Zack Snyder Fires Back At Movie Critic's Harsh Words For Justice League Trailer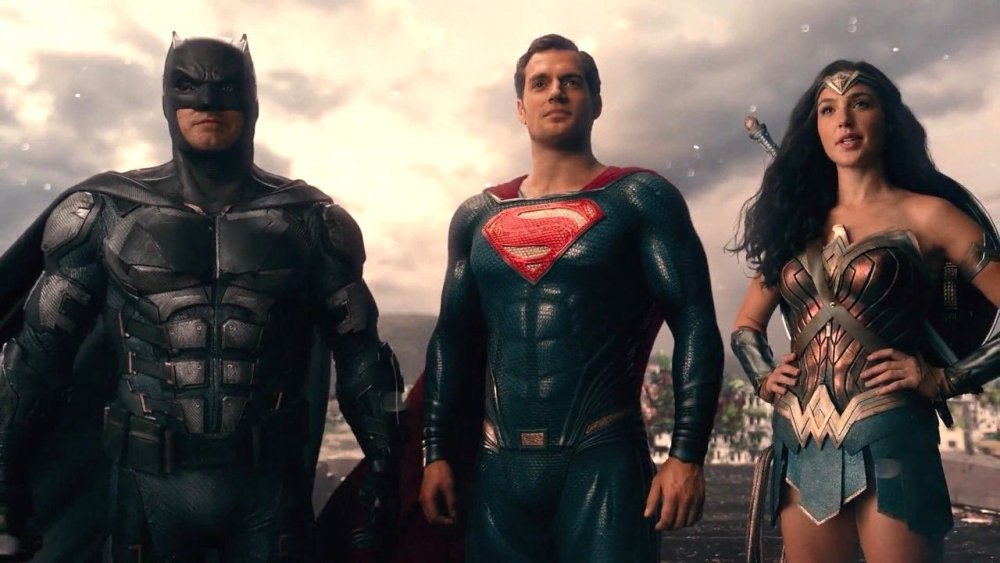 Warner Bros./DC Entertainment
Fans have finally gotten their first glimpse of Zack Snyder's radical restoration of 2017's Justice League thanks to DC FanDome. The new trailer debut sent critics both novice and professional racing to their phones to register a hot take via Twitter. Many praised the darker, more adult tone on display in the Snyder Cut trailer, as well as the use of one iconic Leonard Cohen song in the background to set the appropriate mood; that doesn't mean the first look wants for detractors, however.
Forbes critic Scott Mendelsohn is ready to dismiss the entire Snyder Cut project as too similar to the 2017 theatrical cut, and little more than a reintroduction of deleted scenes from the original marketing materials. He tweeted in response to the trailer, "So, that trailer for the Snyder Cut of JUSTICE LEAGUE looks like... the same movie? Lots of deleted scenes from the marketing campaign but otherwise it looks like alternate takes of existing scenes."
Snyder was quick to defend his work, and he put some stank on it, "You said you enjoyed the theatrical cut of Justice League like you enjoy your Saturday morning cartoons... Well this is made for grownups, so you're not in the demographic. Also, cool of you to comment on a leaked teaser," the director tweeted in reply.
Zach Snyder isn't having any hot takes on his Justice League trailer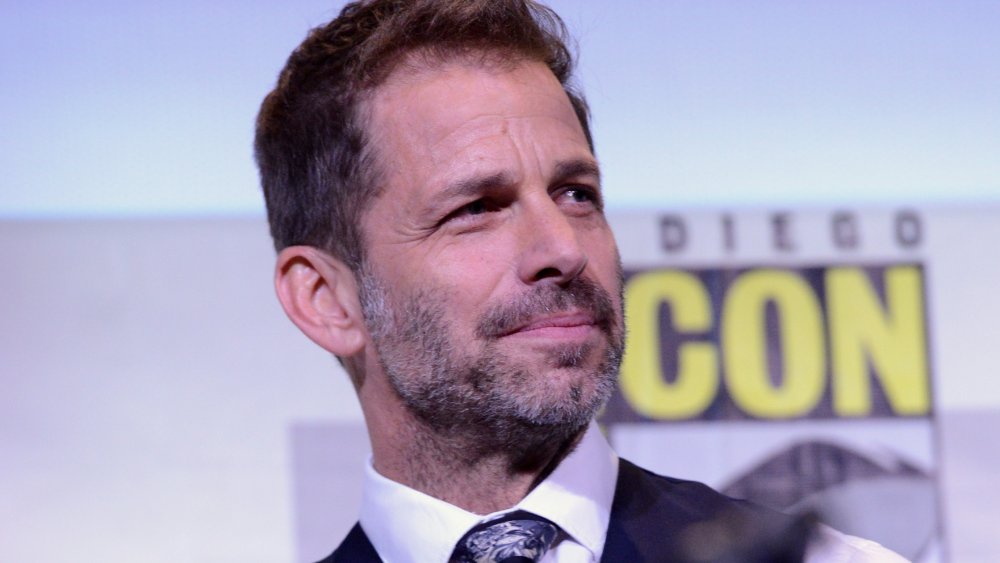 Albert L. Ortega/Getty Images
Ad hominem aside, we can certainly understand why Snyder would be so prickly about his work restoring Justice League. He's no doubt spent countless hundreds of hours working on this recut since Warner Bros. officially commissioned the project to round out its offerings on nascent streaming platform HBO Max. No one likes to work hard on a project just to have some stone-thrower jump online and say, "Meh." 
Snyder's retort had Mendelsohn on the defensive, eagerly reframing his comment as non-critical. He tweeted, "All due respect why do you keep presuming I'm your enemy? Not every comment is 'thing good' or 'thing bad.'" You'll remember that — in his original tweet — Mendelsohn essentially diminished Snyder's work on the recut to the point of non-existence, which doesn't exactly seem like a neutral comment. Maybe Snyder shouldn't have resorted to name-calling, but his frustration is palpable. The entire process around various iterations of the Justice League film has been fraught from the start. Now that he finally has an opportunity to try and salvage some of his original vision — albeit within tight creative confines — Snyder's likely as nervous as anyone about the upcoming streaming debut.
We're guessing this won't be the last shot across the bow of the Snyder Cut, nor will it be the director's last intervention.