Why Bloodshot Is Coming Back To Theaters For A Special Rerelease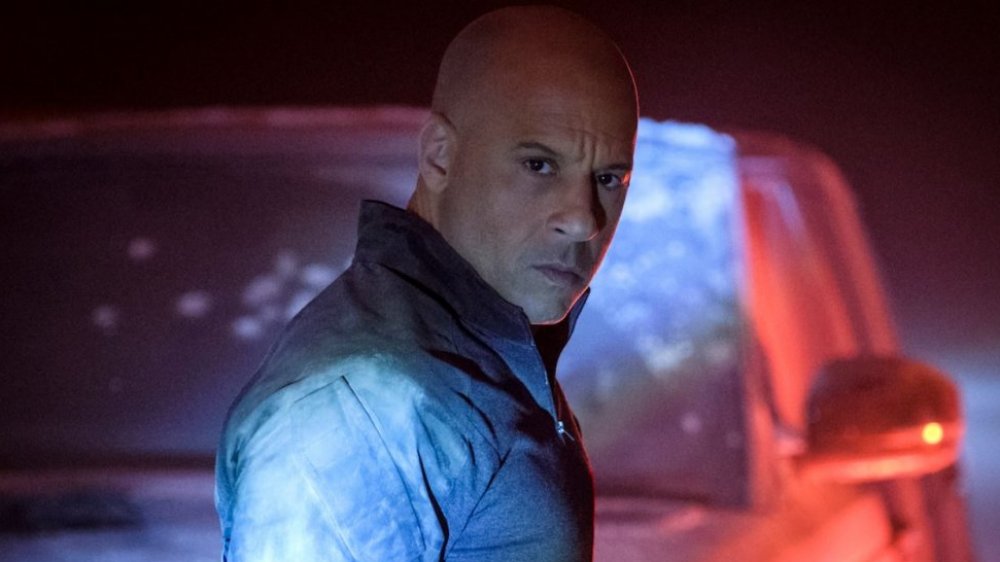 Sony Pictures/Valiant Entertainment
2020 has been a difficult year for the movie industry, and one of the several films that got a bit lost in the pandemic fray was Bloodshot. The movie seemed like a sure-fire winner thanks to its franchise-worthy star Vin Diesel and its cool superhero premise of a man whose nanite-infused blood grants him visually impressive superpowers. And yet, Bloodshot disappeared from theaters without making the kind of tentpole movie noise Diesel's big-budget endeavors often do. It has since gone on to become a streaming service workhorse, and in late March 2020, it even topped Amazon Prime's sales charts. 
However, the Valiant Comics superhero isn't quite through with the movie theaters yet. If you haven't had the chance to catch Bloodshot on the big screen, there's no reason to worry: AMC Theatres recently announced that it's bringing the movie back. But what prompted them to bring Bloodshot back to theaters for a special rerelease?
Bloodshot gets a second theatrical run because the first one was cut short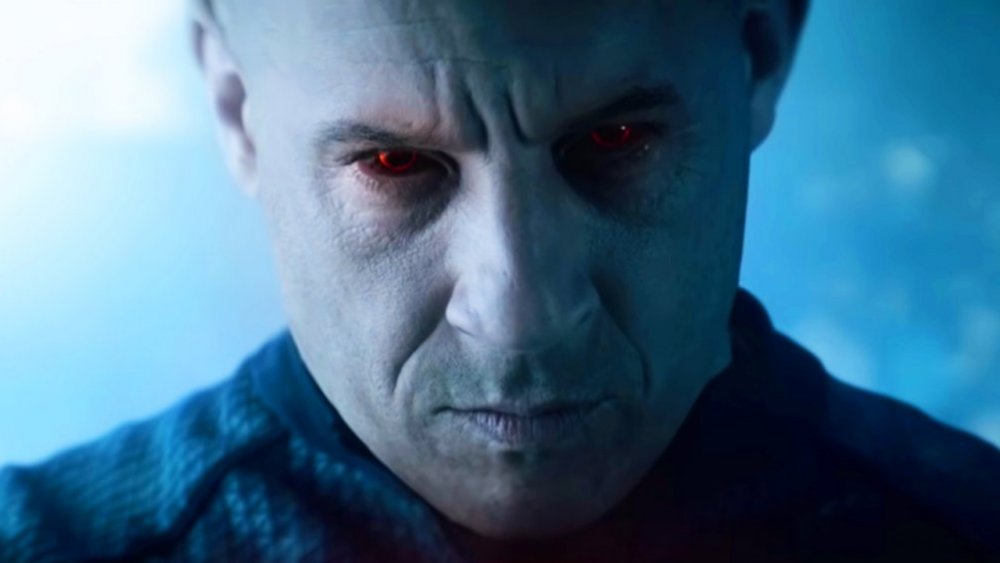 Sony Pictures/Valiant Entertainment
On August 14, 2020, AMC Theatres confirmed via Twitter that Bloodshot is getting a special rerelease, and revealed the simple reason why: The film's first theatrical run was so short that it barely counted. "Bloodshot released March 13th and had a 4-day theatrical run, so we're bringing it back!" the movie theater chain tweeted. 
The logic behind the decision is easily understandable. Bloodshot was a little-known property that opened just before the global pandemic effectively shut the movie industry down, and this perfect storm of unlucky circumstances made it underperform at the box office. As such, it's hard to blame AMC for wanting to give Bloodshot another spin of the wheel — both to benefit studio Sony Pictures and the theater chain itself.
It's also worth noting that in many ways, Bloodshot represents more than just a single superhero movie. It's the first time a Valiant comic book character has been brought to the big screen, and in an exclusive interview with Looper, director Dave Wilson noted that Diesel — who was also listed as a producer for the movie — has been eyeing the possibility of turning Bloodshot into a franchise. While hesitant to discuss such possibilities himself, Wilson certainly agrees that there's plenty of material in the Valiant universe to build on. 
"It feels a little above my pay grade, those sorts of decisions," he said. "But yes, there is enough material out there in the Valiant universe to make any number of films you want. There are groups and characters that I love, from Bloodsquirt to Bloodhound to H.A.R.D. Corps." 
Who knows? Perhaps Bloodshot's second chance at a theatrical run is enough to give these properties a chance.  
Bloodshot returns on the big screen on August 20, 2020.