Why Sandy From The Devil All The Time Looks So Familiar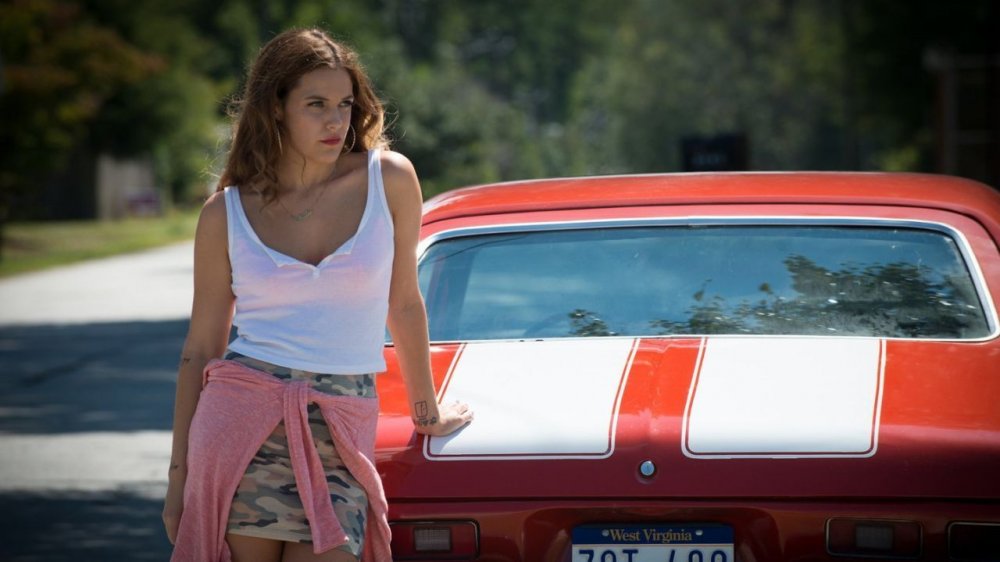 This content was paid for by Netflix and created by Looper.
Most of the cast of Netflix's psychological thriller The Devil All the Time need no introduction. You've got teen idol-turned-indie darling Robert Pattinson; MCU players Tom Holland and Sebastian Stan; It's Pennywise, Bill Skarsgård; Alice in Wonderland herself, Mia Wasikowska; and John Connor of Terminator Genisys, Jason Clarke.
Clarke's onscreen wife in the movie may be less immediately familiar — but you've probably seen her somewhere before. And you definitely know her grandfather (no really, you do.)
Riley Keough has made her name in quiet, suspenseful indies and terrifying horror movies, but she's also broken out in bigger movies too. You may remember her from Mad Max: Fury Road, Magic Mike and Logan Lucky. Oh, and her grandfather was Elvis Presley and she counts Michael Jackson and Nicolas Cage as former stepdads. But even without those famous connections, Keough is a strong, unpredictable presence onscreen. Here's why Sandy from The Devil All the Time looks so familiar.
Don't trust Riley Keough's characters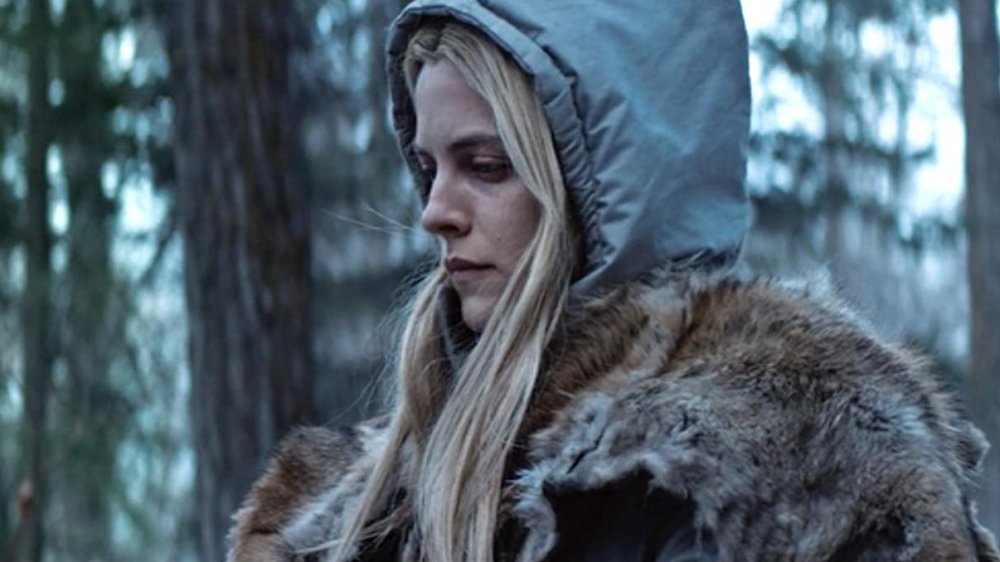 Former model Riley Keough could easily get away with playing the girl next door in every movie. Instead, she often plays characters who appear to be victims but know more than they let on — and have a sinister streak.
See, for example, her role in Netflix movie The Discovery. Starring Robert Redford, Rooney Mara and Jason Segel, it's a science fiction drama about a man named Thomas Harbor (Redford) who believes he's proved the existence of an afterlife. Keough's character Lacey works for Harbor — but she's not exactly a model employee.
Her character in Hold the Dark (also on Netflix) hides a dangerous streak too. Keough plays Medora, the mother of a child who has gone missing in the tiny Alaskan village of Keelut. When wolf behavior expert Russell Core (Jeffrey Wright) arrives to investigate — at Medora's request — he quickly realizes that it's his fellow humans whose behavior is suspect. And Medora definitely has more information than she's willing to share.
Riley Keough isn't afraid of messed up horror movies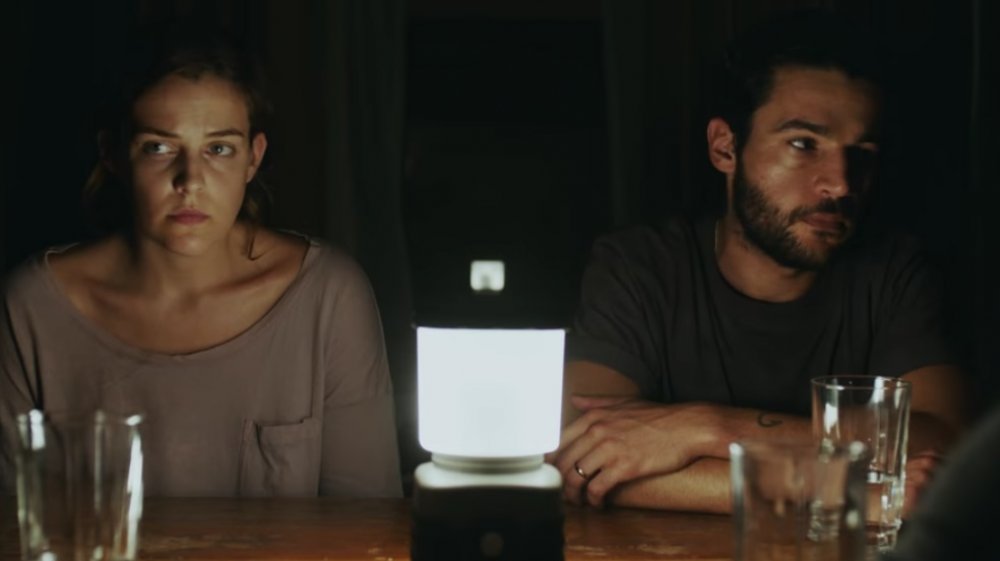 If horror is your go-to genre and you've seen every single one of the best horror movies of the last decade, you may know Keough from two sleep-with-the-light-on terror fests.
In 2017, Keough played Kim in It Comes at Night. She's a member of one of two families who end up sharing a remote cabin while trying to escape a highly contagious virus that has taken over the world. It's now an all-too-real plot — except this fictional virus turns its victims into sort-of zombies. They spend the incubation period before symptoms start to show.
In 2020, Keough took on another character trapped in a less-than-cozy cabin with less-than-welcoming inhabitants in The Lodge. This time she played a stepmother — one with a dark past — who is snowed in alone with her fiancé's two children in a remote house. And then weird stuff related to that aforementioned past starts happening...
Keough moved from psychological horror to all-out gore for 2018's The House That Jack Built. Jack (Matt Dillon) is a serial killer and torturer, now dead and recounting his crimes in Hell; Keough plays one of his victims. It's an understatement to say that her character meets a gruesome end: hopefully you didn't watch this one over dinner.
Riley Keough favors genre-bending movies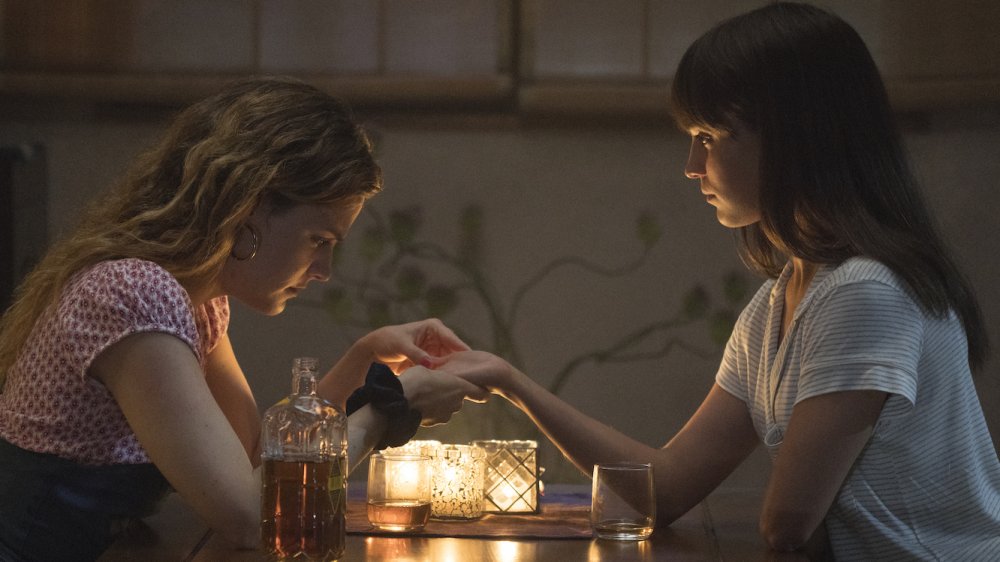 If you want to play interesting characters, you'd better think outside the genre box. When Riley Keough makes romantic dramas, they tend to come with a twist. For example, in 2012's Jack & Diane, she and Juno Temple play the titular couple, respectively, and although the love story is sincerely heartfelt, there's a supernatural current running beneath it. See also the thriller Earthquake Bird. Released by Netflix in 2019, it stars Alicia Vikander and Naoki Kobayashi as the other two points in a love triangle that turns deadly.
It's not just romance Keough is reinterpreting. In 2017 she starred alongside Catherine Keener, Kaitlyn Dever and Anton Yelchin in We Don't Belong Here. At first it appears to be your standard dysfunctional family indie drama — but it soon turns into a thriller.
If you prefer movies that blend the wacky with the depraved, you may remember Keough from her small but important role in Under the Silver Lake. Starring Andrew Garfield, it's a conspiracy comedy worthy of a crackpot tweet — except in this case, those wild hunches may just be right.
Riley Keough embraces quiet indie dramas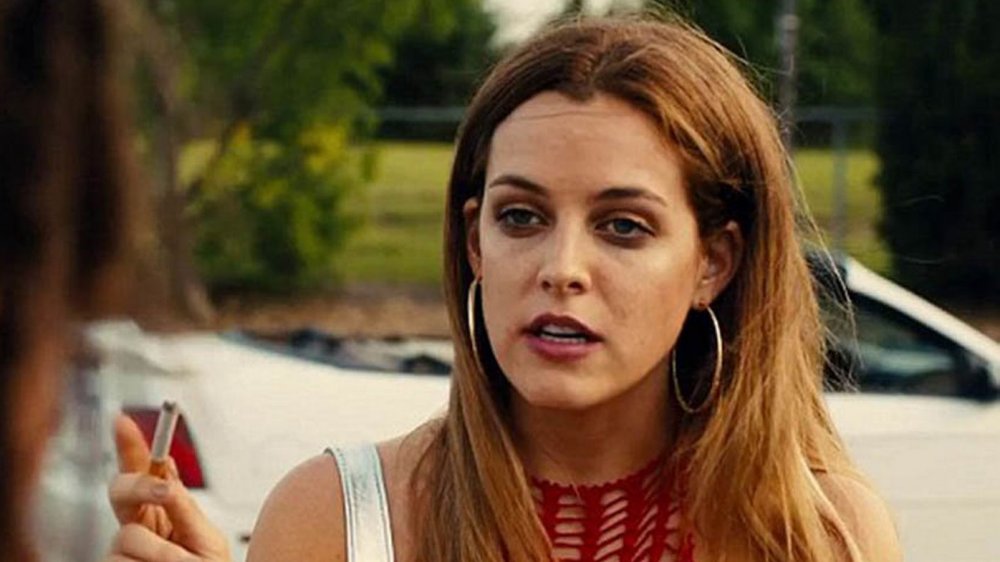 If your idea of a perfect movie is one in which nothing much happens but you feel like you've been on an emotional rollercoaster by the end, there's a good chance you've seen Keough before.
In 2016, Keough played the leader of a gang of young misfits in American Honey, which also starred Shia LaBeouf. The movie's narrative follows the group as they travel the U.S. in a beaten-up van, scraping by selling magazine subscriptions. It reflects the shooting process: American Honey was made as part of a seven-week road trip for $3.5 million, with the actors getting their dialogue on the day they shot each scene.
Although Keough has avoided conventional rom-coms, she's appeared in two indie romances. In Lovesong, her character Sarah and Jena Malone's Mindy play old friends who become more on a road trip. And in Dixieland, she plays the stripper next door to Chris Zylka's Kermit, an ex-con who, like Keough's Rachel, is looking to escape their sleepy Mississippi town.
Steven Soderbergh fans may recognize Riley Keough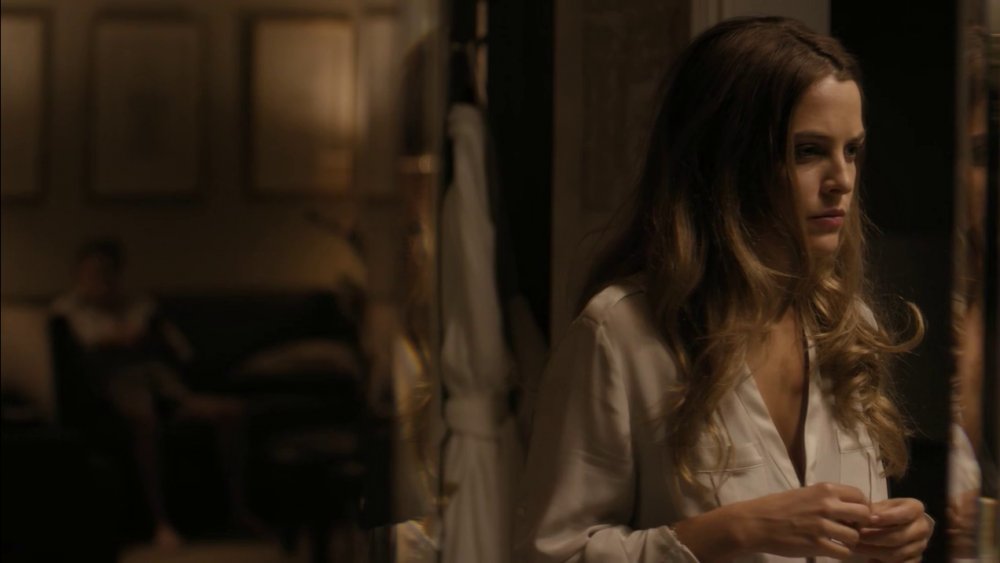 Riley Keough has appeared in multiple projects helmed by filmmaker Steven Soderbergh. Possibly the most widely known is 2012's Magic Mike, in which she plays Nora — stripper, owner of a miniature pig, and love interest to Adam (Alex Pettyfer).
Keough and Pettyfer dated after meeting on the movie (and were reportedly engaged.) Neither returned for the 2015 sequel, Magic Mike XXL. Pettyfer later said that the reason he wasn't invited back was because star Channing Tatum didn't like him, but Keough and Tatum reunited in another Soderbergh project: In 2017 they played siblings in NASCAR heist comedy Logan Lucky. Adam Driver rounded out the Logan family, and Daniel Craig also starred as a platinum blond, mildly unhinged safecracker.
If you're sure you know Keough from somewhere but are more into TV than movies, it could be that you watched her lead the first season of The Girlfriend Experience. Keough starred as a law student and intern whose side gig is working as a high-end escort, a performance that earned her a Golden Globe nomination. Soderbergh also executive produced and directed the movie that preceded the series.
Riley Keough's more mainstream projects are still kinda weird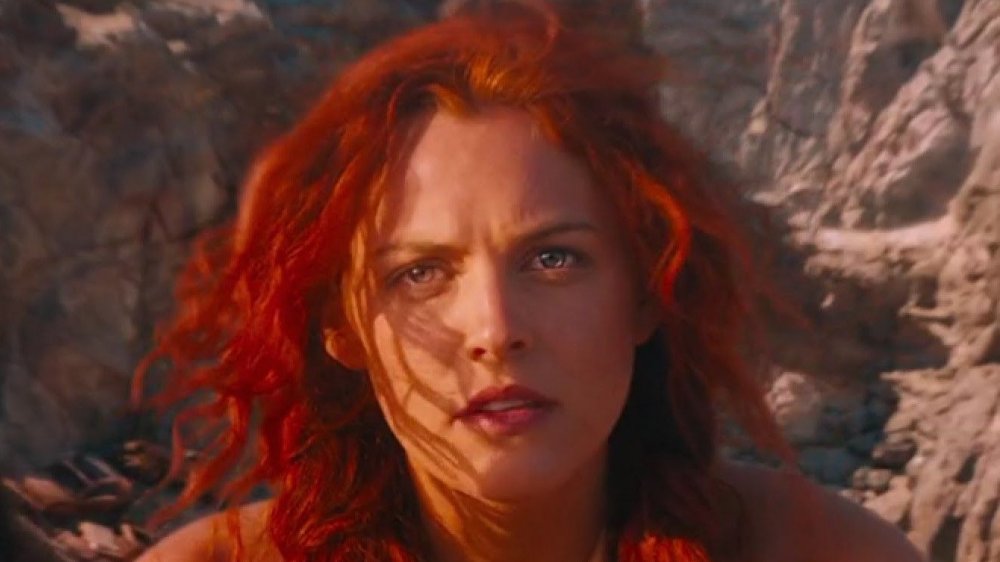 Even when Riley Keough appears in projects that you could call mainstream, she picks ones that are a step or two outside the expected. Her first movie role came in music biopic The Runaways: she played Cherie Currie's (Dakota Fanning) sister Marie.
Keough also appeared in third-season episode of teen drama and comics adaptation Riverdale. Her character Laurie apprehends Archie (K.J. Apa) and Jughead (Cole Sprouse) when they try to sneak into her family's farm. Although they're initially able to talk her into letting them stay (and putting down the shotgun) it doesn't go well for the pair. Keough landed the role in an unconventional way: In March 2018 she tweeted, "I just want to be cast in Riverdale." Someone paid attention, because nine months later, there she was.
If dystopian science fiction with car chases and loud music is more your thing, you may remember Keough for her role as Capable in Mad Max: Fury Road. She's the red-headed wife who forms the unlikely bond with Nux (Nicholas Hoult). If you know the truth about Mad Max: Fury Road's behind-the-scenes troubles, you won't be surprised to learn that Keough described the shoot as "the craziest thing I've ever experienced" to the New York Times. Fortunately, she's not one to shy away from a role that challenges viewers — and it pays off: Keough met her future husband, Ben Smith-Peterson, on the set.