The Biggest Problem Allison Will Have In Umbrella Academy Season 3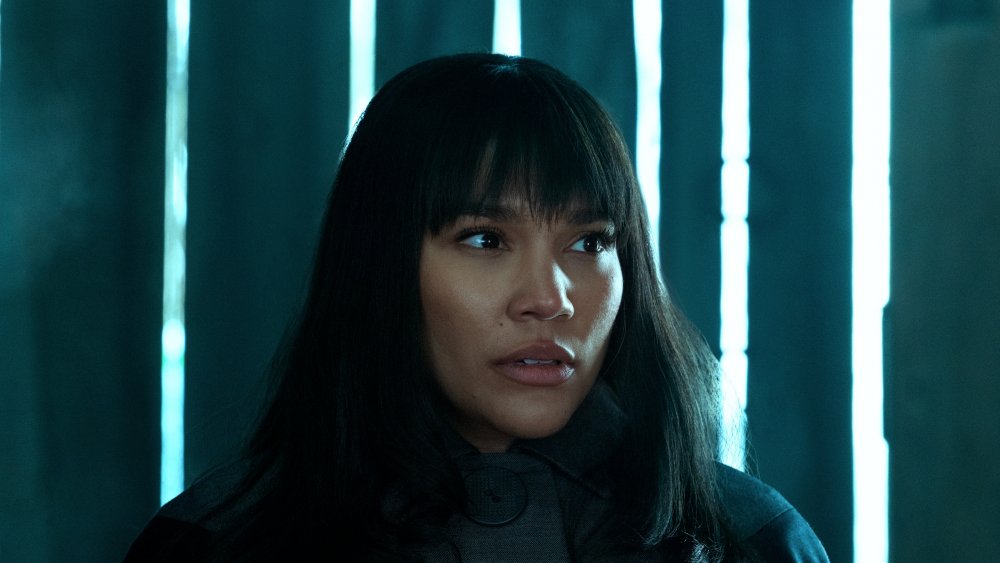 Netflix
Contains spoilers for The Umbrella Academy season 2
The Hargreeves siblings' lives got thrown into time-bending chaos after being transported to 1960s Dallas during The Umbrella Academy season 2. But the impact of their time there and eventual return to the present may prove to have the most significant consequences for Allison. 
During the Netlflix series' debut season, Allison (Emmy Raver-Lampman) was revealed to have been the only member of The Academy who, after moving out of Reginald's (Colm Feore) mansion, went on to have a long-term relationship. After marrying a man named Patrick (Braden Hendrickson), they had a daughter, Claire (Coco Assad), who Number Three is seen in a flashback raising — and manipulating with her powers. As viewers later learn, that decision costs her parental custody after she and Patrick file for divorce. 
As a result, Allison's need to get back to her daughter provides her driving motivation in season 1. In episode 6, "The Day That Wasn't," Allison and Luther (Tom Hopper) even run away to California to be with Claire as the world is ending. That's enough to say that Allison's fight to stop the end of the world isn't just about her own life. It's also about her daughter's. But when she jumps back in time alongside the rest of the Hargreeves siblings in the season 1 finale, Allison is ultimately forced to spend three years without her daughter or knowledge of what may have happened to her. With no way back home until Number Five (Aidan Gallagher) arrives, Allison gets re-married and compartmentalizes, keeping Claire's fate tucked away in the back of her mind. 
So when Allison and the rest of The Umbrella Academy do make it back to the present, it initially seems like a reunion is in order, but a major twist upends Number Three's relationship to her daughter.
How far will Allison Hargreeves goes to get her daughter back in season 3?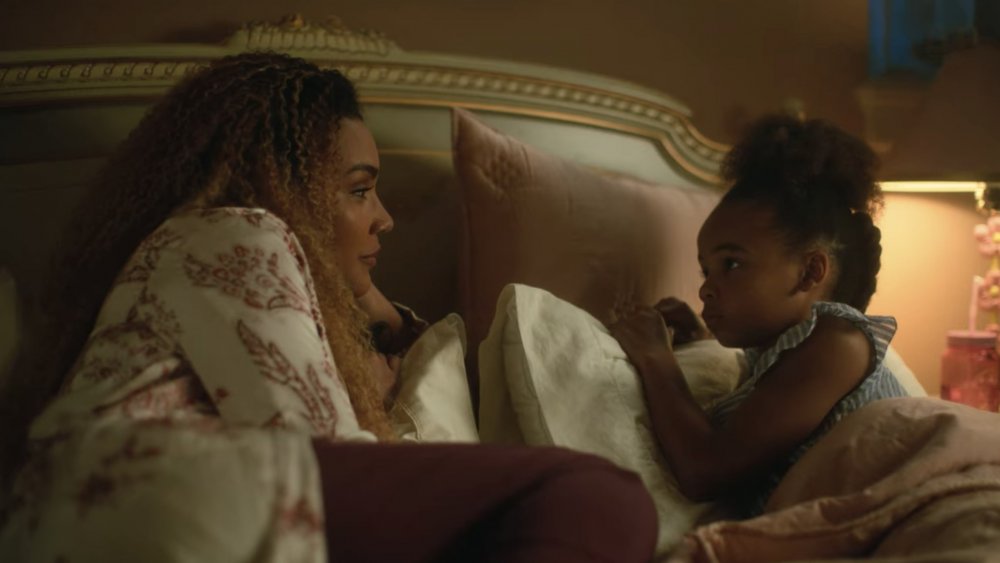 Netflix
The Umbrella Academy season 2 finale once again saw the Hargreeves' saving the world from a massive apocalypse, but it isn't until they go back to 2019 that the mess they've made becomes clear. While hanging around in the '60s, none of the siblings seemed keen on preserving the historical timeline as they knew it. That leads to a bunch of decisions that not only alter parts of American history but their lives, as well. Upon returning to Reginald's mansion in the present, they discover that their father is alive and that The Sparrow Academy has replaced them. Reginald admits that he's been waiting for his former children to appear, but makes it clear his mansion is no longer their home. With the present completely rewritten, The Academy as they know it does not exist. 
Reginald may have brought the original team together, but his cruel demands for utter perfection also ultimately drove them apart. That is how Allison landed in her acting career, was able to find and marry Patrick, and eventually have Claire. But if none of that happened, did Claire ever happen? Interestingly, this is the first time The Umbrella Academy's time travel mechanics have ever had these kinds of personal consequences when the team changes the timeline. Allison stands more to lose than anyone. And as fans see, not everything is new. Ben Hargreeves is still present in the new 2019 timeline, just a radically different person. So while much of Allison's present was determined by a past that no longer exists, it may not all be gone. 
Allison and Patrick could find a way to each other and still have Claire, but what is that version of Allison like? And if this doesn't happen, one major question remains: how far would Number Three willingly go in a potential Umbrella Academy season 3 to see her daughter again?