Why The Girlfriend From I'm Thinking Of Ending Things Looks So Familiar
This content was paid for by Netflix and created by Looper.
The trailer for I'm Thinking of Ending Things is two minutes and 38 seconds of weirdness and mystery. We've got the world's freakiest ice cream shop, a dog that won't stop shaking, and a main character played by a familiar-faced actor we know we've seen... somewhere. Just where is it that we've seen Jessie Buckley before?
Known only as "The Girlfriend" in I'm Thinking of Ending Things, Buckley is much more than her nondescript character name might make you think — in fact, in real life, she's an accomplished singer and actor, on both stage and screen. Having made an indelible impression on a BBC talent competition in the aughts, Buckley has since proven she's able to deliver the goods regardless of form or genre. Some people are just that talented. With all that in mind, let's take a look at where you might have seen Jessie perform in the past.
I'd Do Anything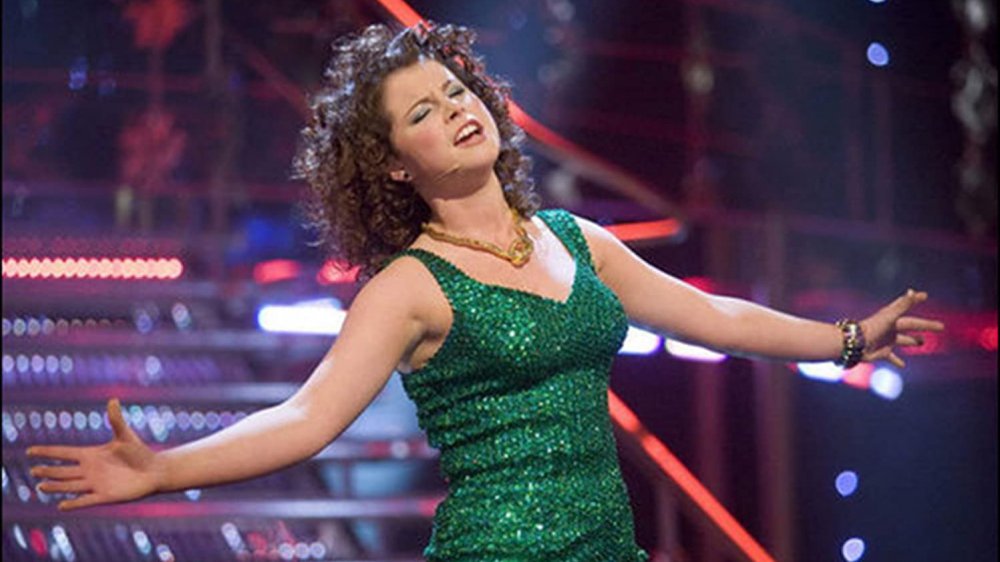 Televised singing and talent competitions were all the rage in 2008, but the BBC's I'd Do Anything brought a unique, highbrow spin to the formula. Hosted by Graham Norton and overseen by none other than living musical theater deity Andrew Lloyd Webber, I'd Do Anything saw young female contestants compete for the role of Nancy in a future production of Oliver Twist.
At just 18 years old, Ireland's Jessie Buckley was the second-youngest contestant featured in her group. Over 11 grueling weeks, Buckley demonstrated an incredible command of a wide repertoire of musical theater classics, including a memorably chilling rendition of "As Long as He Needs Me" from Oliver!.
Jessie lost out to Jodie Prenger — an experienced singer and actor 10 years her senior — in the final round, but the experience was still very much a victory, as far as her career was concerned. Before the year was out, Buckley appeared in the West End revival of Sondheim's A Little Night Music. A run of successful stage appearances would follow in the years to come, as well as a rapidly expanding career in film and television.
Making a strong impression on TV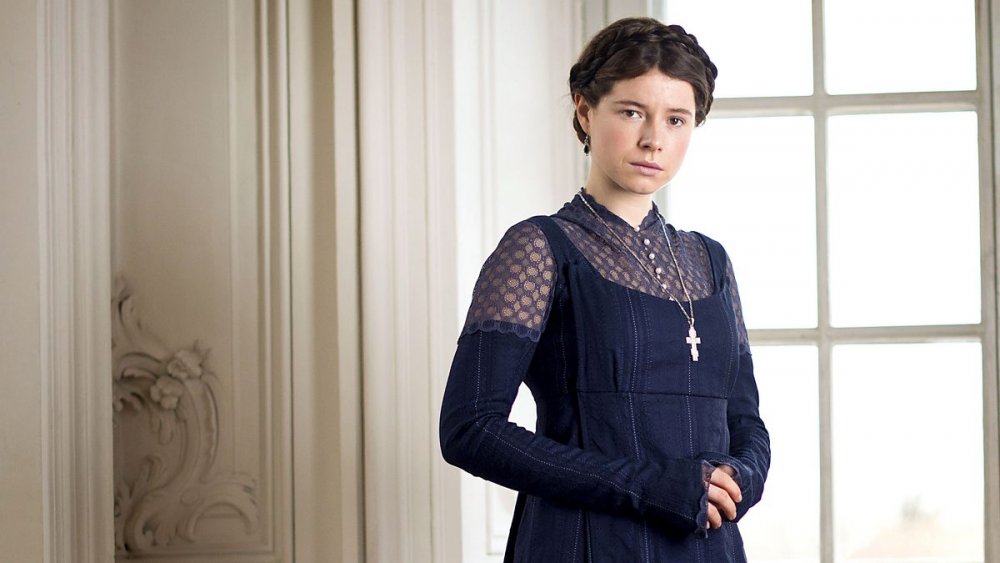 Jessie Buckley brought her stage chops to the small screen in the BBC's 2016 dramatization of Leo Tolstoy's War and Peace, playing the part of Maria Bolkonskaya. Just in case you're a little rusty when it comes to the old Russian epics, the character of Maria is an uber-religious princess who forgoes marriage, instead living with and supporting her father, the domineering Prince Nikolai Bolkonsky.
Various calamities and successes befall Maria, as they do in Russian literature, but the text gives us a clue as to why Buckley was chosen to bring Maria to the screen. Tolstoy wrote that Maria had a face "transfigured by beautiful eyes," and indeed Buckley is known for her ability to project incredible emotion through a look — a technique perfected through years of stage acting.
2017 saw Buckley appearing in the BBC series Taboo, alongside an ensemble cast including Hollywood heavyweight Tom Hardy. Two more BBC credits followed in 2017's The Last Post and The Woman in White. The latter, a miniseries adaptation of the 1860 gothic novel of the same name, saw Buckley in the lead role, in a creepy tale about a deranged woman dressed in white. The low-simmering horror vibes were a new kind of credit for Buckley's resume, and a hint at new roles to come.
A leading lady on the big screen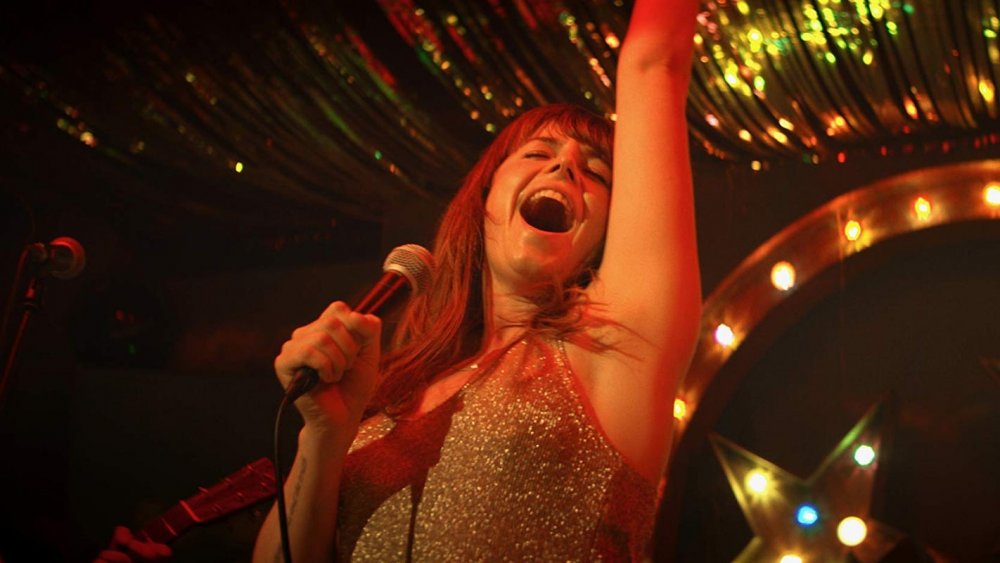 It's not just any actor who can bounce from TV singing competition to the marquee name in a deranged serial killer whodunnit, but Jessie Buckley did just that in 2017's Beast. Her character, Moll, becomes romantically tied to a suspect in a series of brutal murders of women in the island of Jersey. Unsettling to the max, Beast examines themes of mistaken identity, hidden rage, and social alienation, in a psychological thriller that shows Buckley has what it takes for mind-bending fare such as I'm Thinking of Ending Things.
2019 saw a return to Buckley's musical roots, when she appeared as the lead in Wild Rose — a country music character study pulled straight from the genre's outlaw past. The star-is-born flick sits at a killer 92% on Rotten Tomatoes, with the site describing the role as a "transcendent moment for lead Jessie Buckley." Transcendent, indeed; Buckley would deliver the lead vocal performance for 16 of the soundtrack's 20 original songs and covers, proving she still had the skills that won the hearts of millions on I'd Do Anything... and then some.
Chernobyl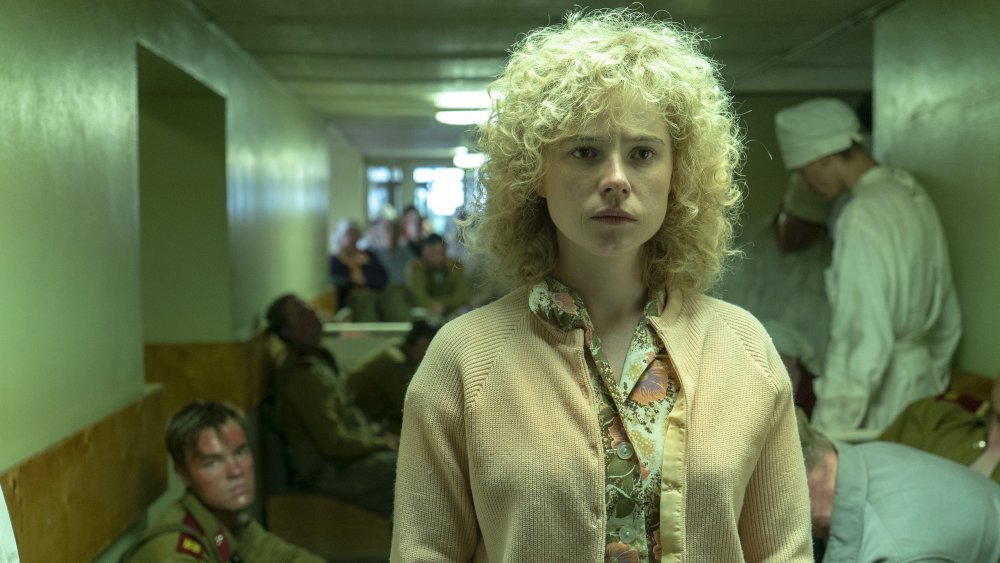 Even if you weren't alive during the disaster that was the 1986 Chernobyl nuclear meltdown, chances are you caught the dramatization of the same in 2019 on HBO. Acclaimed for its poignant portrayal of the destructive power of bias and denialism, the show recreated a time in history when the mistakes of a few threatened to wipe out life on Earth.
Fortunately, society is still here to tell the tale. In HBO's retelling of events, Jessie Buckley landed the role of Lyudmilla Ignatenko, real-life wife to Chernobyl first responder Vasily Ignatenko. On screen, as in reality, Ignatenko arrives at the disaster before anyone understands how truly catastrophic the accident really is. In the days that follow, Ignatenko's health completely collapses due to acute radiation exposure, and he dies in agony two weeks after the initial crisis.
Buckley's Lyudmilla has a front row seat for her husband's ordeal, giving the audience a stark image of the human devastation that can result from scientific hubris. Tragic themes aside, Buckley made an impression on millions of new fans in HBO's primetime Monday slot, the day after the Sunday night juggernaut that was Game of Thrones.
Judy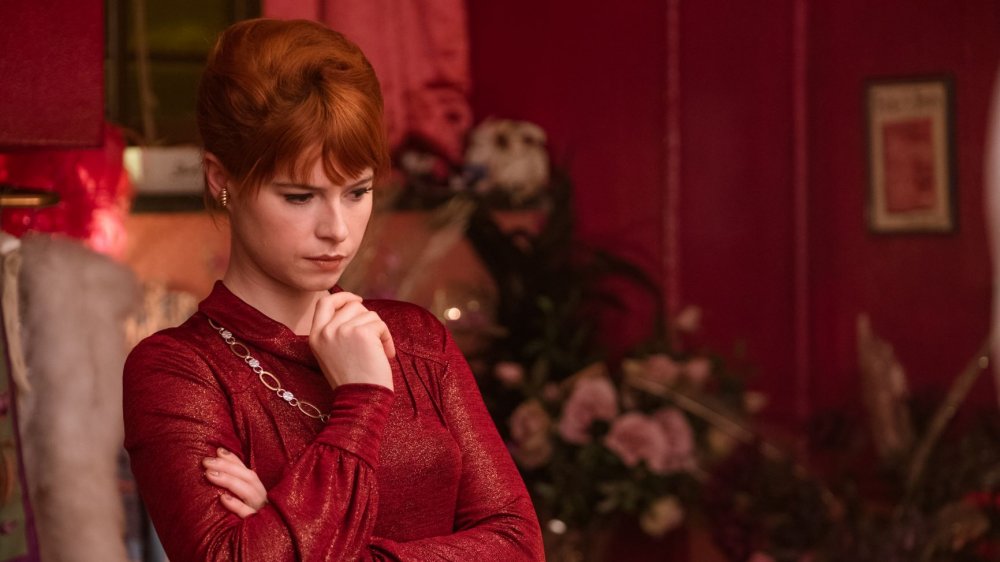 Not one to ever leave musical theater behind completely, Jessie Buckley played Rosalyn Wilder, assistant to the incomparable Judy Garland, in the 2019 biopic Judy. However, the Judy on display wasn't the young star who lit up the screen as Dorothy in The Wizard of Oz, but instead the Garland who struggled with addiction while making her way through her final performances.
Just as she did in Chernobyl, Buckley found in Judy a film that gives the viewer an up-close look at unfortunate human decline. And though Garland's story is now one of the entertainment industry's great cautionary tales, Hollywood tragedies often make box office gold. Judy more than quadrupled its reported $10 million production budget in global ticket sales, and Jessie Buckley got yet another high-profile credit on her IMDb page.