Star Wars Is Getting An Awesome Disney+ Holiday Special This Year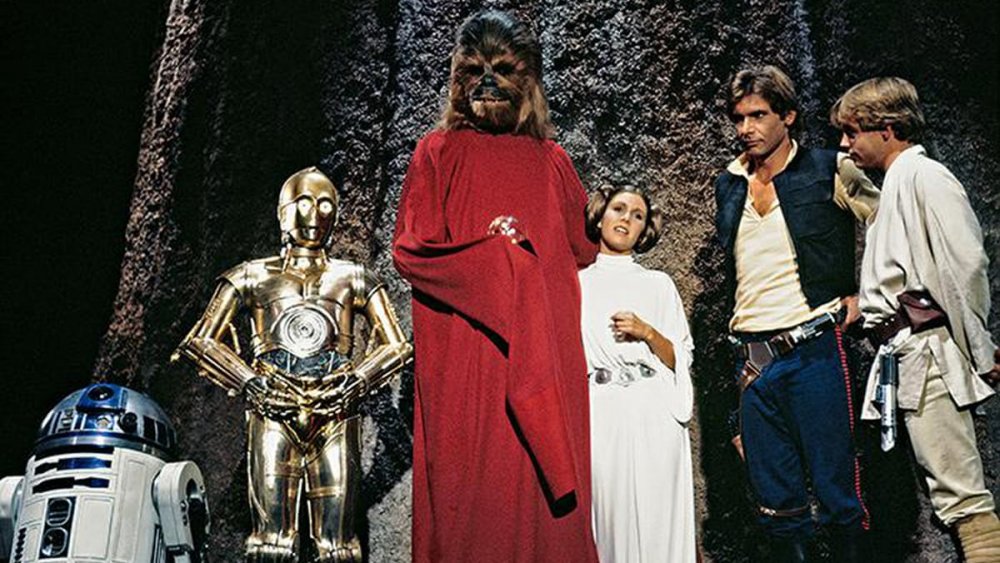 CBS/Lucasfilm
There are many wonderful things of note about the now-infamous Star Wars Holiday Special that aired once — and only once — on CBS in 1978 to celebrate the holidays and cash-in on the massive success of the original Star Wars just one year before. That special finds most of the original cast reprising their roles (including Mark Hamill, Harrison Ford, Carrie Fisher, Anthony Daniels, and of course, Peter Mayhew as Chewbacca). The special is largely about Chewbacca's family, and even features an animated short that introduces us to Boba Fett for the first time.
But nothing can save the special from the fact that Chewie's family drones in Wookie growls for many minutes at a stretch (no subtitles on those, by the way) or the weird guest appearances (Diahann Carroll appears as a holographic creation that is described in the script as "the most X-rated pieces of literature in the galaxy."
The result is that The Star Wars Holiday Special is a footnote, a joke among Star Wars fans, and was, therefore, never officially released to home video — which only serves to make people share it online en masse.
And with that in mind, we can confirm that this holiday season will see the release of a brand new Star Wars holiday special — this time with a little more self-awareness... and a whole lot more LEGO.
LEGO and Life Day together at last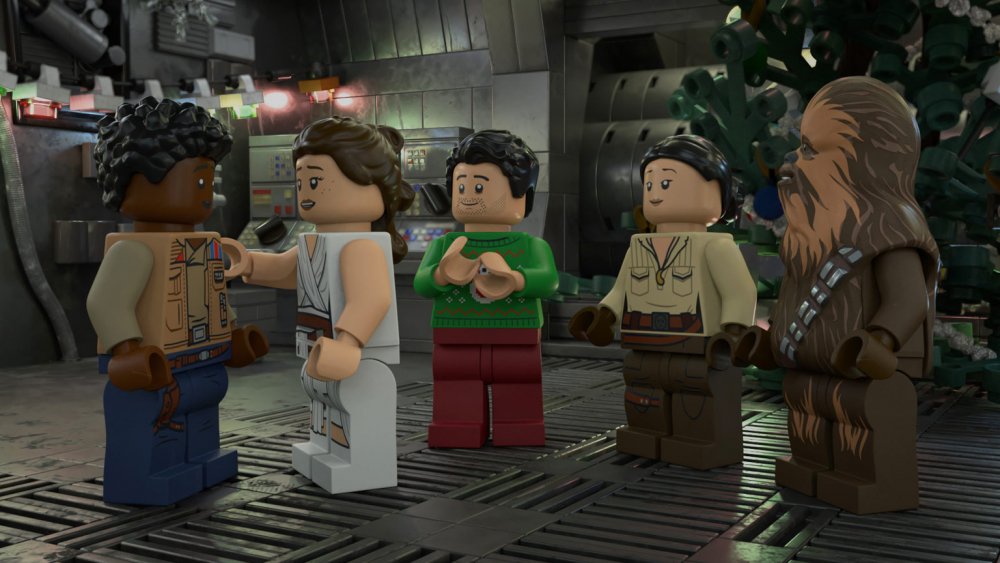 Disney/Lucasfilm
The new 45-minute show, coming to Disney+ on November 17, 2020, is aptly titled The LEGO Star Wars Holiday Special. But this special bears only a surface resemblance to the Wookie-tastic Life Day extravaganza that CBS unleashed upon the world in 1978.
According to Disney+, while the special will involve Chewbacca and the Wookie planet, Kashyyyk, the story itself will take place "directly following the events of Star Wars: The Rise of Skywalker." The story will focus on Rey in as she and BB-8 prepare for Life Day. Said preparations will find them traveling to a Jedi Temple where time-travel shenanigans abound, causing Rey to come "into contact with Luke Skywalker, Darth Vader, Yoda, Obi-Wan and other iconic heroes and villains from all nine Skywalker saga films."
"We wanted to give a wink and a nod to the original," executive producer Josh Rimes told USA Today, adding that the special would be inspired by a host of holiday classics, including It's a Wonderful Life, National Lampoon's Christmas Vacation, and Planes, Trains and Automobiles
Who is back for the LEGO Star Wars Holiday Special?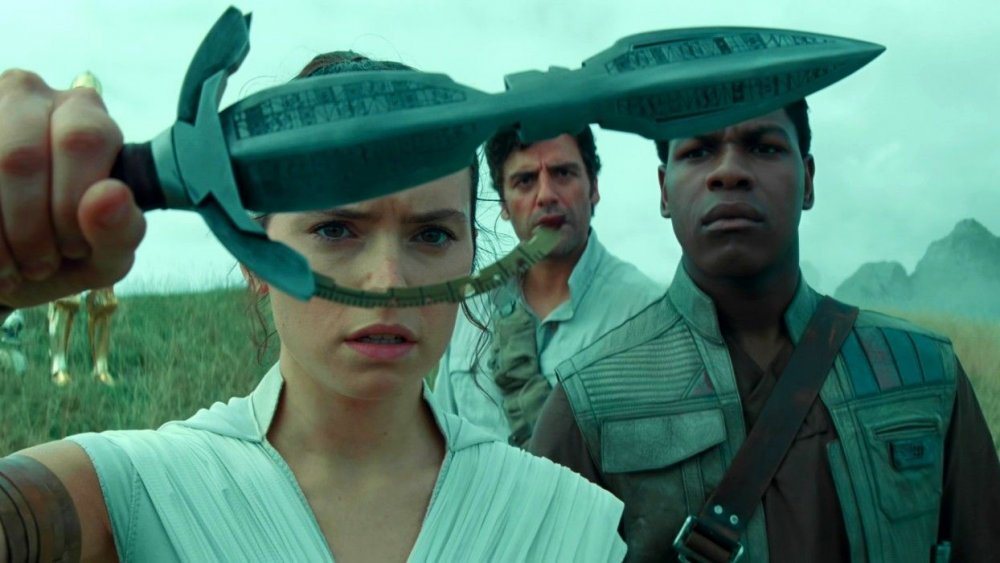 Disney/Lucasfilm
Will anyone from the original big-screen cast return for the new Star Wars holiday special? While we do not know specifics, it has been confirmed by Rimes that a few movie actors will reprise their roles — we just don't know which actors yet. Mark Hamill does do a lot of voice work, so having Luke Skywalker himself seems likely. And since Frank Oz returned to voice (and puppeteer) Yoda alongside Hamill again in Star Wars: Episode VIII — The Last Jedi, it's not out of the realm of possibility that we may hear his familiar voice, too.
What we do know is that "it's a celebration of the saga," according to Rimes. "A lot of characters will be interacting with different characters and perhaps even different versions of themselves at different ages." Another thing we know is that LEGO versions of Emperor Palpatine, Darth Vader, and Kylo Ren will all interact together and, according to Rimes, it ill be "really hilarious with what's going to happen with those guys."
And don't think Life Day won't play an active role. We'll see LEGO versions of Chewbacca's family, too. As for a LEGO Bea Arthur (who was one of the most memorable parts of the 1978 special), Rimes is tight-lipped: "Well, you can wait and see. I don't want to spoil anything."
The LEGO Star Wars Holiday Special comes exclusively to Disney+ on November 17, 2020.