Promising Fall Movies You Haven't Heard Of Yet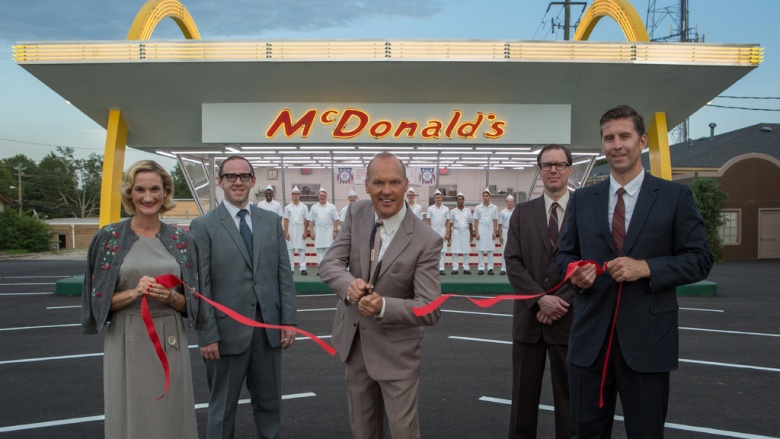 Weinstein Co.
The summer movie season has officially wound down, which means it's time to say goodbye to big-budget blockbusters and hello to a whole bunch of movies competing for Oscars. Which ones seem destined to become instant classics? Let's take a quick peek.
The Accountant (Oct. 14)
Ben Affleck is looking to bounce back from the critical drubbing he took with Batman v. Superman in The Accountant, a quiet thriller in which he plays a financial advisor who works for some of the world's top criminals. The film boasts a uniquely assembled cast including Anna Kendrick, J.K. Simmons and what appears to be against-type roles for Jeffrey Tambor and John Lithgow. It's also being directed by Gavin O'Connor, who earned our respect five years ago with Warrior. Color us intrigued.
Bleed for This (Nov. 4)
Sure, Hollywood releases a boxing drama about once every five seconds. But hear us out about this one, because Bleed for This is hitting theaters at a unique time. For one thing, it stars Miles Teller, who seems destined for stardom, even if his off-camera interviews are about as charming as a night out with Anthony Weiner. For another, he's being backed by a team of talented actors—among them Aaron Eckhart, who actually gave himself a receding hairline to fit the part. Plus, it's based on the legitimately inspiring story of Vinny Pazienza, a boxer who managed to return to the ring after almost dying in a car accident. Much like last year's Creed, Bleed for This could wind up throwing some of the biggest and most unexpected emotional punches of the season.
Billy Lynn's Long Halftime Walk (November 11)
With a career that's included movies like Brokeback Mountain and Life of Pi, it's impossible for director Ang Lee to release a movie without incurring some weighty expectations—and that's certainly true for his latest effort, Billy Lynn's Long Halftime Walk, about a soldier who returns home from Iraq after a life-changing battle. Already, the film has the year's most unique cast, which ranges from Kristen Stewart to Vin Diesel and Steve Martin, and the early buzz suggests the end result could add to Lee's list of Oscar-winning projects.
For diehard cinema buffs, there's another draw: Billy Lynn's insanely high 120fps frame rate, which will either play out really incredibly or really terribly on the big screen. Either way, we'll totally be there to see it.
Manchester by the Sea (Nov. 18)
Of all the movies to hit Sundance this year, few generated more buzz and acclaim than Manchester by the Sea, about an uncle (Casey Affleck) who cares for his nephew after his father's (Kyle Chandler) sudden passing. Key performances from Affleck and co-star Michelle Williams have already received the kind of rave reviews that can often win actors Oscars. Of course, that shouldn't come as a surprise for anyone who's seen the last two movies released by writer-director Kenneth Lonergan—You Can Count on Me and Margaret—both of which were flat-out brilliant. If nothing else, we're just happy that Lonergan is finally making movies again.
Nocturnal Animals (Nov. 18)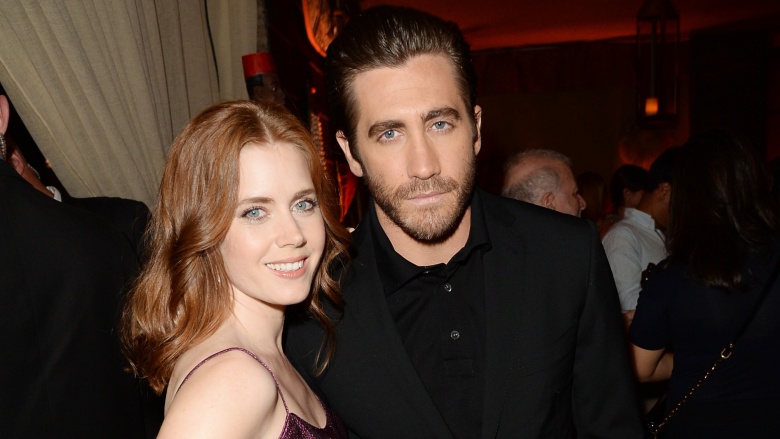 Getty Images
Seven years ago, nobody expected fashion designer Tom Ford would become one the most sought-after directors in Hollywood. That all changed with his brilliantly stylish drama A Single Man, which earned Colin Firth an Oscar nomination a year before he finally won for The King's Speech.
Naturally, all eyes will now be on Ford's long-awaited follow-up, Nocturnal Animals, about an art gallery owner whose ex-husband's violent novel hits a little too close to home. If that creepy premise doesn't have you hooked already, try this on the side: the film stars Amy Adams and Jake Gyllenhaal, two of the most acclaimed actors working today. Ford got an Oscar-nominated performance out of Firth in his first movie; imagine what he'll do with Adams and Gyllenhaal in his second.
Lion (Nov. 25)
If there's one movie that seems capable of bringing entire audiences to tears this season, it's Lion. The film tells the harrowing story of an adopted son (Dev Patel) who hopes to return to India to find his family after he and his brother were separated at a train station many years ago. In addition to Patel, the cast is rounded out with appearances from Nicole Kidman and Rooney Mara. It's also expected to be the focus of an awards-season push from The Weinstein Co. In other words: expect a slew of Oscar nominations in January.
Office Christmas Party (Dec. 9)
It's been years since Hollywood gave us a genuinely funny Christmas movie. Could Office Christmas Party be the one to finally end that dry spell? The potential is certainly there, especially when you consider the number of hilarious people—among them Jason Bateman, Silicon Valley's T.J. Miller and Saturday Night Live's Kate McKinnon—featured in the ensemble. Plus, let's be honest: nothing's worse than going to your actual office Christmas party.
Collateral Beauty (Dec. 16)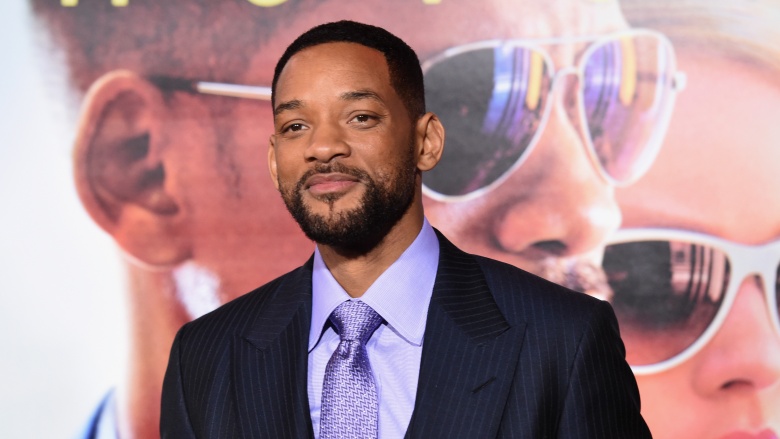 Getty Images
After a string of critical and/or commercial duds, does Will Smith still have any hope of reclaiming his throne as Hollywood's most reliable leading man? He'll attempt to turn things around in the intriguing-sounding Collateral Beauty, in which he plays a New York ad man whose life falls apart after a tragic event. That alone sounds more like The Pursuit of Happyness than, you know, After Earth. Plus, with a supporting cast that includes Kate Winslet, Helen Mirren and Keira Knightley, how can Collateral Beauty miss?
Fences (Dec. 16)
Many film fans—ourselves included—are still peeved that Viola Davis didn't win an Oscar for The Help back in 2011. Fortunately, Academy voters may have a chance to fix past mistakes with Fences. Based on the acclaimed play by August Wilson, the film finds Davis and co-star Denzel Washington reprising their Tony-winning roles from the stage production. The one-two punch of Washington and Davis left Broadway audiences sobbing, and with Washington also directing this adaptation, the potential for Fences to be among 2016's most acclaimed releases is huge.
The Founder (Dec. 16)
He's starred in the last two Best Picture winners. Could Michael Keaton pull off a three-peat with The Founder? The fact that Keaton is starring as Ray Kroc—you know, the founder of McDonalds—could help him win the Oscar he probably should have taken home two years ago for Birdman. The fact that The Founder was directed by John Lee Hancock—you know, the guy who directed Sandra Bullock to an Oscar in The Blind Side—only betters his odds.
Gold (Dec. 25)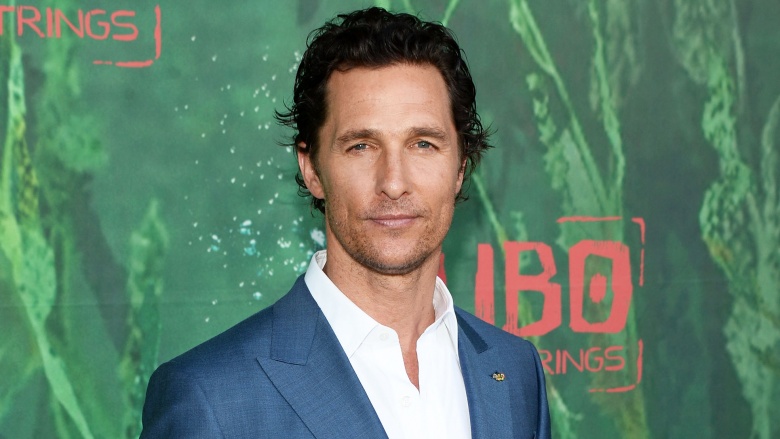 Getty Images
The McConaissance has cooled considerably since Matthew McConaughey won an Oscar for Dallas Buyer's Club a few years back; one look at his recent string of movies is enough to make you wonder how his career resurgence ever happened in the first place. Still, his latest movie, Gold, has potential: the movie was written and directed by the great Stephen Gaghan, the man best known for writing the screenplays for Traffic and Syriana. Gold also pits McConaughey against rising star Édgar Ramírez, an actor who's been waiting for his big-screen breakout since he wowed critics in the miniseries Carlos.
Why Him? (Dec. 25)
Although we have high hopes for Bleed for This, the real boxing match of the fall movie season may happen in the Christmas comedy Why Him?. The film pits Bryan Cranston against James Franco in another classic tale of overprotective father vs. his daughter's insanely wacky new boyfriend. Weird personal behavior aside, Franco has proven many times in the last few years—most famously in Spring Breakers—that he's still a pretty hilarious actor when he wants to be. Plus, now that Breaking Bad is off the air, we'll head out to see Cranston in pretty much anything.