Stranger Things Cast Make Bold Predictions About Season 2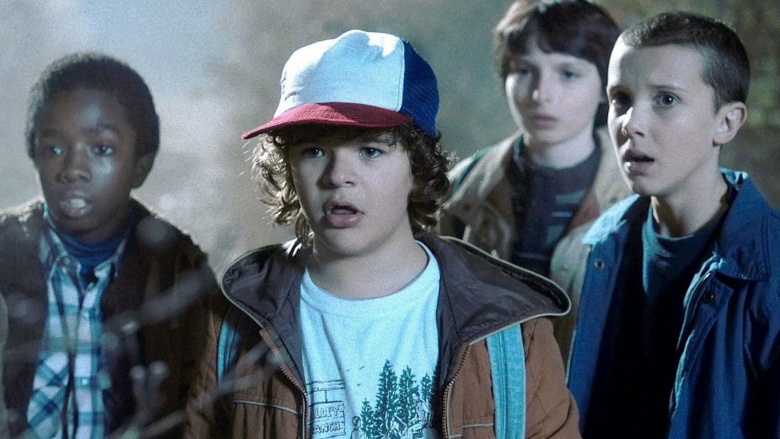 Now that Netflix has has
officially announced
that 
Stranger Things
will get a second season, it's safe to start ramping up theories about the expanded storyline. But even the young members of the show's cast are pretty much in the dark about where things will go after the
Season 1 finale
.
The
teaser
for Season 2 reveals the series will skip ahead a year to the fall of 1984, along with titles for each of the nine new episodes like "The Secret Cabin" and "The Lost Brother." Showrunners the Duffer Brothers also told Entertainment Weekly that most of the cast will return, and the producers cite a heavy influence from James Cameron and his success with sequels like 1986's Aliens and 1991's Terminator 2: Judgment Day.
With little more to go on, the kids in the cast provided their own bold predictions about Season 2 to USA Today.
Contains spoilers for Stranger Things Season 1
Noah Schnapp (Will Byers) says he'd like to see his character very changed after his journey to the Upside Down. "I would like to see him evil," Schnapp said. "Maybe he has something to do with the monster... maybe he's holding eggs from the monster and is related to the monster in some way?"
Finn Wolfhard (Mike Wheeler) agrees. "I would love to see Will really screwed up," he said. "I think his personality would change and he'd just act more psychotic, like he's obviously mentally scarred from being in that world."
Gaten Matarazzo (Dustin Henderson) has a theory about
Eleven
, who went missing at the end of Season 1. "Eleven is alive and she is closer than we think," Matarazzo posits. "She is in that void of the black realm with the water on the ground and can't get out. She can communicate with us, but she can't get out."
But the actress who plays Eleven, Millie Bobbie Brown, has her own idea: "Eleven moves to L.A., gets a great husband, [and] lives the life."
Check out
all of the predictions
, along with the
untold truth
of Stranger Things, and
easter eggs
you totally missed in Season 1.