The Truth About What Happened To Mr. T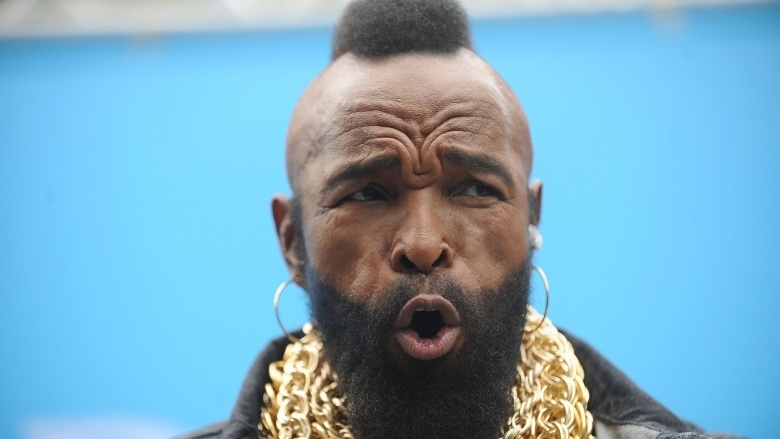 Getty Images
It might be for his gold chains, his attitude, or his catchphrases, but one way or another, you remember Mr. T. He rose to fame in 1982 with his appearance in Rocky III as Rocky's nemesis Clubber Lang, then truly became a star the following year through his role as B.A. Baracus in the hit series The A-Team. Less commonly known by his real name, Lawrence Tureaud, Mr. T was ever-present on TV screens for more than a decade of domination. His profile's fallen off to some extent over the years, leaving audiences worldwide wondering whatever happened to the once-unavoidable icon. Is he still pitying fools? You might be shocked by the answer.
Still a pitchman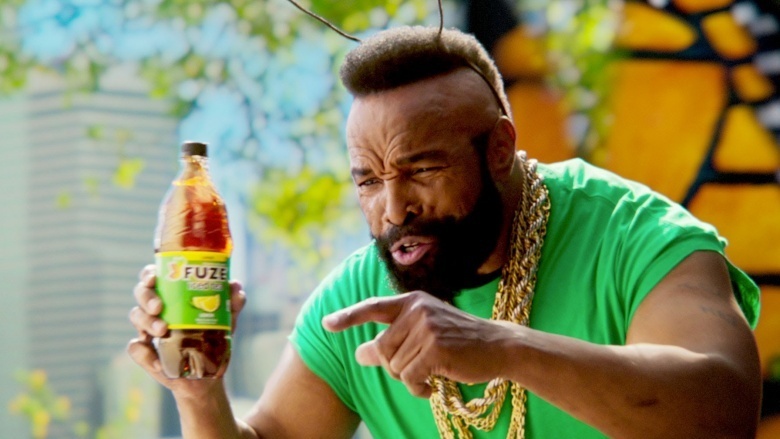 Outside of his acting roles, Mr. T's work as a pitchman for commercial products may be the most consistently visible use of his talents. Whether he's hawking Snickers bars ("Get some nuts!"), his own cereal, or World of Warcraft , his ads have always been able to get your attention, if nothing else. (It's hard to ignore a guy that big yelling at you.) Recently he's appeared in ads for Fuze Iced Tea, in which he makes it clear that the years have done nothing to affect his charisma. Seriously, he might be ageless. You can judge for yourself, but he looks exactly the same.
Wrestling Hall of Fame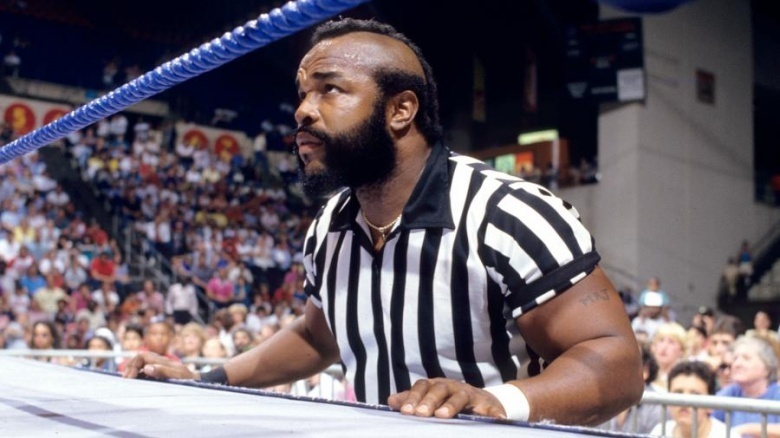 WWE
Mr. T may have entered the popular consciousness as a fictional boxer in 1982's Rocky III, but by 1985, the actor behind Clubber Lang made the leap to wrestling in the ring. Memorably, he performed at the inaugural WrestleMania event, serving as tag-team partner to Hulk Hogan versus "Rowdy" Roddy Piper and Mr. Wonderful (a match he and Hogan won). This gave rise to a feud which lasted years between Mr. T and Piper, who already had little respect for the actor-turned-wrestler. Some felt he'd never paid his dues as a performer in the ring, a situation that wasn't helped by the outcome of the match. Everything was laid to rest, however, when Mr. T was finally inducted into the WWE's Hall of Fame in 2014, a show of respect that included a reunion with Piper, with whom he dramatically, finally, made peace.
Battling cancer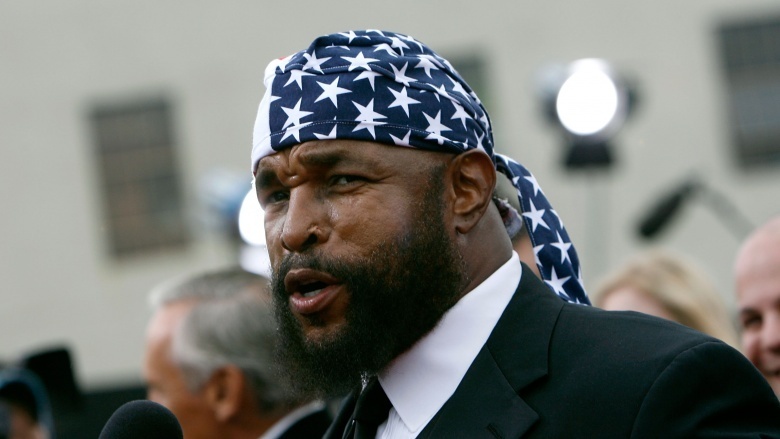 Getty Images
One of the reasons Mr. T decreased his workload in the first place had to do with a frightening cancer diagnosis in the mid-'90s. He took on his unwelcome opponent the only way he knew how: aggressively. "Can you imagine that?" he remarked to Coping with Cancer magazine after being diagnosed with T-cell lymphoma in 1995. "Cancer with my name on it. Personalized cancer." He wrote an as-yet unpublished book on his experience with the author Joyce Brooks, called Cancer Saved My Life: Cancer Ain't For No Wimps, and generally seems to have taken the development in stride, looking stronger than ever in 2016. "If you don't remind me that I have cancer than I won't remember either, because I am too busy living," he said in his book. "Mr. T ain't dyin' and I pity the fool who says it."
A whole world's worth of fools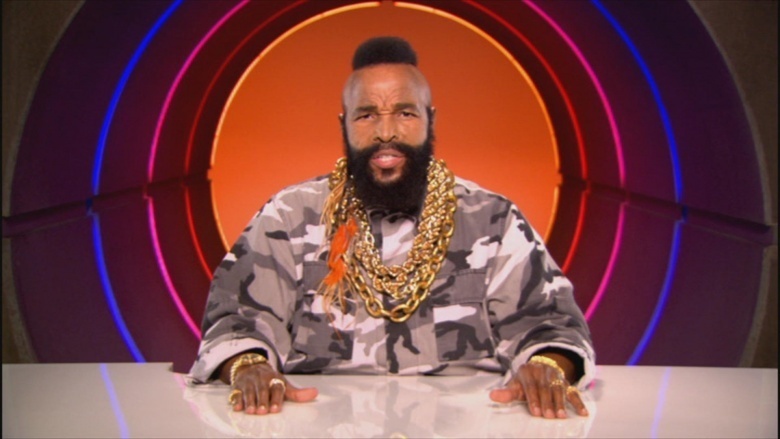 In 2011, Mr. T set up shop across the Atlantic for a show on BBC 3 called World's Craziest Fools. A compendium of "can-you-believe-this" clips captured from cameras around the world, it aired 20 episodes before going off the air in March of 2013. The show, a throwback in the age of YouTube, also used animated segments to illustrate the antics of more egregious fools. The ending of the show after two seasons should in no way reflect on the continuing ability of Mr. T to combat fools, but should rather suggest that some fools, perhaps, are just far too pitiful for his time.
I Pity the Tool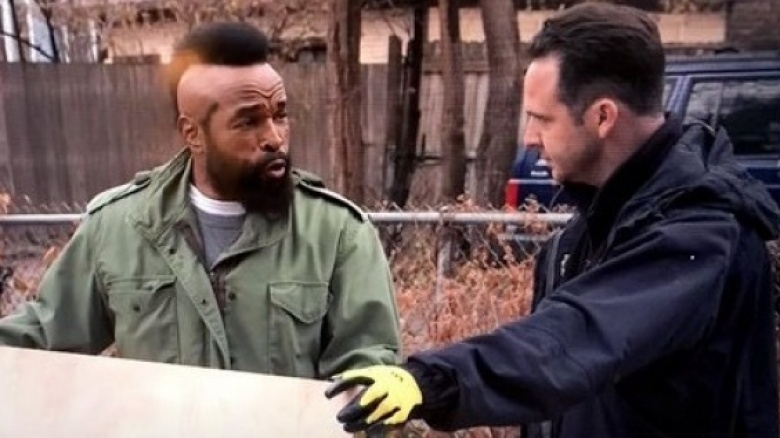 "So much to talk to you about!" a boisterous T announced while making his way around the Today show set in June 2015. He buddied up with Al Roker, a longtime fan, and announced he was there to support his upcoming home-improvement show on the DIY Network, I Pity the Tool. "I know what I'm doing with my hands," he boasted to the hosts. "Whether I'm fightin' or buildin'." The network aired one episode of the series on June 6, 2015, and as yet, hasn't commented on whether or not they'll follow up with more. The reason why is a mystery, owing to either viewer turnout or something more behind-the-scenes. Is it a pity? Yes, it is, sure seems like it. We pity the fools who slept on pitying tools.
He has his own app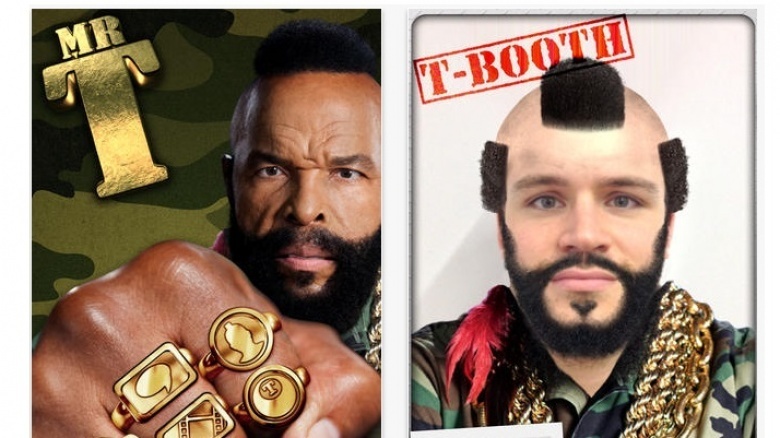 Of course, no modern celebrity's portfolio is complete without an app to go along with it, and Mr. T is no different. The Mr. T App is a versatile curiosity, with features that include a T-Booth, for Snapchat-like filters to get that perfect mohawk, a Magic T-Ball for advice, and even an alarm clock—which we have to assume, as much as we love the guy, is the worst and most frightening imaginable way to start your day. "Let Mr. T get you out of bed in the morning!" That sounds like a threat.
I tweet at the fool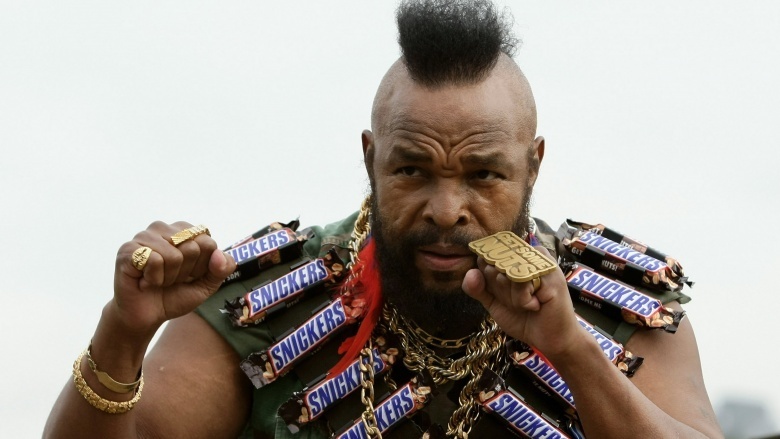 Getty Images
Also available on his app is a direct line to Mr. T's tweets, though you can get the same for free by following @MrT on Twitter. The feed is full of good vibes and support informed often by his born-again Christian faith, along with comments on the world as he sees it. "I am not a Republican nor am I a Democrat," he wrote during an extended eulogy for departed First Lady Nancy Reagan. "I am just a Christian Brother from the Hood trying to do some good!" He doesn't tweet too often, but he's a reassuring voice when he does. As long as we have Mr. T around, what do we really have to worry about?
He's often heard and not seen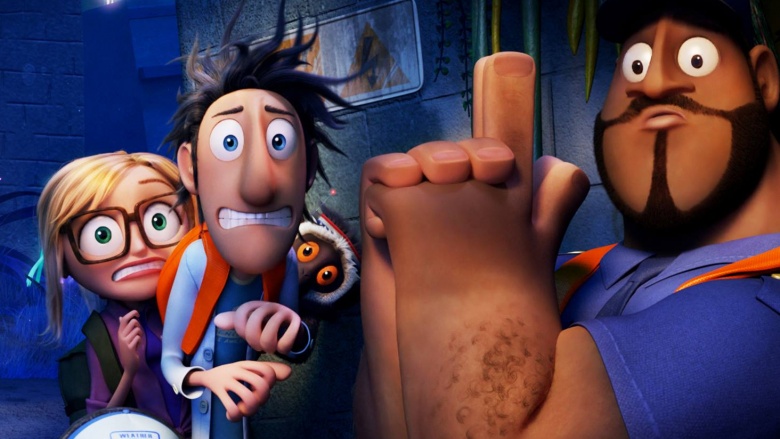 Starting with his '80s Saturday morning cartoon series (sensibly titled Mister T), Mr. T has stayed busy doing voice work for a variety of projects—from TV movies like the 1987 version of Alice Through the Looking Glass, in which he played the Jabberwocky, through cartoon series like Eek! The Cat, Sabrina the Animated Series, and Pecola. He's even been heard on the big screen in recent years through his work as the voice of Earl Devereaux in 2009's hit animated feature Cloudy with a Chance of Meatballs—and gamers of a certain age have no doubt recognized his dulcet tones in the Lego Dimensions game, in which he appears as his A-Team character, B.A. Baracus.