Is Fall Guys: Ultimate Knockout Coming To Xbox One?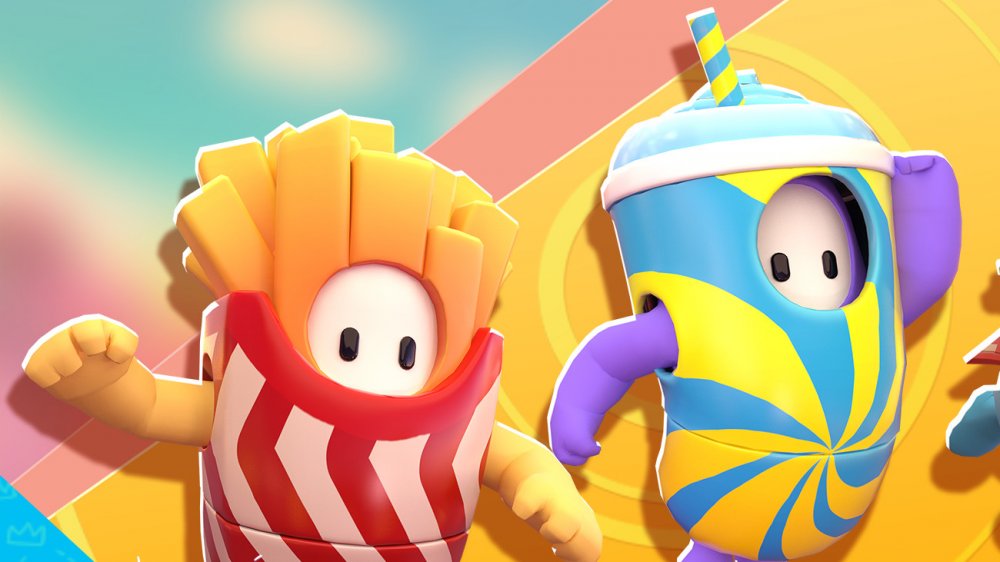 Devolver Digital
Update 12/18/2020: Mediatonic has removed the support page originally referenced below. No additional updates from the developer regarding potential Xbox or Nintendo Switch releases for Fall Guys were available at the time of this writing.
Microsoft and Sony revealed varied lineups for August 2020's free games for Xbox Live Gold and PlayStation Plus subscribers. Xbox One owners got titles such as Override: Mech City Brawl and Red Faction 2, while PS4 users received Call of Duty: Modern Warfare 2 Campaign Remastered and Fall Guys: Ultimate Knockout.
Fall Guys is the odd game out since it is the only title playable on one console and not the other (MX Unleashed doesn't count since it originally launched on the Xbox and PlayStation 2). While Fall Guys has a Steam version to go with its PS4 counterpart, Xbox One and Switch ports are nowhere to be seen. You probably wonder what gives — and more importantly, if Fall Guys: Ultimate Knockout will come to the Xbox One. The outlook does not look promising.
A Fall Guys Xbox One port depends on fan demand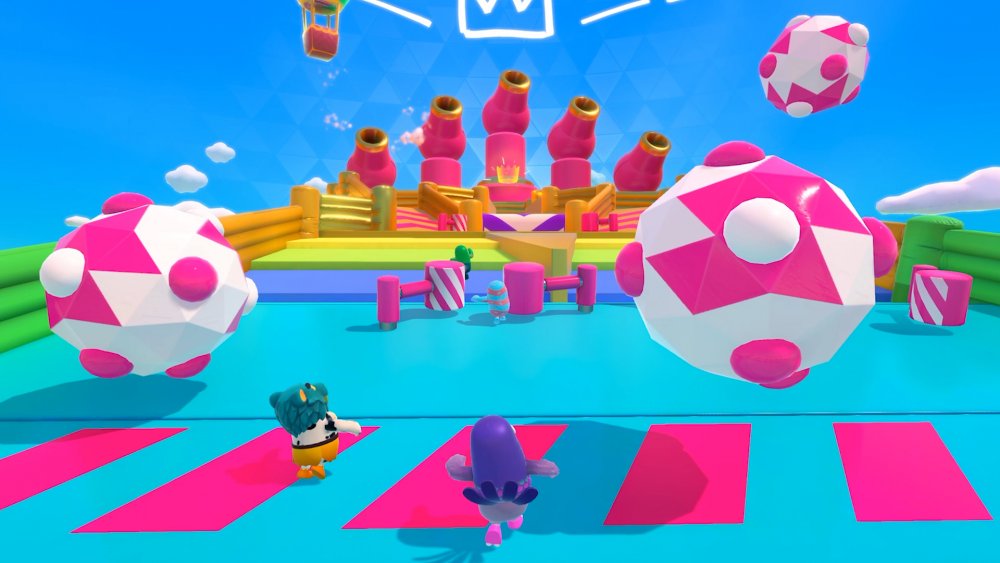 Devolver Digital
Apparently, many inquisitive minds have asked Fall Guys' developers whether the game will make it to the Xbox One and Nintendo Switch. So, instead of individually answering every Reddit post or email begging for an answer, the devs created an official support page. Unfortunately, the entry doesn't have good news, but it isn't all bad news, either.
The page starts off by stating point blank that Fall Guys will initially "only be available on PS4 and Steam," key word "only" (sorry, Stadia users). However, the rest should fill Xbox One and Switch owners with hope. The devs direct readers to the official Fall Guys Discord and Twitter pages so they can voice their concerns and demands, specifically the demand for an Xbox One or Switch port.
While the entry doesn't promise an Xbox One port of Fall Guys, it implies the folks at Mediatonic will work on one if enough people ask for it. So, if you really want an Xbox One version, you better start calling for it in droves.