Small Details You Missed In Project Power
This content was paid for by Netflix and created by Looper.
You don't usually put on a superhero movie expecting political commentary, a robust and realistic sense of place, or deep cultural cuts — but, then again, most superhero movies aren't Project Power. Oh, don't worry. Henry Joost and Ariel Schulman's latest thriller is full of brutal sci-fi action, surprising plot twists, and excellent performances from its three leads. But it's also more than that. Project Power's gritty, realistic look at a world with superpowers is bursting with details that make its setting more believable, its political commentary more scathing, and its characters even more lovable.
Not that Project Power takes itself too seriously, of course. If you're a fan of the filmmakers behind the movie, you'll find plenty of small Easter eggs paying tribute to their past and future productions. If you love New Orleans, Project Power will remind you what makes the city so special. It's glitzy and stylish and exciting, and it's stacked with small details that give it an unexpected depth. It's the best of both worlds. What's not to love?
Machine Gun Kelly asks a lot of questions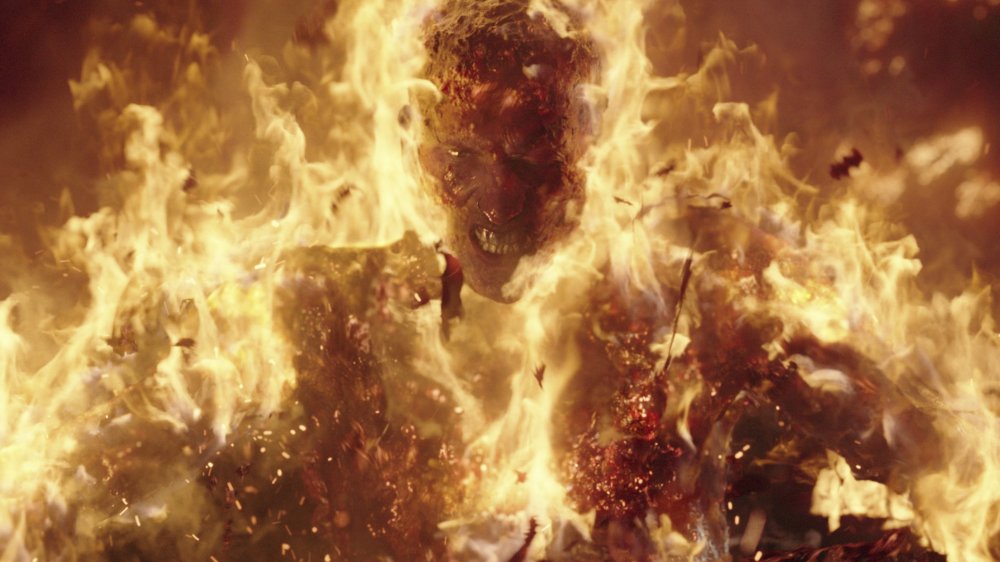 He's credited in Project Power as Colson Baker, but no, your eyes do not deceive you. Newt, the drug dealer who supplies Robin with the pills she slings, is played by none other than award-winning hip-hop artist Machine Gun Kelly. In Project Power's opening scene, Newt is the one who tells the boss, Biggie, that his deal seems too good to be true. He appears again a few minutes later, when he fights Jamie Foxx with his Human Torch-like fire powers, but he's a little harder to identify — as it turns out, setting yourself on fire leaves behind some pretty nasty scars.
Baker is best known for his music, but he's also an accomplished actor. He debuted in the 2014 romantic drama Beyond the Lights, which was directed by The Old Guard's Gina Prince-Bythewood, and appeared in movies like Bird Box and The Dirt, where he plays Mötley Crüe drummer Tommy Lee.
It's actually not that surprising that Baker popped up in Project Power, given that he's worked with its directors, Henry Joost and Ariel Schulman, twice before. In Nerve, a techno-thriller about a high-stakes game of online truth or dare, Baker plays Ty, the chief rival of Emma Roberts' character, Vee. In Viral, a sci-fi horror flick, he's CJ, the unfaithful boyfriend to Analeigh Tipton's Stacey, who gets his comeuppance after Stacy catches a bizarre disease. You can see a little bit of both movies in Project Power's DNA — the movie deals with the dark side of technology and contains a fair amount of body horror — and Baker's casting really drives the connections home.
Welcome to Jazzland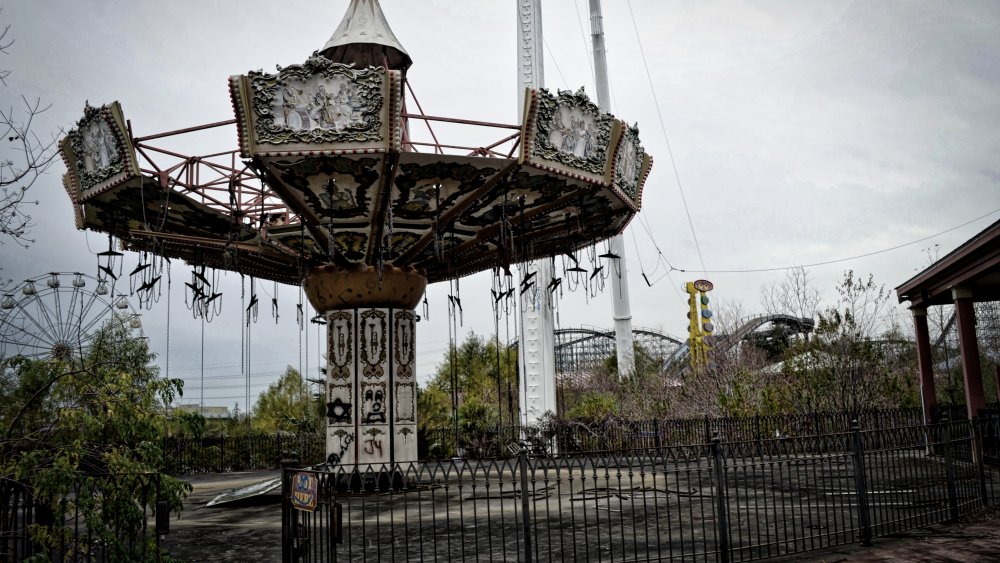 Shutterstock
When we first meet Robin, she's hanging out in a dilapidated amusement park, selling drugs to the hooligans who roam its empty streets. It's a striking location, especially with cinematographer Michael Simmonds' eerie lighting. Remarkably, it's not a set. The location is actually a real-life Six Flags park that was destroyed during Hurricane Katrina, and that has sat dormant ever since.
The park opened in 2000 under the name Jazzland, with four running roller coasters, a log ride, a Ferris wheel, and a number of other attractions. It ran into trouble almost immediately. While Jazzland's owners estimated that over a million people would visit Jazzland every year, actual attendance was just over half that, and the park was sold to Six Flags two years later. Six Flags renamed the park Six Flags New Orleans and added some Warner Bros.-themed attractions, but when Katrina struck in 2005, the ride was over. The park sat under seven feet of water for about a month, and by the time everything cleared out, an estimated 80% of the park had been destroyed.
Six Flags New Orleans never reopened, and its few salvageable rides were refurbished and moved to other Six Flags locations. Since then, it's become a favorite spot for graffiti artists and urban explorers, both of whom find the park's now-dystopian aesthetic impossible to resist. Six Flags New Orleans has also been the subject of a documentary called Closed for Storm, which is full of incredible imagery, and it's the perfect backdrop for Project Power's opening scenes. After all, not only is urban decay one of Project Power's biggest themes, but there's really no better metaphor for a superpowers-gone-bad story than a ruined amusement park.
Take a trip to the Supermarche
Throughout Project Power, Jamie Foxx's character drives a blue truck. There's nothing particularly special about it. It's old and beat up and has Florida plates, which makes sense given that Tampa was the Major's last stop before he reached New Orleans. At the end of the movie, Art gives the truck to Robin, which serves as a nice metaphorical passing of the torch.
Look closely at the side of the vehicle, though. See what it says? "Supermarche Pool Cleaning." If you were paying attention during Project Power's opening credits, that should sound familiar: Supermarche is also the name of Project Power directors Henry Joost and Ariel Schulman's production company, one of the key players in getting the movie off of the ground.
Joost and Shulman have been working under the Supermarche banner for the better part of two decades, and their output includes a lot more than feature films. Catfish, a documentary about the perils of online dating, was Joost and Shulman's breakout project, and spawned a TV series of the same name. They've made commercials for companies like Nike, Facebook, and Google. They've made featurettes starring the likes of Lena Dunham and Elle Fanning for Vogue. One of Supermarche's short films, A Year of Ping Pong, follows New York Times crossword maestro Will Shortz on his mission to play table tennis every day for a year.
Or, to put it another way, when you see Supermarche's name on something, you know it's going to be unexpected and interesting — or, at the very least, that your swimming pool is going to be absolutely spotless.
Watch out, Dr. Wily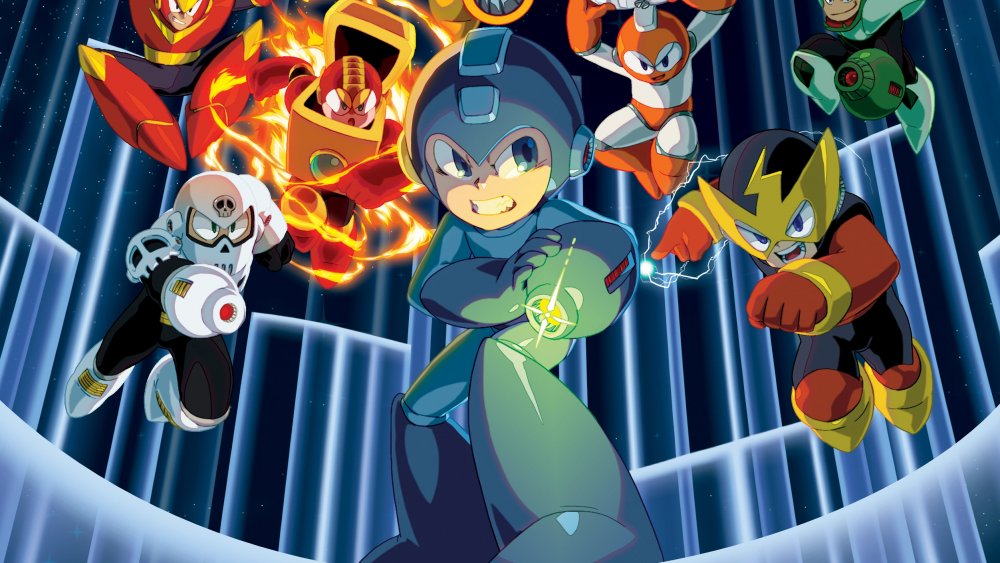 Project Power is full of old-school gaming references, although you have to look pretty hard to find 'em. In the very first scene, a drug pusher wears a Game Boy hoodie. Later, a kid sports a t-shirt that says "Game Over." When Jamie Foxx breaks into Newt's apartment, there's a paused video game on his TV. Squint, and you can see that it's one of the old, NES-era Mega Man games (the Mega Man title theme is also listed in Project Power's closing credits, and Mega Man's publisher, Capcom, gets a shout-out in the "Special Thanks" section).
Fun retro-gaming Easter egg, or something more? For those of us in the know, it's the latter. See, Project Power directors Joost and Shulman have been attached to Fox's big-screen adaptation of Mega Man since 2017, when they were hired to write and direct the movie. Despite a few setbacks, Joost and Schulman recently confirmed that Mega Man is still on — and dropped the news that another Project Power alumnus is coming on board.
Yep, that's right: Project Power screenwriter Mattson Tomlin, who also did a rewrite on Matt Reeves' superhero flick The Batman, has joined the Mega Man team. During that same interview, Schulman also talked a little bit about what the character means to them. "Both of us are deeply fascinated by robotics and the future of automation, for better and for worse," Schulman said. "I think trying to combine that into one of our favorite historical video games is the ultimate challenge."
Given how past video game adaptations have turned out, he's right to be cautious. On the other hand, as Project Power proves, Tomlin, Schulman, and Joost can do high-concept sci-fi just fine. Rest easy, fans. The Blue Bomber is in very good hands.
Project Power (of the press)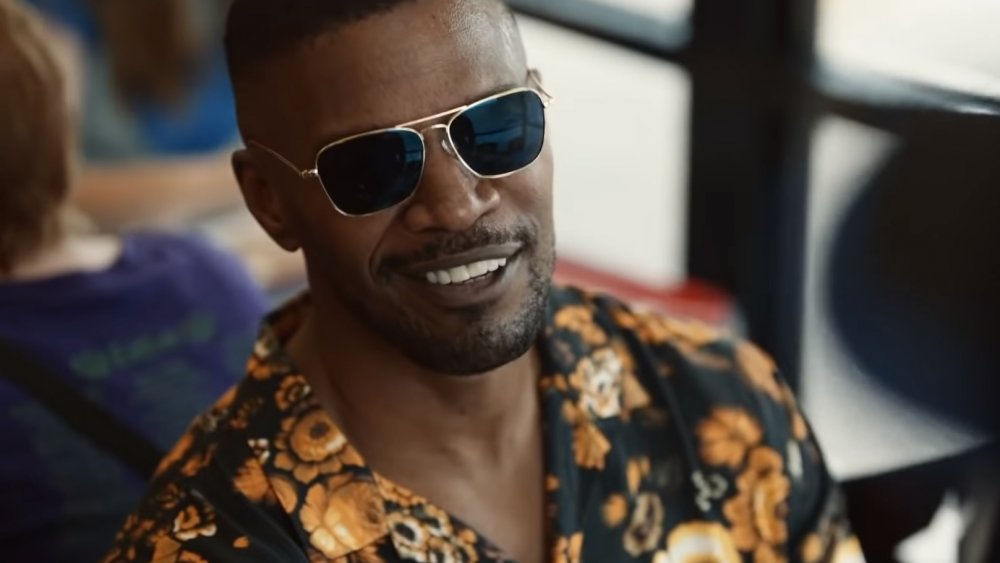 Fairly early in Project Power, Jamie Foxx reads a newspaper article about the effects of Power on New Orleans. "Slidell Man Outruns Police Car... On Foot" the headline reads, with a subtitle claiming that the subject might've reached speeds up to 45 miles per hour.
At first glance, other than the subject matter there's nothing particularly strange about the story, but look at the byline. No, Brandon Smith and Alice Alward aren't reporters for The Crescent Courier, although they do know all about Project Power. Instead, they're two members of the Project Power art department. If they didn't create the newspaper prop themselves, then they're certainly friends with the people who did.
Both Alward and Smith have long and accomplished careers in the film industry. Alward worked on projects like Jesse Eisenberg's magical heist movie Now You See Me, the Will Ferrell and Kevin Hart prison comedy Get Hard, David Gordon Green's satire Our Brand Is Crisis, and the Purge television show. As a graphic designer, Smith contributed to movies like The Town, 22 Jump Street, and The Irishman. Both of them already have impressive resumes — and with the stylish Project Power on their credits list, they're only getting better.
An intoxicating concoction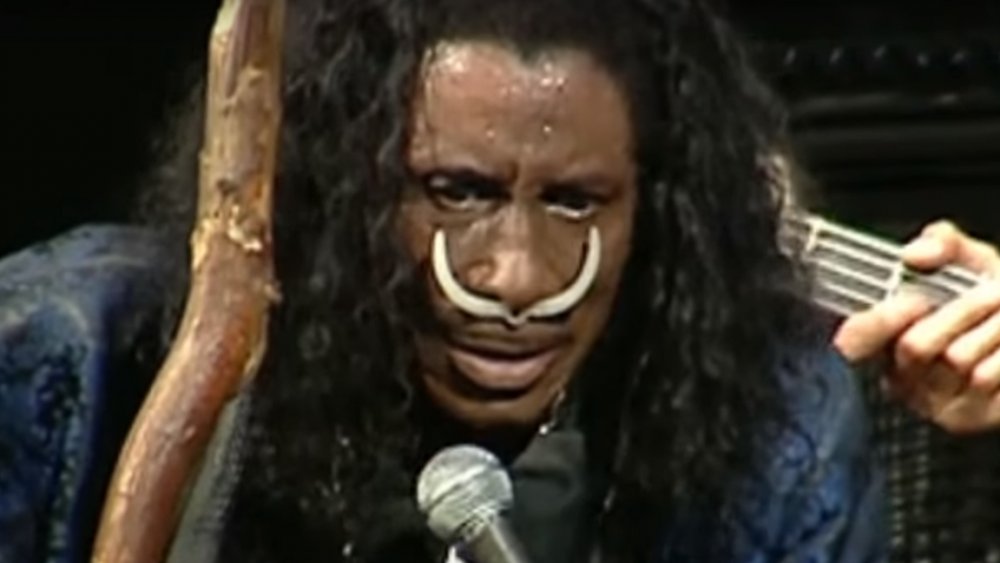 When Robin gets in trouble, she's given some very specific instructions: head to a local supermarket, head to the back, and ask for "alligator wine." Yes, that's right: alligator wine. "That's not a thing," a surly employee tells Robin, before delivering the message anyway. You know what? She's not wrong.
Not exactly, anyway. Alligator wine may not be a product you can buy at the store, but it is the name of a classic blues song made famous by Screamin' Jay Hawkins. Born in Cleveland, Ohio in 1929, Hawkins is best known for the song "I Put a Spell on You," which he transformed from a hit single into a full-on stage persona. Playing up his hit single's supernatural themes, Hawkins often wore a long cape and kicked off his shows by emerging from a coffin. In later years, he added voodoo-inspired fashion accessories like a bone through his nose, pyrotechnics, and a cigarette-smoking skull on a stick to his act, earning him the title of the "Black Vincent Price."
Hawkins isn't specifically associated with New Orleans, but it's easy to see how his general vibe compliments Project Power's NOLA aesthetic. The city has a long and storied history with blues and jazz as well as Voodoo, making Screamin' Jay an easy fit for Project Power. As far as alligators go, you're not actually very likely to find any in the city itself (and you certainly won't be able to drink a beverage brewed from them), but if you're interested there are plenty of "swamp tours" you can catch just outside New Orleans' city limits.
Let's get philosophical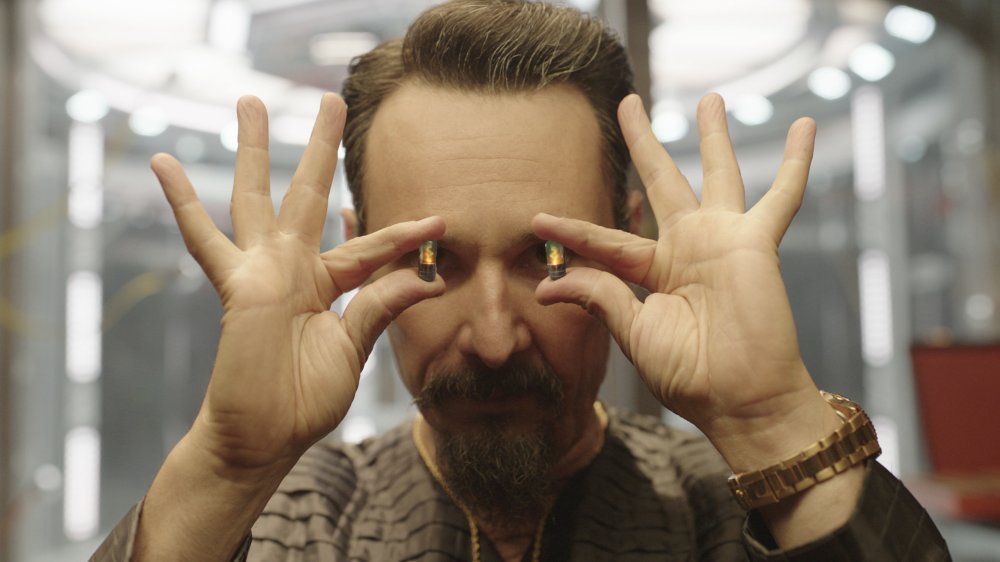 About halfway through Project Power, the Major reveals that the company producing Power is called Teleos, which is a Greek word that means "complete." Given that Teleos' entire business plan revolves around unlocking the full potential of the human genome, it's a pretty good name. Dig a little deeper, though, and you'll realize that there's a lot more to "Teleos" than it seems at first — and to fully understand, you have to go all the way back to Aristotle.
See, Teleos' root word is "telos," which refers to an object's ultimate purpose, or "final goal," in Aristotelian philosophy. According to Aristotle, every object has a telos, and understanding what it is is a necessary step in discerning its true nature. The telos of a chair is to provide a platform to sit on. The telos of a knife is to cut things. Living creatures have a telos, too: Their ultimate goal is to reproduce and spread, but individual species might also have more specific endgames. A horse's telos might include running fast. A bee's might include protecting its queen.
The concept of telos plays a big role in Aristotle's concept of biology — every organ has a unique role to play in keeping the body alive, which is its telos — and it's an idea that pops up a lot in Marxist studies, too. See the connection? Project Power is all about elevating human biology, and class warfare is one of its major themes. Yeah, the name Teleos sounds cool, but it's actually a pretty clever reference, too. You'll just need a philosophy degree to fully unpack what it means.
Animalistic origins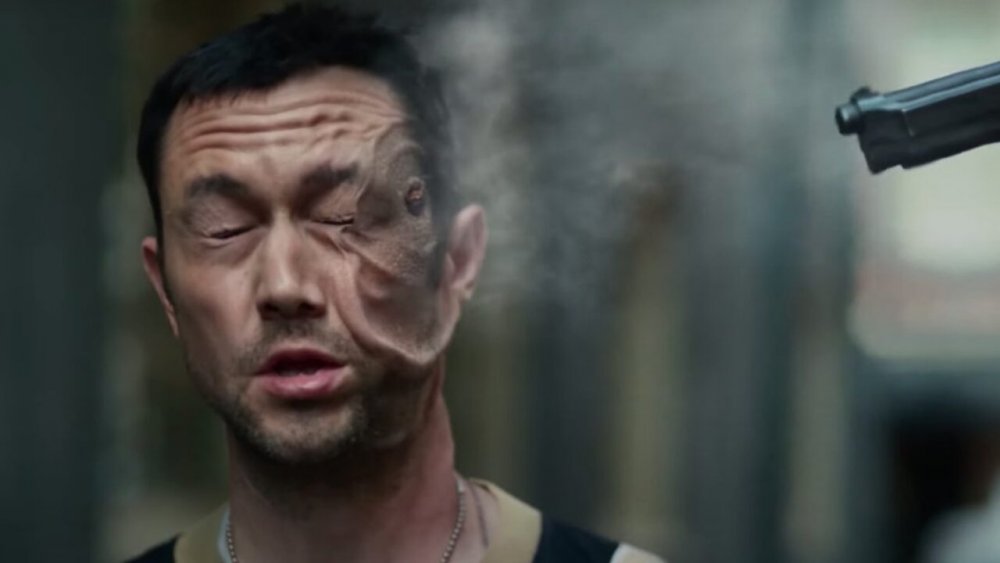 At the beginning of Project Power, Teleos and its signature product Power start out fairly mysterious, but as the movie goes on, we learn a little more about both. While they first seem like a shady newcomer, it turns out that Teleos has been operating for years, experimenting on former military members before turning their attention to New Orleans' criminal underground. Similarly, while the special gifts that Power grants its users seem random, they all have one thing in common: They're all based on abilities that animals display in the wild.
Most of this is revealed during the big presentation that Biggie gives to potential investors, and which includes a breakdown of which powers came from which animals. Healing abilities come from lizards. Camouflage comes from the octopus. Even Project Power's more fantastic abilities, like heat and freezing powers, come from animals that can "thermoregulate."
Pay close attention to this montage, because if you do, you'll realize that this brief montage explains the origins of every single superpower that pops up in the movie, including a few that, at that point, haven't been seen yet. It's a neat explanation of what you've already seen, and a clever teaser of what's to come. Also, we just want to take a moment to call out the "Wolverine frog," which snaps its own bones to make jagged claws. You might think that's a reference to Marvel's most famous mutant, who has similar powers, but no. It's actually a real thing. Yeech.
The true story of Henrietta Lacks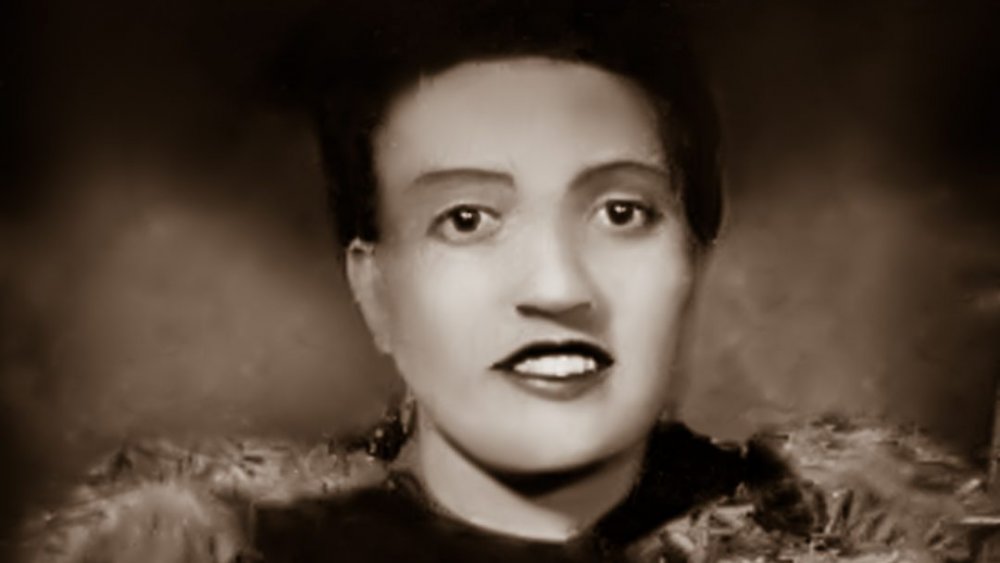 While talking to Art, Amy Landecker's villainous researcher, Gardner, compares Art's daughter to a woman named Henrietta Lacks. Gardner goes into the story a little bit, but Lacks' (controversial) contribution to modern medicine is tremendous, and it deserves to be told in full.
In 1951, an African-American woman named Henrietta visited Johns Hopkins University, the only medical facility she could find that would see Black patients, complaining about pain in her womb. She was diagnosed with cervix cancer. During her treatment, which was unsuccessful, her doctor took a sample of her cells to some of his colleagues, who were collecting cells from cervical cancer patients. While most of these cell samples died quickly, Lacks' didn't. Instead, the cells continued to grow, making them perfect for medical experiments.
Scientists eventually put the cells, which were dubbed "HeLa," into mass production, and they've been used to develop the polio vaccine, test treatments for AIDS, cancer, and other diseases, in-vitro fertilization, and many more medical breakthroughs. But those cells were taken without Lacks' permission. Her family didn't learn about them until 1975, and hasn't received a cent from their production. Scientific studies analyzing HeLa cells sometimes contain in-depth genetic information, which some of Lacks' descendants see as an invasion of privacy. 
In other words, it's a complicated story, especially given the racial component, which makes it a perfect touchstone for Project Power, a movie that's all about unethical medical experiments and racial and economic strife.
All of that New Orleans flavor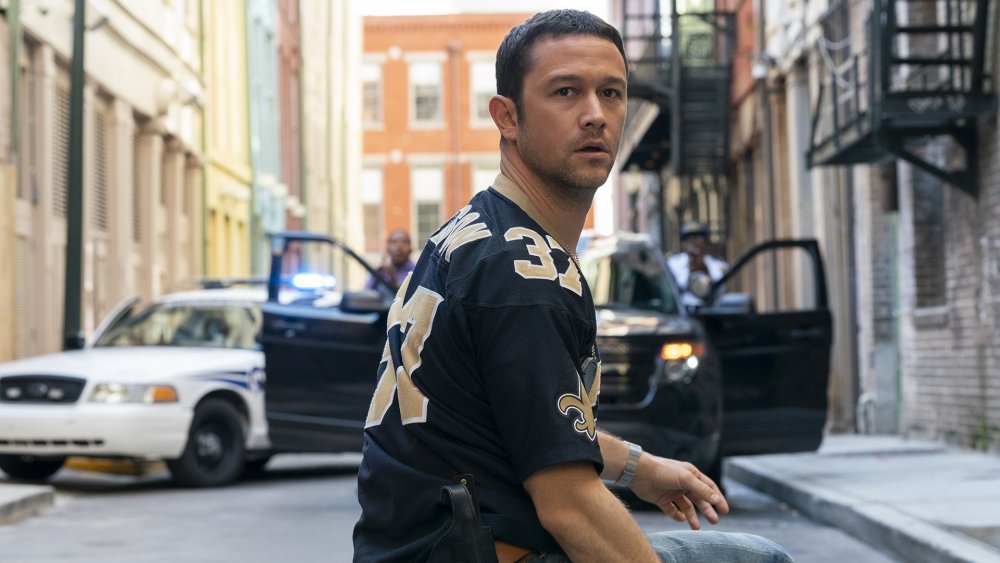 You don't need us to tell you that Project Power takes place in New Orleans. From the very first frames, it's almost impossible to forget it. It's not just the big set pieces set around popular New Orleans landmarks, or the way production designer Naomi Shohan seamlessly incorporates the city's distinct sense of style into Project Power's overall look, either.
You probably caught Project Power's references to Hurricane Katrina ("We know what happened last time we were counting on guys in suits to look after New Orleans," Frank yells at one point), which go a long way towards explaining the sense of anxiety lurking under the movie's surface. It's almost impossible to miss Frank's Steve Gleason jersey — and if you did, the former Saints star and current ALS advocate is thanked in the movie's end credits.
But Project Power's sense of place goes even deeper than that. Robin has a Buku poster on her wall, paying homage to the city's annual music festival. When we first meet him, Frank is wearing a t-shirt from Fisherman's Friend Bait Shop, a real business located just east of New Orleans. Lots of New Orleans' murals and street art make cameos in the movie. The details are everywhere, and go a long way towards making Project Power's world feel lived in, vibrant, and real.