The Umbrella Academy's Pogo Dishes On Season 2 - Exclusive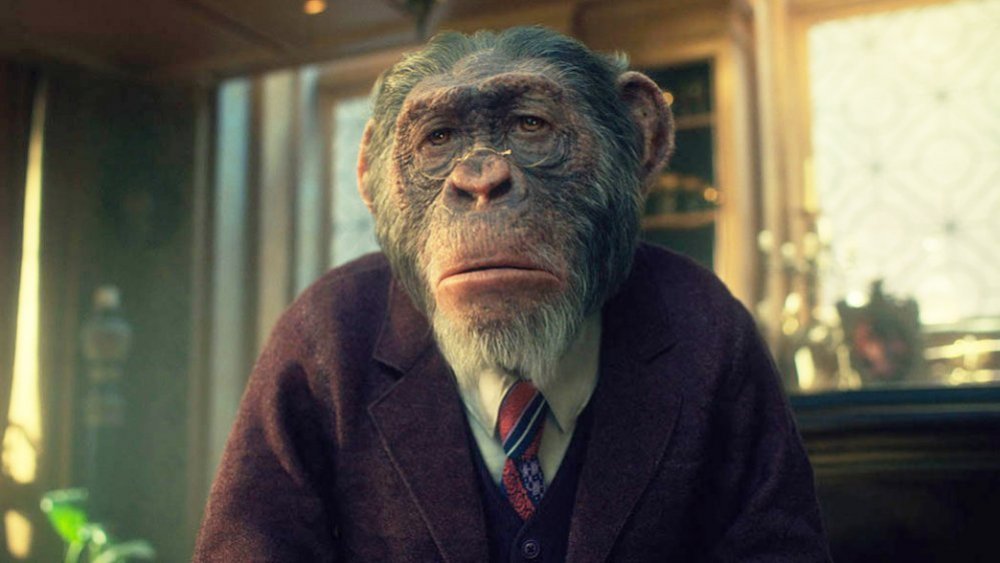 Netflix
Of all the actors returning for the second season of The Umbrella Academy, Ken Hall's path is the probably most intricate. Though you only saw Hall's face on one episode of season 1, as Commission bureaucrat Herb, he played a sizable role as the performance capture artist for Pogo, Sir Reginald Hargreeves' (Colm Feore) chimp majordomo. Pogo unfortunately met his ultimate fate at the hands of an out-of-control Vanya (Ellen Page) near the end of the series' first season, so it might seem like Hall would have less to do this time around ... except for the fact that Herb plays a much larger role in the proceedings on season 2, as part of a plot line offering viewers a more expanded view of the workings of the mysterious Commission.
Hall, whose background is in improvisational comedy, makes the most out of the increased exposure. In Herb, he creates what seems like the type of middle manager who wouldn't be out of place at, say, an accounting firm, but who has agendas and interests all his own that bring him into the orbit of the show's super-powered protagonists.
Looper sat down with Hall for a look at his higher season 2 profile, what it means for both him and Herb, and how the chemistry among the cast and crew propelled The Umbrella Academy's second season.
Ken Hall brings Herb into the season 2 spotlight on The Umbrella Academy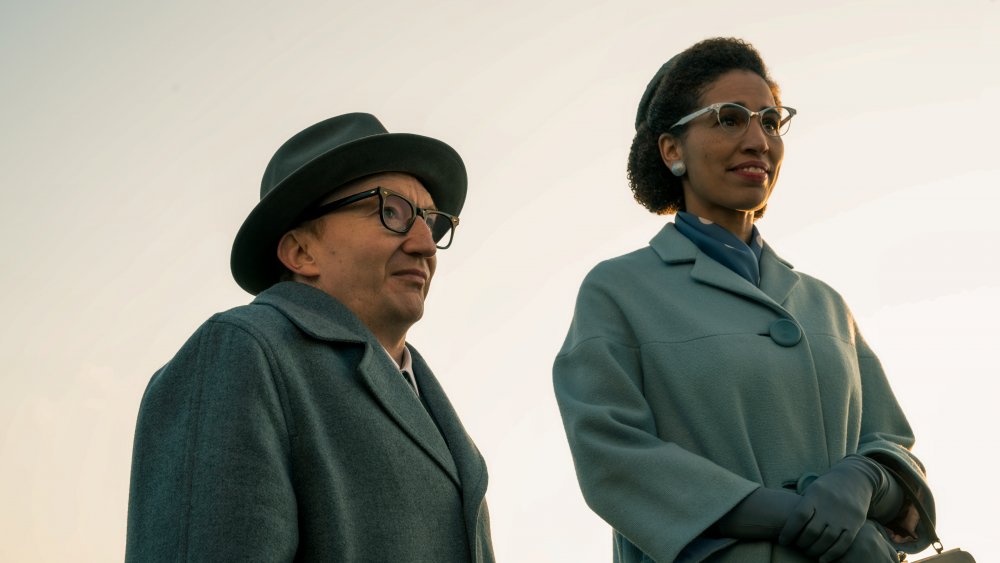 Netflix
While Hall's time as Herb on season 1 was brief, it apparently made quite an impression on showrunner Steve Blackman, leading to his expanded presence on The Umbrella Academy's second go-round. 
"In the first season, I played traditionally the body of Pogo, and in episode 6, I got to play Herb, which was a very small role, but it was great, and it was a comedic role as well, which is more my background," Hall explains. "Steve Blackman really loved it. He was like, 'Man, that was laugh-out-loud funny.' And from that, in season 2, Herb is back as part of the Commission. It's really lovely to be able to see and experience the show from two different perspectives."
For Hall, Herb was a part that fit like a proverbial glove. "He's a character that I can really identify with," the actors says. "He's good at what he does, and he's got a bit of a nervous disposition to him as well, but I think he wants to do a good job. And, for me, I appreciate the writing that went into making Herb happen in this season. A lot of it is very comedic-based, too — which, again, is more of my background in improv and clown comedy and such."
He adds, "I really feel like I get to play with my strengths. It's just a real pleasure to work in such a cool facet of being part of the Commission and monitoring the space-time continuum and things like that. I just feel like it's such a great angle and such a cool way to play it — that it's a very bureaucratic entity that oversees all of that stuff."
Ken Hall on The Umbrella Academy's family vibe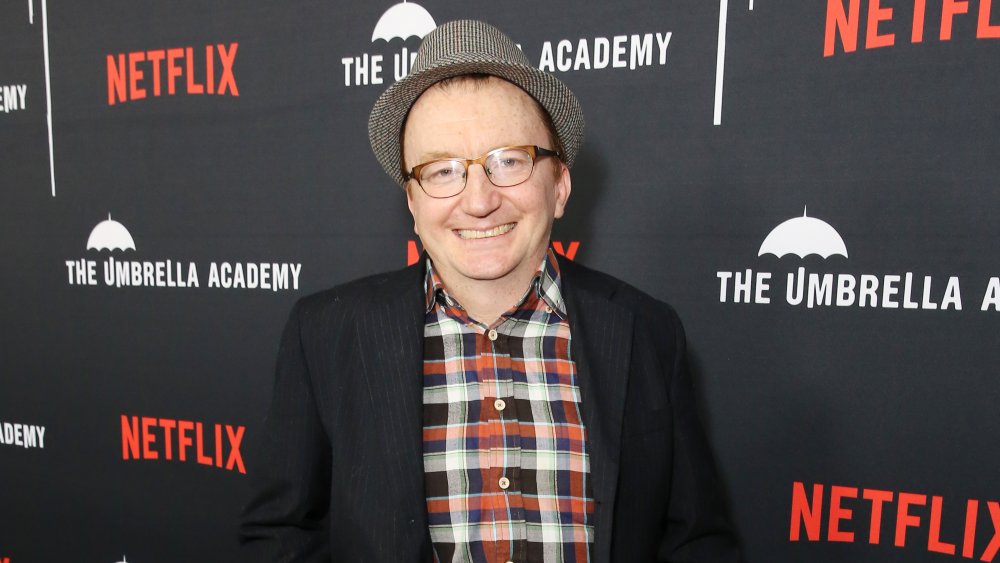 Rachel Murray/Getty Images
Stepping into a more prominent role could've been a difficult transition for Hall, but the actor says that the show's behind-the-scenes chemistry is such that he found himself feeling very at home. 
"It is a family," Hall asserts. "So it was all a real lovely vibe of going to work and getting to pal around with people and having some great conversations with Ellen or having some real ridiculous moments with Robert [Sheehan, who plays Klaus]. It was really a warm vibe."
The Umbrella Academy family is so tight-knit that even an accidental instance of tardiness couldn't tarnish things in the production process for season 2. 
"I remember the first read-through of season 2 [...] I was late because I had two auditions in the opposite end of town, and I'm like, 'I think I can make it in time,' and I was late," recalls Hall. "I was just a few minutes late, and they had locked the doors. And this is the entire cast. It's all the Netflix people, producers. It's everyone involved in the show. It was a hundred people in this room, and I'm with one of the PAs that were knocking on the door and we're trying to get in, and it's like, 'Oh my God.' And someone finally came to open the door just as they were starting, and I came in and everyone just cheered. That again just speaks to the energy and to the vibe of the show and how welcoming I think people really are."
You can catch Ken Hall as the Commission's Herb on season 2 of The Umbrella Academy, currently streaming on Netflix.