Gene Wilder Dead At 83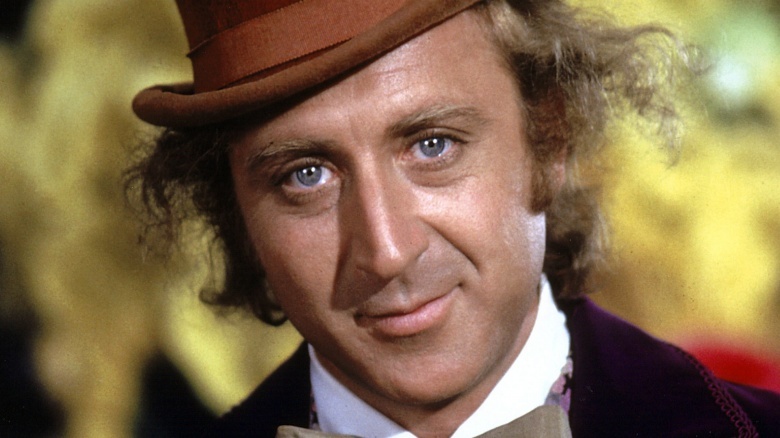 Gene Wilder, the comedic genius who brought Willy Wonka to vibrant life on the big screen, died on Monday (Aug. 29) at his home in Stamford, Conn. His nephew Jordan Walker-Pearlman told the Associated Press he died of complications from Alzheimer's disease. He was 83.
"We understand for all the emotional and physical challenges this situation presented, we have been among the lucky ones—this illness-pirate, unlike in so many cases, never stole his ability to recognize those that were closest to him, nor took command of his central-gentle-life affirming core personality."
His nephew said the actor didn't reveal his disease for entirely selfless reasons. "[It] wasn't vanity, but more so that the countless young children that would smile or call out to him, 'there's Willy Wonka,' would not have to be then exposed to an adult referencing illness or trouble and causing delight to travel to worry, disappointment or confusion. He simply couldn't bear the idea of one less smile in the world."
Born Jerry Silberman in Milwaukee in 1933, Wilder grew up entertaining his sickly mother in hopes of curing her, according to Entertainment Weekly. He started his career in theater, and met Mel Brooks while co-starring in a Broadway show. The pair collaborated on a string of film hits including 1968's The Producers, and 1974's Blazing Saddles and Young Frankenstein.
Meanwhile, Wilder played the title role in 1971's Willy Wonka and the Chocolate Factory, which wasn't a success upon release, but became a lasting childhood classic. He later teamed up with Richard Pryor for a series of madcap comedies, including 1980's Stir Crazy.
But cancer cast a long shadow over Wilder's life. He was diagnosed with non-Hodgkin's lymphoma in 1999, a decade after he lost his wife, SNL's Gilda Radner, to ovarian cancer. In 1991, Wilder stood before Congress and spoke about the need for increased cancer testing.
Wilder is survived by his wife, Karen, whom he married in 1991.