Star Wars: Rogue One 3D Glasses Look Amazing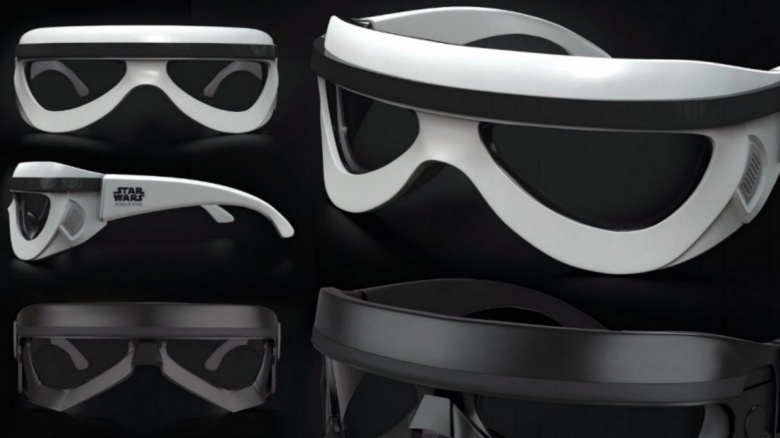 Master Image
You don't need to spend hundreds of dollars on an accurate Stormtrooper costume for the premiere of Rogue One: A Star Wars Story. Instead, you can just pick up a pair of the official 3D glasses.
ScreenRant reports that Disney unveiled the glasses along with the film's line of toys, and they come in two versions: one based on the standard, white Stormtrooper uniform and another made to look like the new black special forces called Death Troopers.
ComicBook.com notes that it's not yet clear whether the glasses (manufactured by Look 3D and distributed by Master Image) will be given away at 3D screenings or if they're strictly for sale. Although the leaked retail sheet lists a suggested retail price of $9 to $12, it's also become pretty common for Disney to give out collectible glasses at midnight premieres. Remember the ones for Star Wars: The Force Awakens?
Guess we'll find out more when Rogue One hits theaters Dec. 16. Meanwhile, check out everything we think we know about it.