Reggie Watts On Thundercat, Quarantine Life And How He's Staying Busy - Exclusive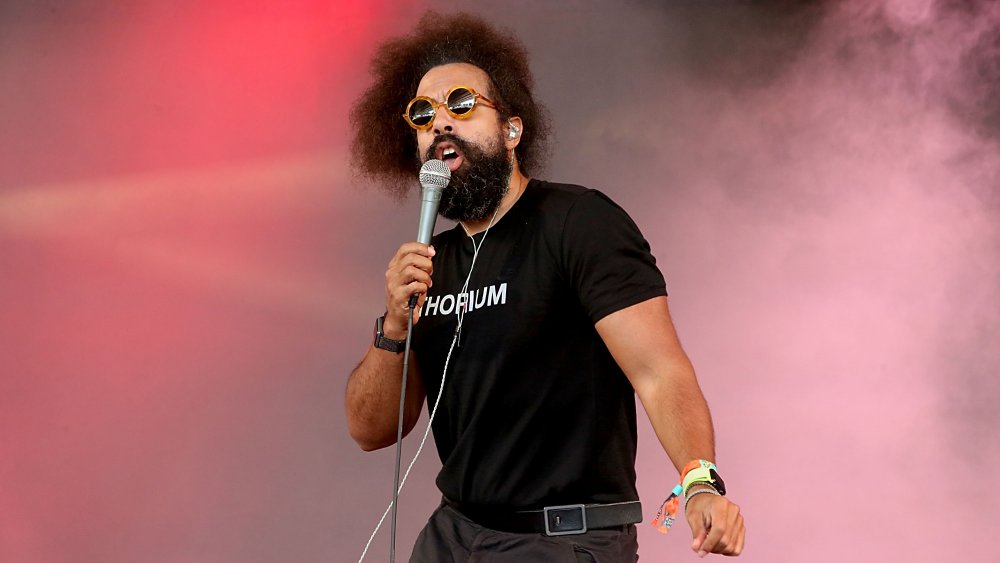 Gary Miller/Getty Images
Reggie Watts is, by and large, doing fine — and he hopes you are, too. 
The multi-hyphenate man — an actor, comedian, musician, and beatboxer who currently heads up the house band for The Late Late Show with James Corden — recently spoke with Looper about what he's doing during quarantine life. During our conversation, he also gave us a first look at one of his newest projects. 
First and foremost, Watts has a message for everyone out there: "I hope that people stay safe and keep their mental health in check. That's the important thing we can do right now." 
These are indeed strange times, and Watts' life right now is as well. Rather than performing in the studio, Watts is doing The Late Late Show remotely. He still puts on musical performances as well — just in a different manner than usual. "I'm still performing sometimes, online, streaming, stuff like that," Watts told Looper. 
He's largely doing that through his own platform, WATTSAPP. Watts made the app after getting sick of the "Facebook–Instagram dynamic duo" with clunky layouts, ads, and data tracking. WATTSAPP has a smooth layout with no ads, no tracking, and, most importantly, no comment sections. It's a perfect distribution method for a man with so much to give — sometimes literally. "I just wanted to have a place where I could put up whatever I wanted — videos, photos, text — have live streaming capability, also have a store to sell merch and things on, that didn't track anybody that went on it," Watts explained.
Watts even has a section on the app where he sells his old equipment. As he shared, "I buy a lot of technology because I want to see how it works, how it functions, and all that stuff, and I used to just give it away." The app gives him a store, where he sells his previous posessions "for a really awesome price for people, and it usually sells out, so that's pretty cool."
New Droneversations episode with Thundercat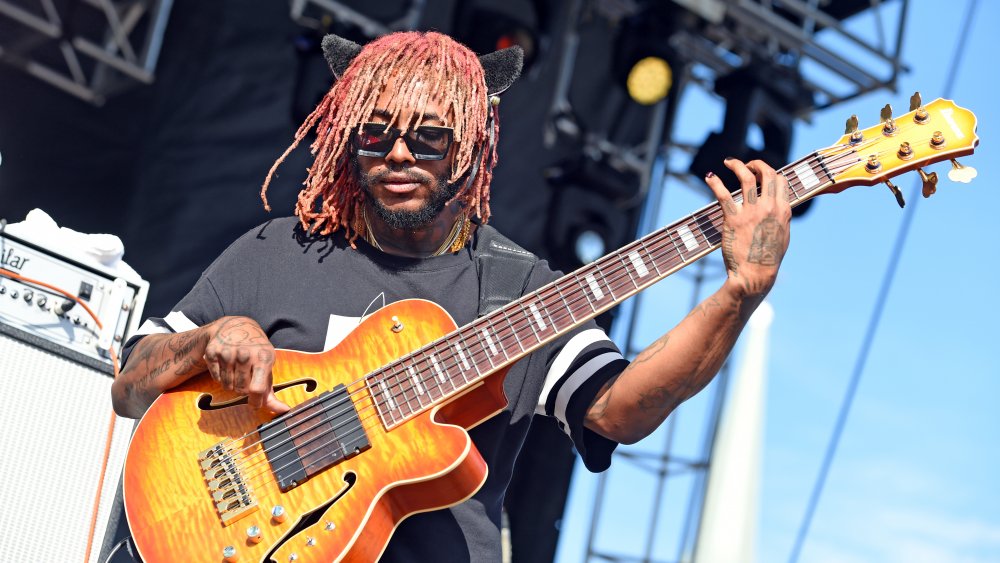 Stephen J. Cohen/Getty Images
WATTSAPP also features a series called Droneversations, one of the many pieces of programming available on the app. It features Watts talking to other acts recorded via drone footage — provided, of course, that you can hear what anyone in the interview is saying. For Watts, that's part of the irreverent fun of Droneversations. 
"Drones are loud and they just sound terrible and annoying," Watts admitted, "so I thought it would be hilarious to film interviews with drones and just have people casually talking to one another, walking through a park or whatever, and being filmed by drones, and then the drone sounds being so loud you can barely hear the conversation." 
The first episode of Droneversations features Canadian singer-songwriter Feist, whom he called "just the perfect person to do it with." The next episodes feature Fred Armisen, the Saturday Night Live alum who also leads the house band for Late Night with Seth Meyers, followed by Jack White, lead singer and guitarist of The White Stripes. The newest episode — which Looper can exclusively announce drops today, July 29, at 12 PM ET – features a droneversation with multi-instrumentalist and producer extraordinaire Thundercat. The two talk about playing bass, watching anime, and experiencing virtual reality. Download WATTSAPP to watch right now.