The Heartbreaking Death Of Nightmare On Elm Street Actor John Saxon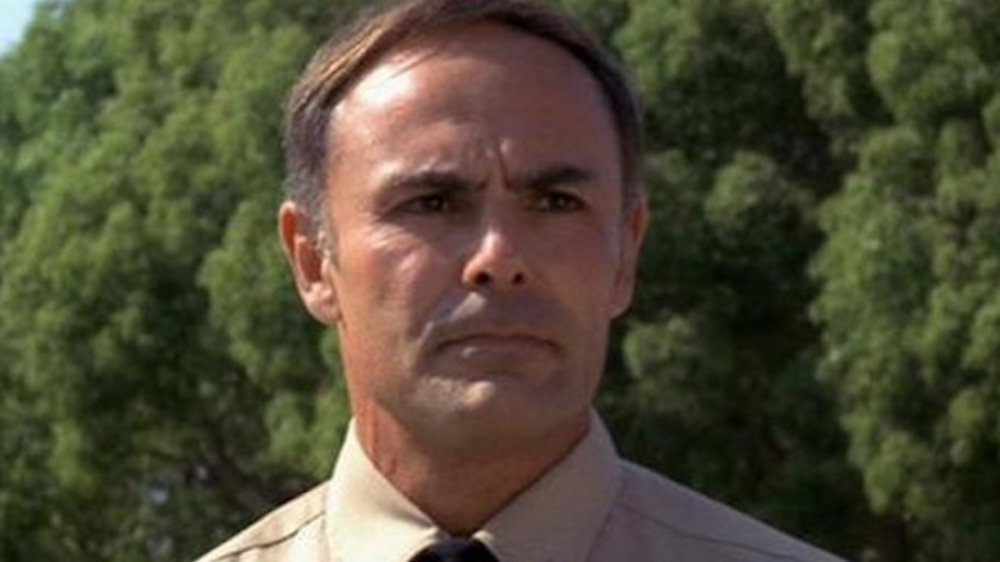 Hollywood has lost another one of its greats. 
John Saxon — the actor known for his work in Westerns like Death of a Gunfighter, martial arts movies such as Enter the Dragon, and horrors including three entries in the Nightmare on Elm Street franchise – died at the age of 83 on Saturday, July 25, 2020. 
Saxon's wife, Gloria, confirmed his passing to The Hollywood Reporter, telling the outlet that he died of pneumonia in Murfreesboro, Tennessee. 
Born Carmine Orrico to an Italian American family in Brooklyn, New York, Saxon began his acting career in 1954 — first appearing in back-to-back uncredited roles in the romantic comedy It Should Happen to You and director George Cukor's adaptation of A Star Is Born. He went on to appear in 1955's Running Wild; opposite Esther Williams in The Unguarded Moment, which introduced him as "the exciting new personality John Saxon"; Rock, Pretty Baby; Summer Love; The Reluctant Debutante; and This Happy Feeling, starring Debbie Reynolds (the late Carrie Fisher's mother and the late grandmother of Billie Lourd). 
Throughout the 1960s, Saxon took on roles in Evil Eye, The Cardinal, Blood Beast from Outer Space, War Hunt, and The Appaloosa, which starred Marlon Brando and earned Saxon a Golden Globe nod for his performance as the bandit Chuy. In 1973, Saxon appeared alongside Bruce Lee in Enter the Dragon, the legendary martial artist's final mainstream American film prior to his death. In Enter the Dragon, Saxon played the gambling ne'er-do-well Roper — a role for which his real-life martial arts skills came in handy.
Horror fans know Saxon as the police officer Donald Thompson from Wes Craven's A Nightmare on Elm Street and its threequel A Nightmare on Elm Street 3: Dream Warriors. Saxon reprised the role of Donald Thompson, whom Freddy Krueger's skeleton killed in Dream Warriors, for the 1994 follow-up New Nightmare. 
Saxon's other film credits include Queen of Blood, Joe Kidd, The Last Samurai, Moonshine County Express, Hellmaster, Cannibal Apocalypse, The Swiss Conspiracy, A Special Cop in Action, Wrong is Right, Fever Pitch, Beyond the Stars, Black Christmas, Beverly Hills Cop III, From Dusk till Dawn, and many more.
On the television side of things, Saxon played Theodore Stuart on The New Doctors, Rashid Ahmed on Dynasty, Tony Cumson on Falcon Crest, and Henry Waxman on Melrose Place — just a selection of characters from his wide-ranging resume.
Remembering John Saxon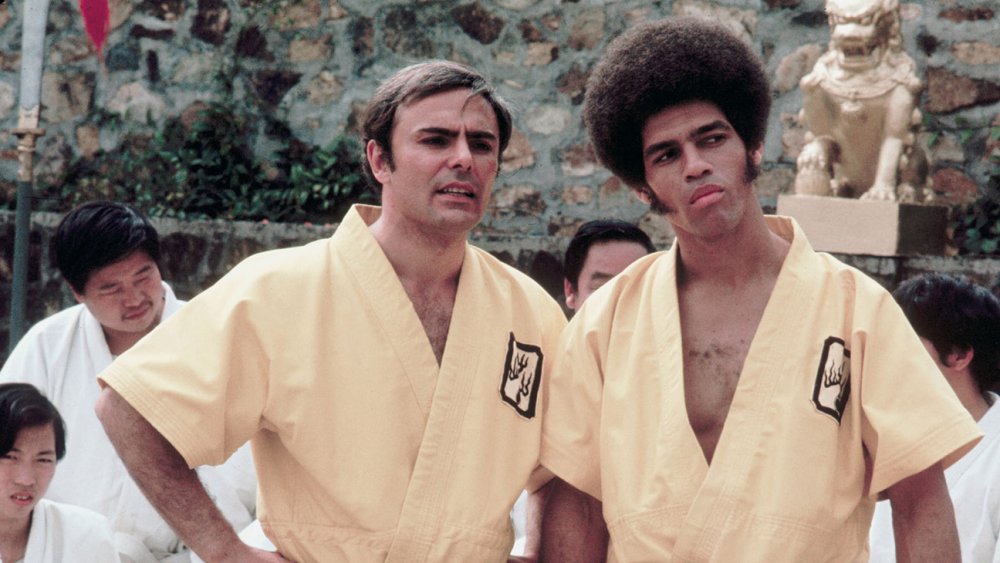 Following the news of Saxon's heartbreaking passing, many took to social media to share their condolences and remember the great actor. 
Edgar Wright, the filmmaker best known for Baby Driver and the Three Flavours Cornetto trilogy, tweeted, "Rest In Piece John Saxon, beloved actor iconic in several cult classics: Nightmare On Elm Street, Enter The Dragon, Tenebrae, Battle Beyond The Stars, Black Christmas and this, the original Giallo mystery, Mario Bava's The Girl Who Knew Too Much."
Ant-Man and Ant-Man and the Wasp director Peyton Reed thought of Saxon fondly, writing on Twitter that he was always captivated by Saxon's screen presence: "I always loved seeing John Saxon in a movie or TV show. His first impression on me was a strong one: playing Steve Austin's old pal Major Frederick Sloan AND the robot that replaces him in the 'Day of the Robot' episode of THE SIX MILLION DOLLAR MAN. So good."
Screenwriter Matt Serafini celebrated Saxon's legacy, pointing to his role as Donald Thompson in the Nightmare on Elm Street films as his personal favorite of Saxon's. "John Saxon, man, what a legend. So many movies in so many genres it's hard to count them all. Polizichetti to gialli and everything in between, though he'll always be Lieutenant Thompson to me. Rest easy, sir. Thank you for actual *decades* of joy," tweeted Serafini.
The Hollywood Reporter's chief television critic Daniel Fienberg also had warm words to share in honoring Saxon. He wrote on Twitter, "I love how many badass character actor niches John Saxon filled, from classic '70s and '80 action TV to Italian giallo to several seminal slasher films to, yes, Enter the Dragon... He had a resume to be your favorite cult actor 5x over."
John Saxon may be gone, but he certainly won't be forgotten.