Colin Trevorrow Gets Real About His 'Traumatic' Star Wars 9 Exit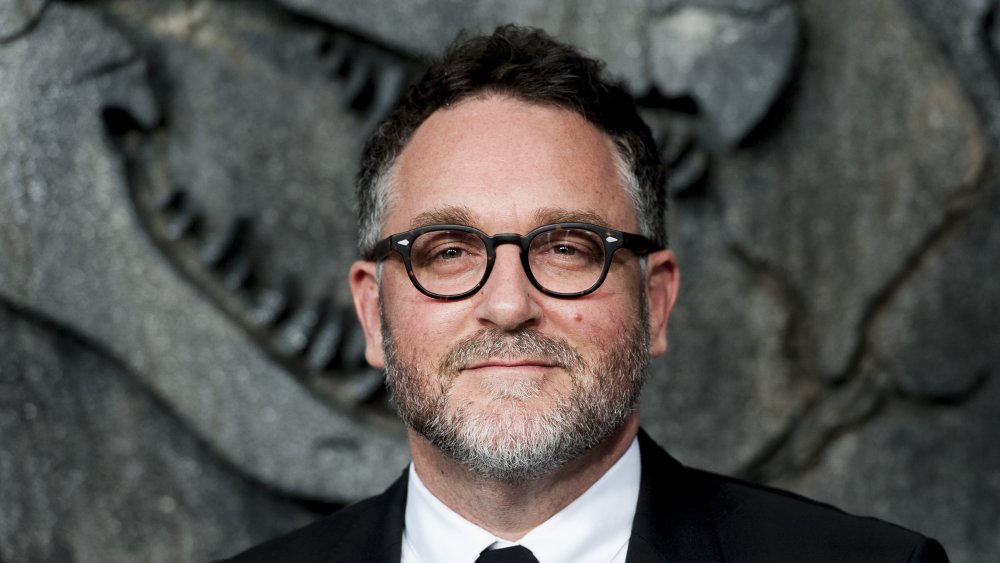 Juan Naharro Gimenez/Getty Images
Most will never forget how divisively J.J. Abrams' The Rise of Skywalker ended the entire Star Wars franchise, nor the fact that there was another film that nearly closed out the sequel trilogy. 
Back in August 2015, Jurassic World boss Colin Trevorrow officially signed on to write and direct the final installment in the Skywalker saga, a story entitled Duel of the Fates. Yet, by September 2017, he was out and replaced by The Force Awakens director J.J. Abrams. Even though Trevorrow had spent years working on the film — turning over multiple script drafts and ordering concept art — he and the corporate poobahs at Lucasfilm and Disney were starting to manifest some significant "creative differences." 
During the "Directors on Directing" panel for Comic-Con@Home, Trevorrow told Collider editor-in-chief Steve Weintraub how difficult it was to walk away from something he had dedicated so much time and creative heart to. "That was just an experience that obviously you can imagine, it can get to the point of being traumatic when there's something that you care about that much, and you've invested that much in it," Trevorrow said. "But that's one of the things that you accept when you take on any role in film, especially when you become a storyteller, that there are gonna be heartbreaks. There's gonna be crushing disappointments, and then there's gonna be victories, and hopefully, they'll balance out in the end."
Featured in conversation with Alita: Battle Angel director Robert Rodriguez and TRON: Legacy's Joseph Kosinski, Trevorrow also confirmed precisely when the break between him, then co-writer Derek Connelly, and the studio occurred. "We were [in] art and writing [when I left Star Wars], it was a development thing. It was script development," he said. 
Colin Trevorrow didn't walk away from his Star Wars experience empty-handed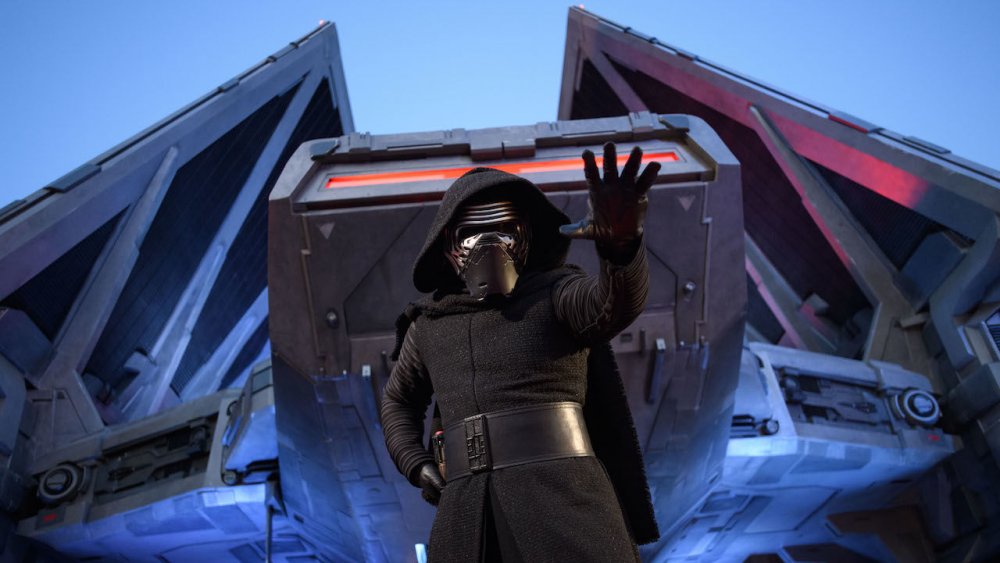 Richard Harbaugh/Disney Parks/Disney Enterprises, Inc.
While the experience of leaving Star Wars was an emotional one for Trevorrow, he didn't walk away empty-handed. For one, the blockbuster director learned a valuable, if painful, lesson. "I guess the lesson from it is — I've been very fortunate in the films that I've directed, the path that I wanted to follow, and the path that everyone involved wanted to follow was the same," he said during the SDCC@Home panel. "It's totally possible for two people to see two totally different paths through the woods."
Trevorrow, who received a "Story by" credit alongside Connelly for Rise of Skywalker, was also able to see the fruits of some of his labor come to life. During the "Directors on Directing" panel, Trevorrow showed viewers a never-before-seen 3D model for a Star Wars 9 ship he designed with his son. "It's called a TIE Marauder, and for Christmas, the guys painted it for me — I only had this in a 3D model," he told Weintraub. "Now, this is the only one in the world, and it's an amazing memory for me when I got to do something that was an incredible experience from start to finish that I was able to make a Star Wars ship with my son."
The director was also able to see another one of his ship designs realized in an even bigger way. A second ship model Trevorrow created was built to size and can now be viewed by those who visit the Star Wars: Galaxy's Edge in Disneyland. The ship is called the First Order Tie Echelon and is featured in the parks along with an X-wing fighter, the Millennium Falcon, and an A-wing fighter (via Collider). 
Colin Trevorrow's vision for the end of the Skywalker saga may have never made it to screen, but he and fans can take solace in the fact that at least part of his story lives on.