Sneak Peek At Vikings Season 6, Episode 11 Reveals Bjorn's Fate
Contains spoilers for Vikings season 6, episodes 10 and 11
The end is nigh — but it won't happen without someone very important.
On Friday, July 24, 2020 during the Vikings Comic-Con@Home panel, History released a sneak peek at the next episode of the historical drama series — the 11th episode of season 6, which serves as the midseason premiere and marks the beginning of the final bundle of episodes of the entire show. 
As with all things Vikings, this new look at episode 11 of season 6 is expectedly intense and weighty. But something big stands out about the clip. Near the very end, we finally learn what's become of Bjorn Ironside (Alexander Ludwig) — who was believed to have died during Vikings season 6, episode 10, after Ivar the Boneless (Alex Høgh Andersen) stabbed him with a sword. 
His fate? He's alive ... but not exactly well. Mouth visibly bloodied and chest heaving as he seemingly has trouble breathing, Bjorn rides in on horseback to face Ivar and his army. Expectedly, Ivar is in total disbelief. The army behind him is visibly shaken as well, completely floored that Bjorn is alive.
Of course Bjorn would come back for the second half of Vikings season 6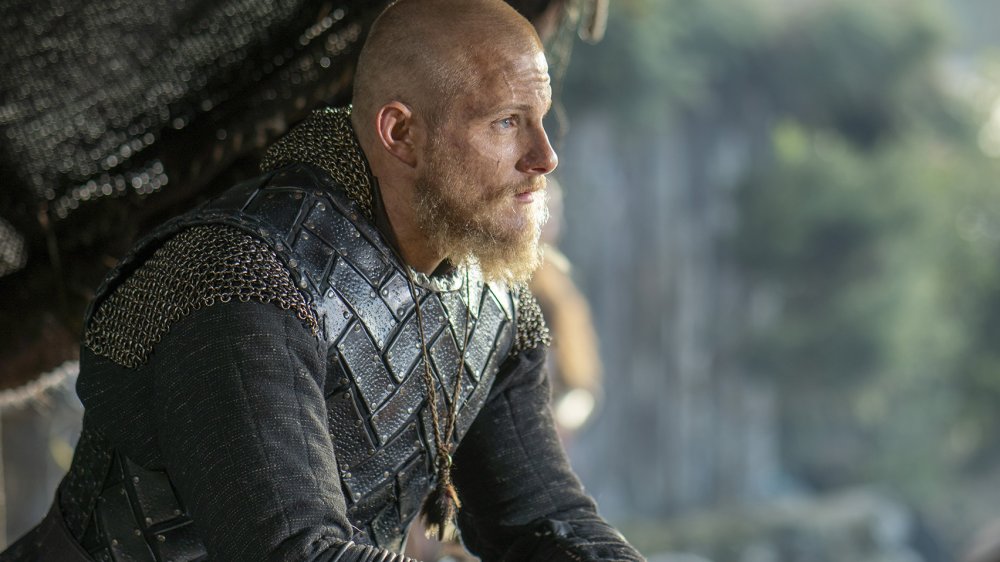 History
The question of whether or not Bjorn truly died was one that Vikings had to answer, and with the release of this sneak-peek scene from episode 11 of season 6, the resolution came much earlier than most fans anticipated. Sure, the general consensus was that Ivar didn't actually succeed in murdering the king of Kattegat; Norse mythology and history outlines a longer timeline for Bjorn, and though Vikings doesn't always get history right, it was hard to get fully on board with the idea that Bjorn was gone for good after being stabbed and left for dead on the battlefield.
Additionally, actor Alexander Ludwig previously teased to TV Guide in February 2020 that fans hadn't seen the last of Bjorn after his "death" on the midseason finale. He also explained why Ivar was actually the perfect person to (attempt to) take Bjorn out, despite not seeming like the right fit.
"Nobody would be expecting that [Ivar would kill Bjorn], which is why I think it's a genius move. It's something that I had spoken to [creator Michael Hirst] about in a lot of ways, and I said that I wanted Bjorn to go at the hands of somebody like Ivar. If it wasn't Ivar, then it would have been by his own hand or something so tragic that the audience was just kind of floored by it," said Ludwig. "I'll tell you this, though: He doesn't go without a fight. And whether or not he is still alive, you will see a version of Bjorn is some way, shape, or form."
Obviously, the version of Bjorn that fans will next see is a very-much-alive one. 
History hasn't yet announced an exact release date for the second half of Vikings' sixth and final season, though we do know that it's expected to return to the small screen sometime this fall.