Fans Of The Office Just Got The Best News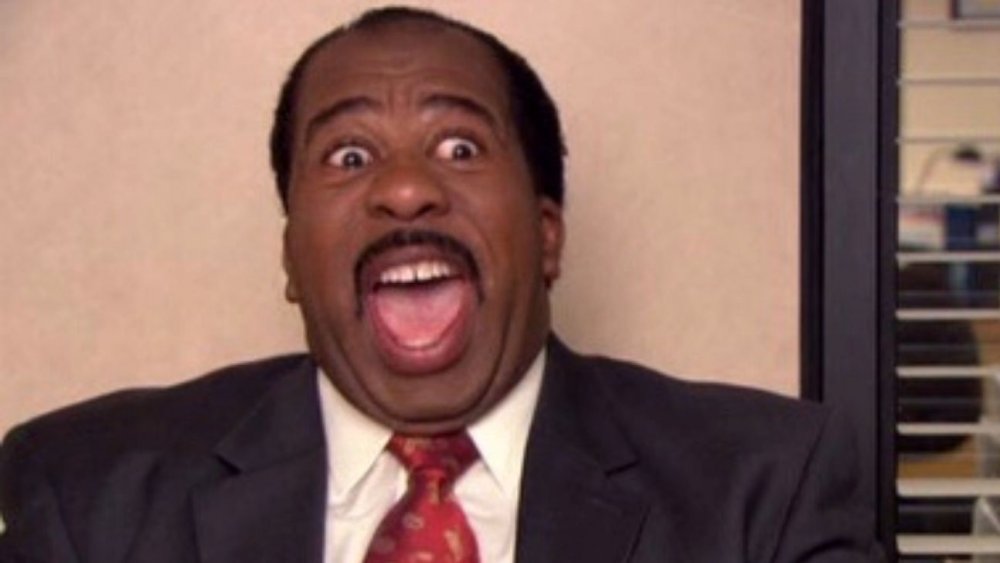 NBCUniversal
Fans of The Office don't stutter in their love for the show and its characters, even years after the NBC hit aired its final episode. The proof is in the pudding-dipped pretzel — Uncle Stan, a sort of spiritual successor to the original, is officially set to produce a pilot episode thanks to massive support for its Kickstarter campaign. It reached its $300,000 goal only yesterday, for which crowdfunding organizer Sardar Khan was extremely grateful.
Actor Leslie David Baker, who played lovable office grouch Stanley Hudson, couldn't be happier — after all, he's the titular Uncle Stan. It wasn't long ago that he announced the potential project, a ray of hope among the various opinions original cast members have expressed about a reboot or reunion. This is a spin-off, though — something entirely different than what you might expect.
What is Uncle Stan about?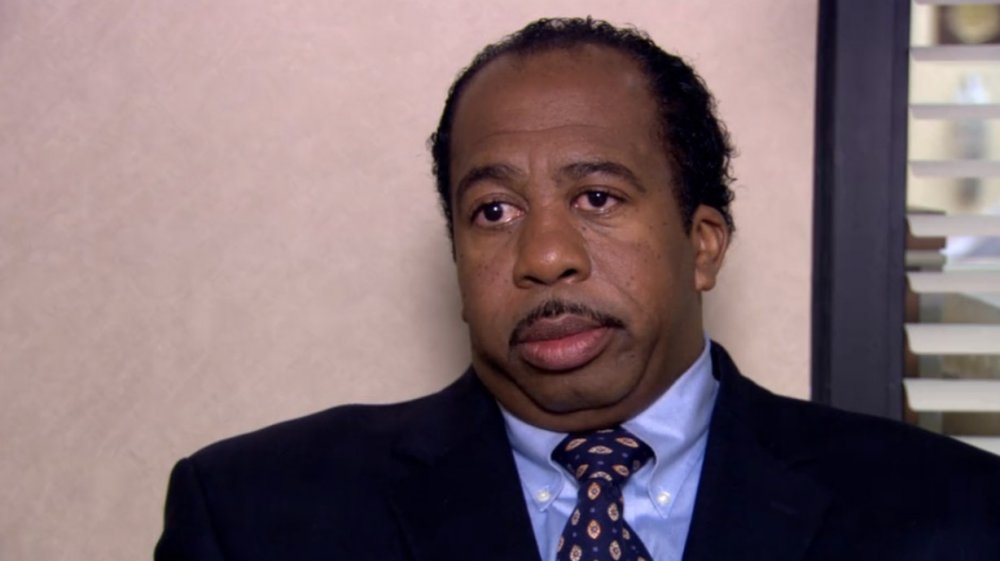 NBCUniversal
When asked where the idea for Uncle Stan came from in an interview with ComicBook.com, Baker cited his many meetings with fans as the greatest source of inspiration. They wanted to know where he thought the character of Stanley ended up after The Office: "Is he still living in Florida? What kind of life is he having? What's retirement like for him?" The prospect of having these questions answered excited Baker, and thus the Kickstarter was born.
He's kept his lips relatively sealed about the show so far, but the Kickstarter page does give us an idea of what we have to look forward to. Uncle Stan supposedly centers around the relationship between Baker's character and his recently widowed nephew Lucky, who runs a strange hybrid business: a florist-motorcycle shop. Lucky isn't having an easy time of entrepreneurship lately on top of dealing with his children and employees, and believes his uncle to be the one man he can look to for advice.
While there's no official confirmation that Uncle Stan and Stanley Hudson are indeed officially the same character, all signs point to them being mighty similar: a retirement spent woodworking in Florida, an affinity for disco dancing, and bountiful lady trouble. Nonetheless, according to Baker, Uncle Stan presents an opportunity to explore the character in a non-workplace setting. To paraphrase something he said in the interview, everyone has a life outside of work, right?
Will The Office cast return for Uncle Stan?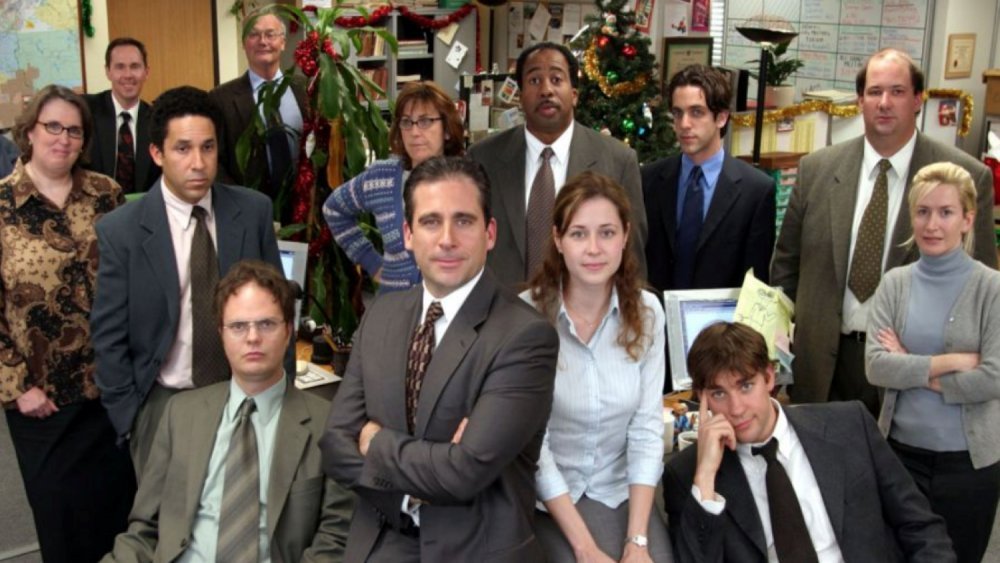 NBCUniversal
What about the rest of The Office's cast? Regardless of what they've said in the past about a reboot or a reunion, Uncle Stan is an unofficial spin-off at best. Could we see Jim Halpert, Pam Beesly, or even Michael Scott return to the small screen? That's not to mention the original writers, directors, and other behind-the-scenes creative staff.
As the pilot is being independently produced (though the ultimate goal is to get picked up by a network, NBC being the obvious preference), Baker hopes to essentially do what The Office did for much of its cast, himself included: pull them from relative obscurity. Handing out roles to big-name actors would be a disservice to the spirit of the original in his eyes. Invitations have already been sent out to potential players, but no names have been dropped.
The same sentiment applies to the show's writers, though with an interesting caveat. Since Uncle Stan is a senior citizen, Baker wants to give older screenwriters a shot at the script — people who are usually sidelined thanks to "ageism," as he remarks in the interview. By pairing them with younger writers who understand the current political climate and the effects of COVID-19, which Baker says will all be addressed, Uncle Stan could well boast a fairly realistic, refreshing story.
It sounds like Uncle Stan is looking to stand on its own legs and avoid drowning in nostalgia — which, in all honesty, is probably for the best.