Netflix's Samurai Rabbit: The Usagi Chronicles - What We Know So Far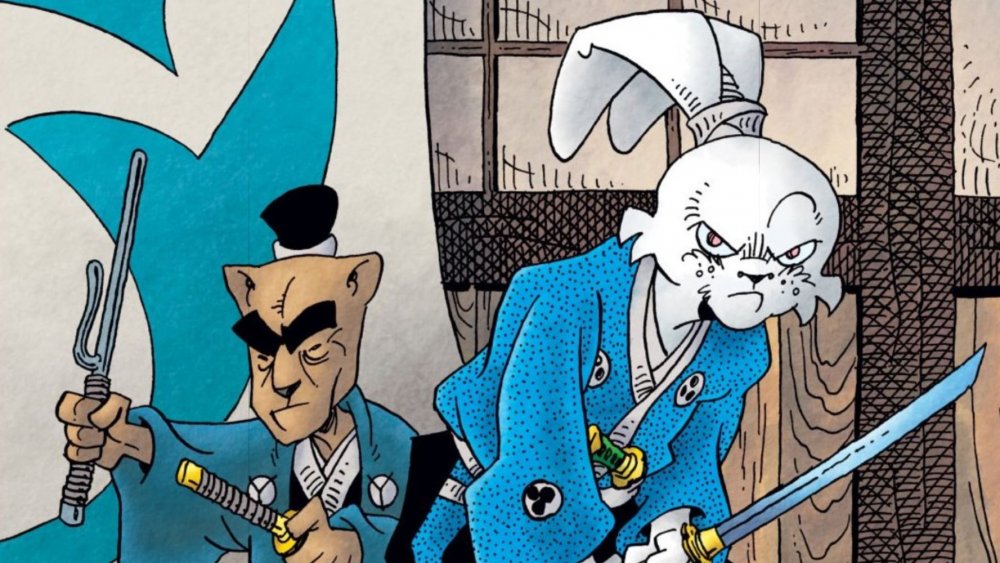 Dark Horse Comics
Anthropomorphic superheroes are a staple of comic books and animation. It's easy to attribute the Teenage Mutant Ninja Turtles with the glut of characters in the sub-genre, but concurrent with the original 1984 Teenage Mutant Ninjas Turtles comic, there was another, similar hero — Miyamoto Usagi from the long-running series Usagi Yojimbo.
Miyamoto Usagi is a traveling ronin protecting whomever needs it across the Japanese countryside during the Edo period. He also just so happens to be a rabbit. Creator Stan Sakai,hadn't originally intended for his hero to be a bunny, but after he playfully drew rabbit ears into a topknot, the seed was planted, and the rest is history.
Like Kevin Eastman and Peter Laird's original Teenage Mutant Ninja Turtles comic, Stan Sakai's Usagi Yojimbo was a black-and-white affair featuring Japanese-style fighting (Usagi is a samurai rather than a ninja). By the time Usagi Yojimbo was releasing through Mirage Comics, the Ninja Turtles had already been adapted into a kid-friendly animated series, while Usagi would appear in both that original cartoon as well as the 2012 CGI Ninja Turtles series, his solo animated effort, Space Usagi, never made it TV screens.
Now, some 36 years after its original appearance in Albedo Anthropomorphics, the world of Usagi Yojimbo is finally finding its way into the realm of animation courtesy of a Netflix CGI series called Samurai Rabbit: The Usagi Chronicles. Here's everything we know about the upcoming show so far.
Samurai Rabbit: The Usagi Chronicles release date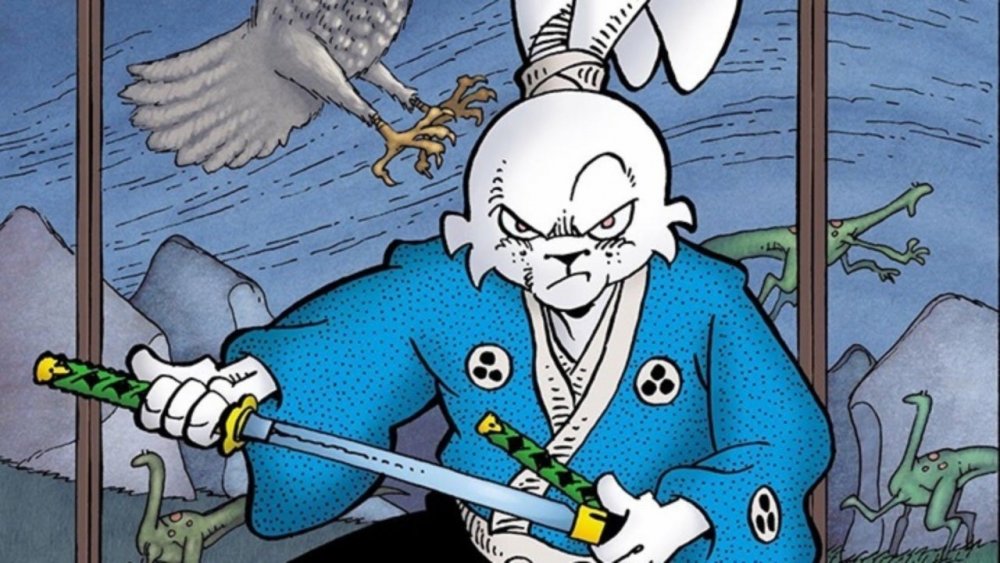 Dark Horse Comics
Unfortunately for us, Samurai Rabbit: The Usagi Chronicles is merely at its announcement stage, so we don't know when the Netflix series will drop. We can, however, make an educated guess based on previous data. Since we've already been using our old friends the Ninja Turtles, let's take a look at the timeline for their recent CGI series.
In a press release on October 21, 2009, Nickelodeon announced its intention to produce both a CGI animated series and an animated Ninja Turtles feature. The show's first season was 26 episodes and began airing on September 29, 2012. From announcement to initial release, Ninja Turtles fans waited nearly three full years.
If three years sounds like an eternity, keep in mind that it's been over a decade between that Ninja Turtles announcement and this Usagi Chronicles one, and technologies improve in that kind of time. Also, keep in mind that Netflix animated series (much like their live-action counterparts) tend to be 13 episodes, rather than 26, per season. Of course, there's also the notable novel coronavirus factor to consider — with so many TV watchers thirsty for content and an inability to easily film, animation is a much more viable market.
All of this is to say that Samurai Rabbit: The Usagi Chronicles won't take three years to arrive. In point of fact, it's possible we could see it as early as a year from now ... but only time will tell.
Samurai Rabbit: The Usagi Chronicles cast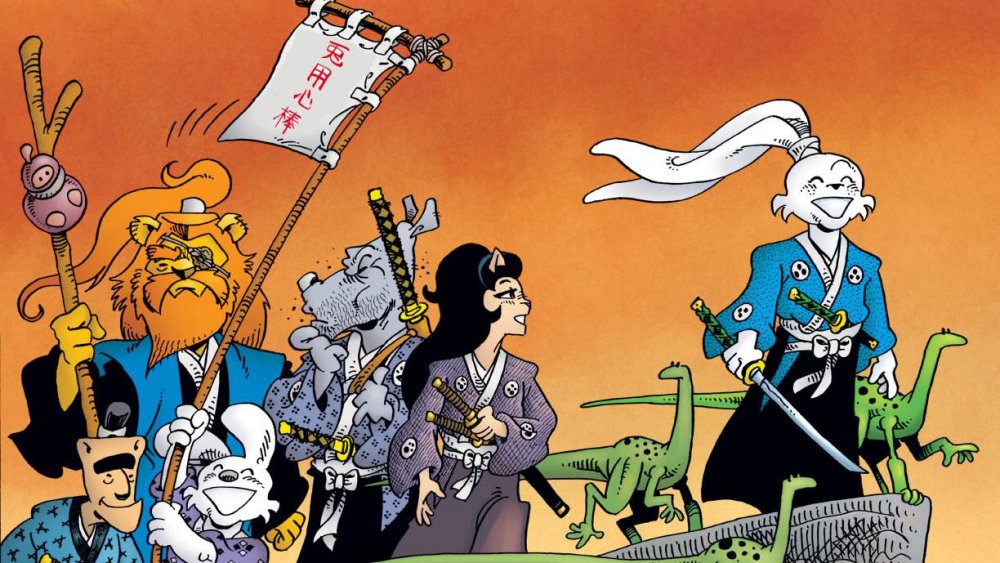 Dark Horse Comics
Since Samurai Rabbit is so early in development, there is no cast as yet. There are, however, certain things we do know — most notably who some of the characters are currently set to be, and the behind-the-scenes talent involved.
The CGI series will follow its protagonist, a teenage rabbit samurai named Yuichi who is a descendent of Miyamoto Usagi. Rather than beginning with a fully formed hero, following Yuichi provides the show a chance to see a young man find his way to becoming a true samurai. Much as in the comics, Yuichi will be joined by a group of other heroes, including a bounty hunter, a ninja, a pickpocket, and a pet lizard. Thus far, all we know is that, like the '87 Ninja Turtles, Yuichi will face off against creatures from an alternate dimension.
Executive producer James Wan is officially on board, as is Stan Sakai himself, along with Dark Horse head Mike Richardson. The show will see as showrunners Candie and Doug Langdale, who have worked on animated franchises like Scooby Doo, Ren and Stimpy, Darkwing Duck, and, naturally, Teenage Mutant Ninja Turtles.
Samurai Rabbit: The Usagi Chronicles plot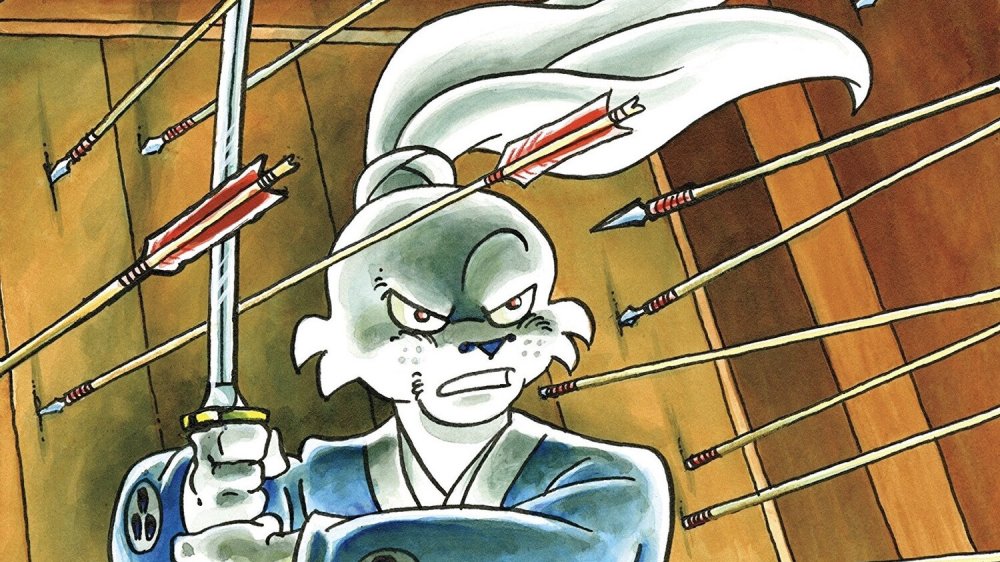 Dark Horse Comics
There's not much to say about Samurai Rabbit's plot just yet. One thing we know about Stan Sakai's writing of Miyamoto Usagi is that many of his stories are episodic rather than serialized. As a wandering bounty hunter, Usagi spends a lot of his time taking on small jobs and doing simple favors like protecting families or, yes, killing corrupt leaders. It wouldn't be a surprise if Samurai Rabbit: The Usagi Chronicles takes on a similar tactic.
The "Usagi Chronicles" part of the show is interesting, however, as it suggests the possibility that Yuichi may in some way look back at his ancestor's quests for guidance. By all accounts, Yuichi could be inspired by any Usagi story, but the most likely contender based upon its popularity and success (Sakai won a "Best Serialized Story" Eisner Award for it in 1999) is Grasscutter. Kusanagi the Grasscutter is the name of a powerful sword that falls into Usagi's possession. The sword has the power of the gods and is sought after by a shadow group call the Conspiracy of Eight who want to use the sword to overthrow the Shogunate and reinstate the power of the emperor. Like so much of Usagi Yojimbo, the Grasscutter story is steeped in Japanese history and lore. It wouldn't be surprising if Samurai Rabbit brought the Kusanagi into its plot line.
That's our best guess, but with over three decades of stories, there's no doubt we'll see homages to many classic Usagi Yojimbo tales when further plot details emerge.