Yellowstone Creator Drops Huge Tease About The Series' Future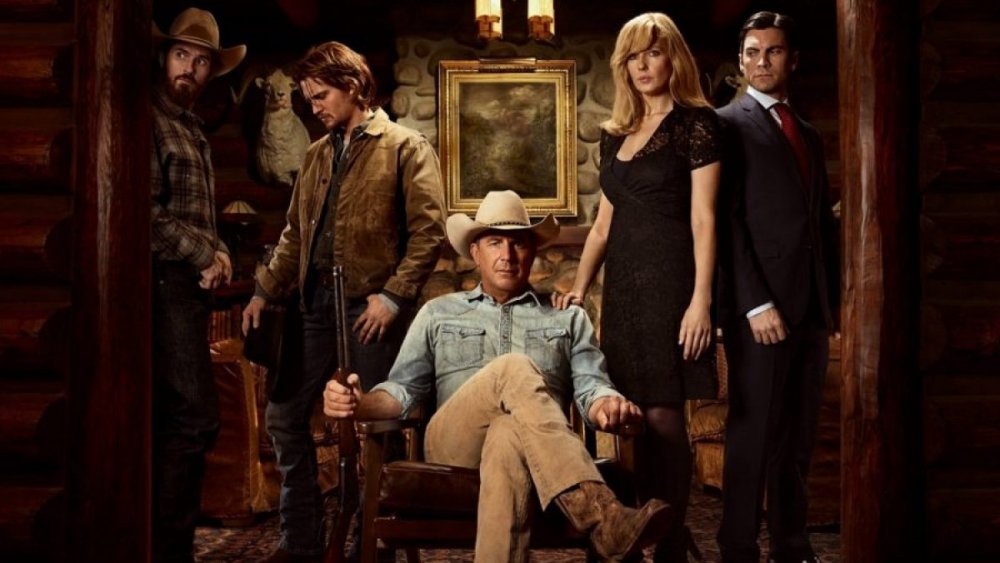 Paramount Network
There's the story at the center of Paramount Network's original drama series Yellowstone, and then there is the story of the show itself. The former concerns a wealthy landowner named John Dutton (Kevin Costner), his family, and their struggle to not cede any part their behemoth Montana ranch to outside pressure. The latter is about a cable series that continues to dominate the ratings and further cement its creator and writer as one of Hollywood's leading screenwriting talents.
Before he created Yellowstone, Taylor Sheridan had already received critical acclaim for writing movies like Sicario and Wind River and scored an Oscar Nomination for Best Original Screenplay for Hell or High Water. Now, with the ratings success of Yellowstone – which is set to begin filming season 4 on location in Montana in August — he's a major force with which to be reckoned. It also makes the likelihood of Yellowstone getting canceled unceremoniously pretty low. That doesn't mean, however, that the show is going to go on indefinitely.
In a recent interview with Deadline, Sheridan spoke about the inevitable conclusion of the Duttons' story, saying, "I know how the series ends." He went on to give a possible timeline for the future of the show: "Can that be another two seasons beyond [season 4]? It could."
So, it looks like Yellowstone might close the corral doors after six seasons. In the same interview, Sheridan explained exactly why he is already imagining an end point for his hit show.
Why Taylor Sheridan is considering ending Yellowstone after 6 seasons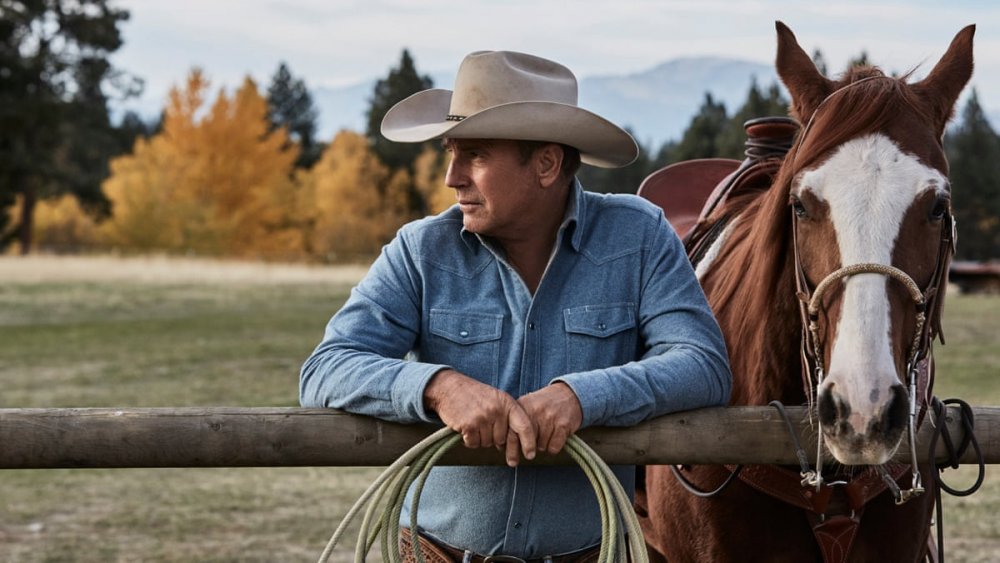 Paramount Network
According to Sheridan, he doesn't envision Yellowstone as a show that can run on until the ratings start to fall and it eventually gets canceled 10 seasons later. "I don't see this as a procedural show," he told Deadline. "So, it's not something that we could extend indefinitely. I don't think anyone would want to do that; you'd cheapen the product."
While Yellowstone's plot certainly contains many of the juicy elements of a long-running nighttime soap, its story has a sharp focus. Because Sheridan knows what the conclusion will be, it seems the writer doesn't want to beat around the bush for too long before reaching it. He explained, "You can't walk in circles, waiting to get there, because the show will stagnate. So, you have to keep moving forward, and there have to be consequences in the world, and there has to be an evolution toward a conclusion."
From what we're hearing, it sounds like Sheridan plans for Yellowstone to go out on a high note. While fans will likely be conflicted about the idea of the series ending sooner rather than later, it's reassuring to know that the show will end on its own terms.