Why Melvin From Da 5 Bloods Looks So Familiar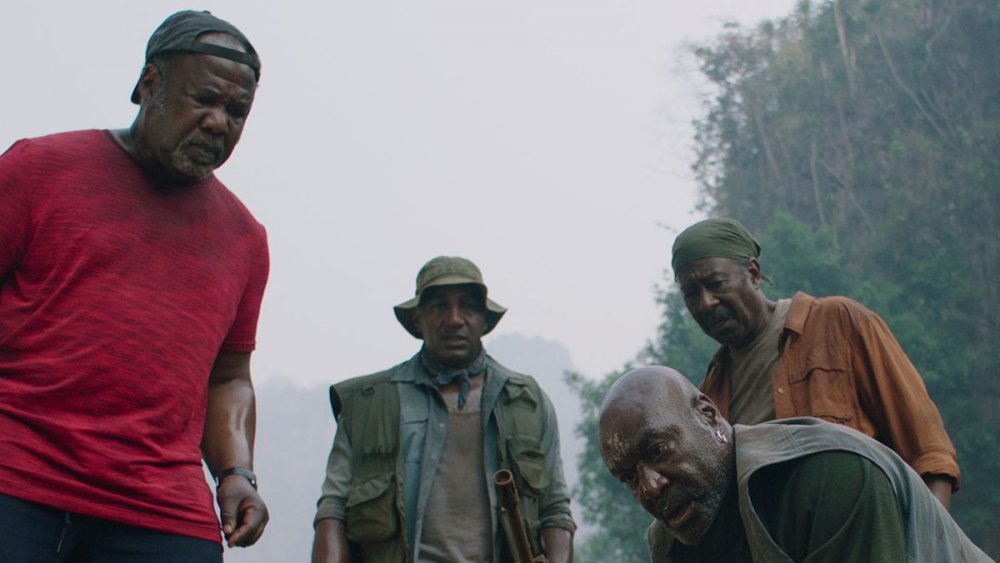 Netflix
When Netflix's Da 5 Bloods hit the streaming service on June 12, 2020, many viewers recognized troubled Vietnam veteran Melvin — played by Isiah Whitlock Jr. — but couldn't figure out exactly why. 
The movie quickly became a hit, securing five-star ratings and praise across the internet. Co-written, directed, and produced by Spike Lee, it surely would have resonated at any point, but it landed at an especially significant moment. Weeks into nationwide protests over racism and police brutality, a movie about four Black Vietnam veterans who have been cast out by the very society they risked their lives to protect became a must-see. People who haven't previously considered their whitewashed watching habits are suddenly looking for the best movies by Black directors you should watch, and this movie fits right in with that hopefully ongoing sentiment.
Da 5 Bloods moved Whitlock into the spotlight, but he's been working consistently for decades, including in some big shows. Here's why Melvin from Da 5 Bloods looks so familiar.
Isiah Whitlock Jr. played Clay Davis in The Wire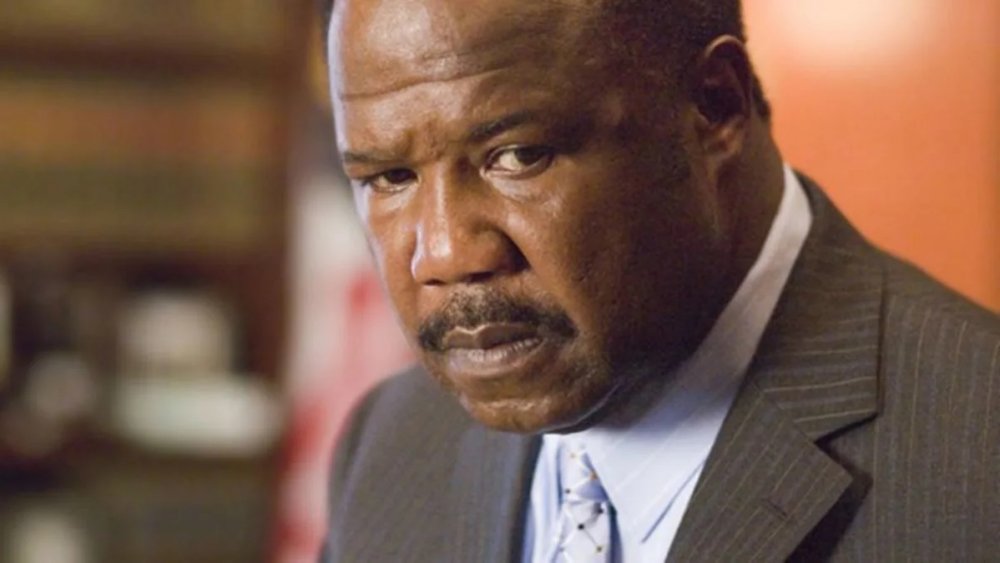 HBO
Whitlock himself would tell you that his most famous role to date is in the now-classic Baltimore saga The Wire. He played Clay Davis, a state senator who ultimately manages to charm his way out of federal corruption charges in front of a grand jury. The character's most recognizable trait, other than being a master of the political game, is the way he elongates a particular expletive (It starts with s, ends in t, and when Whitlock says it as Davis, there are lots of e's and a few i's in between).
Whitlock has appeared in many other projects before and since The Wire, but his role as Davis is still the one that gets him recognized. "I run into people who have just seen it and they want to talk to me about it. I have to tell them it was 10 years ago. You move on," he told The Guardian in 2018. "But I'm very proud to have been a part of it."
Like many actors who become famous for characters with a catchphrase, Whitlock still gets asked to deliver his line, sometimes at wildly appropriate times. He recalled to The Observer that he was once at a urinal when he was asked for a rendition. "I was like ... you mind if I finish up here first?" he said. Having seen and heard his pronunciation of the word all over the world, however, including graffitied onto a wall in Amsterdam, he's accepted that it's a way fans connect with a series they love. "If it makes you feel good, so be it!" he told the Associated Press in the same interview.
Isiah Whitlock Jr. is a regular Spike Lee collaborator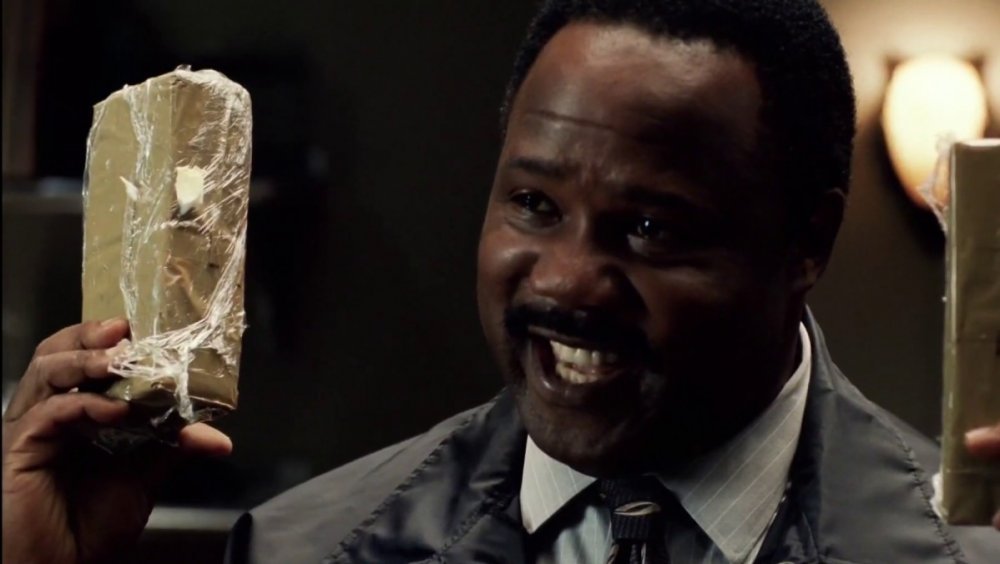 40 Acres and a Mule Filmworks
Although Whitlock has come to accept that most people will recognize him from his catchphrase-making role in The Wire, he's had a long and impressive career outside of that series.
Whitlock regularly collaborates with Spike Lee, and Da 5 Bloods is their seventh project. He also appeared in BlacKkKlansman, the 2017 TV series She's Gotta Have It, and 2004's She Hate Me, which starred a young Anthony Mackie, among other series and films. It was in Lee and Whitlock's first film together, 2002's 25th Hour, that Whitlock originated Clay Davis's unique pronunciation of That Word. In an interview with the Associated Press, he explained that he borrowed it from his uncle and Lee liked it, so Whitlock reused it in The Wire.
If you're really into soapy dramas that revolve around the law, you may also recognize Whitlock as the mediator stuck between Will (Josh Charles) and Celeste (Lisa Edelstein) on The Good Wife. He's also played multiple characters in the Law & Order universe: He played four different people in SVU between 2000 and 2015, and two in two episodes of Criminal Intent, 10 years apart.
Moving to the realm of deliberate satire and shifting back to politics, Whitlock played Secretary of Defense and aspiring President George Maddox in Veep. If you prefer to get your horror fix from supernatural sources instead of from the political and justice systems, you may recognize Whitlock from his role as power-hungry mall manager Gus on the 2017 TV adaptation of The Mist. Evidently, Da 5 Bloods is far from Whitlock's breakout role, but it may be the one that finally propels him to mainstream fame.