Critics Have A Lot To Say About Tom Hanks' New Movie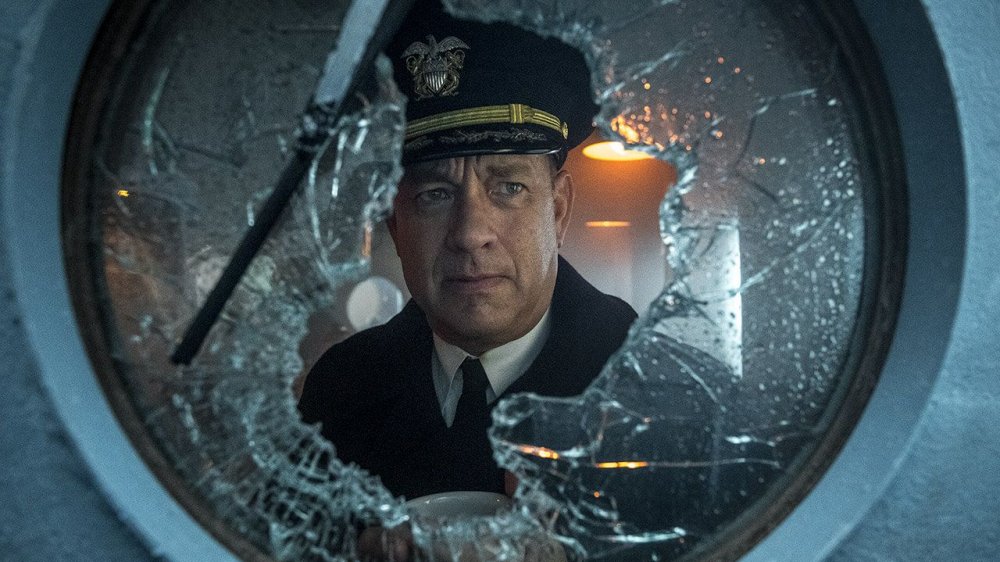 Apple TV+
Lest you think that Netflix, Disney+, and Amazon Prime have the market cornered when it comes to releasing movies with A-list talent, Apple TV+ is getting ready to drop the latest Tom Hanks-starring war flick, Greyhound. The movie, which was also written by Hanks (who really wishes you could have seen it in theaters), tells the story of Commander Krause, who must lead the crew of a Navy destroyer and a fleet of allied vessels through German-submarine-infested waters during World War II.
Reviews for Greyhound, set to release on Apple TV+ July 10, have been rolling in. One of the most consistently praised aspects of the film is Hanks' performance. Brian Truitt of USA Today said of the leading man, "Hanks imbues a winning earnestness into Commander Ernie Krause." Meanwhile, Leah Greenblatt at Entertainment Weekly posited, "Could there be a more fitting choice to play the man whose near-impossible job it was to carry an Allied convoy safely across the North Atlantic, with a fleet of German U-boats in hot pursuit?"
However, as much as Hanks' performance was noteworthy for more than a few critics, it's not the only aspect of Greyhound that's been garnering attention.
Reviewers think Greyhound's action sequences are tense and engaging (although not everyone agrees)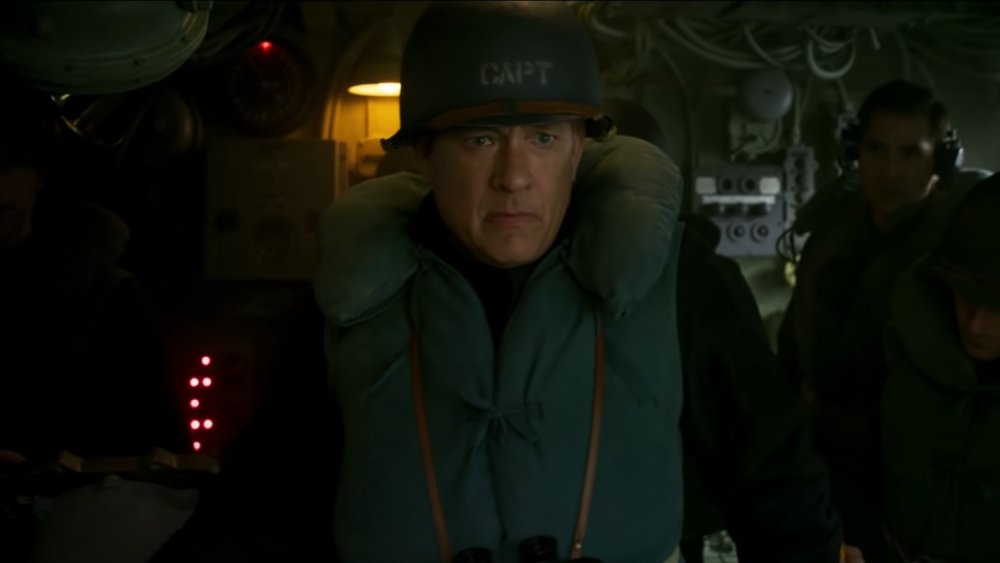 Apple TV+
According to some reviewers, Hanks' steady performance anchors a film roiling with the kind of suspense that makes for a great war movie. 
The Hollywood Reporter's David Rooney described Greyhound as "a taut action thriller that exerts a sustained grip." Owen Gleiberman at Variety noted that the nautical setting kept the conflict feeling "tense, tight, boxed-in." Vince Mancini noted in his Uproxx review that streamlined plot of Greyhound leads to a movie that felt like an "exciting, non-stop battle scene from start to finish."
While Greyhound received plenty of positive reviews, not everyone was entirely bullish on the movie. Several critics, including Richard Roeper of the The Chicago Sun-Times, criticized the film's reliance on Navy jargon and exposition delivered via on-screen graphics. Roeper said of the latter, "It's as if the filmmakers realized they're delivering a muddled effort and they're doing everything they can to help us understand what's transpiring." He also thought the movie leant too heavily on "obvious and overdone CGI."
Gabriella Geisinger of Digital Spy agreed with Roeper's concerns about the clarity of the film's economic plot. She said viewers would "be forgiven for suddenly [realizing], halfway through, that you have no idea what anyone is talking about."
Positive, negative, or otherwise, most critics did agree that one group in particular is likely to love Greyhound: dads. In her Entertainment Weekly review, Leah Greenblatt said, "For a certain subset of dads — drunk on Dunkirk, still high on 1917 — Greyhound will no doubt be catnip."
Greyhound will be available to stream on Apple TV+ beginning Friday, July 10.