My Hero Academia Season 5 Release Date, Characters And Plot - What We Know So Far
Bones Inc.
To say superheroes have become especially popular over the last two decades would be the understatement of all understatements. They collectively represent a sort of modern-day mythology, with stories being told and retold, taking inspiration from others in the genre while pushing the boundaries when and where that's possible. Kohei Horikoshi's My Hero Academia is one such story — a manga-turned-anime clearly influenced by Western comics storytelling (even if acknowledgement by the industry has been scarce) yet with a flavor all its own.
Animated by Bones Inc., famous for the likes of Fullmetal Alchemist: Brotherhood and Mob Psycho 100, the series focuses on young Izuku Midoriya's journey to not only become a hero, but also surpass the expectations of his predecessor and mentor, All Might. The characters of My Hero Academia have grown and developed much since their humble beginnings, but the central question remains the same: What does it mean — really mean — to be a hero in a world where most everyone is born with a superpower known as a Quirk?
Manga aside, the My Hero Academia anime has been exploring that question in fascinating ways for four seasons straight — and fans will be ecstatic to know that a fifth is on the way. Funimation, which licenses My Hero Academia for the English-dubbed version of the anime, confirmed the news in April 2020. 
Here's what we know so far about My Hero Academia season 5. Warning: Spoilers for My Hero Academia season 4 are ahead.
What's the release date for My Hero Academia season 5?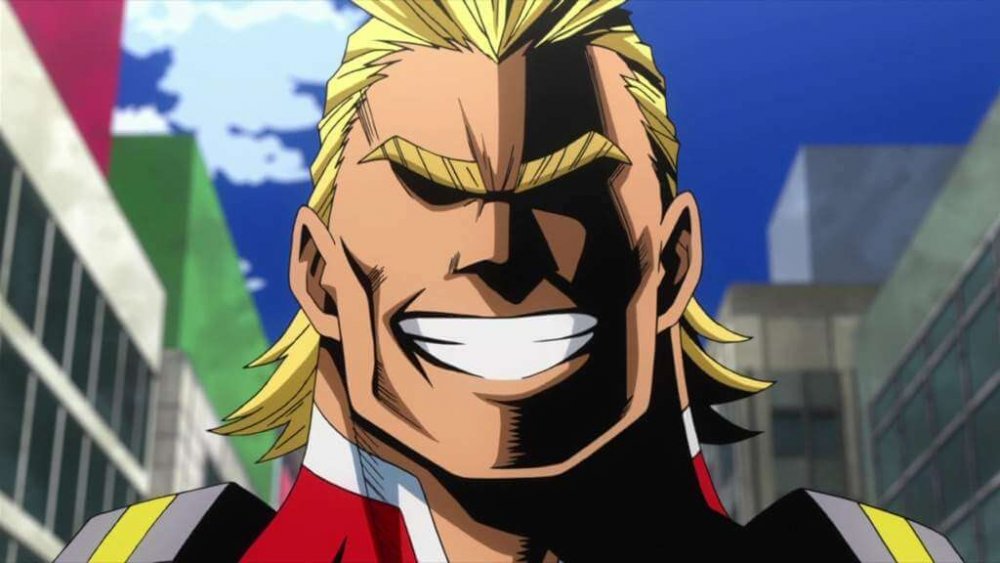 Bones Inc.
Seasons 1 through 3 of My Hero Academia were all released fairly consistently in Japan, airing each of their respective first episodes in April 2016, 2017, and 2018. Season 4, however, didn't come out until October 2019, and the English dub had to delay the production of its last five episodes due to the coronavirus. With the pandemic still raging across the globe as of this writing, it's been tough to even estimate when the upcoming season of My Hero Academia might see the light of day. For most of 2020, sometime in 2021 seemed as good a guess as any.
Then fans got a good sign of life from creator Yuki Hayashi, who shared images of a band hard at work laying down some hot new tracks for the season 5 soundtrack. Yuki posted the photos of masked musicians working at social distance to his Instagram account on July 13. The snaps went a long way to reassure fans that production on the new season was well underway.
The announcement alone is proof that Bones Inc. and the folks behind My Hero Academia are working on new episodes. The front page of the anime's official website features a stunning image of Midoriya (otherwise known by his superhero name as "Deku") powering up, with bold text on the bottom right reading: "5th Season Coming." We also have this tweet from April confirming once again that production on season 5 is happening. 
After all the hints and winks, official announcement finally arrived on October 3 in the form of a Japanese season 5 trailer. The trailer confirms an April 2021 release date — and that's worth an All Might-patented smile. There's been some radio silence since the release of the initial teaser trailer, but on November 15, series sound director Masafumi Mima chimed in on Twitter with the following update: "Our good work ended today ... I totally forgot about time and immersed myself in the song selection [for My Hero Academia season 5]. I'm addicted to working as it's like playing a game." 
With the music finished, and Jump Festa fast approaching, we may soon have a new full-length trailer to tide us over, as well.
Which characters will we see on My Hero Academia season 5?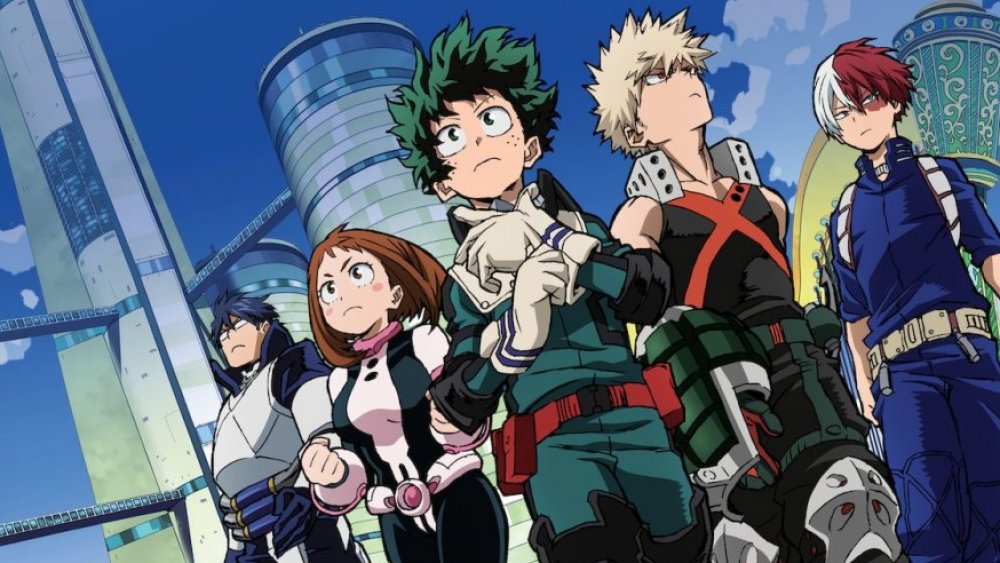 Bones Inc.
With All Might no longer in the hero business (at least not in a traditional way), My Hero Academia fans got a look at how the new No. 1 hero of Japan, Endeavor, operates at the end of last season. Together with Hawks, the No. 2 hero, Endeavor took down a new form of Nomu — dead people whose bodies have been modified to contain multiple Quirks, then brought back to "life" to serve as killing machines for the League of Villains and the Paranormal Liberation Front – and proved that he more than earned the spot at the top. Seeing more of them as things move forward isn't too off-base an assumption.
Of course, My Hero Academia is still Deku's story, so he and his fellow U.A. High School classmates will continue to play prevalent roles come season 5. More than likely, we'll see their various powers continue to develop as they train with their teachers and each other at U.A.
As far as villains go, Overhaul (the villain name of Kai Chisaki) and Gentle Criminal (the alias of antagonist-slash-internet-celeb Danjuro Tobita) are out of the picture. Where there is light, however, darkness lurks. It's only a matter of time before a new threat takes hold, or an old one rises again — and there's no doubt that standing League of Villains leader Tomura Shigaraki and his cronies are merely waiting for the right moment to strike. All For One, All Might's nemesis and Tomura Shigaraki's wicked mentor, definitely isn't done messing with things, either. If the My Hero Academia manga is anything to go off of, we won't be without these long-time foes for long.
What's the plot of My Hero Academia season 5?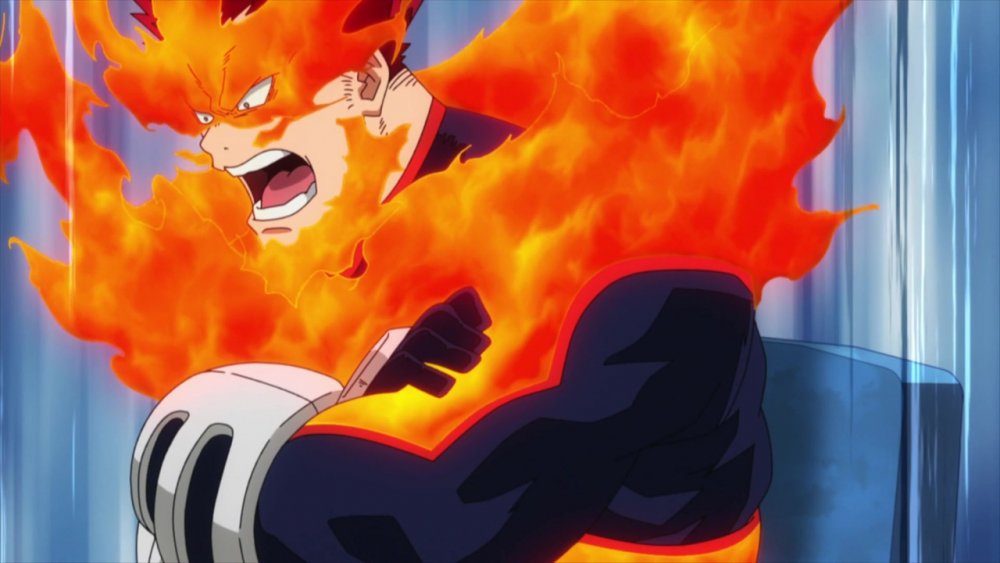 Bones Inc.
My Hero Academia has largely been based on the manga since its inception, and that isn't likely to change moving forward, so long as the manga's storylines stay ahead of the anime. Without spoiling anything, we can discuss what might be coming our heroes' way. Details are slim if we're only taking the anime into consideration, anyway.
First and foremost, there's the matter of Deku's dream at the end of My Hero Academia season 4, which played out in a post-credits scene. There are myriad theories out there as to what the dream, featuring Deku tapping into what appeared to be an energy field of all past One For All users, actually means. Regardless of the true message behind the dream (which fans probably won't glean until a new episode drops), season 5 of My Hero Academia will almost surely be diving deeper into the history of One For All. Deku still has a ways to go when it comes to mastering the power, after all.
As mentioned earlier, Japan's new Number 1 hero, Endeavor, is due for a good amount of attention in season 5, too. "What is the hero community going to be like after All Might's retirement?" is a question not only on our minds, but also the minds of everyone — heroes, villains, and citizens alike — in the My Hero Academia universe.
In the show's tradition, you can bet your bottom dollar that we'll be exposed to a new type of training for our young heroes, as well. If the show continues to follow the manga (currently available in English from Viz Media), then we should gear up to see an adaption of the "Joint Training" arc. In this story from the manga, the heroes from Classes 1-A and 1-B link up for a joint exercise that takes the form of a hard-hitting tournament. They have to keep pushing their limits, after all, if they want to be the best of the best. 
What's next? A contest to see who can lift Mt. Lady? Not a bad idea if we say so ourselves.