The Intense Training Joseph Gordon-Levitt Did For One Inception Stunt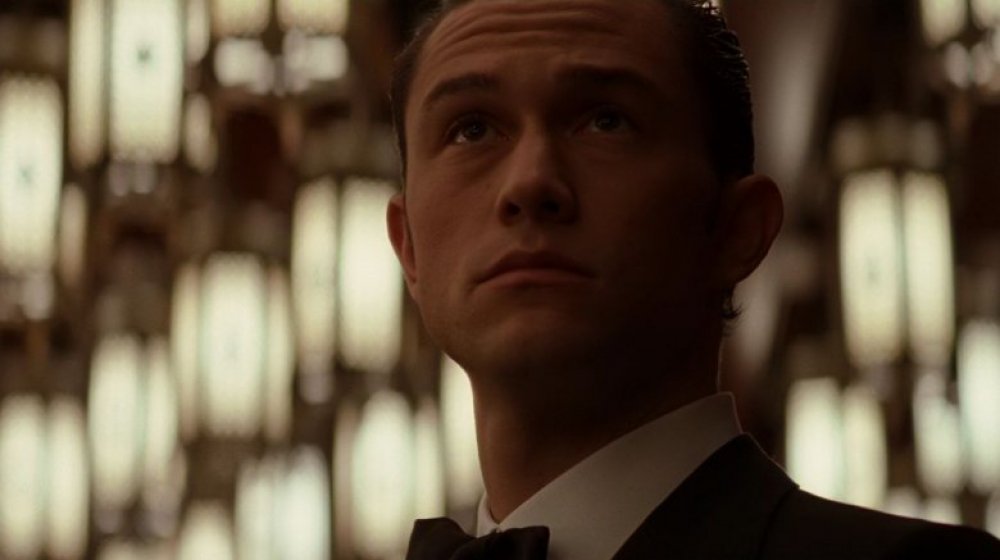 Warner Bros.
Christopher Nolan's Inception came out in 2010, but we still keep finding new things and unanswered questions about this absolute monument of a movie. Not that we mind that at all, though, because the many plot twists and dream levels of the science fiction thriller remain ample ground for open interpretation and multilayered mystery.     
Perhaps the most impressive thing about Inception is that there's absolutely no telling when and where the movie will re-enter our radar. For instance, during a virtual Actors on Actors installment uploaded to Variety's YouTube channel on June 29, Anne Hathaway and Hugh Jackman discussed their profession. Considering that neither of them were in Inception, you wouldn't really expect the movie to pop up in their conversation — that is, if it wasn't for the fact that Hathaway has worked with Nolan on a couple of occasions. At one point, she shared a tale Nolan told her as they prepared to shoot The Dark Knight Rises, and the story was all about Joseph Gordon-Levitt, and the intense training the actor did for one Inception stunt.
Joseph Gordon-Levitt trained for 12 weeks for a four-day Inception stunt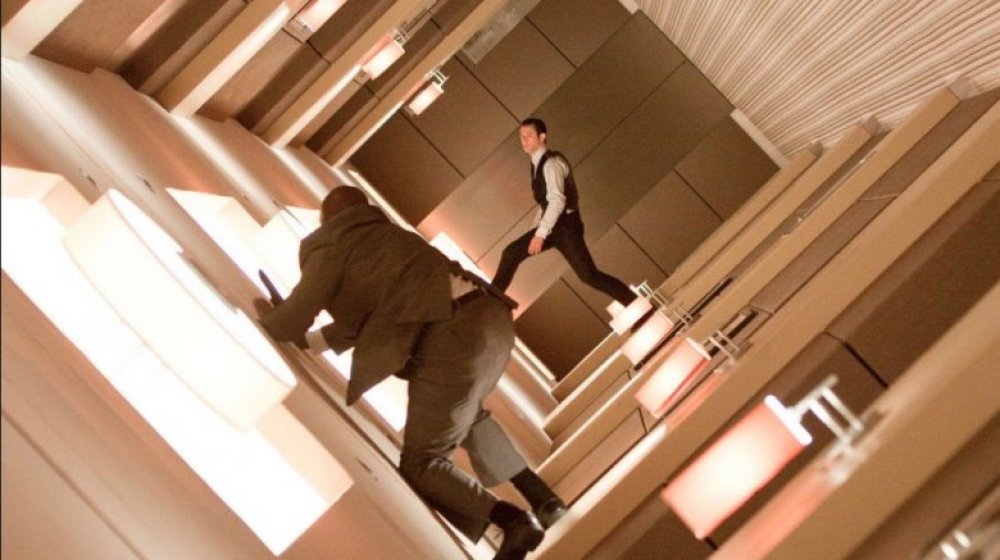 Warner Bros.
As Hathaway relates it, Nolan told her, "When we did Inception, Joseph Gordon-Levitt trained for 12 weeks to do a four-day stunt sequence because he wanted to do every shot." That's a massive amount of training for a single stunt, even if its shooting took four days. Nolan shared the story of Gordon-Levitt's amazing work ethic with Hathaway because he wanted to tell her that he expected a similar performance from her as Catwoman in The Dark Knight Rises. "I want you to do as much of the stunt work as you can," Nolan continued. "So, I need you to be strong enough to do that. I can't have you be one of those actors that does one take, two takes and then you're too tired. I want you to do everything."
While "strong like Joseph Gordon-Levitt" might seem like a strange benchmark if you haven't been paying attention to his career after 3rd Rock from the Sun, it's a known fact that the actor's performance in Inception was intensely physical and required superb fitness. For instance, the iconic spinning hotel corridor in which Arthur faced off against a dream villain was a real, physical, rotating construction, and Gordon-Levitt performed the majority of his scenes during the three-week shoot within the dangerous structure ... after just two weeks of on-set training beforehand. 
Unfortunately, Hathaway doesn't specify to which particular stunt sequence Nolan was referring, so Inception fans now have one more thing to speculate about. Still, it was pretty cool of her to share the story. It's certainly something to keep in mind the next time we feel like skipping a gym day.