Cyberpunk 2077 Netflix Anime - What We Know So Far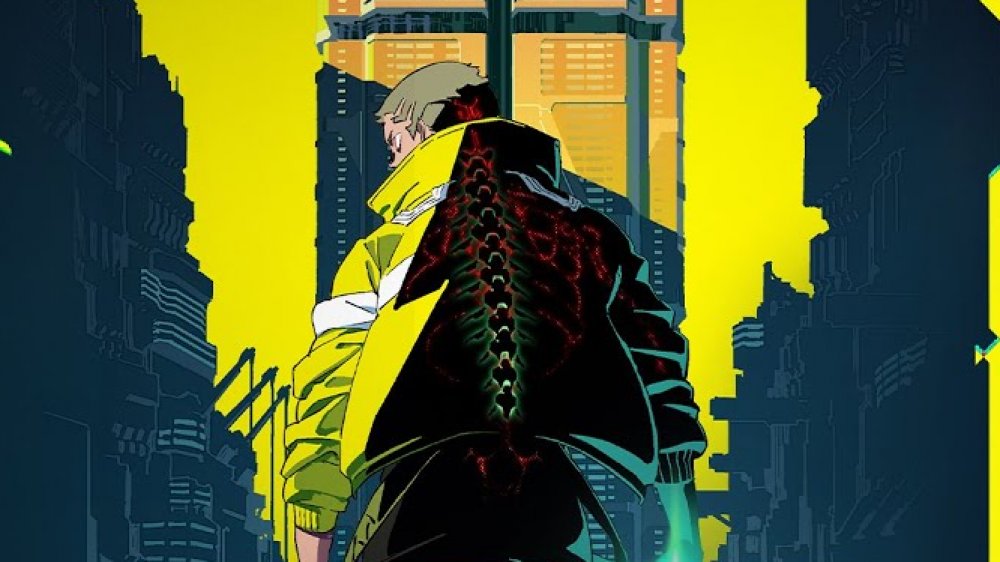 Netflix/CD Projekt Red/Studio Trigger
The future is almost here. After several delays, Polish video game developer CD Projekt Red is committed to launching its hotly anticipated open world role-playing game Cyberpunk 2077 on November 19, 2020 (via Polygon). But that's not all. The developer announced another exciting release for those who are already won over by the gritty, neon-haunted futuristic world of the game: a spin-off anime series from Netflix is also on the way.
Cyberpunk: Edgerunners is a production of Studio Trigger and is being developed exclusively for the streaming giant. The project is being helmed by celebrated director Hiroyuki Imaishi and will feature a score by Akira Yamaoka, best known for creating the music for many of the Silent Hill video games (via IGN).
Although the upcoming series is still in the early stages of development, we do have some details about what can expect. Make sure all your body-mods are properly calibrated and let's download everything we know about the release date, cast, plot, and announcement teaser for Cyberpunk: Edgerunners.
What's the release date for Cyberpunk: Edgerunners?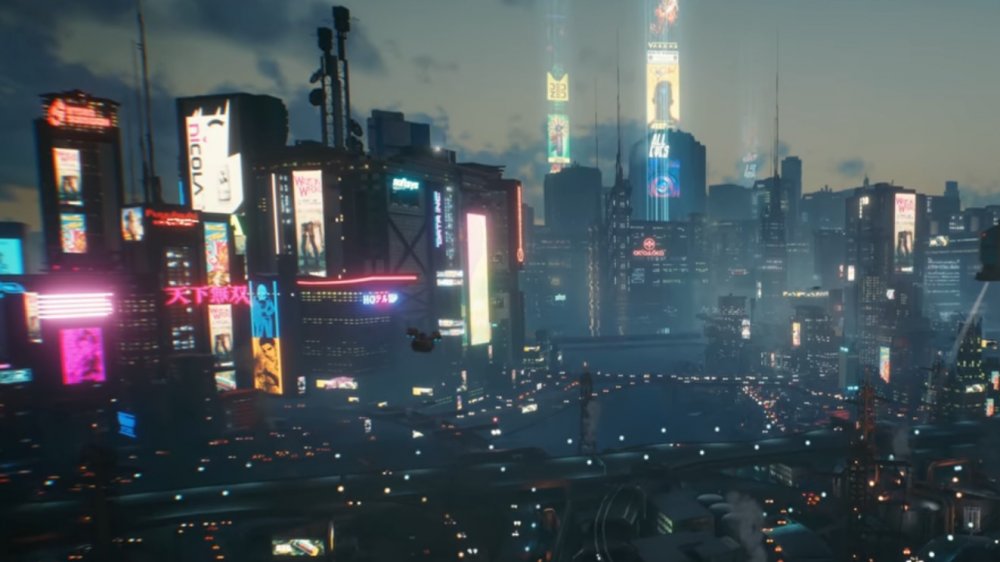 CD Projekt Red
Those who have been following the development of Cyberpunk 2077 know that CD Projekt Red has delayed the game several times in order to ensure its quality upon release. As of now, the game is set to release at the end of 2020. However, according to the official announcement, Cyberpunk: Edgerunners isn't scheduled to drop on Netflix until 2022.
While this seems like quite a long lag between the release of the game and the release of the anime tie-in, the developers' plan for Cyberpunk 2077 gives the series' release window some context. According to Video Games Chronicle, CD Projekt Red plans to release multiple pieces of downloadable content after the core game drops. Their previous game, The Witcher 3, also received two large story expansions after it initially hit stores, and the studio has indicated that it has similar plans for Cyberpunk 2077. This will likely prolong the relevance of the game long after its initial release date, and makes the Cyberpunk: Edgerunners release window feel like less of an outlier.
Whether you plan on buying the game at launch or waiting until all the DLC comes out, you'll have Cyberpunk: Edgerunners to look forward to some time in 2022.
Who's in the voice cast for Cyberpunk: Edgerunners?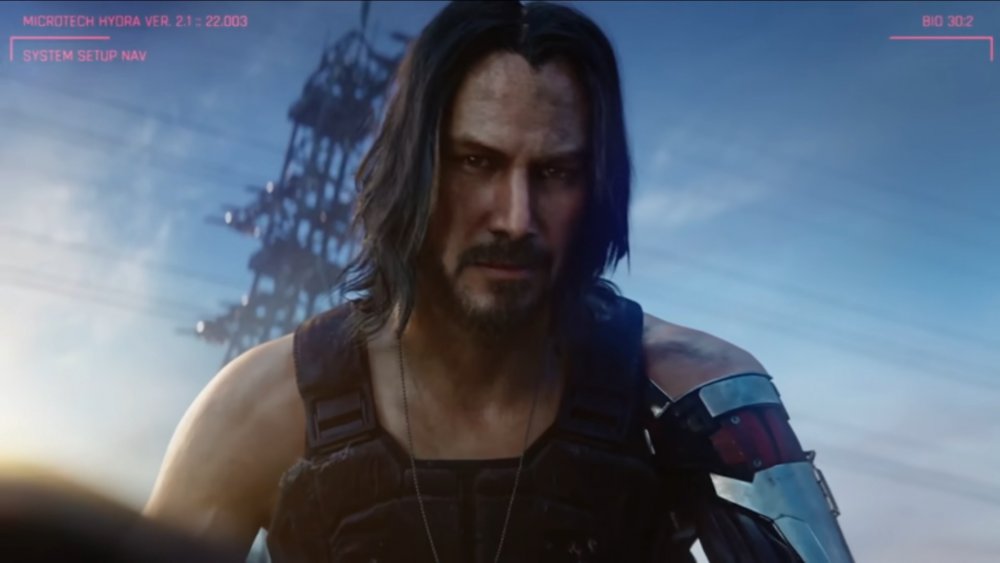 CD Projekt Red
At the time of writing, no casting announcements have been made for Cyberpunk: Edgerunners. It remains to be seen whether the voice cast will have any bona fide stars among its ranks. Netflix's previous video game anime adaptation, Castlevania, does have a few recognizable names in its cast, including The Hobbit and Hannibal actor Richard Armitage and Outlander's Graham McTavish. With that in mind, it's entirely possible that we'll hear some familiar voices in Cyberpunk: Edgerunners.
There's another big casting question that anyone who has been following Cyberpunk 2077's development will have: is Keanu Reeves going to make an appearance in the anime spin-off? The star of John Wick and The Matrix caused a commotion when an early trailer revealed that Reeves would be appearing in the game as a non-playable character named Johnny Silverhand (via Polygon). Silverhand is prominent in the lore of the tabletop game Cyberpunk 2020, which CD Projekt Red used as inspiration for their video game.
Considering the deep lore roots of his character, it's entirely possible that Reeves might make an appearance in Cyberpunk: Edgerunners. However, we'll have to wait until a cast list is released before we know anything for sure.
What we know about Cyberpunk: Edgerunners' plot details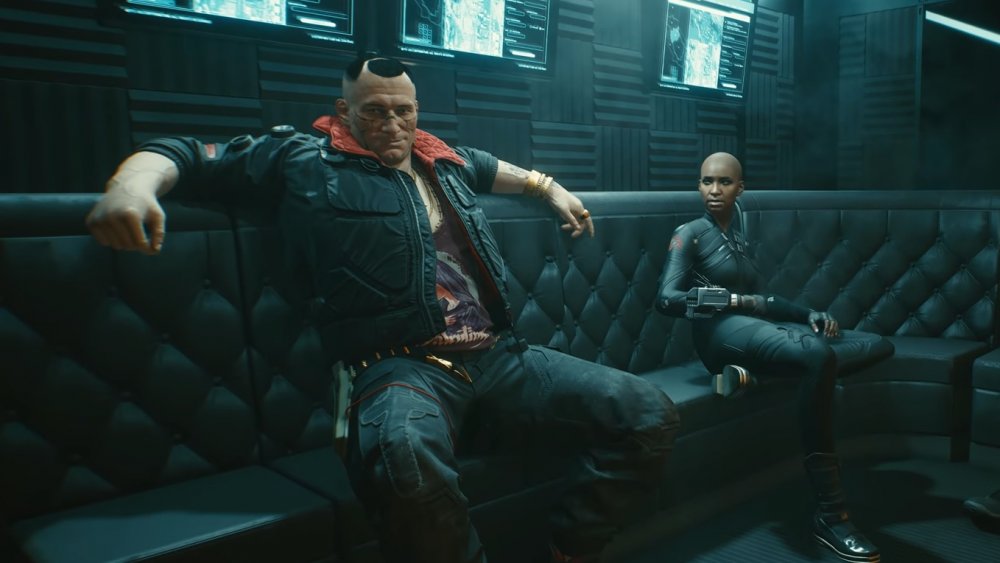 CD Projekt Red
Thanks to the press release accompanying the series' announcement, we do have a few details about the plot of Cyberpunk: Edgerunners. The show will be a proper spin-off that tells a separate story from Cyberpunk 2077, told over a span of ten episodes. Although the narrative is different, it will take place in Night City, the same setting as the game. The protagonist of the series is a kid living on the streets of Night City, who survives by embracing the life of a body modification obsessed edgerunner, or "a mercenary outlaw also known as a cyberpunk" (via IGN). 
While the game draws aesthetic and narrative influence from a variety of sci-fi sources, it owes much of its inspiration to the tabletop role-playing game Cyberpunk 2020, which was originally released in 1988. The creator of the game, Mike Pondsmith, has even been collaborating with CD Projekt Red on their contemporary update to his original ideas (via Rolling Stone). Other than the small plot teaser, we're mostly in the dark about the series' story. However, like the video game it's based on, we wouldn't be surprised if elements from the original Cyberpunk 2020 made their way into Cyberpunk: Edgerunners.
The Cyberpunk: Edgerunners announcement video
While we don't yet have an official trailer for Cyberpunk: Edgerunners, Studio Trigger and CD Projekt Red did release an announcement video that will give fans a little something to chew on while waiting for more information about the series. This video doesn't contain any footage of the anime itself, but it does feature some behind-the-scenes information about its production.
The short video is presented by Saya Elder, a producer for Cyberpunk: Edgerunners based in Japan. Elder explains a bit about how the tie-in series came to be and what to expect from the show itself. One important detail is that the anime is meant to be enjoyed by both fans of the games and viewers who have never played it. There's also an introduction to three members of the team at Studio Trigger: CEO Masahiko Ōtsuka, Cyberpunk: Edgerunners director Hiroyuki Imaishi, and character designer Yoh Yoshinari. Throughout the video, we get some atmospheric shots of the neon-drenched streets of Tokyo after dark.
It's a short tease, but it should tide over anyone eager for more details about Cyberpunk: Edgerunners while we wait for its 2022 release.