What Anthony Mackie Just Said About Falcon And The Winter Soldier Will Have Marvel Fans Hyped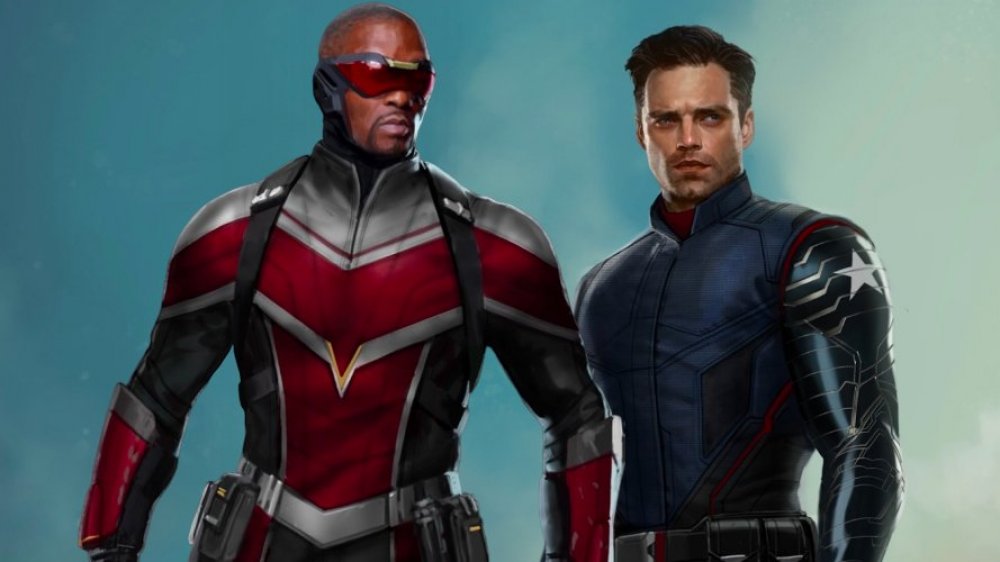 Disney/Marvel Studios
The Falcon is finally breaking his silence to squawk about his forthcoming project on Disney+, and Marvel fans are definitely liking what they hear. In an interview with Variety, Anthony Mackie, who plays the Marvel Cinematic Universe version of the winged superhero, reassured the world that his delayed TV project, Falcon and the Winter Soldier, was going to look just like a proper Marvel movie.
Budget is always a concern in television. When a series requires major VFX work — like an MCU TV show, for example — the producers have to figure out how to fill a season's worth of episodes without a blockbuster spend. Even though Falcon and the Winter Soldier has a reported $150 million budget — a crazy fortune in TV — that's still well shy of a film like Avengers: Endgame, which cost around $350 million to produce. That discrepancy puts the forthcoming streaming series in a bit of a bind. Endgame has more or less set the standard for the MCU going forward, and most fans probably aren't going to generously parse a theatrical blockbuster from a streaming series. With six episodes ordered, Falcon and the Winter Soldier has to provide twice as much superhero action with less than half as much money. Fortunately, Mackie says there's no reason for concern.
"We're shooting it exactly like a movie," the actor said. "Everybody who had worked on TV before was like, 'I've never worked on a TV show like this.' The way in which we were shooting, it feels exactly like we were shooting the movie cut up into the show. So instead of a two-hour movie, a six or eight-hour movie."
That sound you're hearing is the collective sigh of relief from the fanbase.
Falcon and the Winter Soldier should mark the MCU's debut on Disney+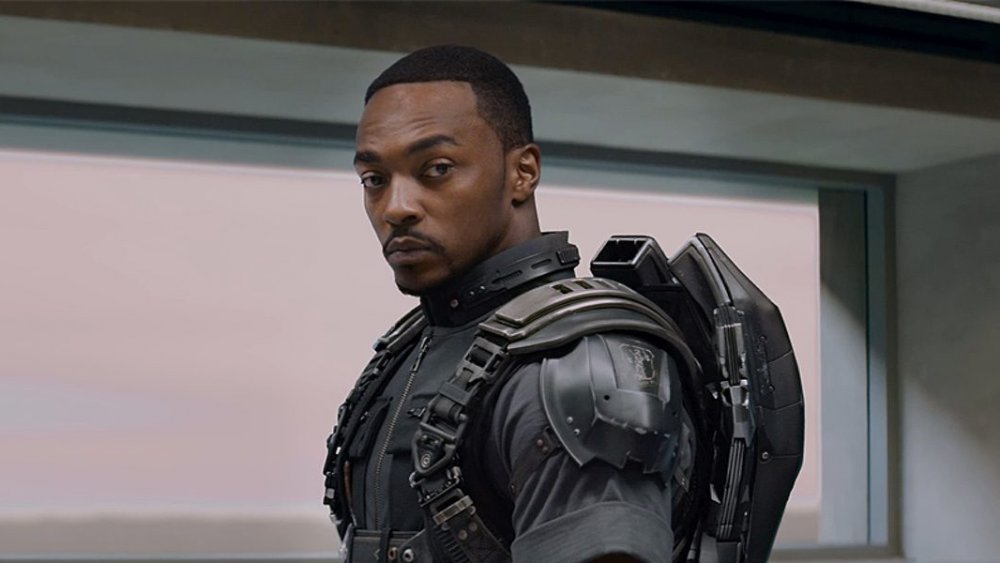 Disney/Marvel Studios
Falcon and the Winter Soldier, still slated for release on Disney+, was one of the most hotly anticipated entries in the Marvel Cinematic Universe. Between the Captain America spin-off and the X-Men reboot, New Mutants, the House of Mouse seemed poised to deliver on the promise of their new streaming platform as a major distribution channel for phase 4 of the MCU.
Then the pandemic hit. Both Marvel projects destined for Disney+ met with delays, a fate that befell essentially all of phase 4. Suddenly, the best-laid plans of Marvel Studios Chief Creative Officer Kevin Feige were dashed, and his meticulous release calendar thrown into chaos. 
Mackie elaborated on the unfortunate turn of events to Variety, "We were in Europe, and everything got crazy in Europe first. So they shut us down two weeks before the U.S. shutdown," he said. "It was really amazing just because I feel like we're the first Marvel show or movie that had budget constraints. And that was always my [experience], 'It's Marvel, we could shoot forever.' And they're like, 'Nah.' So it was a very different experience from the rest of the movies."
Mackie seems to suggest that the tighter budget on Falcon and the Winter Soldier might have afforded the production less flexibility in its response to shutdowns and shifting timelines. Fortunately, the European leg was only a small part of the shooting schedule. Falcon and the Winter Soldier had already completed a substantial amount of production domestically before the shutdown. That bit of luck and efficiency is likely to thank for the series' upcoming August release date. Fans should start getting excited that a Marvel movie-quality product is on the way.