Kaare Andrews Reveals The Spider-Man Story He'd Love To See Told On Screen - Exclusive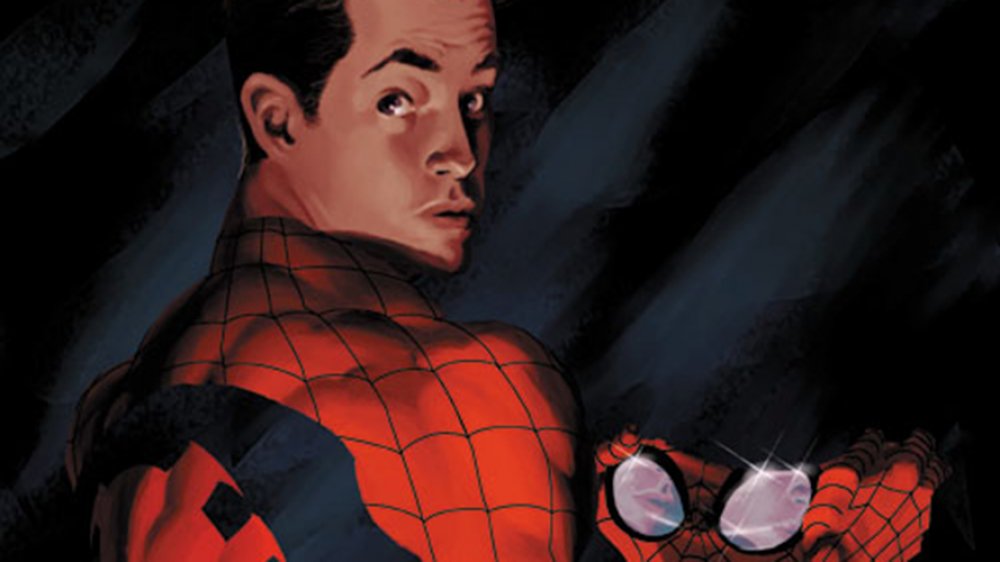 Kaare Andrews/Marvel Comics
With the rise of the Marvel Cinematic Universe, the DC Extended Universe, and the burgeoning Spider-Man franchise housed at Sony Pictures, it seems superheroes are more popular and mainstream now than ever before. They're the focal point of some of the highest-grossing films of whatever year they're released. Plus, they've even infiltrated the television and video game industries. But even so, we can't lose sight of the medium that started it all; we wouldn't have an Avengers: Endgame if it wasn't for the hundreds of comic books that preceded the cinematic event.
Comic book fans may recognize the name Kaare Andrews, who has carved out a stellar place for himself in the industry, particularly amongst those who read issues of Spider-Man, Iron Fist, or The Ultimates. He's worked as an artist and writer on numerous titles, and he's even made the transition into filmmaking. His most recent film, Sniper: Assassin's End, was released on June 16. Ahead of the film's debut, Andrews sat down with Looper for an in-depth discussion during which we talked about everything from Sniper: Assassin's End to his career in comic books. 
Andrews has been making comic books for a couple of decades now, and with the MCU being the biggest thing in town now, we were curious if there were any comic stories he's worked on that he'd like to see make it onto the big screen. There's one in particular Andrews had in mind — and needless to say, it's a story that would definitely shake up the MCU. 

Kaare Andrews wants Spider-Man: Reign to be used in the MCU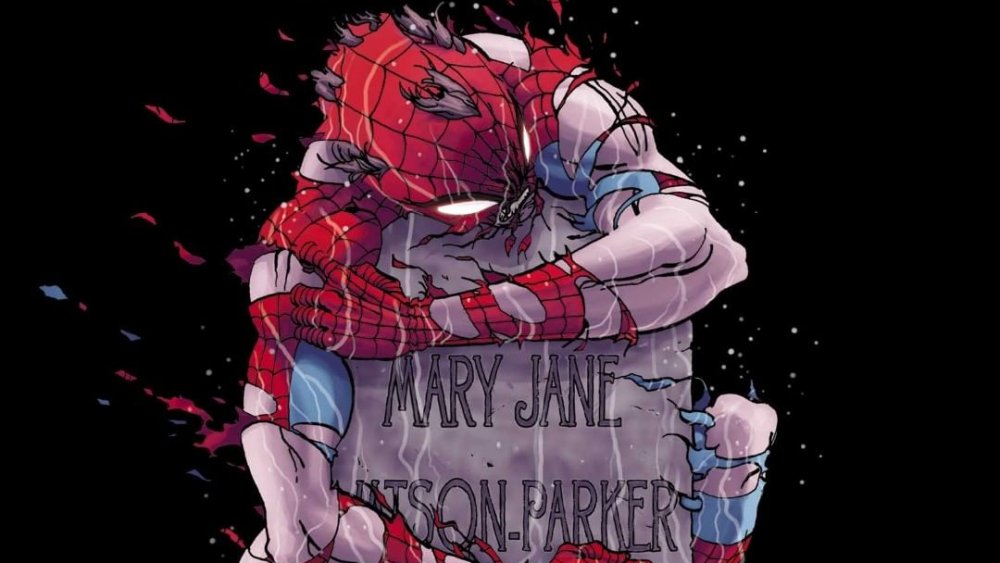 Kaare Andrews/Marvel Comics
That story? Spider-Man: Reign, a four-issue comic miniseries that depicts an alternate version of the Web-Head. It takes place 30 years in the future in the alternate Earth-70237, where Peter Parker is retired and reeling from the death of Mary Jane Watson, still trying to do what's right in a vastly different New York City. It's definitely a darker tale on the familiar superhero, but Andrews thinks it would be interesting to see on the big screen.
"It reinvests the core of his character — 'With great power comes great responsibility,'" Andrews told Looper. "In that book, I explored the idea [of], 'What if Peter Parker was somehow responsible for Mary Jane's death, and what if he didn't have the power to save her?' If he didn't have the power, maybe he doesn't have the responsibility."
Of course, the story only works with a much older version of Peter Parker, and the current Spider-Man actor, Tom Holland, is still young — as is Peter Parker himself, not even a high school grad in the MCU. This fact wasn't lost on Andrews, but he held out hope that, perhaps way down the line, a Spider-Man: Reign movie could happen. "You'd have to kind of let Tom Holland have his six-movie run, and let the public get so sick of Spider-Man that they'd have to come at it with a new way, like they did with the Logan movie," he said.
No Spider-Man film series has really had a chance to send the hero off in a satisfying way, similar to what we got in The Dark Knight Rises and Logan. But when Tom Holland's time in the MCU is done, and they (hopefully) pass the torch to Miles Morales in the MCU, maybe that's when we finally get a film version of Reign.

You can check out Kaare Andrews' latest work, the action-packed flick Sniper: Assassin's End, on Blu-Ray, DVD, and digital now.