Why Eddie From Da 5 Bloods Looks So Familiar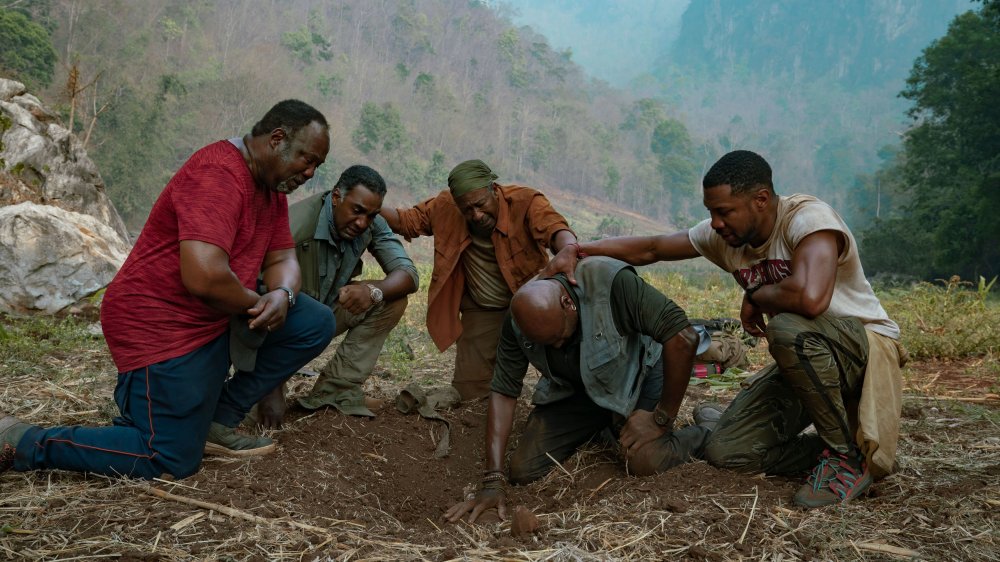 Netflix
Spike Lee another hit on his hands with Da 5 Bloods. The after-the-fact Three Kings-style story follows five former American soldiers attempting to find a treasure they buried while serving in Vietnam, and it's clearly struck a nerve with Netflix viewers. The layers of social commentary and excellent performances by the titular five characters have people realizing yet again that Lee is a genius filmmaker, and diving deep into the filmography of some of the stars.
One of the harder actors to pin down is Norm Lewis, who plays Eddie in the film. It's hard to get into why the character of Eddie sticks in viewer's brains without veering into spoiler territory, but Lewis plays the role as masterfully as you'd expect, provided you knew what he was up to before Lee gave him a call. A look at his IMDb page hints at the full scope of Lewis' work, without ever giving it all away.
If Lewis learned to act like that from a brief turn on Scandal as senator Edison Davis or a decades-ago stint on the soap opera All My Children, it would be a miracle. The truth of the matter is a bit more grounded, but no less impressive. Lewis is an incredibly well-respected Broadway star who has worked in the theater world since the early '90s.
Norm Lewis left his mark on TV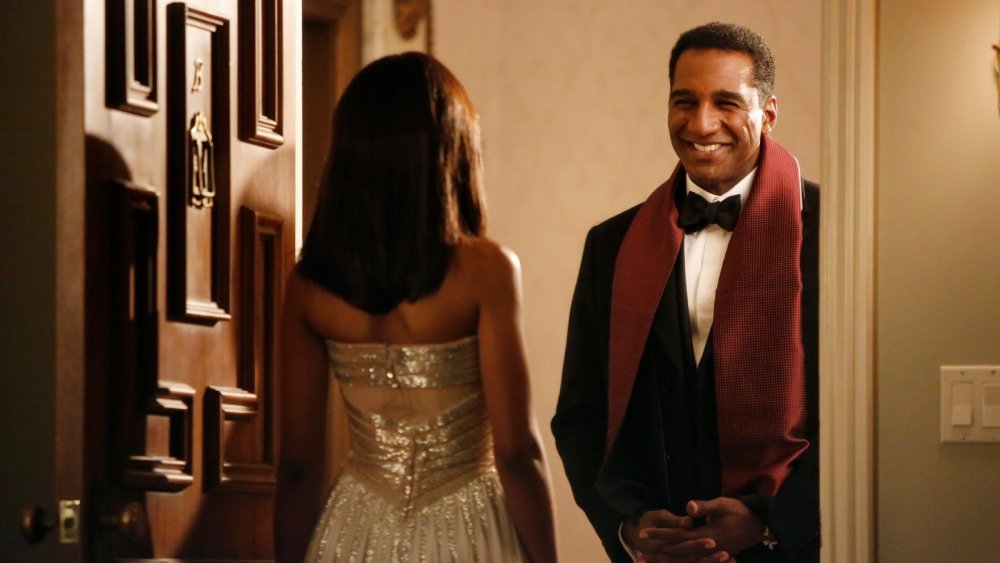 ABC
Let's say you aren't a fan of the theater. There's still some chance you've come across Norm Lewis on the small screen. As previously mentioned, he turned up for a run on All My Children back in 1998. He played Assistant District Attorney Keith McLean during the trial of Brooke English, after she shot and killed her former business partner Jim Thomasen.
A little closer to the present day, Lewis returned to his own Florida roots to play Senator Edison Davis on Scandal. Davis was engaged to Kerry Washington's Olivia Pope prior to the events of the show. As Senate Majority Leader Davis, Lewis pursued Pope again. While she initially spurned his advances, Davis eventually won her over. While Pope relented and took his engagement ring, she eventually returned it after a series of arguments. She told Davis that the comfortable life he sought could not be found with her.
Lewis shared what it was like to work alongside Washington in an interview with Broadway World. "She was so gracious and so giving as an actor. I mean, we didn't really have a background story — you know, I was just her ex-fiance who came back into her life again and then proposed to her one more time," he said. "We talked about it and developed a subplot and we had a subtext to everything we did on the show. But, man, she does the work — she works so, so hard."
The meat of his career has been on Broadway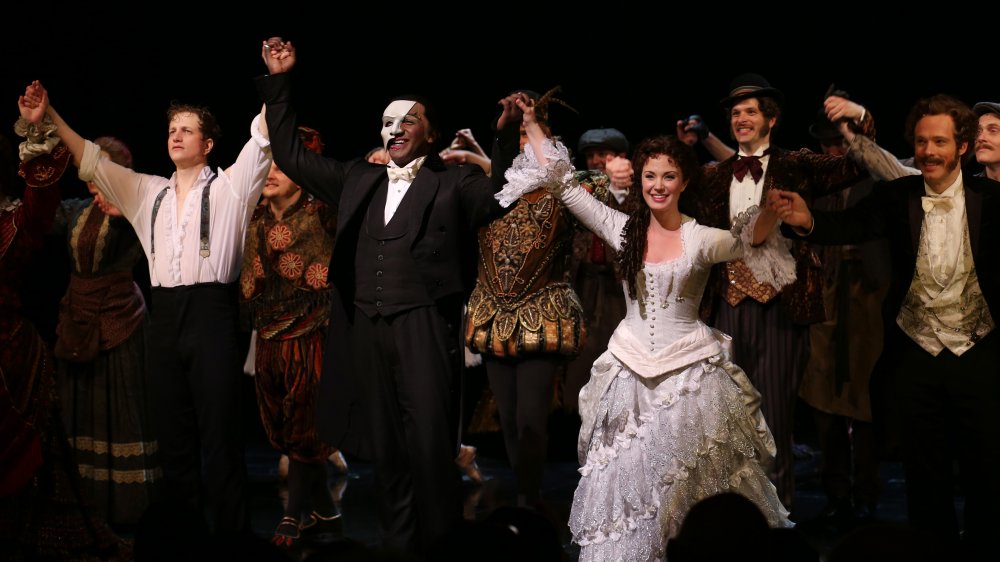 Walter Mcbride/Getty Images
Norm Lewis has done it all in the theater world. He's originated roles, taken on old favorites, and been the first Black man to play two separate iconic musical characters.
Lewis' Broadway start came in the 1993 staging of the Who's Tommy. He spent a good chunk of the '90s floating around in smaller productions and revivals before landing the role of Javert in Les Miserables, the first time a Black actor played the character in a professional production. He turned around and did the same for The Phantom of the Opera, becoming the first African American to play the titular role. Fans of Disney musicals might recognize Lewis as the originator of the role of King Triton in the Broadway adaptation of the hit movie The Little Mermaid. He even did a turn as the demon barber of Fleet Street, Sweeney Todd.
"Sweeney Todd is one of those dream roles for a baritone — it's just the best," he told Broadway World. "And, I'll tell you, I have been very lucky with my voice — there have been a couple of shows where I wasn't sure if I could do it because I am a baritone and it's that special place where you are not quite low enough to do the bass roles but you really can't do the tenor roles, either, but, for some reason, I have been able to hit certain notes to make it work for myself."