Chad Michael Collins Reveals His Favorite Scene In Sniper: Assassin's End - Exclusive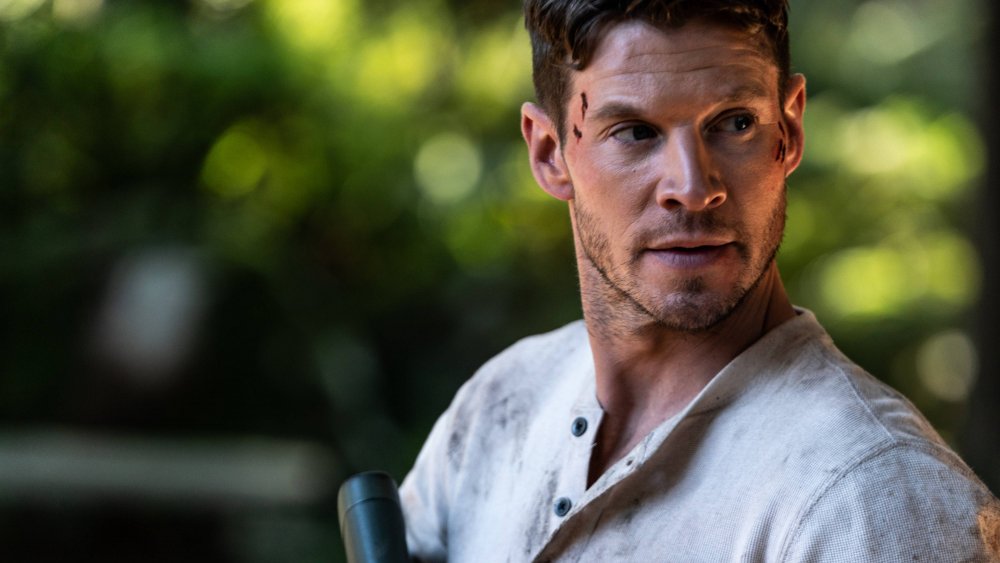 Destination Films/Sony Pictures Home Entertainment
Ever since the first Sniper film came out in 1993, there has been no shortage of incredible action set pieces in the franchise. The most recent addition to the film series, June 2020's Sniper: Assassin's End, carries on that legacy. 
Chad Michael Collins, who's also known for his work on video games like Call of Duty: Modern Warfare and Hidden Agenda, returns to the role of Brandon Beckett for his fifth film in the franchise. Plus, Tom Berenger — known for his work in Inception, Platoon, and The Big Chill – is back as Thomas Beckett, Brandon's father, for an adventure that sees them trying to elude authorities after Brandon is framed for an assassination he didn't commit. 
There are plenty of standout moments in Sniper: Assassin's End – from a car shootout to an intense final sequence you have to see to believe. However, there was one sequence in particular that really stood out to Collins, one he called his favorite during an exclusive interview with Looper. 
If you've seen the movie, then you probably know what it is. As Collins put it, "The fight scene we did in the forest where me and Lady Death square off — that was my favorite."
He talked more about that scene in particular, as well as another choice moment of the film that's a lot more accurate than many viewers may realize. Let's dive in.
The forest standoff was Chad Michael Collins' favorite scene in any Sniper movie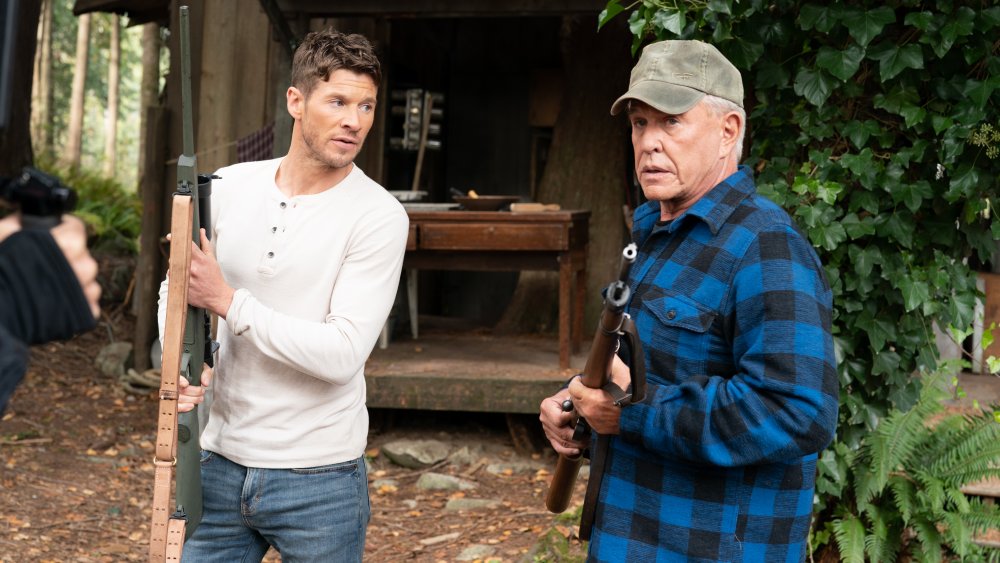 Destination Films/Sony Pictures Home Entertainment
In Sniper: Assassin's End, Brandon Beckett has been set up. He goes to find his father, who's holed up in the middle of a secluded forest, to get some help. Unfortunately, it's not long until CIA operatives are there to take them both down. Suddenly, a mysterious shooter in the forest takes the operatives out. The two split up, and an intense standoff between three skilled snipers is underway. 
Collins spoke to Looper about how everything from the location to the mechanics of the scene was just perfect. He shared, "They just found this amazing location outside of Vancouver. We had this mossy green emerald forest backdrop, and they had her in black, and me in white. It's the classic kind of a good-guy-versus-maybe-the-villain standoff. And we just went to town. By the time we were done filming that for the better part of the day, we were covered in dirt and forest pine needles and everything else."
The tension in the scene really speaks for itself — and that likely played a big role in Collins' appreciation for it. As he put it, "I think that's definitely my favorite scene, not only this movie but in perhaps any movie that I've done in this type of franchise."
The other Sniper: Assassin's End scene that Chad Michael Collins appreciated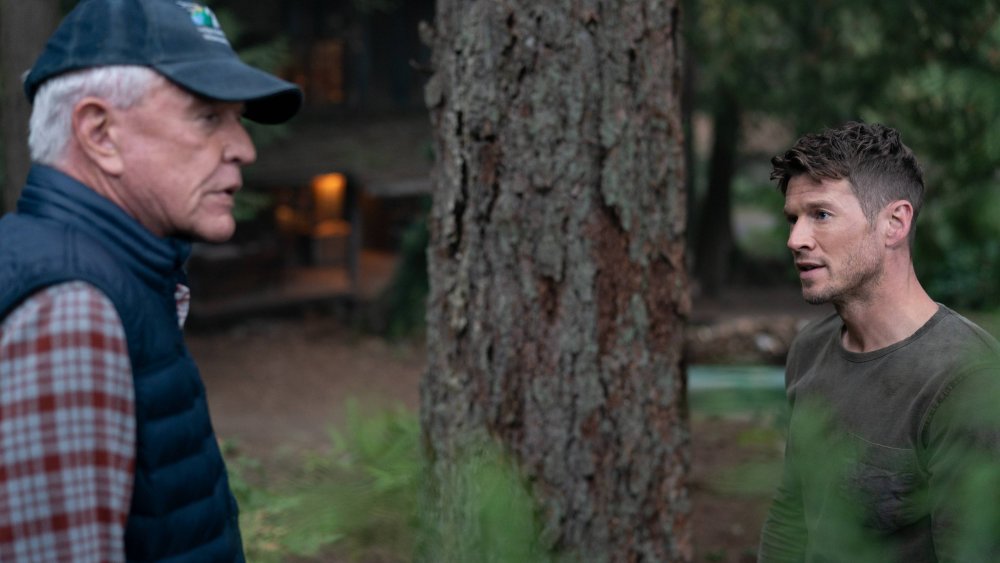 Destination Films/Sony Pictures Home Entertainment
The first scene of Sniper: Assassin's End in which we see Beckett, he's playing a video game. No, it's not Call of Duty: Modern Warfare — Activision and Infinity Ward's first-person shooter video game in which Collins voices Alex – but it does serve as a nice little Easter egg to Collins' work in various video games. Collins showed his appreciation to the nod by saying, "I think that audiences will appreciate, given the Alex character that I played Call of Duty: Modern Warfare, and I loved that they leaned into it."
But the reference goes deeper than just an Easter egg to Collins' work in Call of Duty. Video games play an important role in the U.S. military, from training to giving soldiers something fun to do during their downtime. As Collins told Looper, "What does Brandon the soldier do in his downtime? Well, he plays a first-person shooter, just like so many servicemen and women do. I've connected with so many current, active, and veteran soldiers who love Call of Duty. And it's been such a cool thing to kind of connect those dots between the video game universe and the Sony action franchise and Sniper films."
It's a simple yet effective introduction that gives us a glimpse into who Brandon Beckett is when he's not out fighting the bad guys. 
Sniper: Assassin's End is now available for purchase on Blu-Ray, DVD, and digital.