Destiny 2: Lightfall Release Date, Trailer, Characters And Locations - What We Know So Far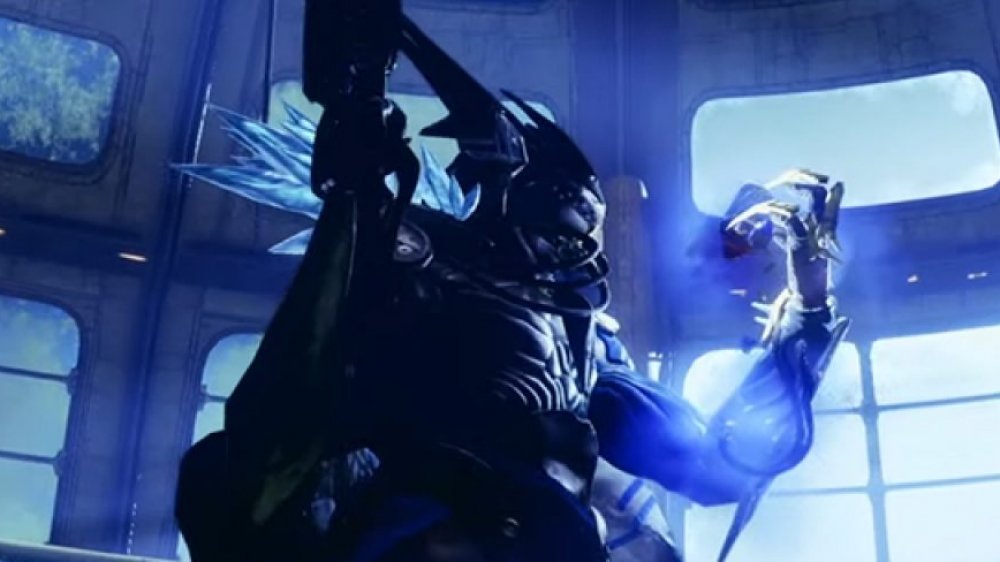 Lightfall will mark the conclusion of a trio of Destiny 2 expansions revealed by Bungie during a livestream on June 9. This trilogy, which includes Beyond Light and The Witch Queen, looks to amp up Destiny's conflict between Light and Darkness. Its potentially world-changing finale could set the franchise on a whole new course.
Beyond Light will introduce new Darkness powers and the Stasis element, which helps players manipulate time. After Beyond Light, The Witch Queen intends to continue the momentum with a story likely focused around Savathûn, the Witch-Queen, who created the Hive species alongside her brothers Xivu Arath, the God of War, and Oryx, the Taken King.
As Destiny 2: Lightfall won't release for a while and Beyond Light and The Witch Queen will launch first, information about the expansion is pretty scarce. Here's what Bungie has shared so far.
Is there a release date for Destiny 2: Lightfall?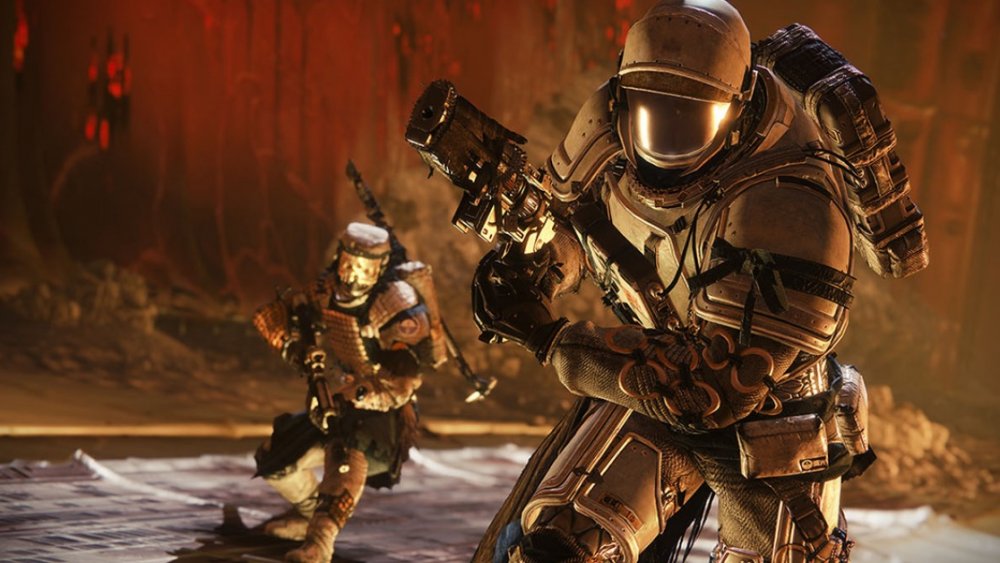 The first expansion, Destiny 2: Beyond Light, will release on November 10, 2020. The next two, however, don't have exact dates. The Witch Queen will launch in 2021, followed by Lightfall in 2022.
Given Bungie tends to release material for Destiny 2 during the latter part of the year, you might expect Lightfall to debut anywhere within the May-December time frame. Beyond that, it's impossible to tell — and Bungie may not have the exact dates pinned down. There's plenty of work to be done before 2022 comes around.
And after that? It's possible Bungie will continue churning out expansions for even longer, without any possibility of Destiny 3 on the horizon. Unfortunately, it's too early to say. For now, you'll just have to accept that the company has a pretty solid roadmap in place for Destiny spanning at least the next three years.
Is there a trailer for Destiny 2: Lightfall?
As Bungie announced the expansion so early, there isn't much to see yet. Even the name is still a working title — an ominous one! In fact, the main hints about what's coming in Lightfall are encapsulated in an image at the end of The Future of Destiny 2 trailer in tandem with the voicover:  "A side should always be taken ... even if it's the wrong side."
The black-and-white logo at the end appears to show one of the mysterious Pyramid ships that's been looming over the game for some time. These Pyramids are associated with the Darkness and sometimes even referred to as the Darkness, so it's safe to say Bungie plans to reveal much more about the good and evil forces within the game. Going against these ships could spell an apocalyptic event inside Destiny 2; some have speculated this expansion might bring about the destruction of the Traveler or the Guardian.
Since Bungie has been building to the Pyramid ship threat since the end of the Red War campaign, this chapter could mark big changes coming to Destiny 2.
Which characters will appear in Destiny 2: Lightfall?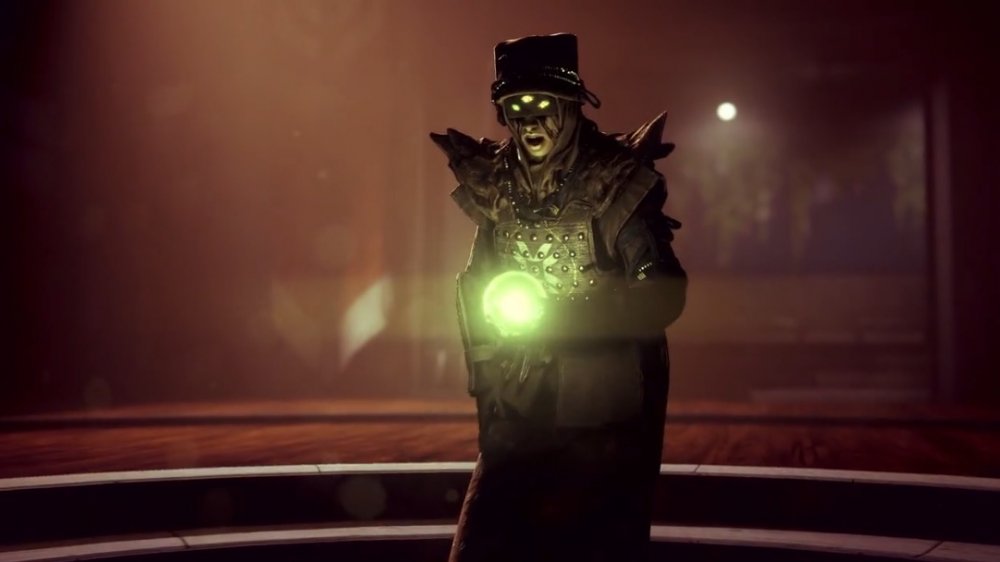 Bungie has not announced which characters will appear in Destiny 2: Lightfall. Players have figured out that the first two expansions will likely feature Eris Morn, the Drifter, and the Exo Stranger, along with Savathûn, the Witch-Queen, though. It's possible some of these characters will be involved in Lightfall as the story continues and possibly closes the era of Darkness within the franchise.
However, it's unclear at this point who will be around to see Lightfall come to fruition. Unlike The Witch Queen and some past installments of the series, the name of the expansion doesn't give any clues about who might appear. And if this is truly meant to be a catastrophic, game-changing event, pretty much any character from the past might turn up. It's a long time to wait, but until Bungie releases additional information about Lightfall, it's all just speculation. 
Where will Destiny 2: Lightfall take place?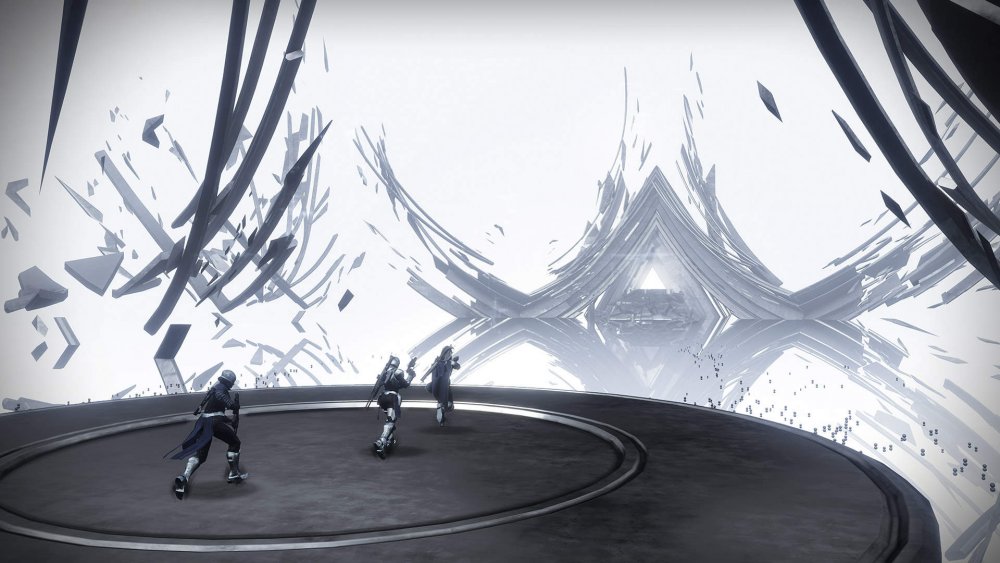 Because Lightfall was announced so early, there's no word on where it might take place. If it's true Lightfall is teasing the completion of a prophecy from Season of Dawn's Corridors of Time, could that setting return? Could you get to see into the Pyramid ships? Is there more to see on Europa, which is the main setting in Beyond Light? There are just too many unknowns at this point.
If you're excited about what's to come, there's plenty of content headed to Destiny 2 between now and 2022 to keep you satisfied and to set up the narrative for Lightfall. As you get closer to the release date, however, you can expect Bungie to ramp up the reveals to keep gamers hyped up about the future. It should be an interesting few years — and you'll likely see some good things to make up for a few lackluster seasons in the past.