Angela From Bones Looked Much Different When She Was Younger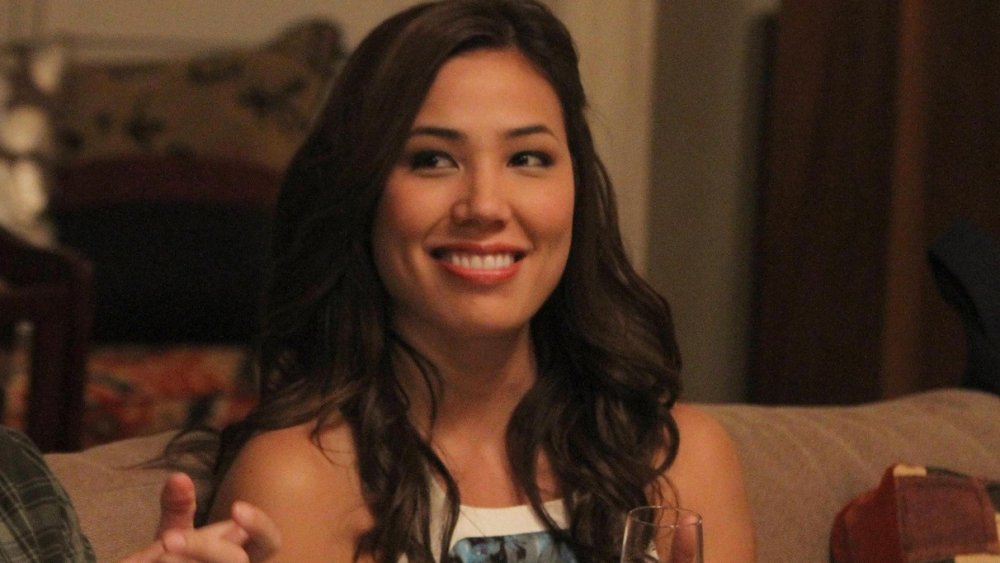 20th Television
Bones spent 12 years as the wackiest show about forensic anthropology to ever appear on TV. With a run that long, it's not surprising that the cast looks pretty different now than they did all the way back on season 1, which aired in 2005.
When Bones first entered the schedules, '00s fashion was at its peak. There was a suspicious amount of hair gel, and low-rise jeans, pointless belts, and camisole tops were the major culprits threatening the team. But on a show haunted by '00s trends and boring lab wear, Michaela Conlin's bohemian free spirit Angela brought her own creative twist.
Both Angela and Conlin's looks developed over the decades. However, while Angela became her best-known character, Conlin had already appeared on a few TV series by the time she started playing everyone's favorite forensic reconstructionist. And like everyone else, she looked quite different in those early days. Here's what Angela from Bones looked like when she was younger.
Michaela Conlin was a victim of early '00s hair trends on series of the time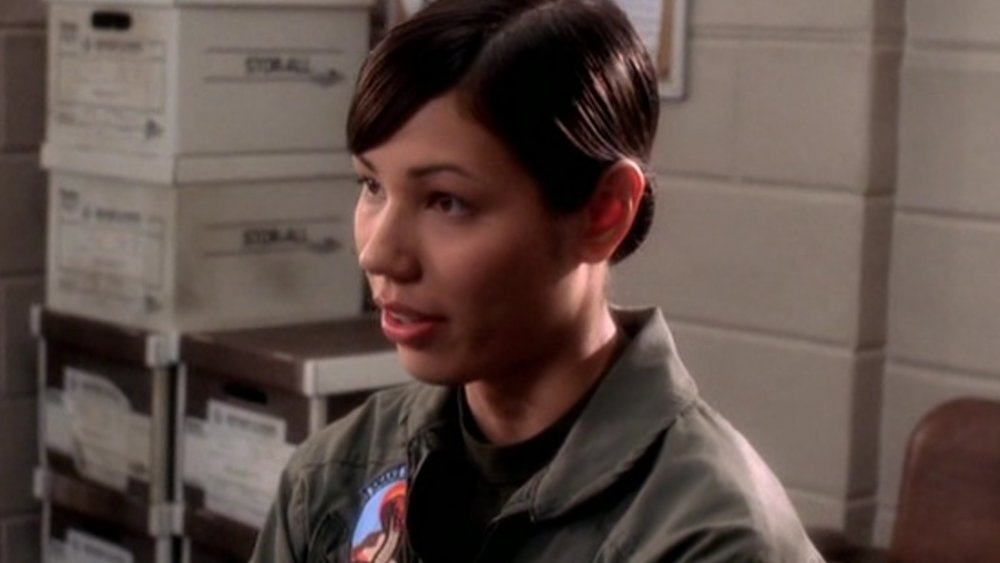 CBS
Originally from Allentown, Pennsylvania, Conlin moved to New York to attend New York University. In 2001, when she was 22 years old, she landed a part on Law & Order, playing someone on a reality TV show. This proved prophetic: Conlin's next big job was on an episode of Bravo's reality series The It Factor, which followed aspiring actors in New York. (Other subjects of the short-lived documentary series included Jeremy Renner and Katheryn Winnick — which might be one reason why Lagertha from Vikings looks so familiar.) 
After struggling to find work in New York, Conlin moved to Los Angeles. There, she landed her first major role on medical drama MDs, a would-be ER competitor with a stellar cast including John Hannah, Jane Lynch, and William Fichtner. MDs only ran for eight episodes, leaving Conlin — as she put it in a chat with The Morning Call – "back to square one." 
The main difference in Conlin's appearance in these early years was her hairstyle. Even glamorous Hollywood actresses weren't immune to the questionable cuts of the early '00s, and back then, Conlin was wearing her now long black hair in a short and spiky bob. 
After MDs, Conlin went back to scraping by with small parts on hit shows. She wore her hair in a military-mandated bun for her next TV role, on an episode of JAG. (The untold truth of JAG is that the show gave lots of actors early credits — including future star Catherine Bell.) It was smart, if a little dull (Angela wouldn't approve), but that would change with her next big part — and big disappointment.
Angela from Bones had a hair evolution and kept her TV hot streak going strong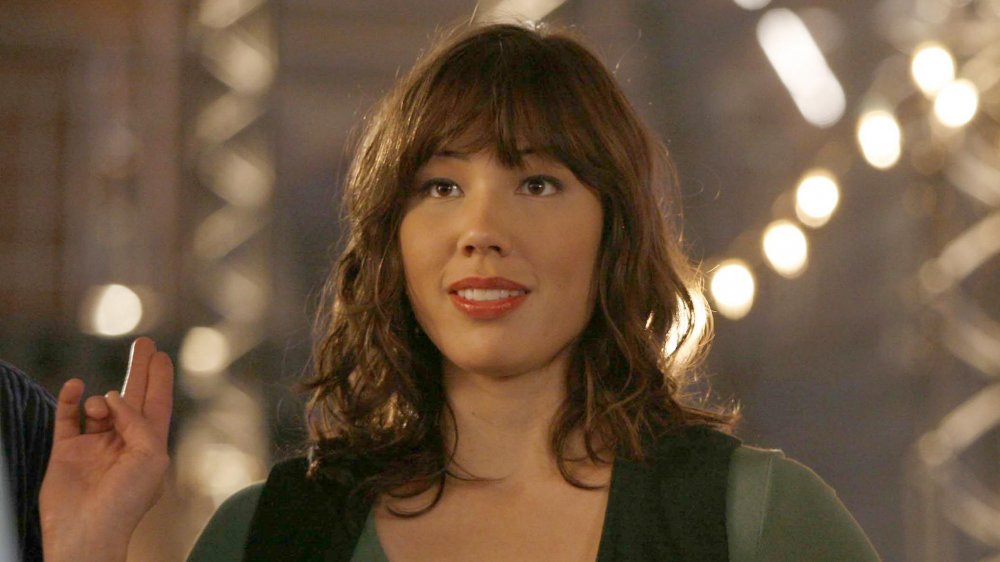 20th Television
In 2004, Conlin landed a main role on the promising legal drama The DA. The cast included J.K. Simmons, Felicity Huffman (now all-too familiar with DAs), and American Horror Story favorite Sarah Paulson. Unfortunately, the series aired for only four episodes. The most memorable thing about The DA may have been Conlin's extremely '00s hair: feathered at the sides with very short bangs.
A year later, Conlin booked Bones – which turned out to be not only her longest-running role to date, but also one of the longest-running primetime shows ever. Angela's trademark look for the first few seasons involved numerous chunky bangles, updos with loose strands, and bangs — which thankfully had grown to reach her eyes — framed by classic '00s thin eyebrows. (It happened to the best of us.)
By the time Bones wrapped in 2017, both Conlin and the character she played had moved on from the dark days of '00s hair mishaps to take on gloriously glossy long waves. If you're keeping up with what the cast of Bones is doing today, you know Conlin recently had a major story arc as a reporter on the Paramount Network series Yellowstone. Even out in the country, her hair looked immaculate.