R2-D2 Actor Kenny Baker Dead At 81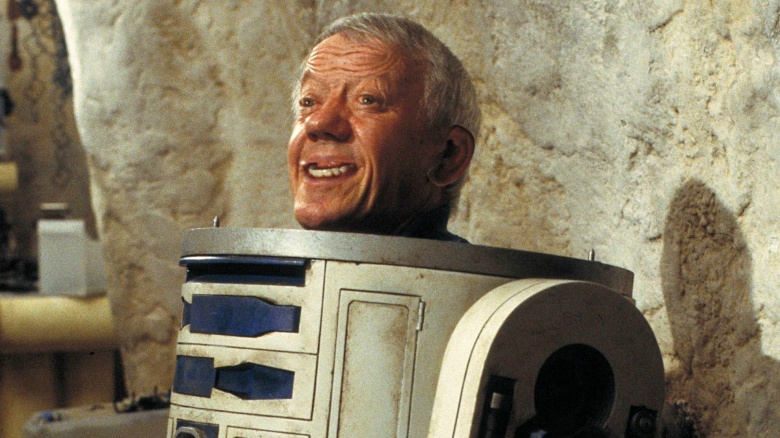 starwars.com
Kenny Baker, the diminutive British actor who played iconic Star Wars droid R2-D2, has passed away at the age of 81.
The Guardian reports Baker–who stood three feet, eight inches tall–died in his sleep after suffering from a lung condition, according his nephew and caregiver Andrew Myerscough. Despite the illness, Baker had reportedly been in good spirits. "He was an inspiration to many people," Myerscough said. "He never let his disability affect or stop him from doing anything he wanted to do."
Baker first played R2-D2 in 1977's Star Wars and reprised the role throughout the entire original trilogy and three prequels, ending with 2005's Revenge of the Sith. He also played an Ewok in 1983's Return of the Jedi and had parts in 1981's Time Bandits and 1988's Willow, and served as a consultant on 2015's Star Wars: Episode VII — The Force Awakens.
George Lucas shared his thoughts about the loss on the official Star Wars website, writing, "Kenny Baker was a real gentleman as well as an incredible trooper who always worked hard under difficult circumstances. A talented vaudevillian who could always make everybody laugh, Kenny was truly the heart and soul of R2-D2 and will be missed by all his fans and everyone who knew him."