What The Walking Dead Cast Looked Like As Kids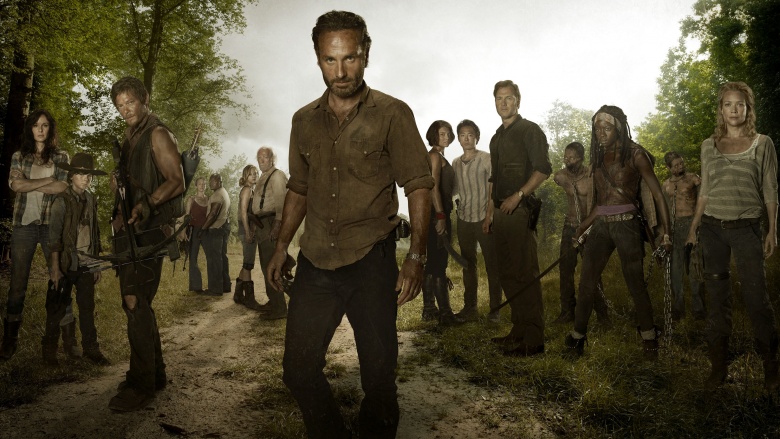 There's a reason the main character in The Walking Dead has the surname Grimes. Half the time we see any of the show's survivors onscreen, they're covered in post-apocalyptic filth and zombie sludge. So when their real-life counterparts get clean gussied up and hit the red carpet, they're especially stunning. They're even more unrecognizable in these adorable throwback pictures from their youth.
Andrew Lincoln - Sheriff Rick Grimes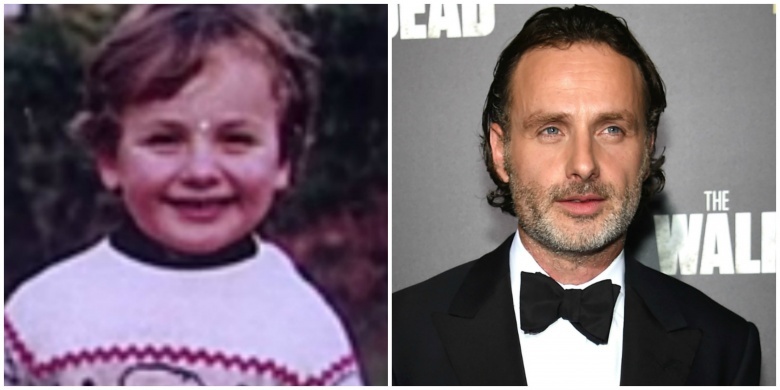 YouTube/Getty Images
Then: Andrew Lincoln (née Andrew James Clutterbuck) hails from London and showed an interest in acting in his early teens. He chose his stage name after studying at the Royal Academy of Dramatic Art and landed his first real gig in an episode of a U.K. sitcom. It would be almost a decade before he landed his second-most widely seen role to date as the lovesick, sign-holding Mark in Love, Actually.
Now: Since becoming Sheriff Rick Grimes for The Walking Dead, Lincoln has been a one-show pony, work-wise, but he puts a lot of effort into his most important role of all: father. He told The Guardian, "My parents saw their job of parenting as their most important role in life and I aim to aspire to that."
Chandler Riggs - Carl Grimes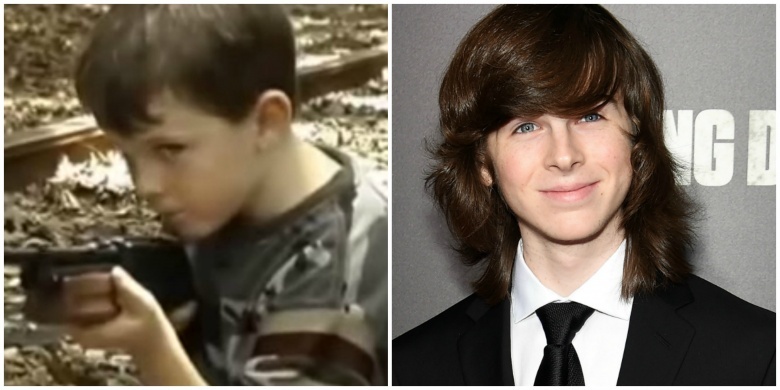 YouTube/Getty Images
Then: Chandler Riggs was just seven when he first started packing heat to battle back walkers. Yep, the reason he's such a natural within the realm of the undead is that it's a been there-done that situation for him, after starring in the short film Jesus H. Zombie. The Walking Dead set was also a homecoming for him, as he's a native of Atlanta, Georgia, where the show is filmed.
Now: Riggs starred in 2014's thriller Mercy, based on the Stephen King short story Gramma, and kept his horror streak going with the home invasion flick Keep Watching.
Norman Reedus - Daryl Dixon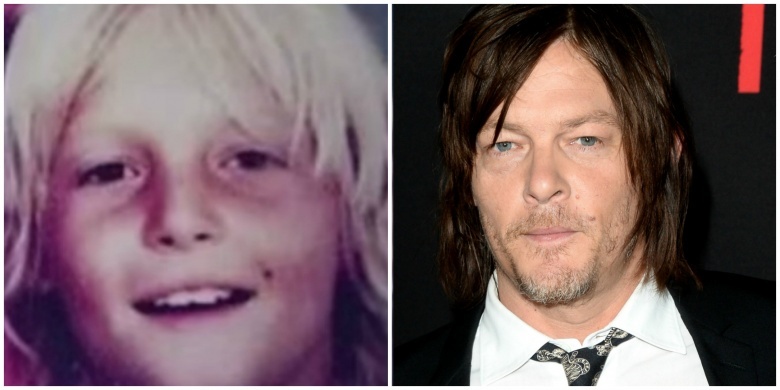 YouTube/Getty Images
Then: Norman Reedus got his start in acting by chance after moving to L.A. and working as a motorcycle mechanic. He was discovered at a party during a rambunctious evening and landed a role in Guillermo del Toro's Mimic, after which the roles started to roll in. Before TWD, he was best-known for his role as Murphy Macmanus in The Boondock Saints.
Now: Reedus' original audition for The Walking Dead was for the role of Merle Dixon, but it'd already been given to actor Michael Rooker. Show execs liked him so much that they created Daryl Dixon for him, not knowing the character would become such a fan favorite. In addition to slinging his crossbow on the show, he's also a major bike enthusiast and pursues that passion on AMC's Ride with Norman Reedus.
Melissa McBride - Carol Peletier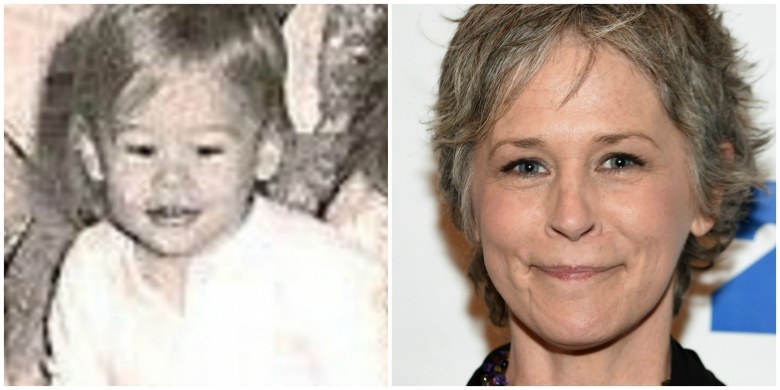 Twitter/Getty Images
Then: Melissa McBride got her start in acting in the early '90s, debuting on an episode of Matlock, but she also worked behind the scenes as a casting director. McBride was chosen to star as Carol in TWD due to her relationship with Season 1 showrunner Frank Darabont, who cast her in his adaptation of Stephen King's The Mist. She later appeared in the Lifetime film Living Proof before joining the land of the undead.
Now: McBride's last credit as a casting director came in 2010, around when she began her work on Dead. These days, she seems to be focusing on her thespian career track with TWD and films like The Reconstruction of William Zero and The Happys.
Steven Yeun - Glenn Rhee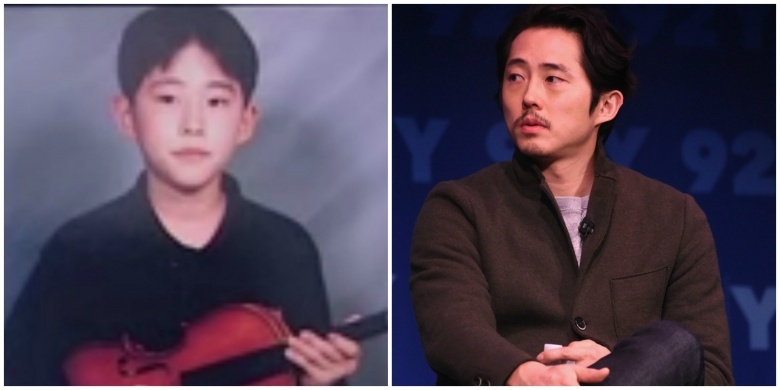 YouTube/Getty Images
Then: Steven Yeun was born in Seoul, South Korea, and his family moved to North America when he was a child. He studied psychology in college, and his parents hoped he'd pursue a career in medicine or law. He had an interest in acting, though, and moved to Chicago to pursue his interest in improv, landing a gig with Second City before relocating to Los Angeles. Prior to Dead, he'd had a number of roles in shows like The Big Bang Theory and Law & Order: LA, but his biggest break happened when he landed the part of Glenn Rhee.
Now: Yeun has juggled several projects since becoming a staple of the small screen, including a few cameo TV roles in American Dad! and Drunk History and a regular role in Voltron: Legendary Defender. He's also made moves onto the big screen in films like I Origins and Joon-ho Bong's Okja.
Lauren Cohan - Maggie Greene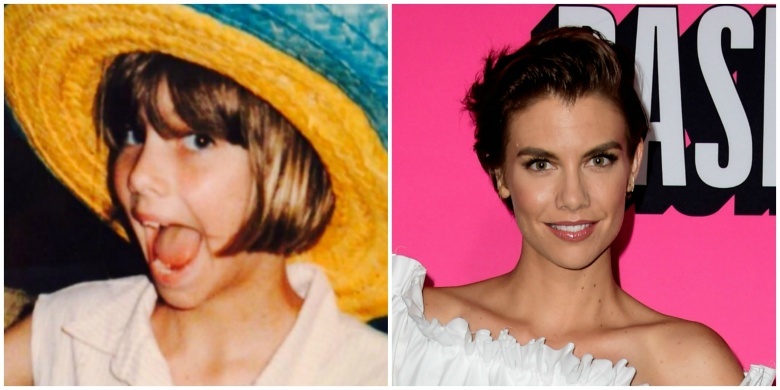 Instagram/Getty Images
Then: Although Lauren Cohan was born in the U.S., her family relocated to the U.K. when she was a teenager (she still speaks with a distinct accent offscreen). After studying drama in college, she launched her career in the mid-aughts with films like Van Wilder: The Rise of Taj and Death Race 2, gaining some serious career footing with a role in Supernatural and a brief, albeit memorable stint on The Vampire Diaries.
Next: In addition to portraying one-half of the most-'shipped couple of the apocalypse, Cohan has kept busy in the offseason with projects like her starring role in the horror flick The Boy and a small part in Batman v Superman: Dawn of Justice (opposite fellow TWD vet Jeffrey Dean Morgan, who plays the nefarious Negan).
Danai Gurira - Michonne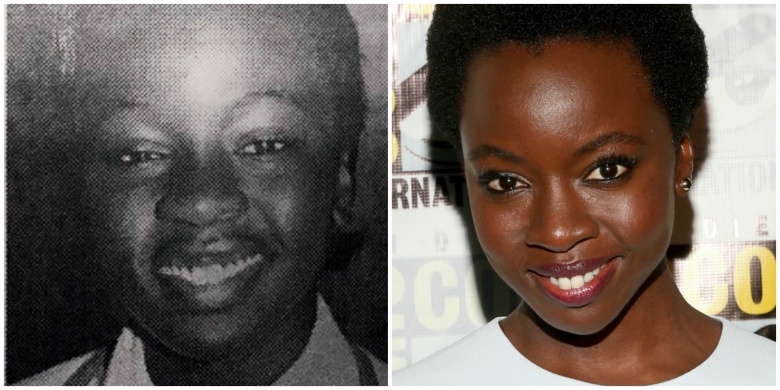 Tumblr/Getty Images
Then: Danai Gurira was born in Iowa and raised in her family's native nation of Zimbabwe, where she participated heavily in her school's drama programs before studying psychology at Macalester College and achieving her M.F.A. at NYU's prestigious Tisch School of the Arts. She later became heavily involved with the Broadway theater scene—not only as an actor, but as a playwright.
Now: Not only does she know her way around a samurai sword for TWD, but Gurira is also still active in the theater business. Her harrowing play about the Liberian sex slave industry, titled Eclipsed, was recognized by the 2016 Tony Awards. Gurira also won the role of Tupac Shakur's mother in the biopic All Eyez on Me (whose cast also includes Lauren Cohan) and Okoye in Marvel's Black Panther.
Emily Kinney - Beth Greene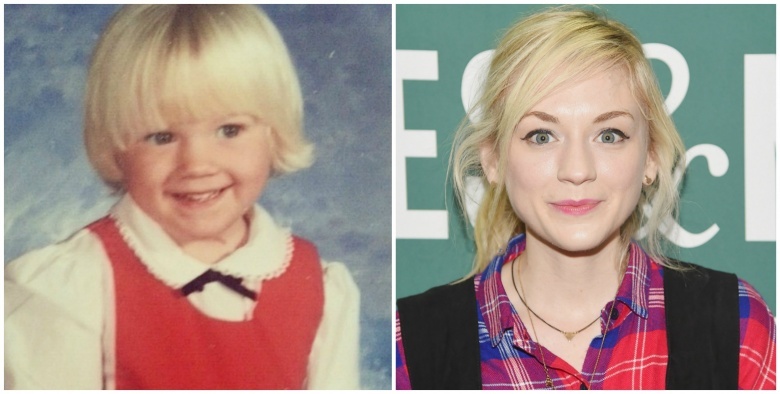 Instagram/Getty Images
Then: Nebraska native Emily Kinney earned a degree in theatre before moving to New York to pursue her stage ambitions, moonlighting as a waitress to support herself as she worked in plays and picked up guest roles on TV shows like The Big C and The Good Wife. By the time the then-25-year-old was cast to play the 16-year-old Beth Greene in TWD Season 2, she'd already developed a promising résumé proving her skills spanned several mediums.
Now: Since Beth's violent end in the series, Kinney has enjoyed continued success on the small screen with recurring roles in Masters of Sex, The Knick, and Conviction. She's also pursued her musical interests, releasing her studio album This Is War in 2015.
Alanna Masterson - Tara Chambler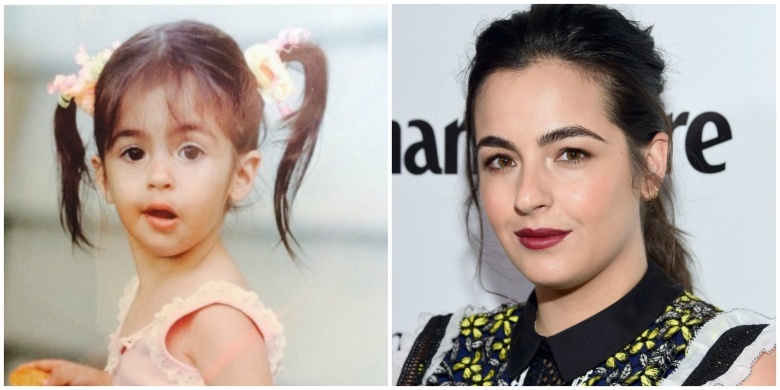 Instagram/Getty Images
Then: Alanna Masterson's interest in acting came thanks, in part, to the fact that she grew up watching her brothers in the field—including That '70s Show's Danny Masterson and Malcolm In the Middle's Christopher Masterson. Her start came in the mid-'90s, when she appeared on The Young and the Restless in a small role; subsequent appearances include a guest spot on Malcolm and recurring work on First Day.
Now: In addition to holding it down as Tara, Masterson landed the role of a lifetime as mom, after she and boyfriend Brick Stowell welcomed daughter Marlowe into the world in November 2015.
Michael Cudlitz - Sgt. Abraham Ford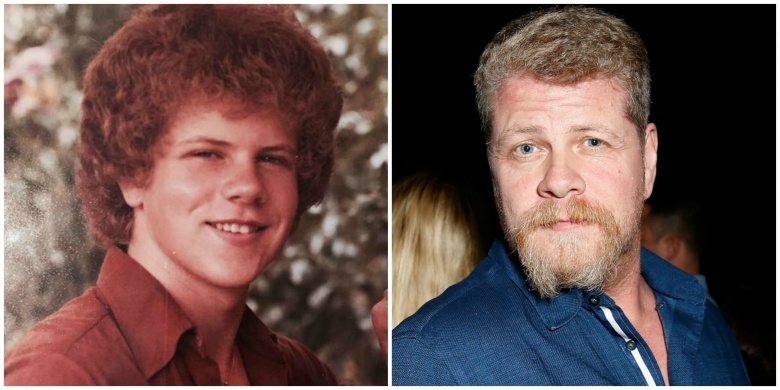 Twitter/Getty Images
Then: Before he started rocking the show's most meme-friendly facial hair, Michael Cudlitz had a few very memorable TV and movie moments on Growing Pains, Beverly Hills, 90210, Band of Brothers, and Southland (which earned him a Critic's Choice Award in 2013).
Now: Since becoming the troubled-but-beloved Abe, Cudlitz has kept his small screen prolificacy intact, nabbing recurring guest roles in Ballers and House of Lies during his Dead downtime.
Josh McDermitt - Dr. Eugene Porter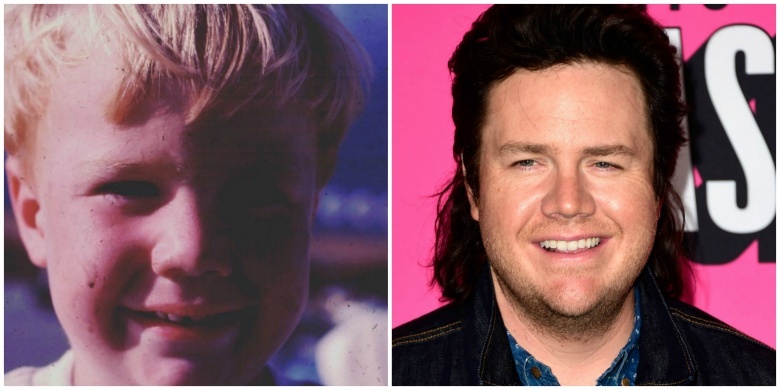 Instagram/Getty Images
Then: On TWD, Eugene might just be unintentionally funny, but in real life, Josh McDermitt's entire career can be attributed to his humor. He got his start by calling into a local Phoenix radio show before giving stand-up a try on the comic competition show Last Comic Standing, then moved into acting in projects like Rehab for Rejects and Retired at 35 before landing the role of the duplicitous doc on The Walking Dead.
Now: McDermitt had a two-part guest role on another hit AMC program, Mad Men, and continues to do improv with a group in Los Angeles.
Christian Serratos - Rosita Espinosa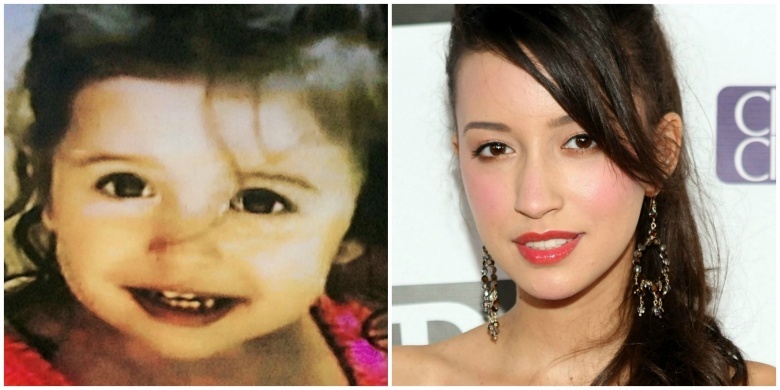 Instagram/Getty Images
Then: Nickelodeon fans might remember Christian Serratos best for her part as Suzie Crabgrass on the network's Ned's Declassified School Survival Guide, but Twilight fans will most definitely remember her as one of the few human characters to span the film Saga.
Now: Serratos continues to supplement her regular TWD role with films like Flight 7500 and Pop Star.
Laurie Holden - Andrea Harrison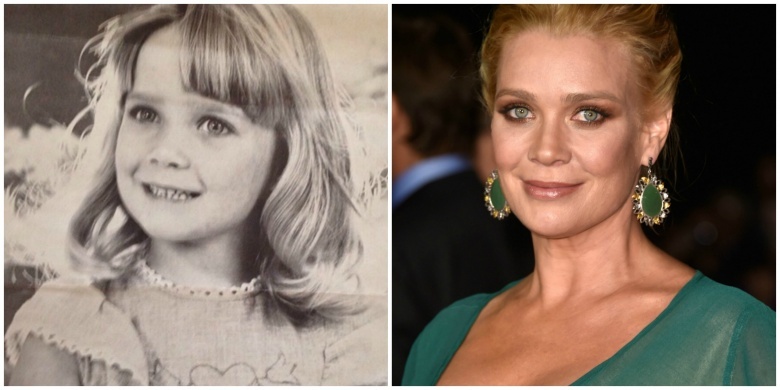 Instagram/YouTube
Then: Like a few others, Laurie Holden got her start on TWD thanks to her working relationship with first-season boss Frank Darabont, and she was best-known for her part in Silent Hill. The L.A. native has been regularly working as a TV and film actress since 1980, long before she even finished her theatre degree at UCLA and her master's in human rights at Columbia University.
Now: After Andrea's devastating demise during TWD's third season, Holden went on to star in Dumb and Dumber To, nab a recurring role in TV's Major Crimes, and book a guest stint on Chicago Fire. She also devotes her offscreen time to international human rights organizations.
Seth Gilliam - Father Gabriel Stokes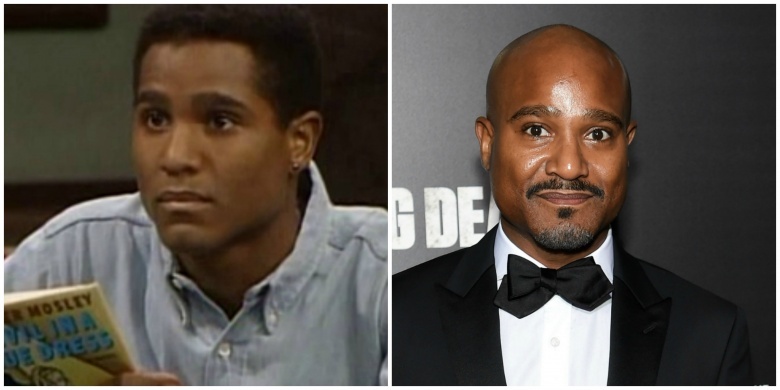 NBC/Getty Images
Then: TWD fans might best know Seth Gilliam as the conflicted reverend friend of Rick's ragtag team of survivors, but his filmography boasts a long list of memorable projects, including his work on Oz, The Wire, and most recently, MTV's Teen Wolf.
Now: Gilliam juggles regular roles on two network shows by way of TWD and Teen Wolf, but he also continues to groom his film career with appearances in Police State and the upcoming drama Change in the Air.
Chad L. Coleman - Tyreese Williams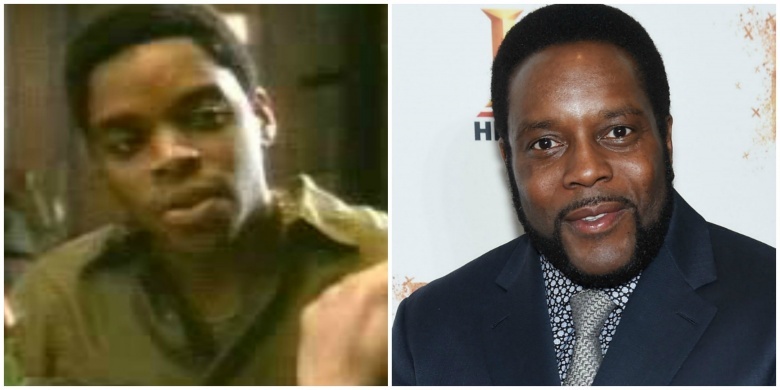 NBC/Getty Images
Then: Chad L. Coleman is well-known outside the zombie apocalypse world for his work in The Wire, and he's also been seen in a number of small roles in shows like The Good Wife, Burn Notice, and It's Always Sunny in Philadelphia.
Now: His TWD character Tyreese's unfortunate end did nothing to slow his real-life career, as he has since nabbed roles in a number of small-screen projects, including appearances on Roots and Arrow, and a starring role on Syfy's The Expanse.
Jon Bernthal - Shane Walsh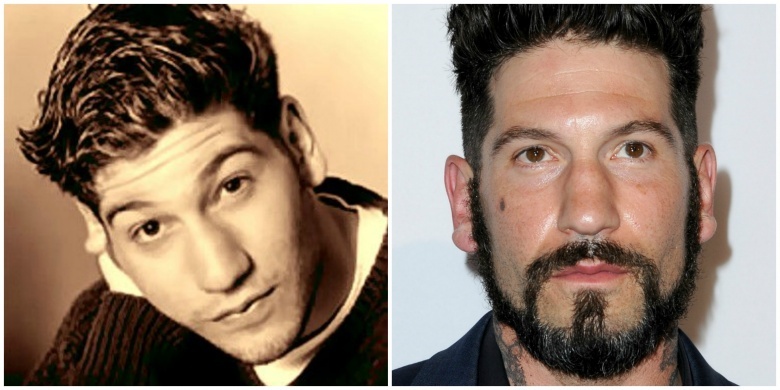 Getty Images
Then: Not only did Jon Bernthal study theatre in Russia and play semi-pro baseball, but he's also an acclaimed stage actor who received his M.F.A. from the distinguished American Repertory Theater.
Now: TWD gave him his earliest push into the zeitgeist, but Bernthal is perhaps the show's biggest cast success story to date, as he's nabbed a bevy of impressive projects since his character Shane made his final stand. Among his most prestigious works are movies like Fury, The Wolf of Wall Street, and Sicario, and TV shows like Mob City, Daredevil, and the eponymous lead in The Punisher.
Jeffrey Dean Morgan - Negan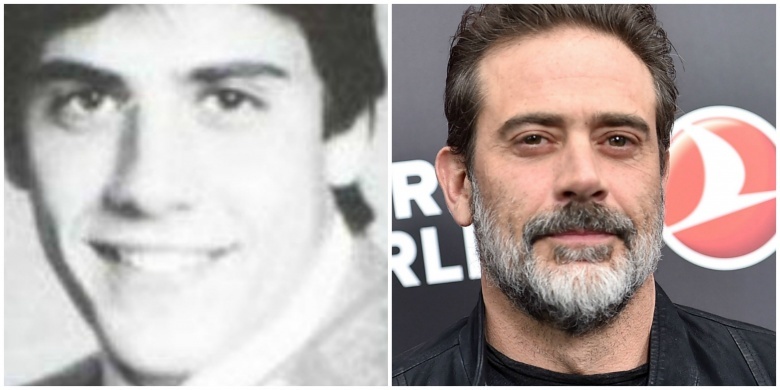 Getty Images
Then: Seattle native Jeffrey Dean Morgan has made a name for himself in both TV and film, perhaps best recognized as ill-fated heartthrob (gulp!) Denny Duquette in Grey's Anatomy and through his recurring roles in Weeds, Supernatural, Magic City and The Good Wife.
Now: The Walking Dead marks a maniacal new turn for Morgan's screen presence, as he'd previously been known to play a relatively nice guy in most of his prior projects.