Evil Dead 4 - What We Know So Far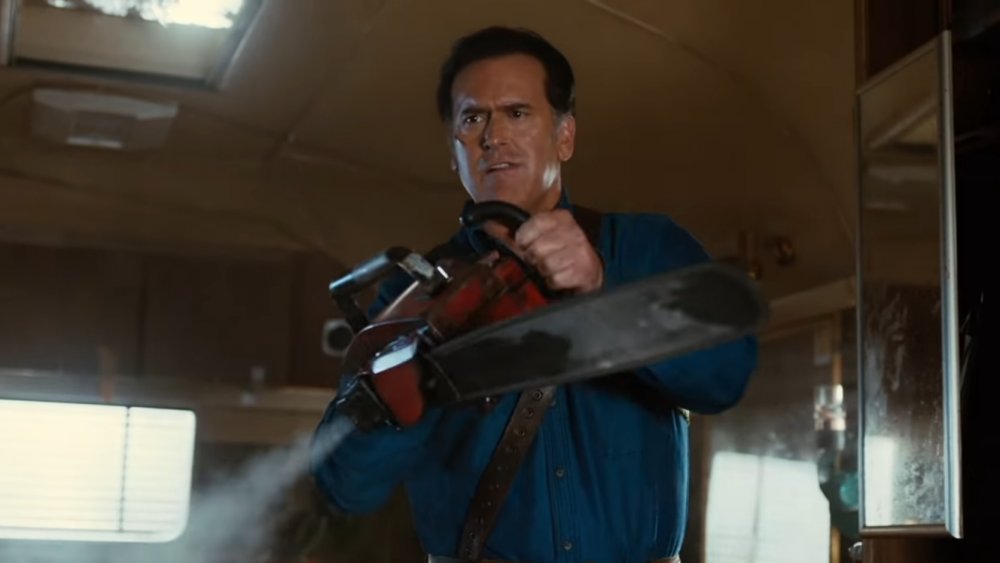 Starz/Lionsgate Television
The time has come to fuel up your chainsaw and get on Air BnB to make a reservation for a creepy old cabin in the woods, because Evil Dead is making a comeback. After the success of the 2013 reboot, plans for more films in the franchise were announced but never materialized. The Bruce Campbell and Lucy Lawless-led Starz series Ash vs Evil Dead scratched the undead itch for some fans, but for others, it only left them wanting more. Now, we finally have word that Evil Dead 4 is happening.
While an official announcement regarding Evil Dead 4 hasn't been made, Campbell, who starred as Ash in the original films and acted as producer for the more recent outings, confirmed that the film was in development. In an interview with Empire, the actor said that Irish writer-director Lee Cronin is working on a script for the upcoming film, titled Evil Dead Now. Horror fans will likely recognize Cronin from his 2019 feature film debut, The Hole in the Ground, which was a hit with critics.
Campbell dropped a few other pieces of info in the interview, so let's use them to parse out what we can about the upcoming Evil Dead sequel.
When will Evil Dead 4 be released?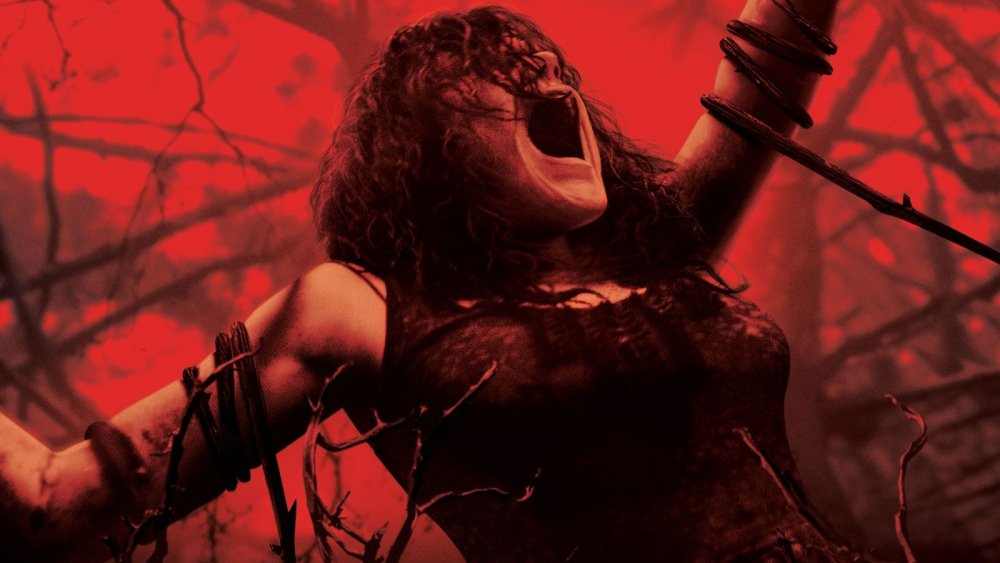 Sony Pictures Releasing
A new Evil Dead installment has been in the works since the 2013 remake. A number of script ideas came and went without much activity, so the fact that Evil Dead Now has a script and director attached should be an encouraging sign to fans that this version won't get dragged into development hell.
However, that being said, the project still seems to be in an early stage of development. In January 2020, franchise creator Sam Raimi teased that a new script was being written (via Collider), and based on Campbell's statement, it seems that the movie is still in the writing and planning phase. The actor did clarify that the team behind the film was looking to "get that sucker out as soon as practical" (via Empire).
It's hard to say what kind of release window to expect for Evil Dead Now. Each previous film in the franchise has come out at a different time. The original released around Halloween, while the 2013 reboot launched in April. It's possible that Evil Dead Now could release as early as fall 2021, but don't be surprised if we don't get our eyes on it until spring or fall 2022.
Who is going to be in the cast of Evil Dead 4?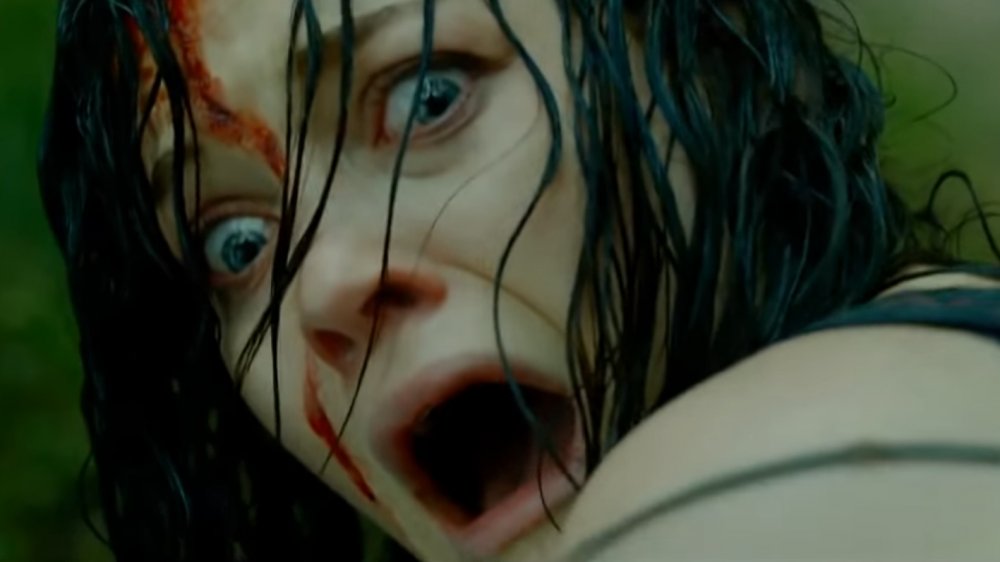 Sony Pictures Releasing
Even though there haven't been any casting announcements for the film, we do have two pieces of information to work with. The first will be a disappointment (but probably not a surprise) to fans of the franchise: Bruce Campbell won't be returning as Ash. Speaking to Empire about the new film, Campbell said of hanging up his chainsaw prosthetic, "From this point forward, they kind of have to stand on their own. Which is fine. And liberating."
The actor went on to drop a few hints about the protagonist of the upcoming film: "You could have different heroes, different heroines in this case... We just want to keep the series current. And the mantra, really, is that our heroes and heroines are just regular people."
Reading between the lines, Campbell seems to be saying that, similar to the Evil Dead reboot, Evil Dead Now will feature a woman in the lead role. This makes sense, given the positive reception to the reboot's protagonist, Mia (Jane Levy). In the immediate aftermath of that film, there were even plans for a sequel that would merge Mia and Ash's storylines (via Slashfilm). As for who exactly will play this new everywoman-turned-deadite-slayer, we'll have to wait until the film is further along in production to get specific casting news.
What we know about the potential plot of Evil Dead 4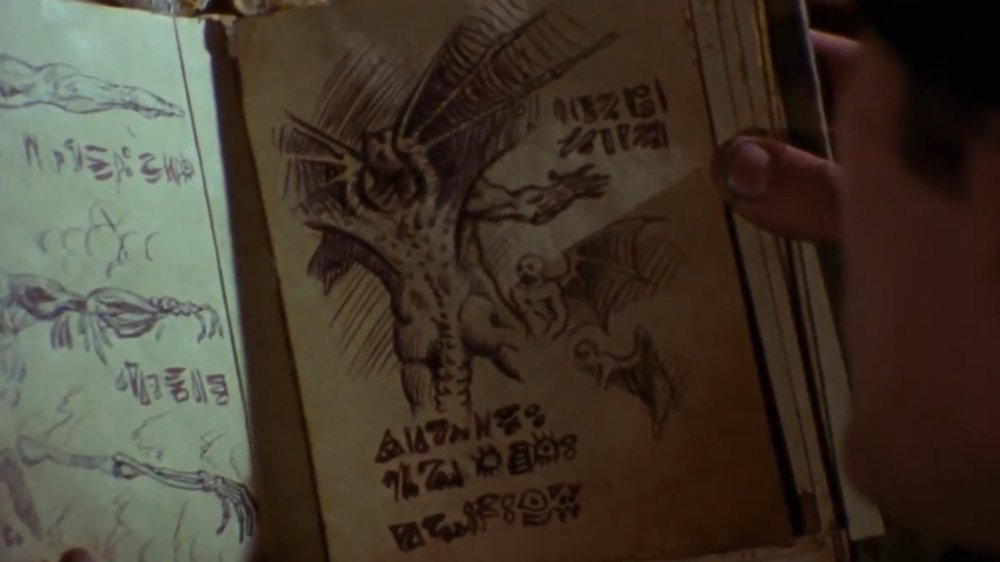 New Line Cinema
The Evil Dead franchise has been marked by a number of reboots, timeline jumps, and retcons that make its plot hard to pin down. We haven't heard definitively whether Evil Dead Now will be a direct sequel to the original film franchise, or if we'll be launched on a whole other adventure that is only tangentially related to Ash's ongoing battle against the deadites. However, without Campbell as the star of the film, it feels safe to say that the movie won't be following the continued adventures of Ash.
Even without Ash as the protagonist, there are many ways in which the new film can connect itself to the storylines set up in the original franchise. The Starz series Ash vs. Evil Dead was a direct sequel to the original films, and introduced many new characters, including Ash's long lost daughter, Brandy (Arielle Carver-O'Neill). Although the show had plans to run for five seasons, it was canceled after three, meaning there are presumably still plenty of storylines left unexplored. The series ended with Ash waking up in a post-apocalyptic future, where the Earth has been ravaged by hordes of deadites. Although we know we won't be following Ash's adventures in that world, it is possible that the new movie will continue that narrative arc from a different perspective.
That being said, with a new writer and director, it seems very plausible that we'll be getting a brand new story with all original characters that merely uses the lore and themes of the original series as a jumping-off point.
How soon will we get an Evil Dead 4 trailer?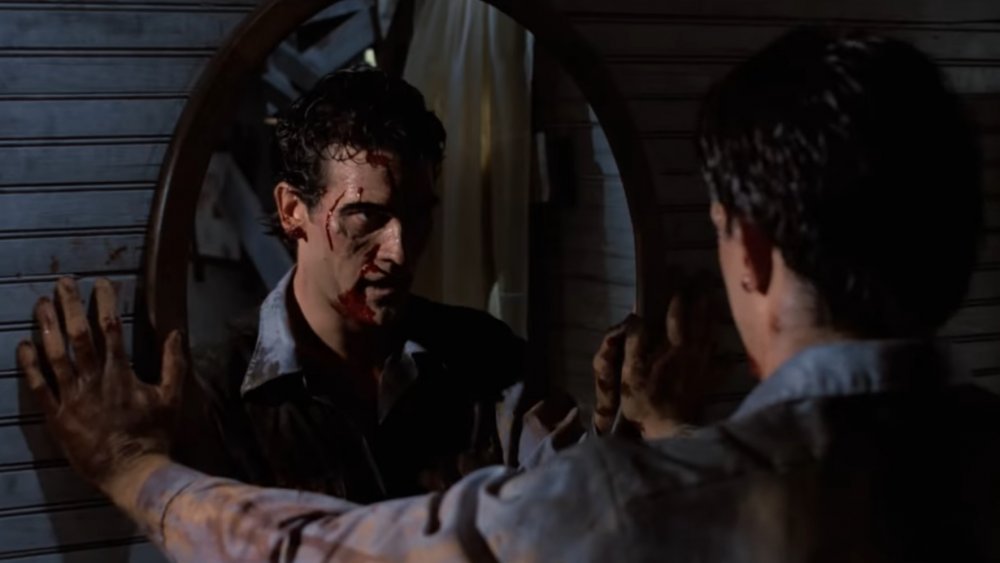 Rosebud Releasing Corp
Now that Evil Dead Now has been announced, the next thing fans of the franchise are eagerly awaiting is the trailer drop. While we would love to have one embedded in this article — or at least a presumed date — at the moment, there's no telling when we might get the first trailer for the latest blood-splattered entry in the series.
The trailer for 2013's Evil Dead dropped in October 2012, after several teasers were presented at fan events like New York Comic-Con (via Empire). Without knowing when filming on the new movie will commence, it's hard to tell what kind of timeline we can expect for a trailer release. But if production is able to begin soon, keep an eye on news coming out of events like Comic-Con (when events like Comic-Con can happen again, of course). A new mainline installment in the Evil Dead franchise is a huge deal for horror aficionados, so when the trailer finally does drop, expect it to be met with a large amount of fanfare.