Here's How Long It Really Takes To Make An Episode Of Ozark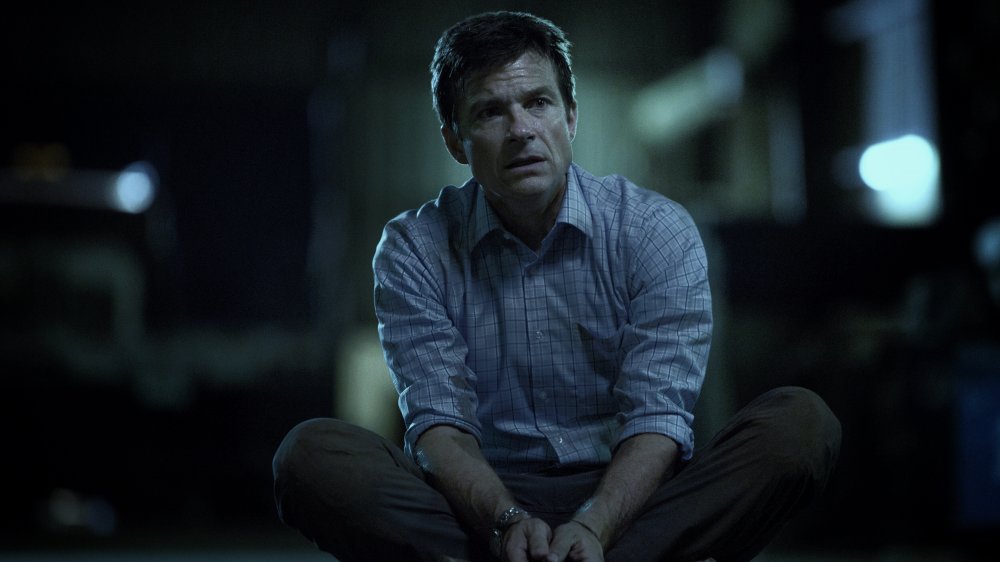 Netflix
Historically movies have been considered more prestigious and time-consuming creative undertakings than their TV counterparts. Yet, in this era of Peak TV, an explosion of big-budget projects from streamers like Netflix and Hulu means that the TV production process is starting to look a lot like filming a 10- or 12-hour movie. 
Reality TV has the quickest turnaround, taking about three days to film a single episode, while post-production is usually locked in within a week (via E! Online). Meanwhile, completing a 22-episode season of a scripted drama takes more time. In the case of ABC's recently concluded drama Scandal, cast and crew worked 12 to 15-hour days for about ten months to complete a full season, according to star Darby Stanchfield. 
In an interview with Collider, Ozark star and executive producer Jason Bateman revealed that his family crime drama had an even longer turnaround time with comparatively fewer episodes. His answer helps explain those year to year-and-a-half gaps between seasons on Netflix. With no official pick-up yet for season 4, it also signals that fans may be waiting a bit longer to see how the events of Ozark's season 3 finale — and the Byrdes' new relationship with the Navarro Cartel — pans out. 
So how long does it take to film a single season of Ozark? About a year, according to Bateman. "I think the fastest we can turn around a full season, from starting the writers' room to having Netflix push it out (because then Netflix also has to dub all the episodes and all the different territory languages so it can go out on the same day), is basically 12 months," he told Collider. "There's just no way to do it any quicker."
Some parts of Ozark's production schedule can be overlapped, but not all of it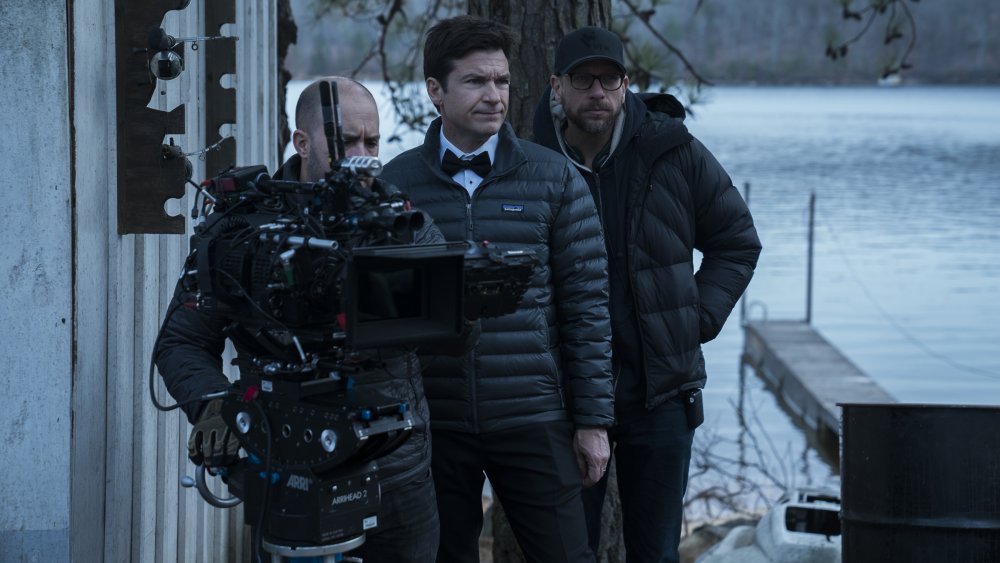 Netflix
There are multiple steps in a TV production process beyond just filming. There's pre-production, which includes things like scriptwriting and location scouting before filming begins. Eventually, the show moves into post-production for work on editing and sound. 
In the case of Ozark, Bateman explained that some of the show's production stages overlap, though it's not always possible to create shortcuts. The writer's room spends around four months actually laying out episodes. This includes the extensive researching of plot elements like money laundering. Meanwhile, general pre-production prep requires "about a month" of work before filming on the season even starts. Each episode requires about two weeks of lead time, which means that once filming gets rolling, part of the Ozark crew is working on future events while a current episode shoots. But what about the actual on-set or on-location filming process? That, according to the Ozark star, is also a nearly two-week endeavor, with each episode taking around 11 days. That tracks to about six months of production — not including editing — which can happen while episodes are filmed, but still requires an additional three months of work after filming wraps to wrangle the show into watchable form. 
In the same interview, Bateman revealed Netflix collects about a month worth of viewing data after episodes drop to "see if there's an audience there to justify an additional season." While it's been a month since season 3 debuted and there's still no word from the streamer, Bateman told Collider that the entire cast and crew are "operating under the hope it will happen."
"I know [showrunner] Chris Mundy and his team are hard at work figuring out what that fourth season would be if that official pick-up lands," Bateman said. Once it does, the whole crew is likely standing ready to set the machine in motion.