What You Should Know About The Rumored Kingdom Hearts Disney+ Series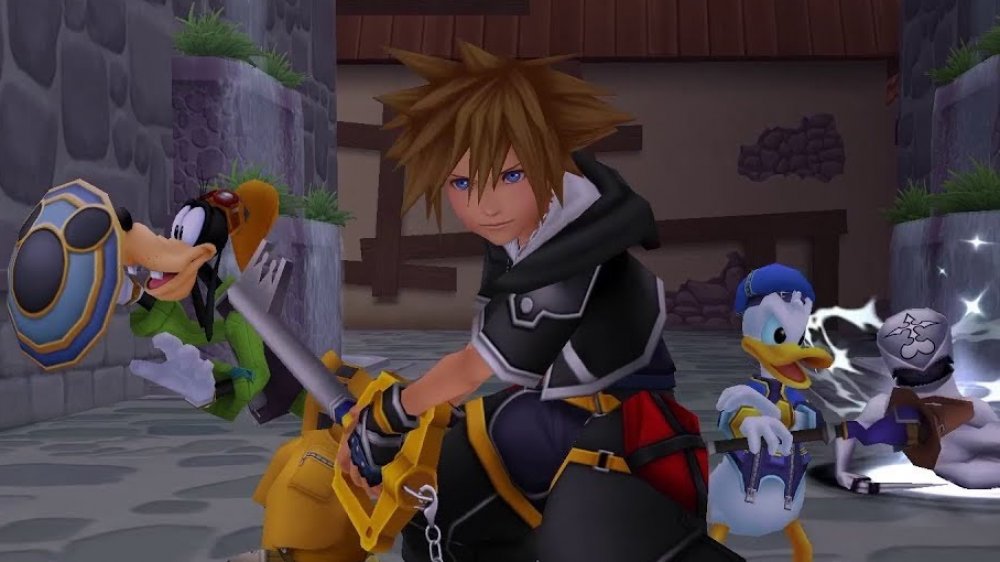 Disney/Square Enix
The Kingdom Hearts rumor mill has kicked into gear again, and this time there may actually be some substance to the scuttlebutt. Before we dive into the latest, here's a brief history of Sora's Hollywood journey so far.
Once upon a time in a magic kingdom, RPG giant Square Enix partnered with Disney to launch one of the most bizarre and successful video game franchises in PlayStation history. At first glance, the Kingdom Hearts series really shouldn't have worked. The concept was to combine classic Disney characters like Goofy and Donald Duck with elements from Square Enix's popular Final Fantasy series and send them all on an action-RPG romp through a series of interconnected Disney worlds. The first game proved a runaway success, and the partnership between the two media titans has since spawned two well-received sequels and a handful of spin-offs and expansions. Given Disney's massive production and distribution capabilities and Square's past experimentation with cinematic storytelling, some kind of film or TV project based on the Kingdom Hearts games seemed practically inevitable.
Then the years started to drag on with little for fans to go on aside from intermittent rumors. Back in 2015, some of those rumors seemed to solidify. Disney had apparently placed an unnamed Kingdom Hearts television project into development, and Square Enix was onboard pushing the project to the finish line. Fans rejoiced at the prospect, but the project was quickly scrapped over concerns that the TV series failed to accurately translate the video game's convoluted plot.
Now here we are — five years later — and reports are surfacing that the Kingdom Hearts project has been revived as a CGI animated series, and may be destined for Disney+.
The latest Kingdom Hearts update leaked via Twitter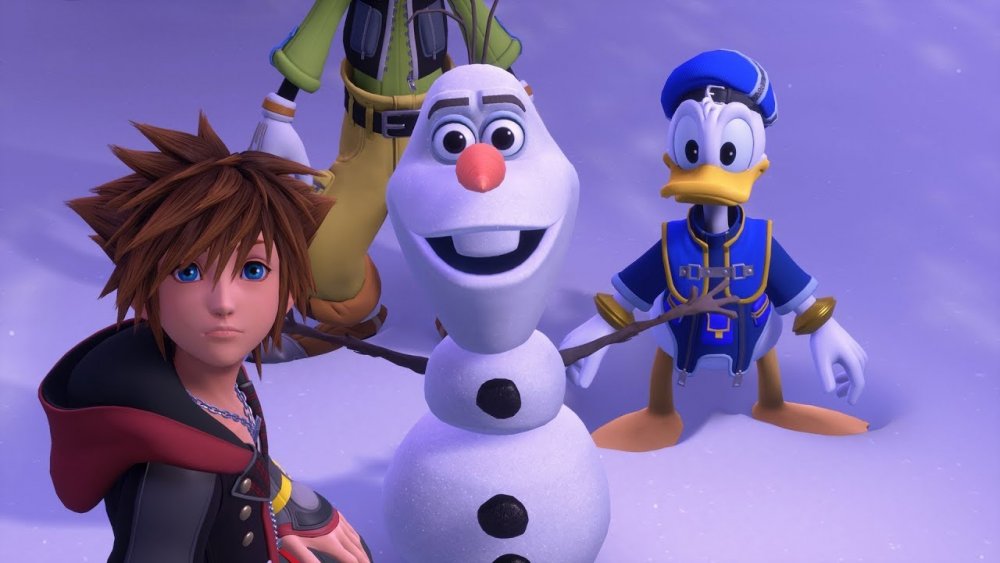 Disney/Square Enix
This latest rumor apparently broke via a tweet from Emre Kaya, a writer with Cinema Spot. According to Kaya's reporting, Disney still wasn't too keen to drive the series forward, so Square Enix stepped up to grab the reins. If true, this rumor suggests that the video game company will be producing the CGI series using the Unreal Engine, a development framework typically utilized to design next-gen gaming products.
In the very same tweet, Kaya claims that the series has already started casting. Eurogamer was one of the news outlets that reposted Kaya's tweet, citing MCU Cosmic editor-in-chief Jeremy Conrad and DisInsider editor-in-chief Skyler Schuler as corroborating sources. According to Schuler's outlet, the Kingdom Hearts TV series will likely be bringing back key Disney voice talent to reprise their roles from the video games.
Until we get an official announcement from either Disney or Square Enix, this news should be taken with an ample helping of salt. A Kingdom Hearts series would come with a built-in fanbase, which would certainly be a boon for Disney+, so this rumor makes a kind of intuitive sense. Still, we should always be cautious when news outlets cite each other in one giant circle of reporting. We'll be sure to confirm one way or the other once one of the companies involved chimes in.