Everything You Need To Know About The Frozen 2 Disney+ Documentary Series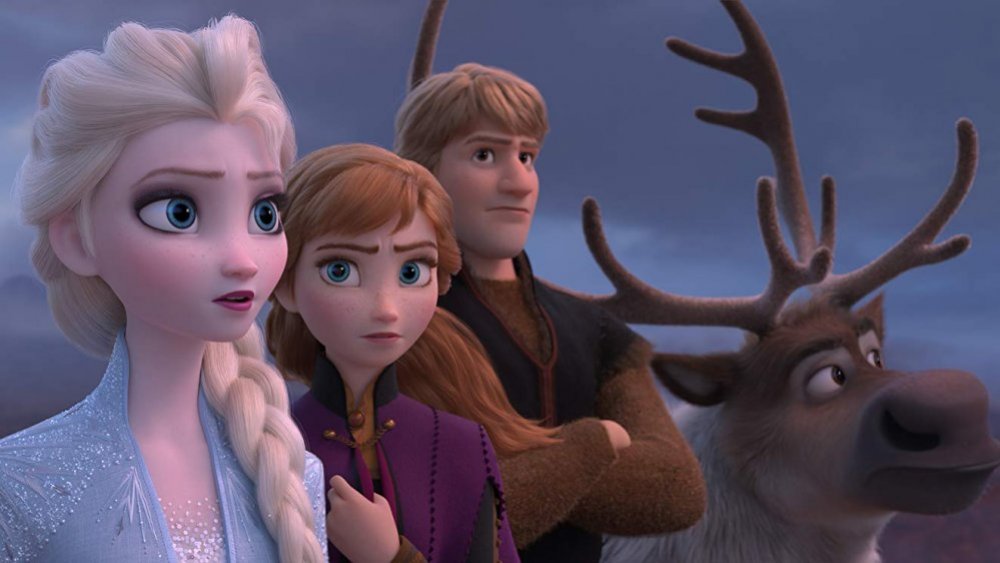 Disney
Given the massive success of its predecessor, Frozen 2 always had a decent possibility to be the runaway box office success it turned out to be. Of course, this required it to be an actually good movie.  Fortunately, it managed to both keep the charming character chemistry of the original and expand on a lore that offers up the primary character as essentially an ice-powered superhero. Crucially for a sequel to a movie that leaned heavily on the all-encompassing catchiness of "Let It Go," it even delivered on the musical front, with quality songs like "Into the Unknown" and "Lost in the Woods" worming their way into our ears.
As most people are probably aware, making an animated movie of this caliber is a massive undertaking on absolutely every front. Do any of us have a clue, however, about everything that happens behind the scenes, from script to animation to voice acting? What poor soul can possibly wrangle all of these complicated components into a coherent movie, let alone a quality one like Frozen 2? These are all good questions that we soon don't have to wonder about any more, thanks to the upcoming show about the making of the movie. Here's a handy guide to everything you need to know about the Frozen 2 Disney+ documentary series.
The Frozen 2 documentary series will follow people from all avenues of production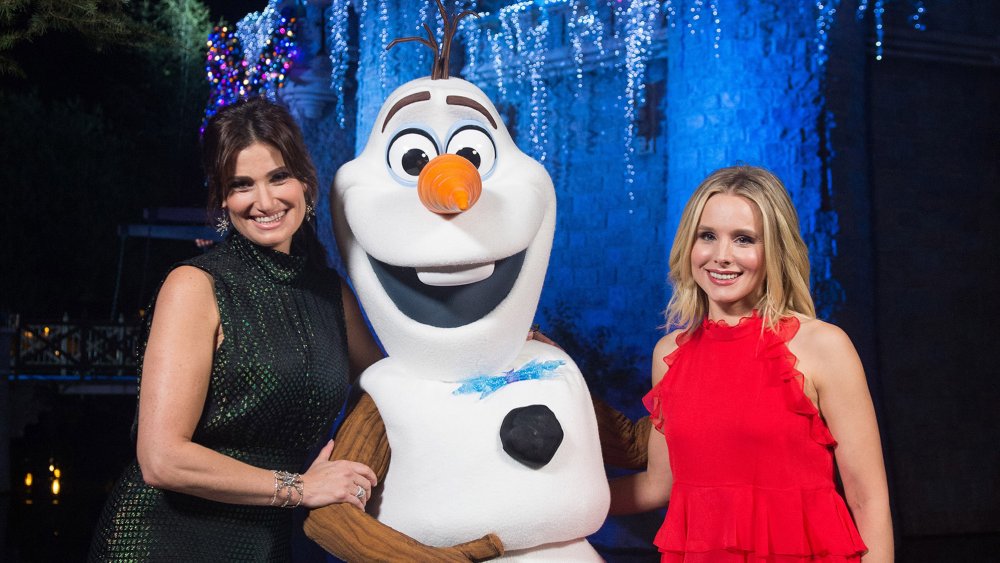 Handout/Getty Images
Per Collider, the six-part documentary series will be called Into the Unknown: Making Frozen 2. It's produced jointly by Lincoln Square PRoductions and Walt Disney Animation Studios, and sets out to give us an inside look through the eyes of several people involved in various roles in the production, in order to give the viewer an idea of what their work was like during the last year of the process. 
According to the official synopsis of the show, the people the docuseries will feature include the iconic cast: The returning Idina Menzel (Elsa), Kristen Bell (Anna), Josh Gad (Olaf), and Jonathan Groff (Kristoff), as well as newcomers Evan Rachel Wood (Iduna) and Sterling K. Brown (Mattias). Shining a light on the "behind the camera" process are director/writer/chief creative officer Jennifer Lee, director Chris Buck, and producer Peter Del Vecho. Of course, there are also Kristen Anderson-Lopez and Robert Lopez, the songwriters with the extremely unenviable task of following up their "Let It Go" success. Oh, and speaking of pressure, we also see the numerous technicians and artists, up against a tight deadline. 
The Frozen 2 documentary series is all about the pressures of making a sequel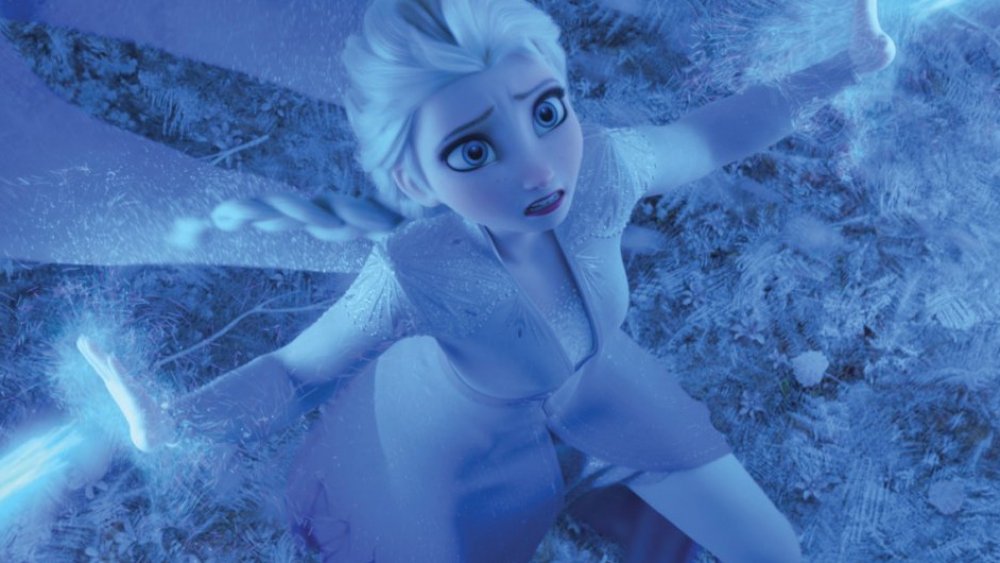 Disney
It's interesting to note that Into the Unknown: Making Frozen 2 promises to offer a look into something for which Disney's animated features are rarely known: Pressure, stress, and, it seems, barely-contained panic. The official synopsis starts out with, "With the clock ticking and less than a year until the world premiere of Frozen 2," before promising a truly open-door experience of the process of making "one of the most highly-anticipated films in Walt Disney Animation Studios' near-century of moviemaking." We're also promised an "eye-opening" and "at times jaw-dropping" look into the troubles and solutions of this intense, high-profile enterprise. 
This is a truly enchanting concept. Today, everyone knows that Frozen 2 turned out to be an absolute dreadnought that has made over $1.4 billion worldwide, but, at the time of its production, the first Frozen - a massively influential pop culture phenomenon – loomed large over the sequel. While everyone involved in the process was quite understandably a tried-and-tested professional, it will be fascinating to see how they handled this intense pressure. 
Into the Unknown: Making Frozen 2 arrives on Disney+ on June 26, 2020.