The Untold Truth Of Tirdy Works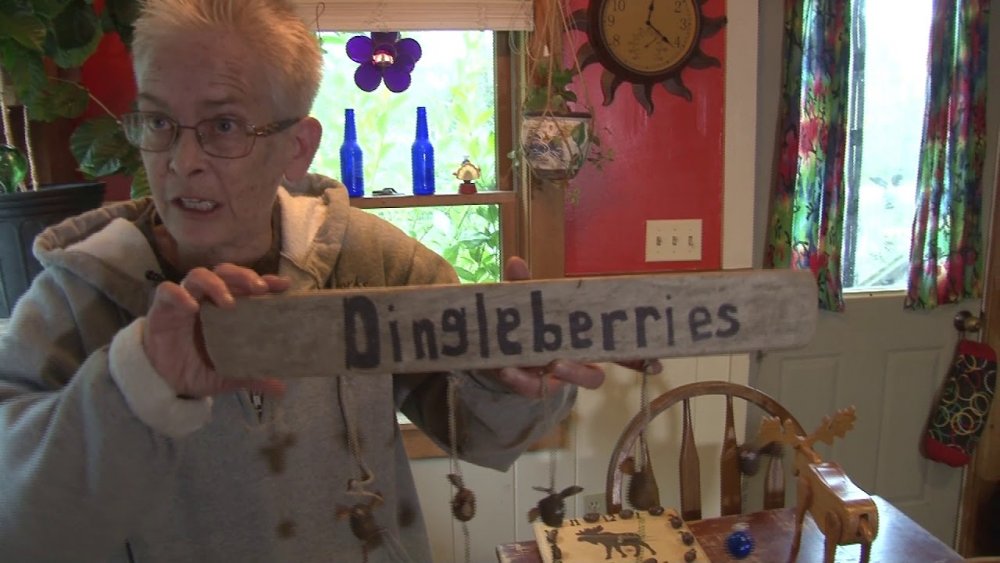 The newest reality series on truTV follows an entrepreneur from rural Maine with a job that quite literally stinks.
IMDb generously describes the aptly-titled Tirdy Works as "An off-kilter look at entrepreneurship, parenthood and life told through the eyes of artist Mary Winchenbach and her family." What that description doesn't tell you is that Winchenbach's "art" involves crafting collected moose turds into various decorations, toys and home goods. You read that right: Mary Winchenbach is the world's most famous poop sculptor.
It all started with a harmless little YouTube video. Winchenbach went viral a few years back with a video taken at the Common Ground Fair, wherein she colorfully described her lifelong commitment to our collective fascination with poop. According to NBC News' local affiliate in Maine, the video's odd topic and the obvious charisma of its geriatric star caught the eye of reporter Rob Nesbitt, who paid Winchenbach a visit at her home in Somerville, Maine. At the time, Mary Winchenbach just assumed she was about to get her fifteen minutes – a little local stardom that would likely fade as quickly as it flared; little did she know that visit from Nesbitt was about to catapult her into the upper echelons of Internet and television fame.
Mary Winchenbach of Tirdy Works made her first TV appearance on Tosh.0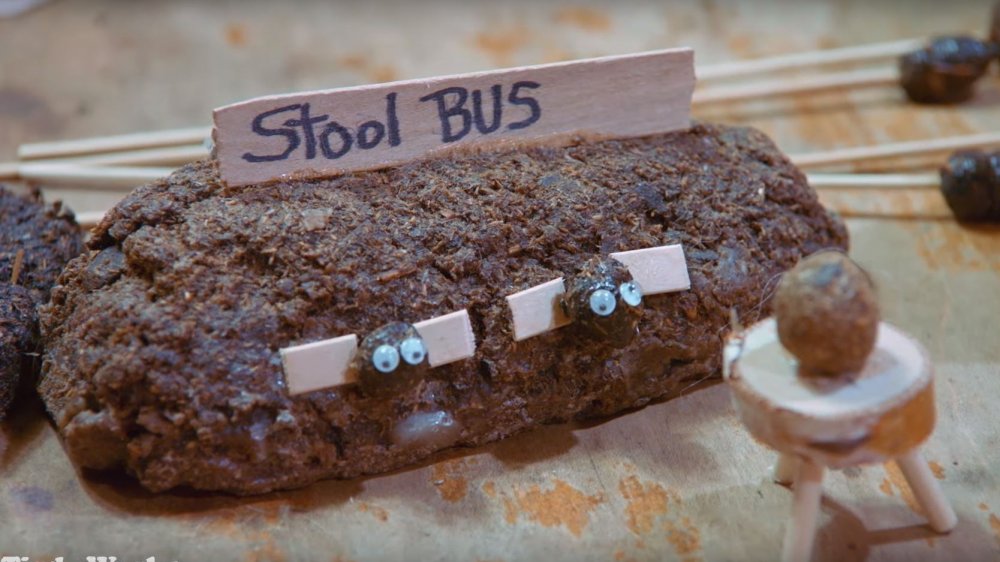 According to Nesbitt, Mary was an animated interview subject, full of good humor and poop jokes. She kept the news team laughing throughout their filming, but she really impressed with her story of growing a small business in a tiny, rural town. Soon after the interview, Mary was invited onto Comedy Central's Tosh.0, a comedy show that built an entire franchise around poking fun at YouTube shorts and redeeming their eccentric stars. 
Daniel Tosh shared a few choice clips from Nesbitt's profile of Winchenbach in which the local artisan showed off her mobiles made from moose droppings. After a few clever poop puns, the comedian and host launched into one of the most memorable CeWebrity Profiles in the history of the long-running show. Someone over at truTV must have been watching, because soon after the Winchenbach episode aired, a few producers were on a flight from Los Angeles to Bangor, Maine to start filming an entire series dedicated to Winchenbach and her scatological art.
Mary Winchenbach of Tirdy Works went from entrepreneur to reality TV star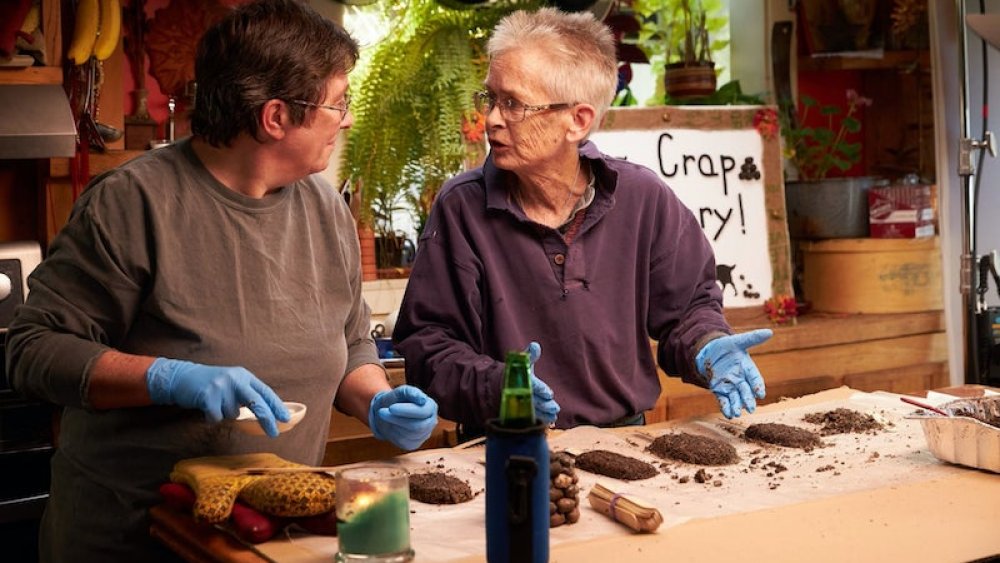 Winchenbach lives with her wife Deb and their three children in Lincoln County, Maine. According to the Bangor Daily News, she's been crafting jewelry and home decor out of moose turds for over 15 years. Winchenbach's poo poo clocks, poopy mobiles and "fecal people" provided a steady second stream of income for her and her family for a long time before Nesbitt's local news segment and her subsequent internet stardom led to a surge in business in 2018. Now, that bumper crop of revenue has expanded once again to include a reality TV salary. Tirdy Works joins a growing list of charming, off-beat reality shows taking place in Maine. Winchenbach's local cohort includes North Woods Law, Downeast Dickering, American Loggers and Maine Cabin Masters.
As a witty, salt-of-the-earth, chicken-raising pothead with a thriving moose turd business, Winchenbach makes a pretty compelling character. For what it's worth, she says she's always seen her art as a way of bringing people together and injecting a little good humor into public discourse. "People are so serious nowadays and with all the politics going on people are getting mean," she told Nesbitt on that original local news segment. "Turds are universal; everyone can relate; it makes people smile and kind of come together, don't you think?"
Tirdy Works airs Tuesdays at 10 PM Eastern on truTV.