Marvel Is Reportedly Developing A Live-Action Secret Warriors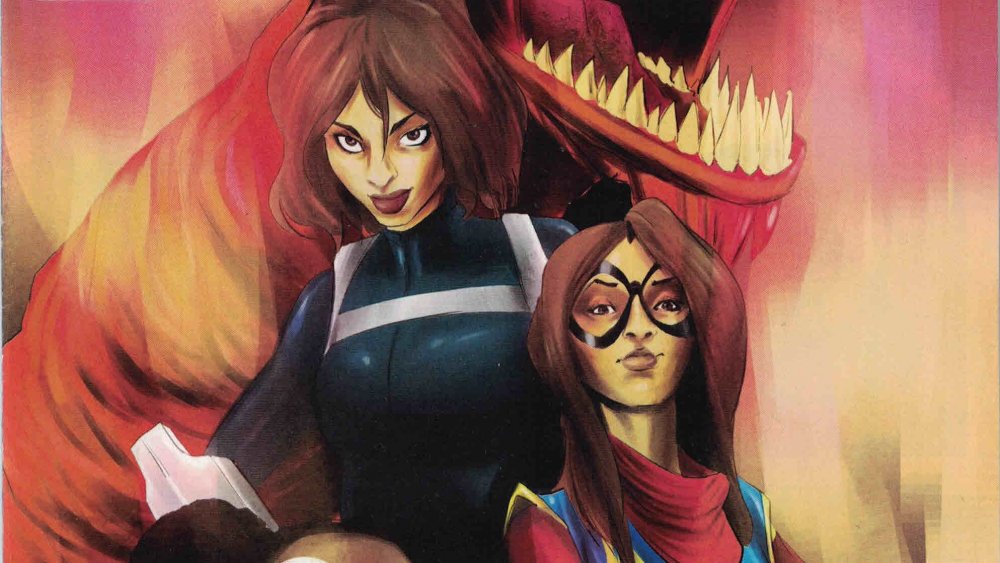 Marvel Comics
Just because a few release dates got pushed back doesn't mean Disney and Marvel Studios aren't hard at work generating new content ideas for the Marvel Cinematic Universe. According to MCUCosmic, one of the latest ideas to emerge from the collective brainstorm is a live-action project chronicling the adventures of the Secret Warriors.
This week, Disney Chairman Bob Iger offered some reassuring news to Marvel fans: Despite coronavirus-motivated shutdowns in production, the studio remains full steam ahead with the development of new properties for the MCU. The news came during the company's otherwise grim Q2 earnings call, and it included assurances that post-production was well underway on several projects that finished filming before the lockdown. Even though Iger didn't specifically cite the Secret Warriors project on the call, some news outlets are ready to speculate on the basis of dubious reports. One such outlet is the comics and technology website The GWW.
Although The GWW is hardly a reputable source, they are reporting the discovery of "information" regarding a Secret Warriors project officially in development. Disney is apparently in the process of searching for a writer who can put the vision to the page. The prospect is a tantalizing one, though fans should remain skeptical until there's an official announcement from Disney and Marvel Studios. Here's everything we think we might know.
The Secret Warriors may be coming to Disney+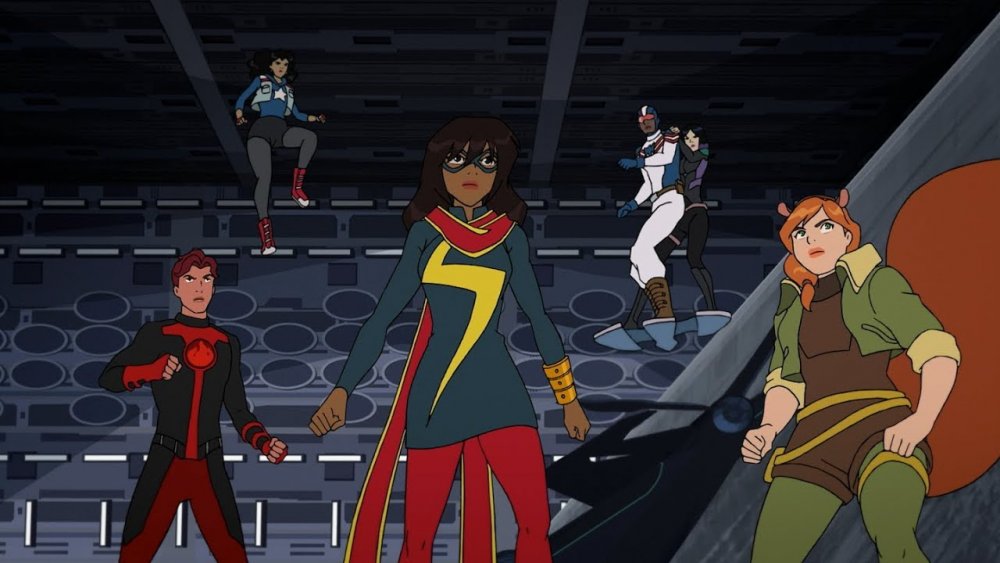 Disney/Marvel Studios
According to the report, Secret Warriors makes sense because it seems to coincide with Disney's goal to bring more live-action Marvel properties to their Disney+ streaming service over the next few years. One of the most successful pre-Disney+ TV iterations of the MCU was the recently concluded Agents of S.H.I.E.L.D. Shortly after Agents ended, rumors began to swirl that Disney was hard at work on a spin-off series, though nothing concrete ever materialized. A TV series featuring the Secret Warriors would seem to fill that Agents-sized void in Disney's upcoming streaming lineup.
That's not to say that Disney+ would necessarily be the ultimate destination of the hypothetical project. As recently as January, MCU grand poobah Kevin Feige discussed the possibility of producing another series for network television to air on ABC.
This wouldn't be the first television appearance for the youthful crime-fighting team. In 2018, Marvel produced a made-for-TV animated feature entitled Marvel Rising: Secret Warriors aimed at a younger audience. The flick aired on Disney Channel and Disney XD, and featured many popular contemporary characters, including Ms. Marvel, Squirrel Girl and Patriot.
While the possibility of a live-action rendition would be pretty appealing, we're not yet ready to stamp this news as certified. Stay tuned for more information as it becomes available.