Spider-Man: Homecoming Might Have A New Avengers Cameo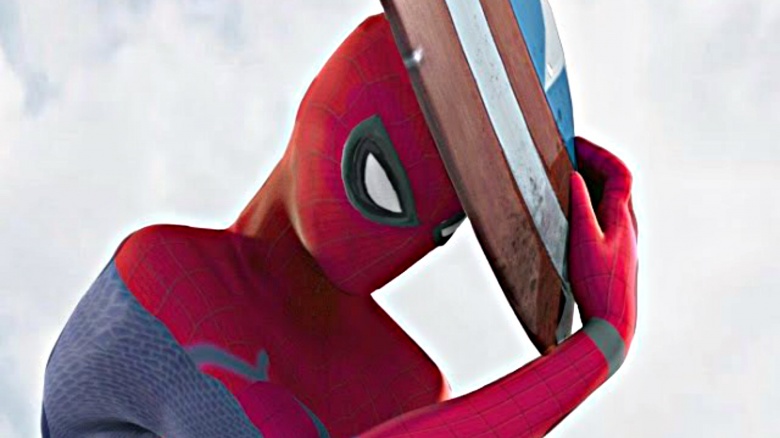 Walt Disney Studios
Now that Marvel has established a vast movie universe for its characters to play in, you never know which superhero might show up. And a clue from the set of Spider-Man: Homecoming seems to indicate that a few of the Avengers will visit Spidey (Tom Holland) as he navigates high school.
Possible spoilers for Spider-Man: Homecoming
Atlanta Filming reports that Scarlett Johansson (aka Black Widow) has made an unexpected appearance in Georgia, where production is currently filming. As Screen Rant notes, Johansson's presence in Atlanta "would either be a big coincidence or an indicator that Black Widow will be dropping by for an appearance in the wallcrawler's solo movie."
It's already confirmed that Iron Man (Robert Downey Jr.) will make an appearance as Tony Stark in Spider-Man: Homecoming. So it wouldn't be all that shocking to see one of his Avengers teammates nearby. But we'll likely need to wait to find out until the movie is released July 7, 2017.
Check out our exclusive photos from the set of Spider-Man: Homecoming.