Babu Frik's Heartbreaking Backstory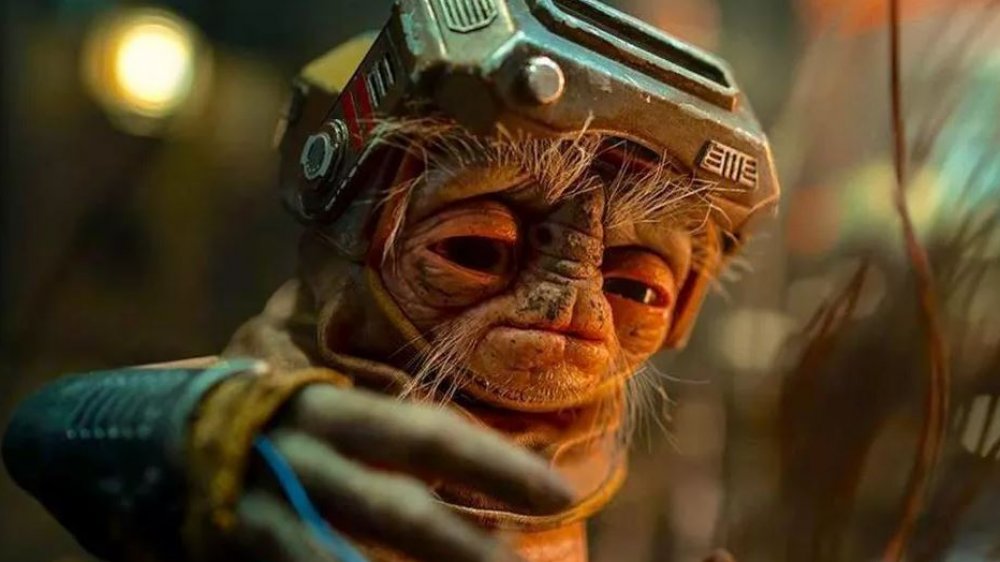 Lucasfilm
From the Ewoks to Baby Yoda, the Star Wars franchise has given us many incredibly cuddly creatures over which to obsess. Star Wars: The Rise of Skywalker added to the adorability by introducing us to Babu Frik (Shirley Henderson), the small, elderly, bewhiskered alien who's affiliated with Poe Dameron's (Oscar Isaac) old crew, the Spice Runners of Kijimi. The talented, tiny machinist played an instrumental part in the movie when Poe, Rey (Daisy Ridley), Finn (John Boyega), and the androids C-3PO (Anthony Daniels) and BB-8 went to him in order to see if he could dig into C-3PO's programming so the protocol droid could translate an important Sith text. Babu was able to come up with a solution, though his technical wizardry ultimately couldn't prevent C-3PO from rebooting to his factory settings after the difficult translation. 
The planet Kijimi was later annihilated by Emperor Palpatine's (Ian McDiarmid) upgraded Star Destroyers but, fortunately, Babu managed to escape with his boss, Zorii Bliss (Keri Russell). He even joined the Skywalker Saga's climactic Battle of Exegol, and the ensuing victory celebrations. That's plenty of activity for a new character in a movie that's absolutely jam-packed with storylines that have been going on for years, or even decades. If Shirley Henderson is to be believed, however, the cute character has lots more depth than The Rise of Skywalker managed to show us. Let's take a look at Babu Frik's heartbreaking backstory.
Babu Frik may harbor a hidden heartbreak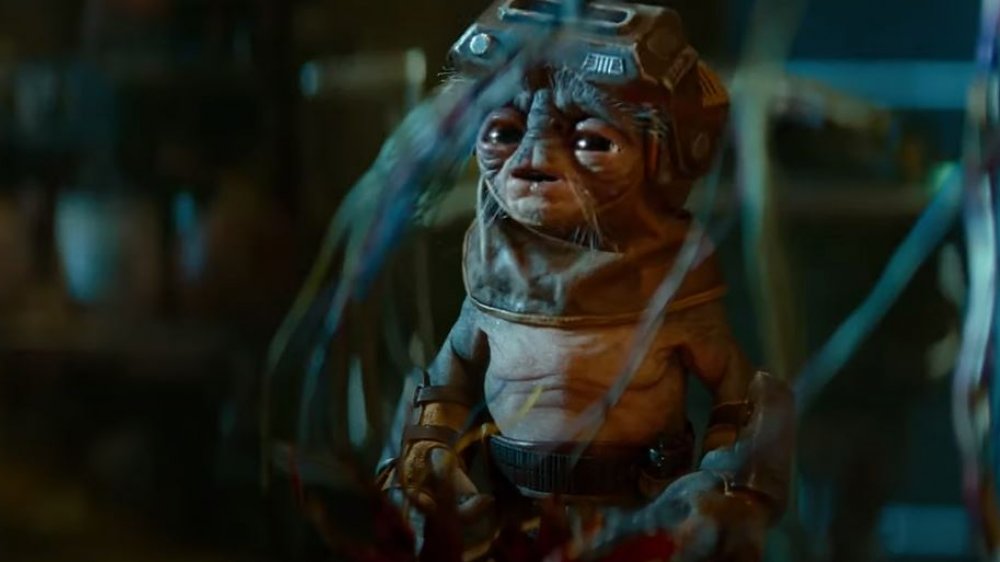 Lucasfilm
In an interview with Vanity Fair, puppeteer and voice actress Henderson revealed that the infinitely sympathetic and expressive Babu Frik is far more than just yet another cute Star Wars critter, as far as she is concerned. Though Babu's character design was largely ready by the time she came aboard, director J.J. Abrams gave Henderson a fairly free reign to develop Babu's personality and character, keeping what he liked and letting her improvise until they had what they needed. The end result was a peculiar creation with a distinctive, "fuzzy" vocal, who is simultaneously a laid-back fellow and a devoted artisan. 
The Babu Frik we see on-screen, however, has already plenty of years on him, and Henderson says that they haven't all been great. "Beyond the film, Babu has lived a life," she tells. "Somewhere out there is a lost love. He thinks about her sometimes when he sits down in his workshop and lets his thoughts drift away. That's what I think, anyway." 
It should be noted that Henderson makes it clear with that last line that Babu's history of heartache is not exactly official Star Wars canon. Still, the idea does come from a person who was instrumental in bringing the small droidsmith to life. Besides, now that we have the idea in our head, Babu Frik sure does look like he's seen his share of tragedy. Let's see the Porgs convey that kind of emotion.