The Surprising Reason Dave Filoni Almost Never Worked On The Clone Wars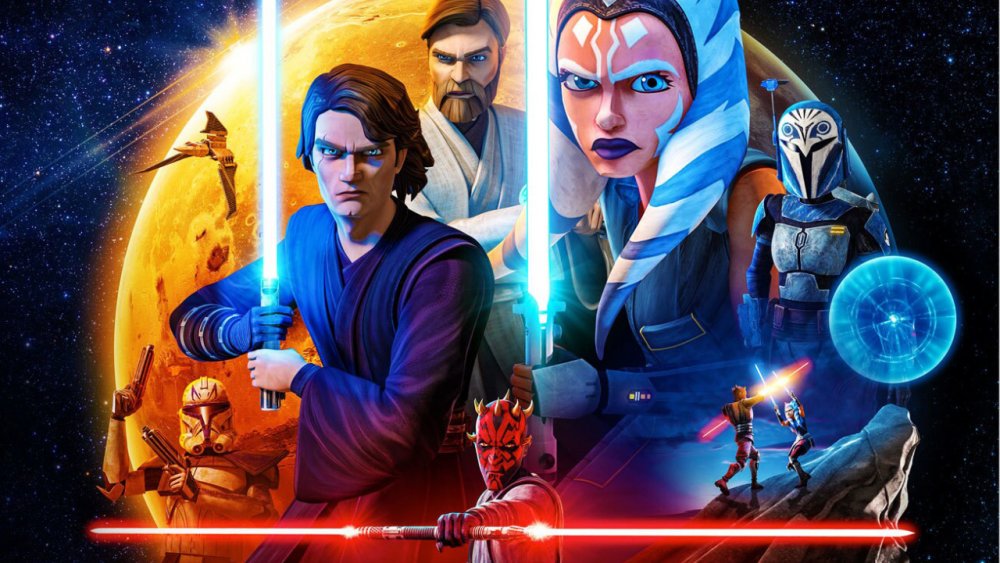 Disney/Lucasfilm
Few directors or animators can claim that their first dabble in live-action or CG was on a Star Wars property. Dave Filoni — writer-developer of The Clone Wars, an episodic director ofThe Mandalorian, and a diehard Star Wars fan – is one of those lucky creatives. However, prior to landing either job on The Mandalorian or The Clone Wars, Filoni's love for the universe — and some presumed pranksters on the SpongeBob team at Nickelodeon — nearly ended his run with one of TV and film's most prominent franchises before it even began.
During the first episode of the eight-part Disney+ documentary Disney Gallery: The Mandalorian, series creator Jon Favreau sat down with the show's other directors to reflect on the experience of helming the first live-action Star Wars series. In the midst of the discussion — which also featured Taika Waititi, Bryce Dallas Howard, Deborah Chow, and Ricky Famuyiwa — Filoni revealed that his obsession over Revenge of the Sith made him a target of jokes at Nickelodeon, where he was working as a director on Avatar: The Last Airbender. That almost made him pass on one of the coolest jobs of his career.
"I almost didn't get the job because I thought it was a practical joke," Filoni said. "I was working at Nickelodeon, and somebody called from Lucasfilm Animation, and I'm like, 'There's no Lucasfilm Animation.' I thought I had been just so excited about Revenge of the Sith coming out and talking about it all the time that the guys from SpongeBob were just, you know, busting my chops over Star Wars."
Filoni had a long 2D career working on popular animated series like King of the Hill and the critically-acclaimed Avatar: The Last Airbender before joining the Star Wars universe. So when a producer from the animation branch of Lucasfilm called asking about whether he'd be interested in working on the 2008 3D computer-animated series, Filoni was convinced it was a prank call.
"She's like 'Well, you've been recommended to us by George [Lucas],'" Filoni said, recalling his suspicion. "I'm like, 'Really? George recommended me, huh?' This is the way I'm talking!"
Even if he failed to get the Clone Wars job, Dave Filoni would have earned street cred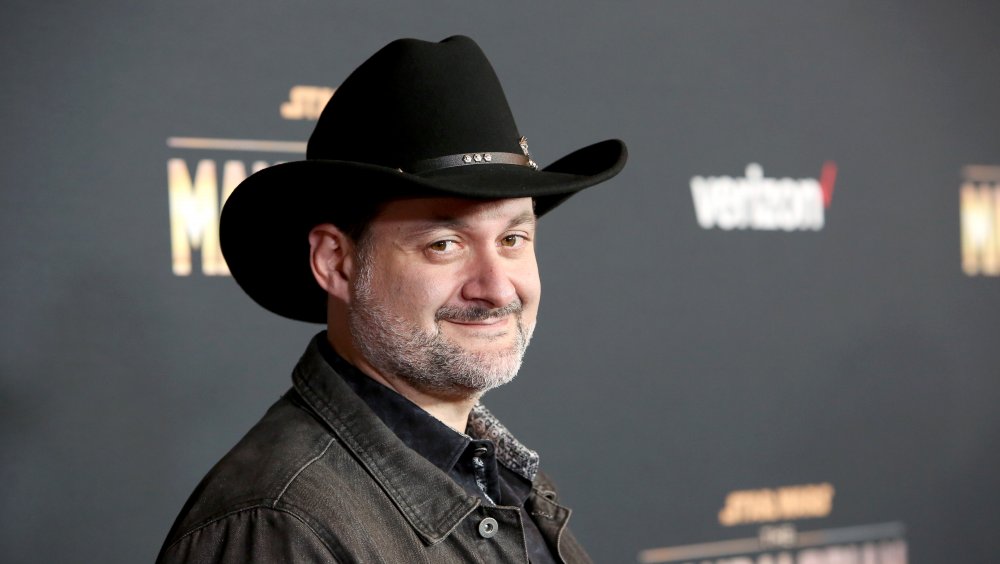 Jesse Grant/Getty Images
The Mandalorian executive producer and director said he was adamant about not buying into what he believed was a prank through almost the entire call. It wasn't until the two had scheduled Filoni's interview for a job on one of the most unique series in the Star Wars universe and the producer was ready to hang up that Filoni finally realized what was happening — but not before he tripped up the producer by demanding to know if the "guys from SpongeBob" had put her up to it.
"She's like, 'Is this Dave Filoni?' And I'm like, 'Yeah?'" Filoni recalled. "'Are you working on Avatar: The Last Airbender?' And I said, 'Well, yeah,' and she says, 'Well, you're the guy.' Then I realized — it just clicked. I'm like, 'Oh my God. You have no idea how the guy I am. I'm so the guy. I have a Jedi costume I'm making in my garage right now.'"
Later, that same producer told Filoni that she wanted to hang up on him "right then and there," but that she had already made the appointment. Filoni would go through two rounds of meeting with people before he eventually sat across from Star Wars creator George Lucas — and even then, he still didn't quite believe it all. But Filoni knew that even if he didn't get the job on The Clone Wars, talking with the man behind one of the most iconic franchises in Hollywood history was going to be quite the story to tell later on.
"I'm just sitting there like, 'I'm not getting this,' because he sees the best in the business, right?" Filoni said. "And all I can really think is, 'When I'm in line for Revenge of the Sith, I can outclass any nerd there. I've been in a room with George Lucas.'"
New episodes of Disney Gallery: The Mandalorian premiere on Disney+ on Mondays.