Jonny Quest Movie Could Set Up Sequels, Spin-Offs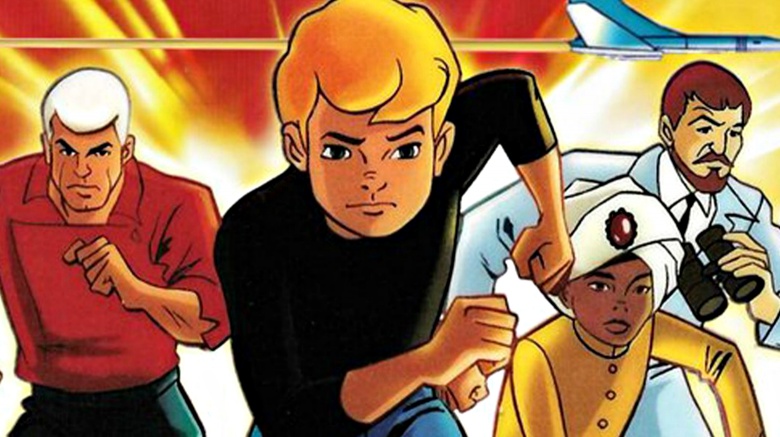 ABC
A live-action film based on Hanna-Barbera's '60s cartoon Jonny Quest has been in the pipeline for years, but now that Robert Rodriguez has taken over, we might be getting an entire movie franchise.
Last year, Rodriguez and Terry Rossio (Pirates of the Caribbean) began rewrites on Dan Mazeau's script. Forbes recently got their hands on a copy of Dan Mazeu's script after rewrites by Rodriguez and Terry Rossio (Pirates of the Caribbean) and says it sets up a "potential tentpole picture capable of spinning off a whole expanded universe of franchises."
Initial reports from last May had Rodriguez directing Jonny Quest, but he's now just serving as a writer. Rumored directors in the mix include Justin Lin (Fast & Furious 6, Star Trek Beyond), Scott Derrickson (Doctor Strange) and Joe Cornish (Attack the Block). There's also no official word on casting, but Forbes claims from insiders that there's a lot of interest among A-list actors for the role of Race Banon – the leader of Jonny Quest's team. Actors rumored to be in the running include Bradley Cooper, Will Smith and Idris Elba.
From the script review, Forbes offered up a wealth of details about the plot. The movie will be based on episodes of the original '60s cartoon; it includes the introduction of Bannon to the Quest family; it's focused on the relationship between Jonny and his father; Hadji's origin story will be tied in; Jade is a key character; and there should be plenty of jet packs.
Production meetings could begin this fall.