Avatar 2: Get Your First Look Behind The Scenes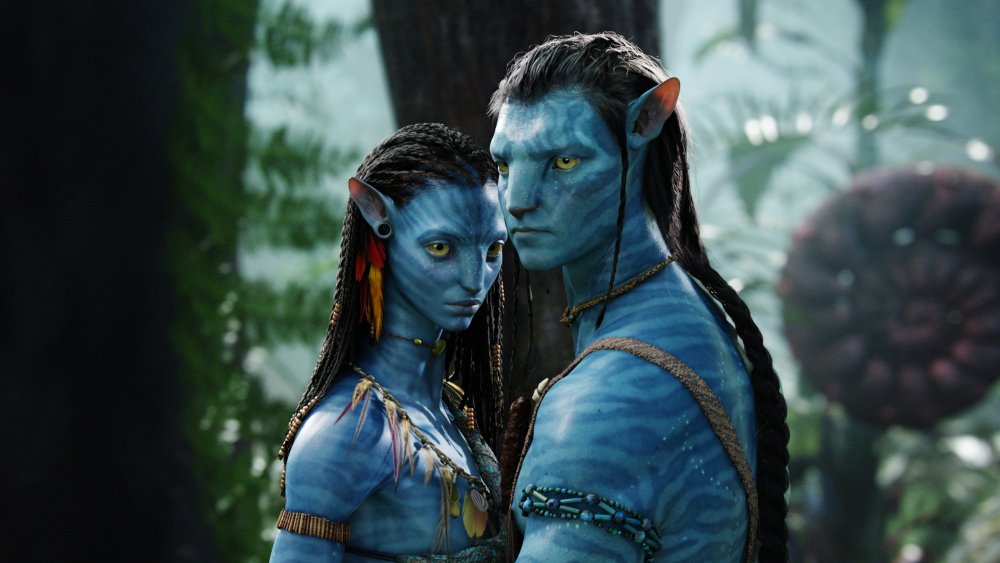 It's been a seriously long wait, but director James Cameron is finally ready to share the first tiny behind-the-scenes peek at the forthcoming Avatar 2.
This week, the official Avatar Twitter account posted a photo showing stars Sigourney Weaver (Dr. Grace Augustine) and Joel David Moore (Dr. Norm Spellman) alongside producer Jon Landau on the set of the body-hopping sci-fi sequel. The caption of the photo reads, "From the set of the Avatar sequels: Producer Jon Landau, Sigourney Weaver, and Joel David Moore revisited the Site 26 Shack to shoot scenes for the new films. Follow Jon on Instagram at 'JonPLandau' for more sneak peeks!"
This photo is also technically a behind-the-scenes look at Avatar 3 and 4, since the whole batch of sequels is being shot simultaneously in scenic Manhattan Beach, California, and on location in New Zealand. The teaser at the end would also seem to indicate that Landau plans to post additional images from the production in short order, so fans should stay tuned for more of the like.
Avatar 2 set to be the first of three return visits to Pandora
Avatar 2 is the first of three planned sequels to 2009's Avatar, an interplanetary adventure and visual effects tour de force that was once the highest grossing film of all time. After only 35 days of wide release, Avatar became the first film to gross over $2 billion. Adjusting for inflation, that placed the film well ahead of every other feature in history except for Gone With the Wind (via Guinness World).
Given the film's success, a sequel seemed inevitable. Sure enough, James Cameron announced soon after the first film's financial domination became obvious that he was in the planning stages for another film. At the time, Cameron hoped to release Avatar 2 in 2014, but in the process of development one film became two and ultimately three, which the Titanic director decided to film all in one go. That pushed the release date for the first sequel film all the way out to 2021, where it still remains.
The plot of Avatar 2 picks up 12 years after its predecessor. Now integrated into his Na'vi avatar body full-time, Jake Sully (Sam Worthington) has settled down on Pandora to build a family with Neytiri (Zoe Saldana). Their lives are thrown into chaos when the evil R.D.A. corporation returns to the alien planet to finish the work they started in the first film.
Check back for updates coming from the cast and crew as the long-awaited release date draws nearer.