Rocketeer Reboot Is In The Works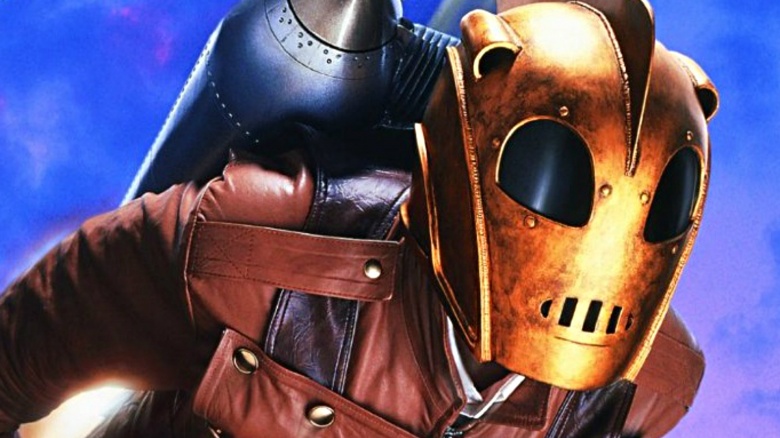 Walt Disney Pictures
The Rocketeer is poised to blast out of your old VHS library and into the 21st century – well, sort of. Walt Disney Studios is developing a reboot of the '90s action-adventure that will be headlined by a black female character.
The Rocketeers will be set six years after the events of the 1991 flick (which is set in 1938) and follows a young African American female pilot who assumes the identity of the Rocketeer after the high-flying hero (played by Billy Campbell in the original) goes missing during a battle with Nazis. The new Rocketeer must stop a corrupt rocket scientist from stealing jet-pack technology during a turning point in the Cold War, according to THR.
The Rocketeer was based on the popular '80s indie comic by Dave Stevens, but the reboot comes from the minds of NBA star Blake Griffin of the Los Angeles Clippers and Ryan Kalil of the NFL's Carolina Panthers, who approached producer Brigham Taylor (The Jungle Book) about the project. Max Winkler (son of Happy Days star Henry Winkler) will write the script with Matt Spicer.