Two MCU Phase 4 Movies Changed Release Dates Yet Again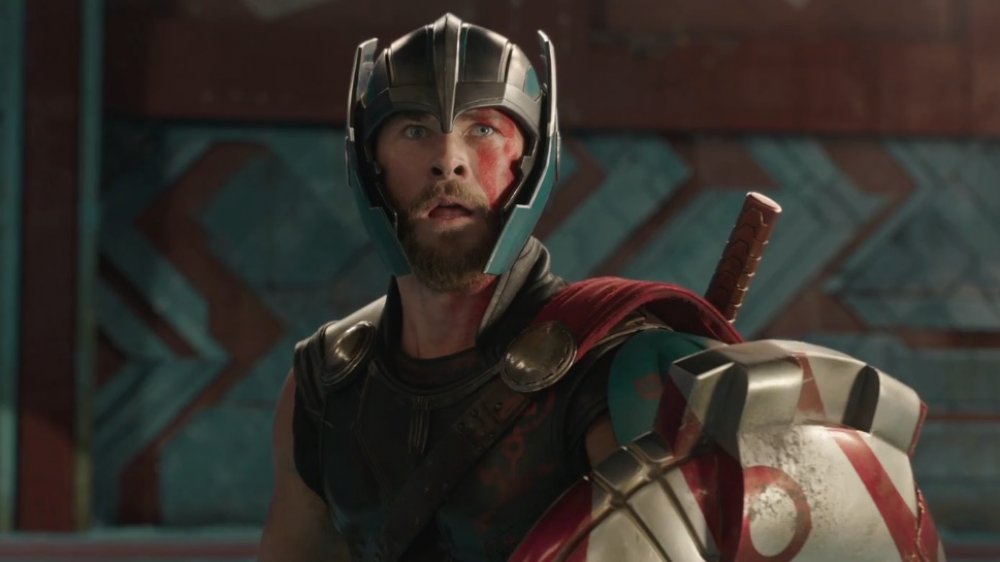 Disney/Marvel Studios
The Marvel Cinematic Universe movies have been forced to continue their game of involuntary musical chairs. 
After the entire franchise pushed all of its announced films back one previously established release slot on the years-long schedule due to movie theaters' closures in the wake of the coronavirus pandemic, it turns out a little more finagling was necessary as complications have begun to creep into the individual productions themselves. Per Collider, two upcoming Phase 4 films have shifted release dates for a second time this month.
One is a major change, the other very minor. Thor: Love and Thunder will be moved up one week, now to be released on February 11, 2022. Directed by Taika Waititi, the fourth Thor film was originally slated for release on November 5, 2021; it was then pushed to February 18, 2022. The big blow hits Doctor Strange in the Multiverse of Madness; the Doctor Strange sequel — first set to launch on May 7, 2021 and then moved to November 5, 2021 – has been put all the way back to March 25, 2022. 
This change has further disrupted another MCU release, but the project doesn't have a public title as of this writing. The joint Sony-Disney Spider-Man sequel to Far From Home will take the date vacated by Doctor Strange in the Multiverse of Madness: November 5, 2021. There are quite a few very delicate plates being spun, here.
For Love and Thunder, one is led to assume that the slight move up in the schedule is to accommodate anyone who might want to see the movie as a Valentine's Day celebration. Certainly there's nothing more romantic than watching Chris Hemsworth throw his magic hammer around on the silver screen. It has the word love in the title and everything, after all. Doctor Strange's move, however, has seemingly more somber reasons behind it.
A delicate balancing act, disrupted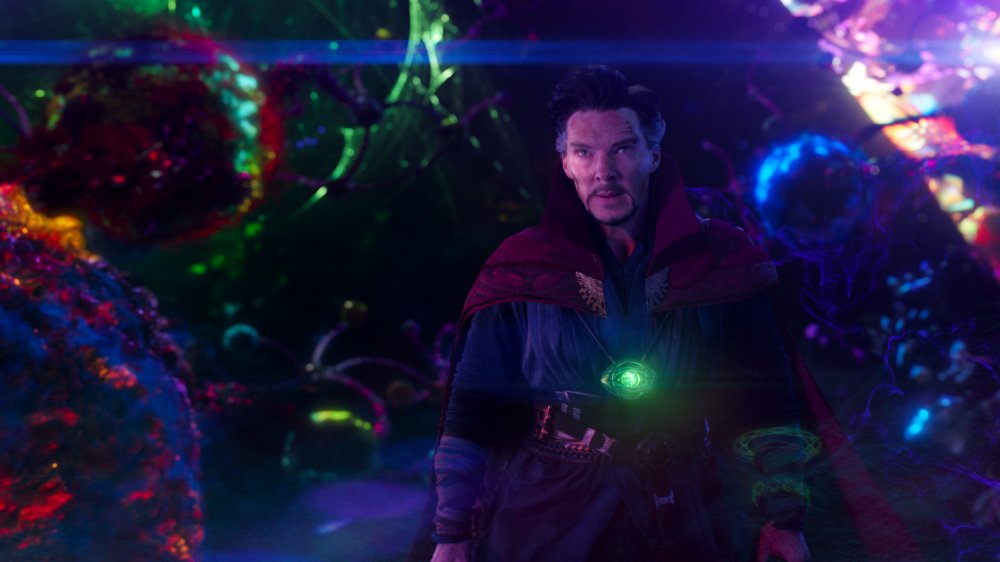 Disney/Marvel Studios
Doctor Strange in the Multiverse of Madness was originally set to begin production in June. While there has been no formal announcement from Marvel Studios, pulling the release date back almost six months likely means that Disney and Marvel understands that it may be exceedingly difficult to begin filming in the summer — perhaps even impossible, depending on where they want to work. The first Doctor Strange film had a fair amount of location shooting, and international travel is currently a challenge. On top of that, irrespective of whether the filming is domestic or international, the health and safety of the cast and crew has to come first.
What this means for the intended continuity for the franchise as a whole remains to be seen. When the Phase 4 slate was first announced in the before times (July 2019), the release order of both MCU films and the television shows (which are similarly delayed now) meant for the shiny new Disney+ platform were supposed to be significant, and their stories and/or character arcs would play into one another. Disney and Marvel naturally didn't say how critical that would be to each individual film, but even if the connection is casual, there may need to be some script rewrites somewhere now that Doctor Strange in the Multiverse of Madness has been moved out of its previous release order. 
This is the third setback to befall the Doctor Strange sequel since Scott Derrickson bowed out of directing the film (he's still attached as executive producer) and Sam Raimi took over to replace him. That also could be part of the delay: directors each bring their own creative identity to the film, so some changes may be happening behind the scenes insofar as style and perhaps some minor script redrafting. Fans can take some comfort in knowing that, despite the setbacks, this movie certainly isn't going away; they're just going to have to wait a little longer to see it.