Bones: The Importance Of The Pictures In Booth's Office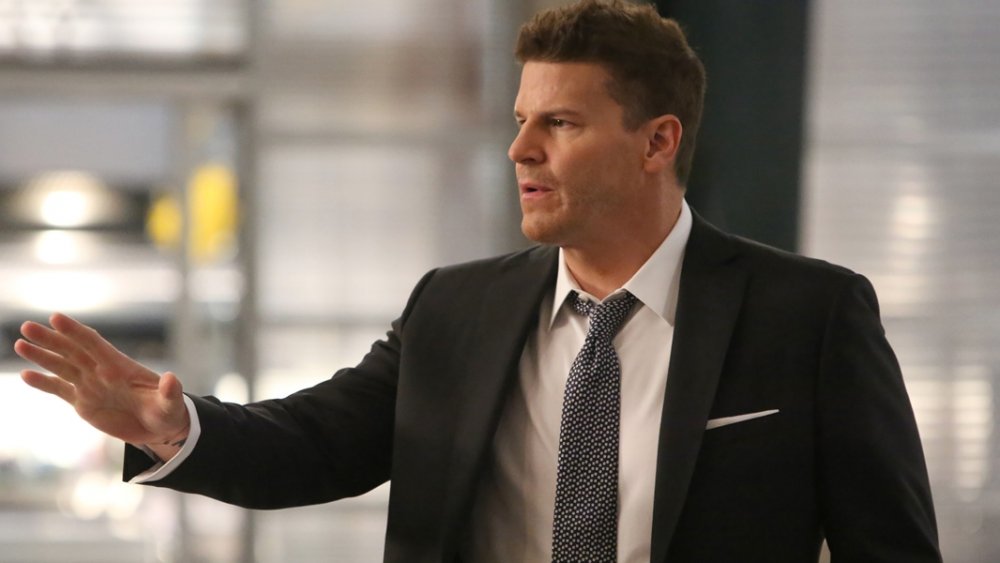 20th Television
Seeley Booth, half of the charismatic protagonist team along with Dr. Temperance "Bones" Brennan (Emily Deschanel) on the crime dramedy Bones, is in a lot of ways designed to be the ultimate man's man. He's a sharpshooting veteran of the Gulf War and multiple other overseas campaigns. He's tough as nails, but has a soft spot born of a difficult childhood and struggles suffered during his military service. Booth is full of flaws and life, adding a lot of dimension to a character that could have been just another stoic, chiseled-jaw strongman on television.
David Boreanaz, the man who portrayed Booth for 12 years on Bones, clearly put a lot of effort into cultivating his character — even borrowing experiences and interests from his own life to add onto his character's. It's pretty common on episodes of Bones to visit Booth's office and see his desk, where he keeps many things that are important to him close at hand. But along with that comes two less obvious things: a black-and-white photo of a hockey team, and a color photo of a single hockey player. To be on that desk is to be part of the background color illustrating Booth's life. So what are they, and what is their importance to him?
The photos in Booth's office characterize the fictional man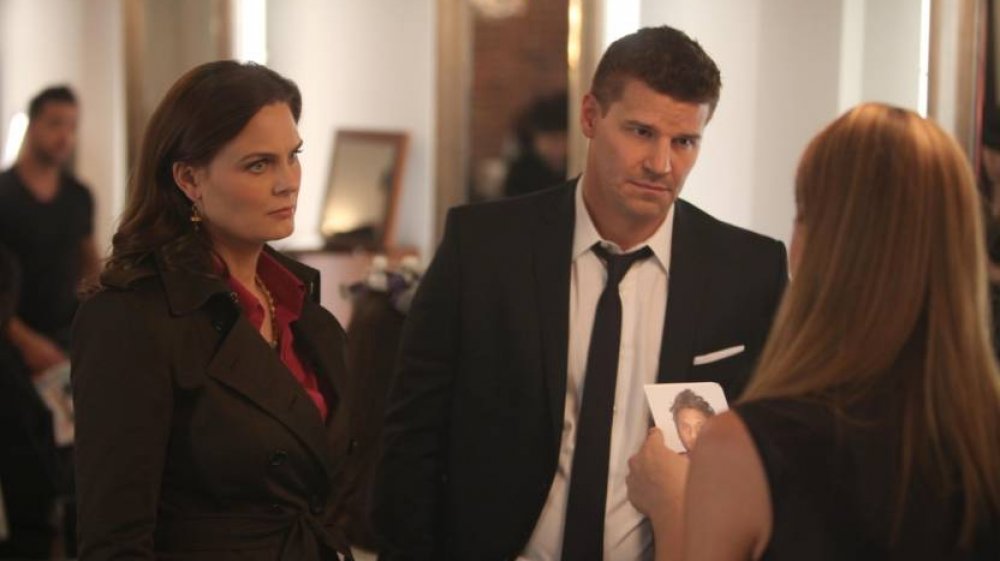 20th Television
Longtime fans will know that Booth grew up in Pittsburgh, but was born in Philadelphia. (And he's related to a historical figure with the same last name.) The black-and-white photo on his desk is of the Philadelphia Flyers, a quiet little recognition of Booth's birthplace coupled with his passion for Pennsylvania sports. He also has a Pittsburgh Penguins jersey in his office, and can be seen sipping coffee from a Steelers mug every once and again.
The other photo, however, might be more special. It's a signed portrait of Bobby Orr, who is recognized by many as one of the greatest professional hockey players to ever play. The picture's inclusion on Booth's desk does imply a curious case of timing, however; Orr retired from play in 1978, and while Booth has no definitive canonical age, he likely would have been born in the early '70s, a little too late to have seen much of Orr's play as a formative experience. Orr also played for the Boston Bruins, not one of Booth's beloved Pennsylvania teams.
Why include it then? It might have more to do with the man himself as a personal hero. Orr is famous for his generosity and extreme humility, and has helped other former players with addiction rehab. He even personally housed former Bruins trainer John "Frosty" Forristall, who had been diagnosed with brain cancer, for a year until he passed away in 1995 (via Sports Illustrated). Orr also testified against his former agent during the infamous NHL Players' Pension scandal in the early '90s. At the core of Orr's personality are honor and modesty — similar virtues Booth also aspires to as a character, being a recovered gambling addict and duty-filled combat veteran.
The pictures also characterize the real-life man, Bones actor David Boreanaz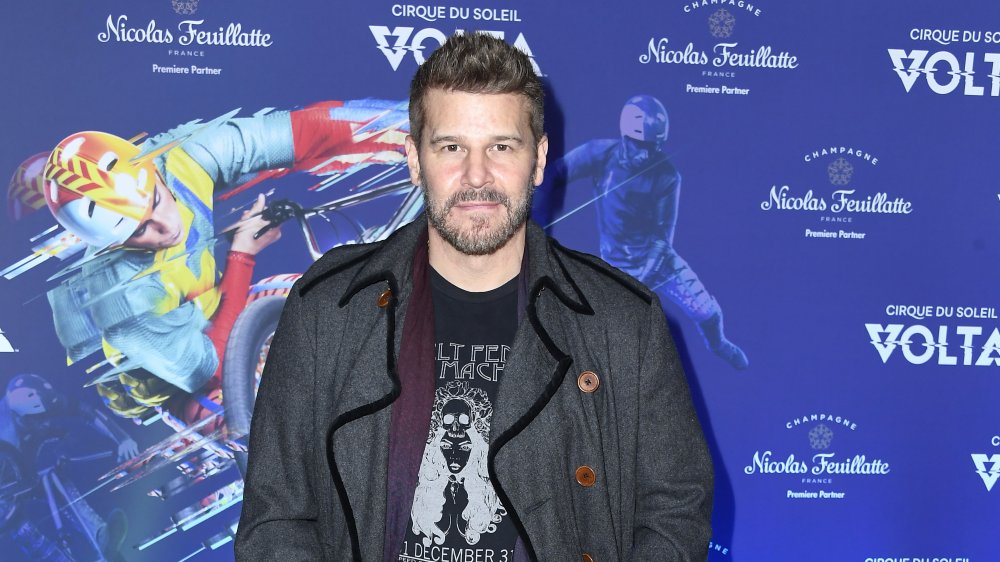 Frazer Harrison/Getty Images
The photos on Booth's desk represent a two-way street, because David Boreanaz himself is a massive hockey fan. He'll even pop up at the occasional NHL gala as a celebrity fan, and give a quip or two for official videos. 
To a certain extent, Booth has lived a life slightly adjacent to Boreanaz; the actor was born in Buffalo, but spent his formative years in Philadelphia. As you might imagine, he's lifelong Philly Flyers fan because of this. But just how rabid of a fan is he? Well, Boreanaz wrote an essay in 2012 in anticipation of the Flyers playing the Rangers for that year's NHL Winter Classic, celebrating his beloved team with a story about the first time he saw the team play at the Spectrum arena. In the essay, he waxed poetic about how the team reflects Philadelphia's blue collar values. Booth gave a similar speech once on the series, telling Bones about childhood enthusiasm for hockey. Clearly, the inspiration is definitely drawn in a direct, bold line between Booth and Boreanaz.