Under-The-Radar Movies You Need To See This Fall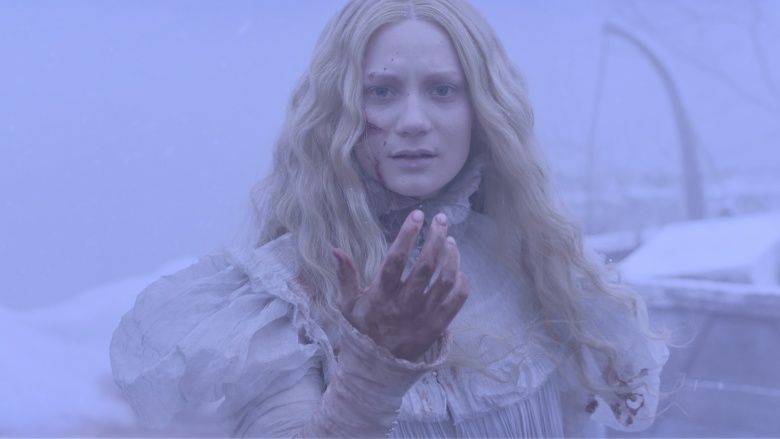 Although the weather outside may tell you otherwise, the fall movie season is fast approaching. Which means those omniprescient superheroes will take a backseat to issue movies, arthouse dramas and the much-anticipated awards season. By now, everyone has set aside time to see high-profile releases like Star Wars: Episode VII – The Force Awakens, Joy, and The Revenant. That's why we've pulled together a list of some lower-profile flicks everyone will be talking about by Christmas.
Sicario (Sept. 18)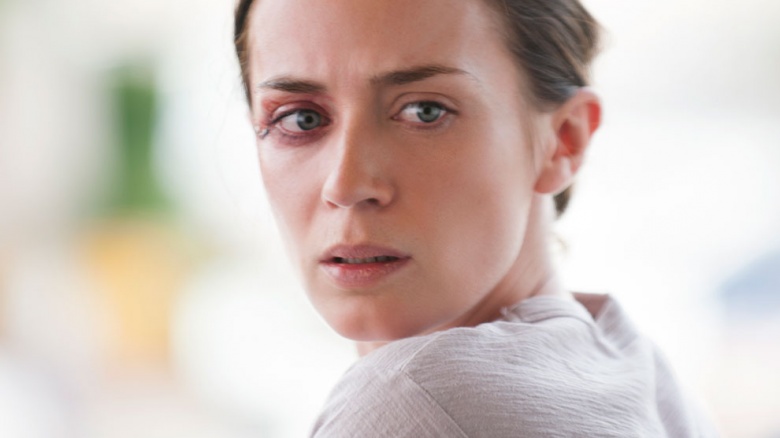 Prisoners remains one of the most underrated movies of 2012, so naturally, we're totally pumped for director Denis Villeneuve's big follow-up, Sicario, about the war on drugs between the U.S. and Mexico. As an added bonus: Villeneuve fought hard to keep Emily Blunt in the lead role when the studio said they wanted a man instead. So far, the battle was worth it: Sicario opened to (mostly) raves when it premiered at the Cannes Film Festival in May.
The Walk (Sept. 30)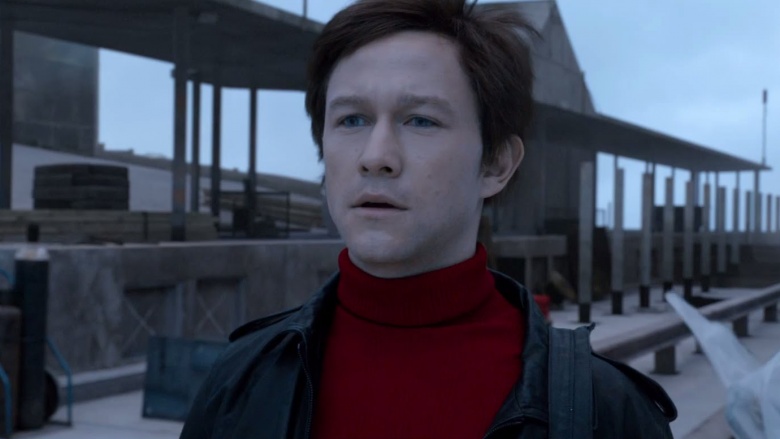 The 2008 documentary Man on Wire, about high-wire artist Philippe Petit's now famous walk across the World Trade Center's Twin Towers in 1974, wowed critics and audiences so much that it went on to win the Oscar for Best Documentary Feature. Most people would have left it at that. And yet, most people aren't Hollywood film producers. So, seven years later, we're getting an inspired-by-true-events version of Petit's story—this time, with Forrest Gump director Robert Zemeckis sitting behind the camera. Will it recapture the magic of Man on Wire? Based on the trailer, Joseph Gordon-Levitt's French accent sounds shakier than Petit's actual walk. Still, we'll admit the final moments looked pretty intense.
Freeheld (Oct. 2)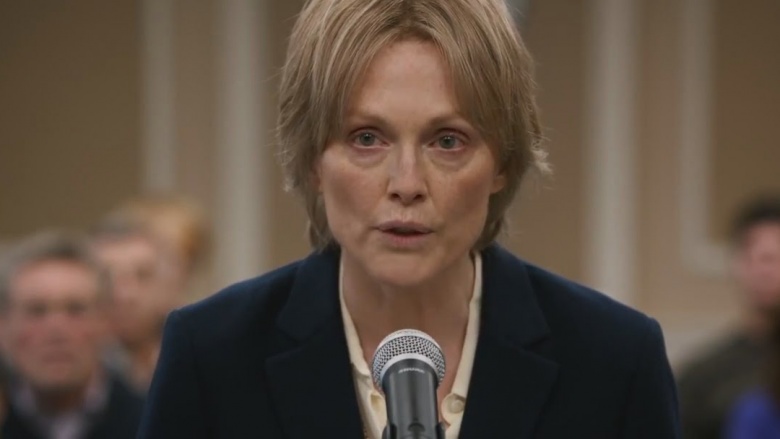 In Hollywood, success is often propelled by good timing. Such looks to be the case for the gay civil rights drama Freeheld, opening just months after the Supreme Court legalized gay marriage across all 50 states. In it, Julianne Moore plays a terminal cancer patient who's trying to transfer her pension benefits to her girlfriend (Ellen Page) before she dies. Moore's name alone will be enough to attract an audience, especially since this will be her first prestige project since winning an Oscar for Still Alice. And since this has been a passion project for Page for years, Freeheld could wind up being exactly the uplifting biopic Oscar looks for almost every year.
Legend (Oct. 2)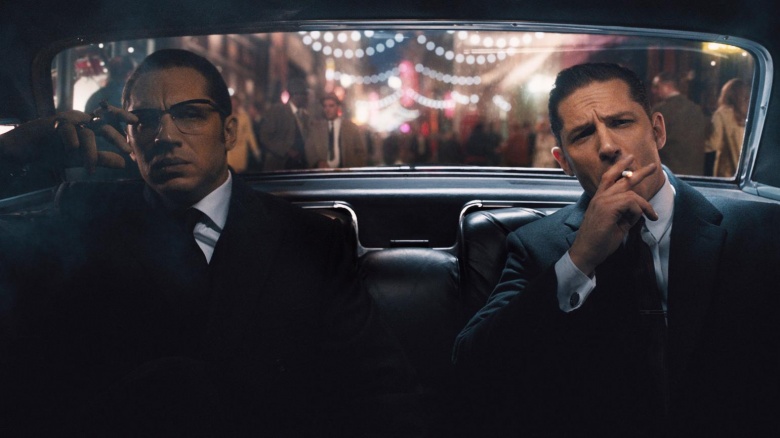 Fans of Mad Max: Fury Road will want to check out the British crime drama Legend, in which star Tom Hardy plays the dual roles of gangster brothers Reggie and Ron Kray. Although Hardy is currently generating more Oscar buzz for his performance in Alejandro G. Inarritu's The Revenant (out Christmas), the fact that Legend will run at the Toronto Film Festival in September suggests it could be a contender, as well.
The Martian (Oct. 2)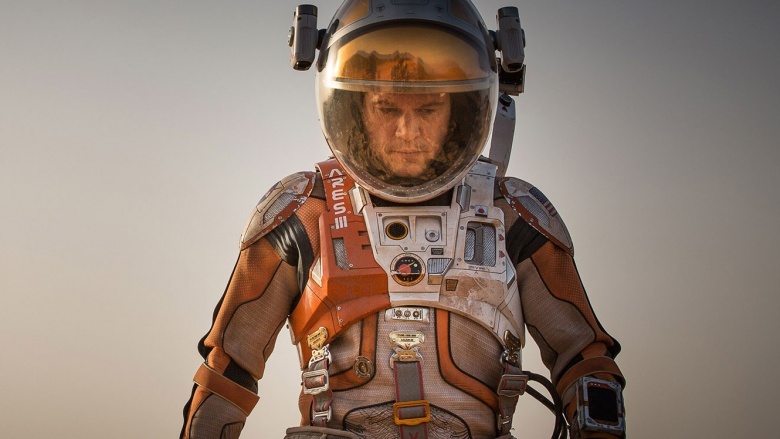 Although he's one of the most respected directors of all time, Ridley Scott tends to be more hit-or-miss these days. Still, with Matt Damon leading the outer-space epic The Martian—about an astronaut trying to survive on Mars after a mission goes horribly wrong—we're hoping Scott can finally reclaim the sci-fi throne he's been after for years. The best line in the trailer—"I'm going to have to science the s*** out of this"—is already iconic.
Bridge Of Spies (Oct. 16)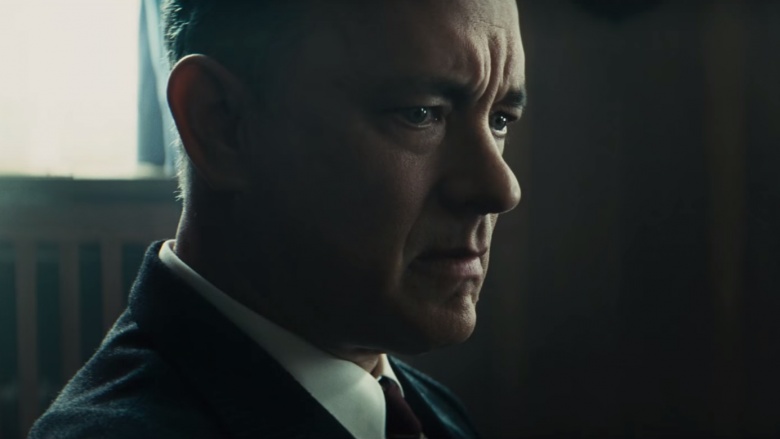 We're still bummed that Tom Hanks didn't get an Oscar nomination for his career-best performance in Captain Phillips, which is why we're holding out for the Cold War spy drama, Bridge of Spies. Sure, the last time Hanks teamed up with Steven Spielberg was a disaster (try to find one person out there who liked The Terminal), but this flick actually looks both interesting and compelling. It doesn't hurt that it was co-written by the Coen brothers.
Crimson Peak (Oct. 16)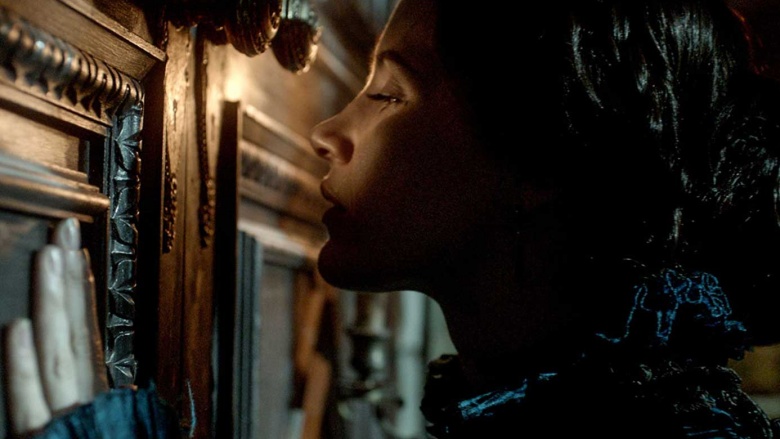 Over the last few years, the run-up to Halloween has been dominated by cruddy horror remakes and unnecessary sequels. So, it'll be nice to see a real thrill master like Guillermo del Toro scare up something good this time around. He's assembled an incredible cast for Crimson Peak (among them Jessica Chastain and Tom Hiddleston). Plus, the film's trailer was scary as you-know-what.
Steve Jobs (Oct. 19)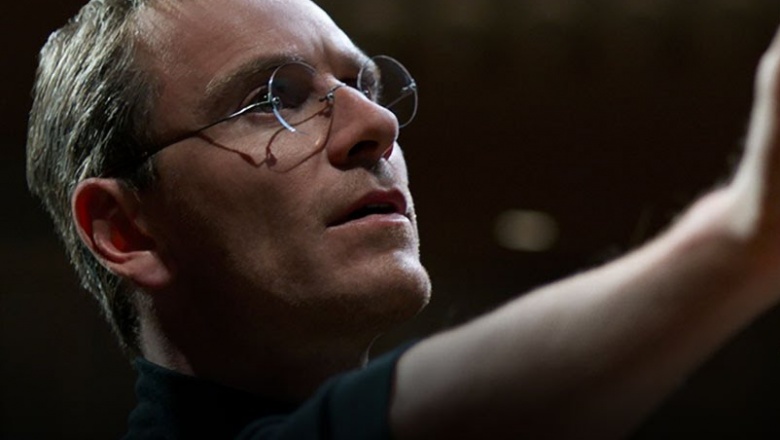 Oscar-winning screenwriter Aaron Sorkin created movie magic with his meticulous telling of the rise of Facebook in 2010's The Social Network. Now, he's set to take on another tech giant: Apple co-founder Steve Jobs in the eponymous biopic from Slumdog Millionaire's Danny Boyle. Irish actor Michael Fassbender will take on the title role, leading a cast that includes everyone from Kate Winslet to, yes, Seth Rogen, who plays Jobs' right-hand man, Steve Wonziak. Will Sorkin be able to strike lightning twice? The film's trailer suggests yes; Fassbender's accent suggests otherwise.
The Secret In Their Eyes (Oct. 23)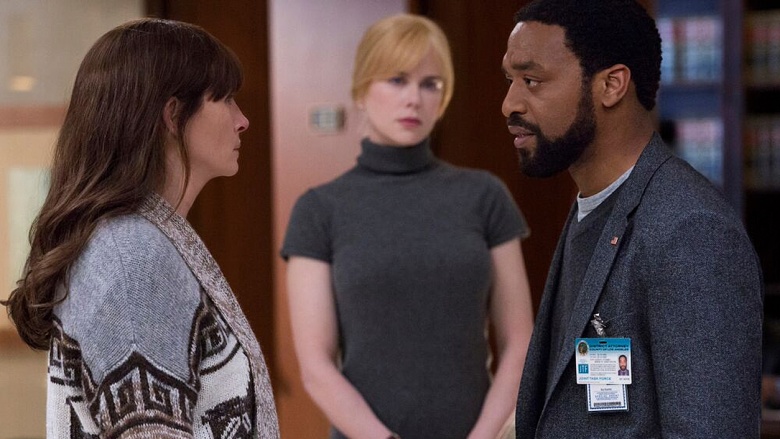 Film buffs everywhere scoffed when they found out that the Oscar-winning Argentinean drama The Secret in Their Eyes was being re-made for American audiences with Nicole Kidman and Julia Roberts. We were among that group—until we saw the film's haunting trailer, which teases what could become a real dramatic showcase for Roberts. She plays a mother seeking revenge for the death of her daughter years after it occurred, a major—and welcome—departure for the actress. We liked what we saw from Roberts in the otherwise messy August: Osage County. Here's hoping she continues her winning streak.
Suffragette (Oct. 23)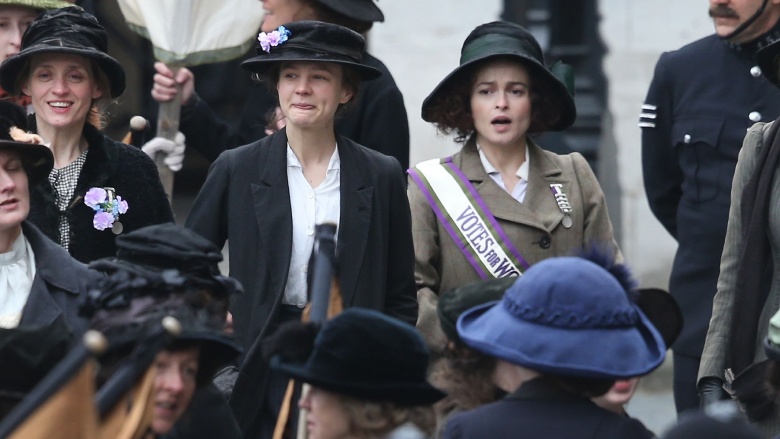 Fresh off her surprise hit, Far From the Madding Crowd, Oscar-nominated actress Carey Mulligan is set to tackle another topical issue, women's rights, in the British drama Suffragette. Backed by everyone from Helena Bonham Carter to—duh, of course—Meryl Streep, Suffragette is poised to become a major Oscar vehicle for Mulligan, and could make a run for Best Picture as well.
Brooklyn (Nov. 6)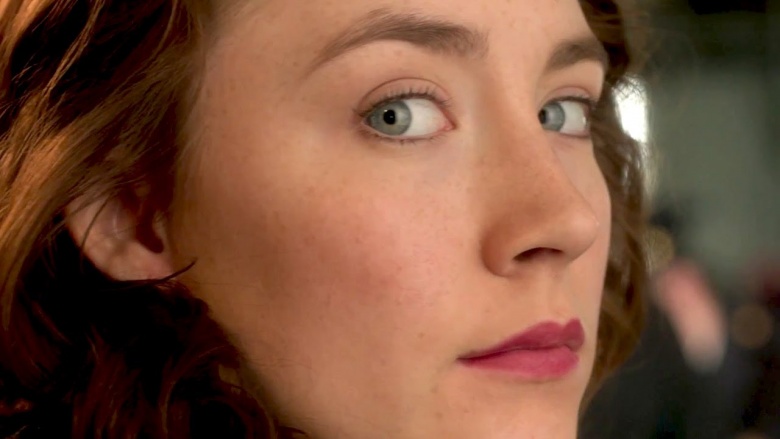 Get your tissues ready for globe-trotting romantic drama about an Irish immigrant (Oscar nominee Saoirse Ronan of Atonement) who must choose between her family at home and the Italian-American boy she meets in 1950s New York. Yeah, that sounds a little sappy. But before you start writing it off as Nicholas Sparks-lite, know this: Brooklyn earned rave after rave when it debuted at the Sundance Film Festival in January. This is one melodrama that's actually worth paying attention to.
Creed (Nov. 25)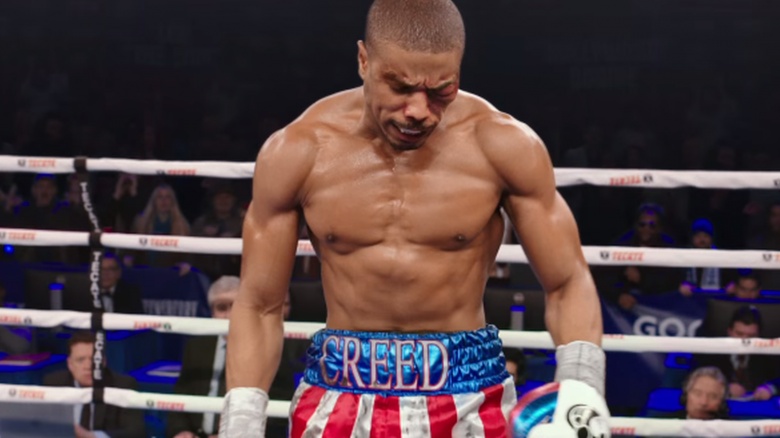 Over the years, the Rocky franchise has been tarnished by so many terrible sequels, it's hard to remember that the original won the Best Picture Oscar in 1976. Could the reboot-spin-off Creed steer things back on course? The talent involved is certainly more—how do we put this lightly?—intriguing than Sylvester Stallone. Director Ryan Coogler has the acclaimed Fruitvale Station under his belt, and star Michael B. Jordan has been on the cusp of a breakout for years. Still, considering the last iteration of Rocky was a pretty crappy Broadway musical, we won't hold our collective breath.
The Danish Girl (Nov. 27)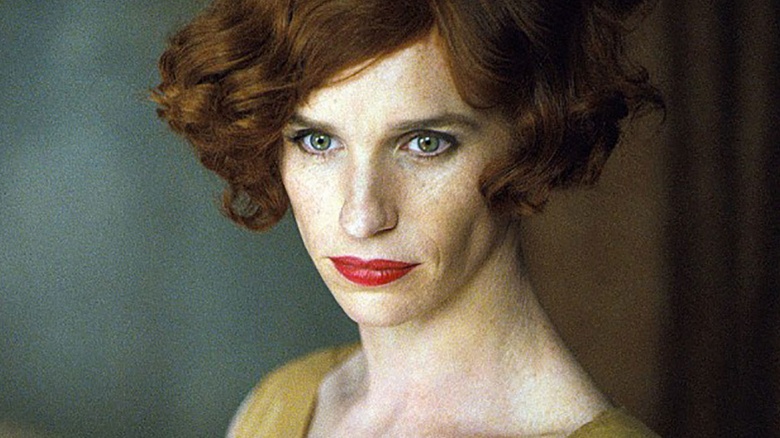 Can Eddie Redmayne become the first actor since Tom Hanks to win back-to-back Best Actor Oscars? All signs are pointing to "yes" based on the photos released from the set of The Danish Girl, in which Redmayne plays one of the first people ever to receive sexual reassignment surgery. Combine that timely subject matter with the fact that it's being directed by an Oscar winner (Tom Hooper of The King's Speech), and, well, Eddie may want to start writing speech number two.
In The Heart Of The Sea (Dec. 11)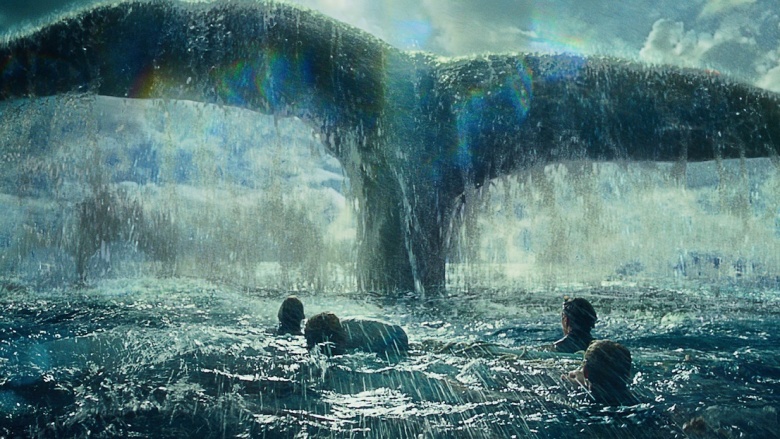 Warner Bros. showed signs that they had good faith in Ron Howard's epic, In the Heart of the Sea—about the sinking of the Essex whaleship that went on to inspire Moby Dick—when they pushed up the film's release date from March 2016 to a much more awards-friendly December 2015. At the very least, the trailer is setting up the film to be one heckuva action ride—certainly more thrilling than than the 700-page Herman Melville story we all pretended to read in high school.
Carol (Dec. 18)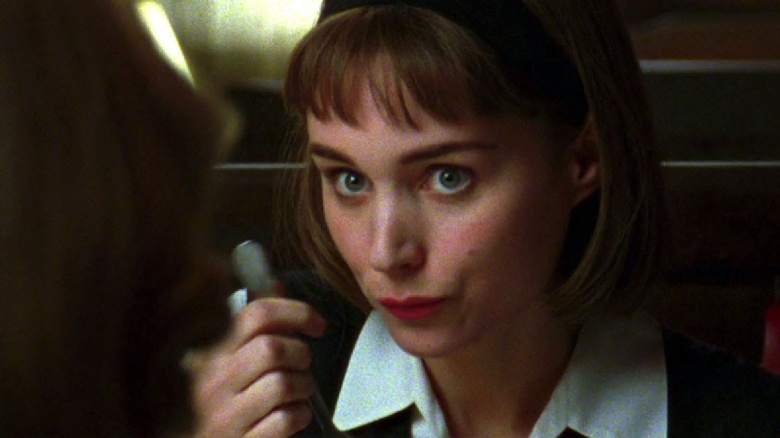 "Masterpiece" was the word many critics associated with Todd Haynes' 1950s lesbian drama Carol after it had its world premiere at the Cannes Film Festival in May. Among the film's many offerings: two raved-about performances by Cate Blanchett and Rooney Mara, who play a housewife and shop girl, respectively, who fall for each other amid the rigid social rules of the '50s. It's also a return to form for Hayes, who previously brought us such memorable classics as Far From Heaven and Safe. In other words: we'll be there on opening day.