Why Leo From The Main Event Looks So Familiar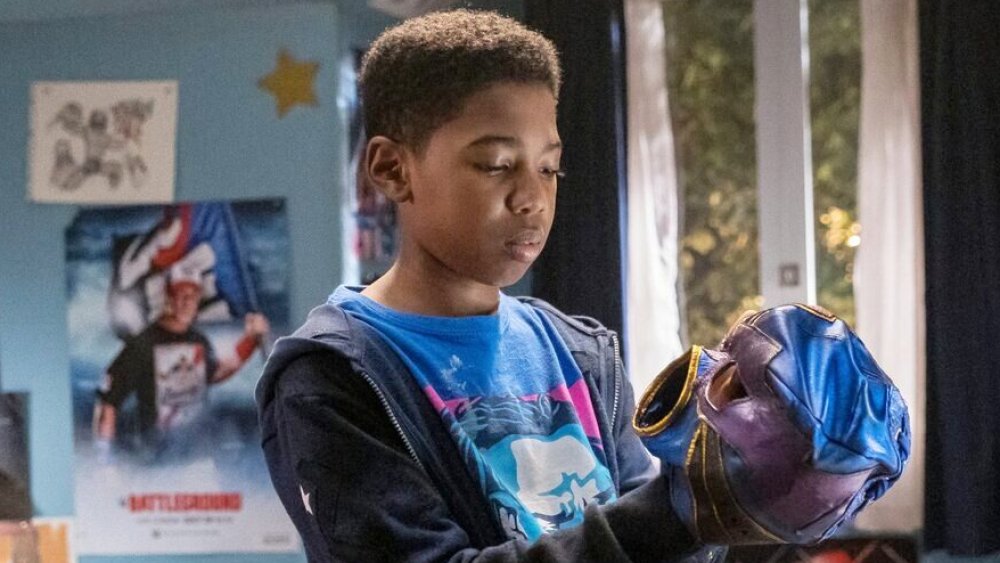 Netflix
The Main Event is the latest film released under the WWE movie studio label, this time on Netflix, following last year's acclaimed theatrical release Fighting With My Family. This new flick, however, takes on a superhero bent, with a kid named Leo discovering a magical luchador mask that makes him able to match any wrestling star (of which there are many in this movie) hold for submissive hold, all while still looking like the pipsqueak 11-year-old he is. 
In another ripped-from-the-comic-page turn, Leo learns that, indeed, power does come with a heck of a lot of responsibility. It's a children's movie first, odd as that may sound coming from a franchise that makes its money off of its stars slamming cans of Bud Light against their foreheads and howling at the moon for theatrical emphasis.
The young man at the center of The Main Event, however, isn't only just getting started building a career. His name is Seth Carr, and he entered showbiz about as young as one can; his mother started him out with modeling as a baby. That continued as he aged beyond toddlerhood, and as Seth grew, he acquired an interest in becoming a second-generation actor like his mother, who is a theater actress who operates her own studio specializing in teaching the Meisner method of acting. Seth even attends classes under his mother's tutelage, as he's grown old enough for them himself. At just 13, he's already had a lifelong career, and you have definitely seen him before. Here's why Leo from The Main Event looks so familiar.
Seth Carr already has a lengthy television resume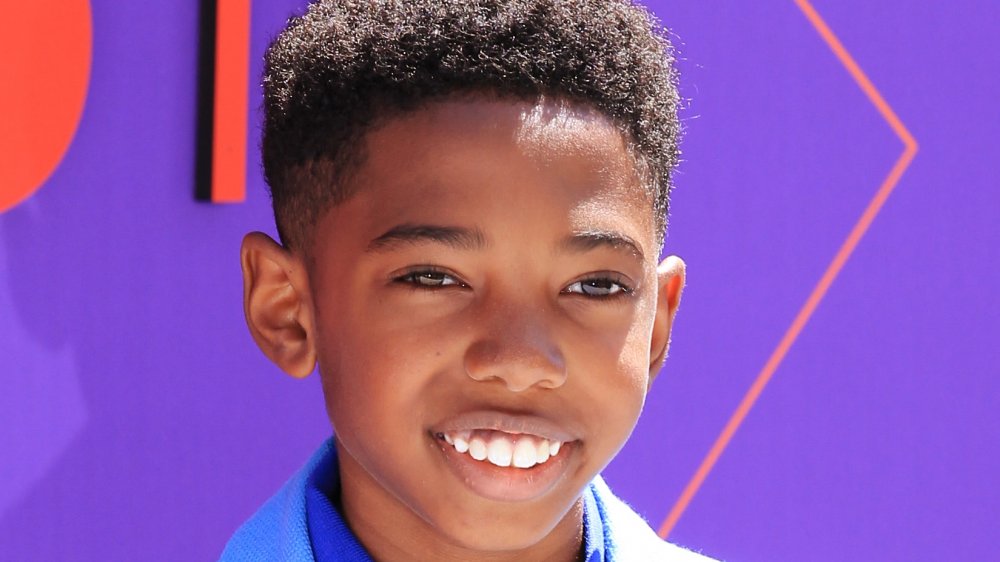 Leon Bennett/Getty Images
Like many young actors, Seth has cultivated a career first through television, initially with tiny roles as kids wandering through the background of shots, or as somebody's child featured briefly in an episode about another character's backstory. He's popped up in Hot In Cleveland, Code Black, and Superstore, all in one-off bit roles; that changed when he was cast in Brooklyn Nine-Nine as the childhood version of the illustrious and hyper-serious Captain Holt in a couple of episodes that flashed back to that character's youth. He appeared in another recurring role on the long-running Amazon Prime crime procedural Bosch as the son of one of Bosch's (Titus Welliver) investigative partners during the 2017-2018 season. These were small roles, but they illustrated a definite upward curve in Seth's public profile.
More recently, he held secondary recurring roles on the short-lived Nickelodeon fantasy comedy Knight Squad, as well as the Netflix teen drama Free Rein (which stars Jaylen Barron of Shameless fame). When all the various commercials he has appeared in (including brands like California's tourism board, BMW, and Walmart) are added on top, Seth already has an impressively thick resume for barely being a teenager. All of these popular programs alone increase the likelihood you've seen his face multiple times, but the most impressive entry in his filmography just about guarantees it.
Seth Carr appeared in one of Marvel's best movies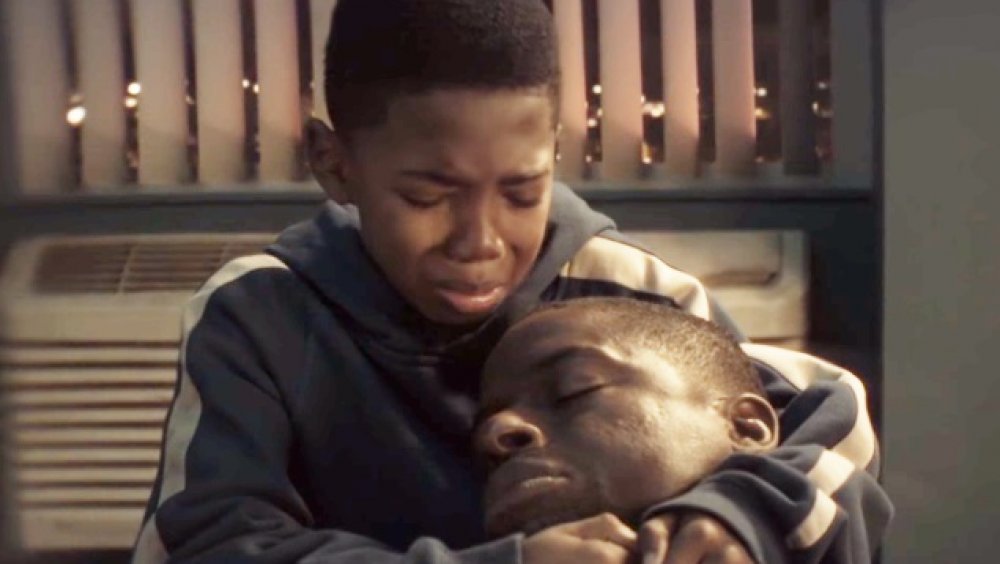 Disney/Marvel Studios
Being cast in a Marvel movie as an adult is a huge career boon, and perhaps even more so for a kid landing a named role (and it also doesn't hurt to make reportedly $1000 a day for the gig). Seth appeared in Black Panther as the childhood version of Killmonger, portrayed as an adult by Michael B. Jordan. You know, the little boy with the huge, heartbreaking doe eyes that watched his father die on-screen, leading to a lifelong thirst for revenge against half his blood relatives. 
Even with little screen time, that's a lot of gravitas to ask of a preteen, and Seth's performance garnered him a lot of attention during the cast of Black Panther's press tour. He participated in a surprising amount of interviews both for his age and his relatively minor role, and he handled them in stride, clearly understanding the cultural significance of the first Black superhero to headline a Marvel film. Speaking with Scholastic Kids Press, the young actor said, "It was great to be in a great movie that's making history... When you're in a movie like Black Panther, any part is a big part." Quite astute for a then-ten-year old. He even told A.V. Club that he put in the time and effort to observe Jordan's physical performance as part of enhancing his own; the kid's already a consummate professional.
Now having completed The Main Event, he can claim his first leading role in a Netflix original movie, which is certainly nothing to sneeze at. We expect to be seeing a lot more of this young man in the future, and we have a sneaking suspicion that there just might not be much of a limit to how high his star can rise.